Babycare
The Ultimate Diaper Buying Guide For Your Toddler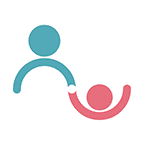 Created by Parentune Support Updated on Mar 15, 2018

A diaper is one such essential product that directly affects a baby's comfort and a mother's peace. I know, the product that I am using is beneficial for my baby in many ways. But, during my early days of motherhood, I faced a lot of difficulty in deciding how to buy the right diaper for my child. After all, I like all mothers, wanted the best for my tiny tot.
 
Initially, somewhat influenced by the sales pattern in a local supermarket, I opted for unsuitable diapers for my son. I can still recall the discomfort and stress both me and my baby had to go through – rashes, itchiness, saggy diapers, leakage and the list of our problems were endless. 
However, after waking up every night to hear my son cry because of leakage, one day I realized that I was picking up the wrong kinds of diapers for my boy. I spoke to my friends, researched online and took guidance from my paediatrician to understand the parameters of buying the right diaper. After I picked up the right diaper for Vivaan, I saw a drastic change in his attitude. He was happier, slept better, no rashes or discomfort and of course, I slept better too. Today, I am happily sharing this guide with each one of you.
Silky soft: Diapers cover the most sensitive part of a child. So, it has to be extra delicate and buttery soft. The fabric should be so supple that the child feels comfy wearing it for long hours. It should definitely not feel like itchy paper.
3-channel absorption that locks wetness for 12 hours: Buy a diaper brand that can lock the pee for 12 hours without getting heavy, saggy or wet. Your baby should be able to sleep well without feeling a thing.
Breathable micropores that keeps wetness and humidity away: This is indeed a very crucial factor while buying a diaper. No child should feel dampness, especially during winters. Buy a brand that has micropores over the base, which keeps the diaper humidityfree.
Baby lotion to protect baby's skin: Make sure the diaper you buy for your child has baby lotion instilled in it to prevent itchiness, redness or rashes. After all, your baby's skin needs to stay moisturized, especially during winter months.
Soft flexible waistbands for all-around fitness: Comfortable diaper fit is the foremost thing every mum seeks in a diaper to keep her child playful. Soft waistbands make a baby feel like being in his/her own easy clothes. These allow them to remain free and playful.
S-curve design on sides makes a diaper friction free: This is a very desirable feature for toddlers. The S-curve makes it a perfect fit for long hours that does not restrict movement in a toddler.
I hope the parameters discussed here, may help all mothers in wisely opting for the best diaper brand for their babies. 
Disclaimer: A revolutionary new product upgrade from Pampers Pants – Doctors' #1 Choice. Opinions expressed above are independent opinions of the author.
Kindly
Login
or
Register
to post a comment.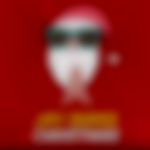 | Jun 15, 2018
Pamper is a saviour... otherwise sleepless nights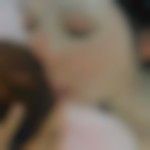 | Mar 19, 2018
remember the video nic e diaper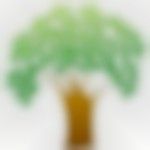 | Mar 19, 2018
No doubts diaper is a big releif for mothers!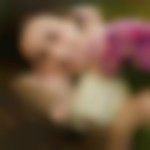 | Mar 19, 2018
Baby lotion brings in infection in the area because of lesser air passage. Keeping the area dry is a better practice | Mar 19, 2018
Thankyou for sharing info... | Mar 19, 2018
Imagining how cozy the nights could have been if we had these in our times...