Parenting
Best i-Pad Mobile Apps for Toddlers & Teenagers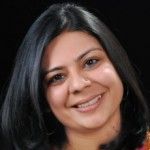 Created by Bhavna Updated on Jan 15, 2019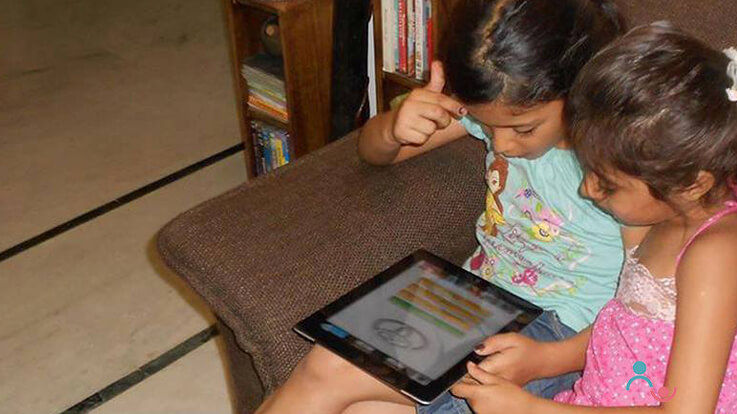 A couple of days ago, we were invited for dinner to a friend's place and when my 7-year-old got bored they handed her their I pad. Usually, I am very careful about the content that my daughter is exposed to on the computer, TV or the I pad but here it took me a minute or two to realize that she was playing a game that was way too violent for her age. Instantly, I asked her to get off the I pad and gave her paper and pencil to entertain herself (that is another issue that she loves to draw and instantly made it onto a game by drawing a caricature of everyone around) but it got me thinking. Though the I-pad belonged to a couple with no children yet, I could not find any games on it that could engage my child in a meaningful fashion 
The last blog that I wrote around the gadgets was on, "How to introduce a new gadget to a child" but this blog is all about the interesting games that are available, those not only engage a child but also foster development. These games are brain stimulating and do not have a violent undertone hence may be appropriate for children across age groups. There are many versions of each of these games available on the Internet and most of these can be downloaded for free.
List of Best iPad Apps for Your Kids
So here goes the list of interesting I-pad apps that I found during my search for non-violent games for my daughter.
1. Language iPad Apps:
a.) Scrabble:
This is a timeless classic, I remember playing it together with my parents as a board game and having endless fun, sometimes it went on for hours because we'd have vowed that we would use all the tiles in the box. (It was an exhausting fun day)
b.) Hangman: 
I love this game and so does my 7-year-old, we have been playing this since the past two years and since the game has an option of either playing against the computer or playing against another player she can play this on her own. One can choose the category and the level of the difficulty of the words and this is the reason the age spectrum of this game is a wide one.
 
c.) Word Search:
Another word game with endless versions available on the Internet. It perhaps is an app, which may be beneficial in developing the spelling abilities of a child. Again it can be played by the child alone or with an adult.
2. Fun and Entertainment iPad Apps:
a.) Tomato Pop:
As the name suggests, this is an app where one needs to pop a ripe tomato and it has to be calculated since each exploding tomato may or may not pop another one next to it. Since the numbers of moves are predefined one cannot be randomly be pressing any tomato. There are hints available when one gets stuck on a level. It is fun and may help in developing the interpretation and reasoning of a child.
b.) Balloon Rock:
This game also is one for the younger children. All you have to do is pop the balloon; the only catch to it is that one needs to be super quick while popping. This game may help in fostering fine motor skills and agility of a child.

c.) F18 /lite:
This is my Achilles heel, as hard as I try to land the fighter jet on to a huge ship (a carrier) I usually crash. As many have explained to me, I need to work on my landing, my approach and what not. I just really have fun flying an F18 Jet. This game really needs concentration and control, I am still working on mine ha, ha. It is a game for slightly older children of age 6 and above.
3. General Knowledge iPad Apps
a.) Movie Quiz:
This is a general knowledge based game where one has to guess the movie based on four picture clues. Many versions of the same are available on the Internet where one could download the game according to the age group that one wants. Ideally, these quizzes may be more fun for children aged 10 and over.
 
b.) Logo quiz:
This is a popular one and is available in numerous download options on the Internet. My daughter started watching the billboards on the road with such intent whenever we were in the car since she wanted to locate all the logos that she had guessed and looked at all the logos that may come up in the game.
 
c.) City Quiz:
This game is for the well-traveled or looking to travel, children and adults. The clues are picture based and one really needs to brush up on their geography while playing this game. Ideally, these quizzes may be more fun for children aged 8 and over.
d.) Pics quiz:
This is a game where one needs to find a common word that may relate to all the four picture cues given in each level. A fun brainteaser, it is a favorite with my daughter. Sometimes, I have to help her with the word and on other times, her simple thinking helps me get the right word.
Related Articles:
Right Way to Introduce an i-Ppad to Your Child
4. Brain Teaser iPad Apps
a.) Tic tac toe:
We have all played this game while growing up and it makes the child think and plan his/her next move. I used to let my daughter win sometimes just to keep her interest going but over the last couple of years, she makes me think my moves. This game is good for children over 4 years of age.

b.) Four sight:
Now here is a game that is a natural progression to Tic Tac Toe. This game is slightly more complex and one has to think about not just how to align your own chips in a row but also how one could make sure that the opponent is not in a position to make a row of their chips. Made me think on my feet and after a few rounds, my daughter was able to anticipate my moves. It may be appropriate for children of 7years and above.
5. Concentration & Melody iPad Apps:
a.) Piano:
Even before I got my daughter to take piano lessons I downloaded this app for her. This perhaps was the stepping-stone in her journey to be inspired to learn how to play the piano. She now takes actual piano lessons and played the "Happy Birthday" song on the I-pad when it was her father's birthday (we were traveling and so she did not have her synthesizer to play it on) and it ended up being a very touching moment for all of us as a family. Appropriate for a child over 5 years of age.
 
b.) Guitar:
Same goes for the guitar app. My daughter chose to stick to the piano for her formal training, though, that definitely does not stop her from trying her hand with the guitar app.
c.) Baby Piano: 
The baby piano app, specially designed for younger children to play on an iPad, for early music learning and exploration. Colorful interface and cute animal icons are eye-catching to children and stimulate their interest in music. It also has a 2-player mode, which allows the parent to play music together with the child, side by side on the I-Pad screen. Any notes that a parent plays will be highlighted on the opposite side of the I-Pad screen so your child may follow and learn to play songs from/with you.
6. Art iPad Apps:
a.) Layers:
This app packs in everything one needs to be creative on the go. It features lots of tools to help a child create a masterpiece.
As the name suggests, layers comes, as standard, with the option to add up to five layers to a drawing. In addition to a paintbrush and eraser, Layers also includes a smudge tool with adjustable texture, size, and pressure. The standard version completes with 5 brush options, with an upgrade to the pro version offering 15 brush varieties. The app also incorporates an easy-to use color picker and eyedropper, giving the user access to a full range of colors. It is appropriate for children above 10 years of age.
 
b.) Doodle Pro:
Here is an app for children of 3 years and above, a child is able to finger paint with their favorite color and drop in playful stamps at the same time. Funny sounds paired with the stamps are a blast and keeps the child engaged.
c.) Sketch-up:
Google SketchUp is free software, which, both children and adults can use to create a variety of homes, skyscrapers or even entire towns and cities. The program also allows the user to animate the final creation. This may be appropriate for children of 12 years and above.
7. Strategy iPad Apps:
a.) Chess: 
There are many versions available of this classic game and I don't think I can even begin to talk about the many advantages of introducing this game to a child. Chess Free app supports both 1 and 2 player game play so one can play against friends or accept the challenge from the computer. Although many researches prove that there is no set age to introduce a child to this game but the popular scientific belief is that almost all children begin understanding the game by the age of 6 years.
 
b.) Sudoku:
This is yet another example of an age-old classic game that has an engagement for a child. The computer app lets one choose from one of the four difficulty levels suitable for players of all age groups.
8. Edutainment iPad Apps:
a.) Maily:
Maily is a parent-controlled email account that makes it easy to create images and messages and then share them. Though it might still be a while until your toddler needs to send emails, it can be a nice way for them to keep in contact with family members.
b.) Endless alphabet:
Endless Alphabet used to be a huge hit in our house, especially first thing in the morning. It sees users learn the alphabet by sliding "talking" letters into place to spell various words. The user (child) is then rewarded with an amusing animation illustrating the definition. It can be an interactive way for a child to learn words while at the same time they spend time on their own (this is in fact a handy tool for the overall growth and development of a child- see more on http://www.parentune.com/parent-blog/top-8-reasons-why-alone-time-is-crucial-for-a-childs-growth-and-development/316)
 
9.Precision Games iPad Apps:
The following three apps are a fine example of children enjoying games on the I-pad that have no violent connotations. All the below mentioned games are available for free downloads and are suitable for children above8 years of age. Touch hockey can also be played by children as young as 4 years old.
Virtual Pool
Carrom
Touch Hockey ​
 
10. Must-have iPad Apps:
Below mentioned couple of apps are somewhat of a must-have on the I-pad
a.) Atlas:
We have a big world map in our daughters room but since the text is so small it is tough to find places sometimes and there are many versions of the atlas app available that can find places, chart routes and tell a little bit of information about a place. One can zoom in and also see the detailed map of a particular country. It is also handy when planning a domestic or an international trip.
 
b.) Dictionary:
Another important tool that each child should have access to. Many versions are available on the Internet and these can be downloaded for free.
c.) Bamboo Paper:
This one is my daughter's favorite, she really loves to make up lists and stories and she uses this extensively (as do I), to document the stories that she makes up, and list of things that she wants to have. It was most helpful when we took a road trip, we did not have to carry a whole load of notebooks and stationary as she documented most of the trip on the I-pad and also clicked pictures with the I-pad to support her documentation. Many versions and kinds are available for free download on the Internet.
There is a parallel world out there with endless number of games available at the click of a button but the key perhaps is to get the most out of your family tablet/I-pad so as to monitor which apps are for their entertainment value, while which ones are to be avoided for inappropriate content or violent undertone.
In our house, the I-pad is a boon, it acts as an entertainment device, a library, an educational tool, and stores a lot of fun memories in the shape of stories, pictures and videos, most of which are made by our daughter.
Hoping that this blog is helpful to all my fellow parents and in case you are aware of some cool apps for children, please do mention them in the comments, so that more pro-parents may benefit from it.
This content has been checked & validated by Doctors and Experts of the parentune Expert panel. Our panel consists of Neonatologist, Gynecologist, Peadiatrician, Nutritionist, Child Counselor, Education & Learning Expert, Physiotherapist, Learning disability Expert and Developmental Pead.
Kindly
Login
or
Register
to post a comment.
+ Start A Blog
Top Parenting Blogs
Top Parenting Talks
Top Parenting question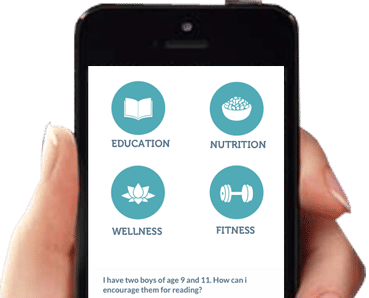 Download Parentune Plus App
Please enter a valid number

{{trans('web/app_labels.text_Heading')}}
{{trans('web/app_labels.text_some_custom_error')}}
{{trans('web/app_labels.text_Heading')}}
{{trans('web/app_labels.text_some_custom_error')}}