Parenting
10 ways to deal with back talking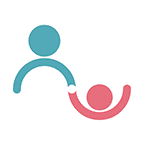 Created by Parentune Support Updated on Dec 01, 2019 Facing "back answering" from a child is something all parents have to deal with at some point of time. It is painful, it shocks, embarrasses, and can turn your home into a battleground. We are on the receiving end when we tell our child it's time to switch off the TV, and when we lay down rules he doesn't like and dealing with a back talking child can be exhausting!
Why it Happens?
The reasons are varied. The child could be hungry, tired, or in a transitional period. Another major reason which propels a child to reply back is a continued sense of powerlessness. When they are told a "no" they feel something's been taken from them. They often feel compelled to back talk to hold on to it.
 This kind of behaviour isn't always a true expression of your child's feelings, and the reason might be rooted in something completely unrelated to you. Thus, figuring out the reason behind the snappy comeback can make it a lot easier for parents to understand and resolve the issue.
      Back Talk at Different Ages
      Common back talk by a toddler: "No" ; "Why?"
Your response: A back talking toddler is a sign that he is growing and understanding his own identity. Toddlers are at the brink of learning to assert themselves. If they observe you get irritated with this behavior, they tend to do it more. Also, rather than you saying a flat 'no' to the child, explain to him the desired behaviour. For eg: Instead of "No more watching TV now", try, "You finish your lunch first and then we can discuss if you want to watch more TV". So, keeping calm helps. Remember, children model behaviour they encounter regularly.
      School-going Children
Common back-talk: "You never seem to understand!" ; "It's just not fair to not listen!"
Your Response: Children at this age are very conscious about what others think of them. The child here requires empathy more than anything else.
It helps if we are visionary enough to keep on top of the child's "It's not fairs!" A child at this age also tests limits to see what he can get away with. But, we also need to dwell on the thought that often when a child talks back, what he's really expressing is anger, frustration, fear, or hurt and that grade-schoolers don't always share everything that happens at school. It could be that your child is being bullied or having trouble adjusting to a new teacher. Have a friendly relationship with him at this point so that he feels comfortable sharing his fears and feelings with you.
Preteens
Common back talk: "What's the big deal if I stay up late?"
Your Response: Instead of taking responsibility, children at this age often put the blame on the parents. For example your daughter borrowed a pen that had a sentimental value and broke it. Your reaction would be, "How could you be so irresponsible!" Be on guard-- she'll most likely turn around and say: "Oh! as if you've never ever broken anything at all?" So here, a better response from your side would be to explain that we all need to take responsibility of our act and rectify our mistakes.
Early Teens   
Common back talk: "Just Leave me alone!" ; "It's all your fault that you never seem to understand me !" ; "You will not understand!"
Your Response:The logical mind in teenagers is still not developed so they are not completely rational. Be a good listener.Make them feel you are on their side. If they say they want to be left alone, let them be. Be polite and affectionate. Writing a note without attacking might help here.
Ways to deal with Back-Talk at any age:
Let the child know what is and what is not acceptable. Some home rules to be clearly stated are:
1. Set Limits:
Remember, you are the authority in your house. Be firm in letting your child know what behaviors are off-limits. "It sure is disrespectful when I talk to you and you look the other way. Please don't do that."
By a bit of understanding, self-control and keeping cool, parents can put a lid on talking back and reverse the habit.
2. Keep your calm:
Don't overreact to your child's verbal aggression or get into a power struggle over words and tone. Yelling, threatening, screaming and showing your authority as a parent does not help. "How dare you do that ? I'm elder to you!" will only aggravate the situation. Putting up a statement like, "I am sure you can think of a better way to say that" or " I think you can say this in a calmer manner," might help the child calm down. We need to make them feel that we care about their feelings, even if we don't approve of their way of expressing them.
3. Be a coach and help your child practice problem-solving skills:
When your child is not upset, is the time to help him try out ways to solve his problems. Questions like, "How do you think you can convey this in a better manner?"; "What makes you feel I am not on your side?" ;"What would help you feel that I am there to listen to you?". Open communication helps the child get the confidence to share his feelings and thus come up with his own solutions.
4. Time outs and Rewards:
Timeouts work well with children younger than 7 or 8 years. For older children, you want to move to a system of positive reinforcement for appropriate behaviour—awards in the form of points or tokens towards something he wants. And, also after discussing the inappropriate behaviours and phrases, let your child know the consequences, if he /she crosses the line, and those could be losing certain privileges. Being consistent and sticking to the rules is the only way to show you mean business.
5. Recording the conversations:
Sometimes the best thing is to record and listen to your child's use of words and the tone as well as yours, later. Sometimes we as parents might not realize that we made mistakes too by using the same dis-respectful tone, which is probably how the child learnt it.
6. Notice and praise Politeness
Pay extra attention to the positive behaviours instead of negative ones. Comments like, "I really like the way you waited for your turn to speak" or "You did a really well at explaining yourself without raising your voice" or " I appreciate your respectful tone"; "That's like a good child,"; "Keep it up," encourage the child to keep up the good behaviour.
7. Remind yourself that this is a natural part of development.
Talking back is something all children naturally do as they grow more independent and assertive. When your child expresses his opinion about something, it's actually a good thing, as he is trying to find his own ground. Respect that.
8. Monitor the content he is exposed to
Are you aware of the fact that he could be imitating an attitude he is watching on TV? Monitor the shows your child watches to make sure he's not picking up the wrong message, or undesirable attitude and language. A constant viewing of violent movies or serials can bring in such behaviour.
9. Monitor and avoid triggers
The trigger could be caused by being asked to do something they don't like, or to immediately stop doing something they like. Time warnings like "We're leaving in 15 minutes," gives the child a sense of control and fulfillment. Also, break tasks down into one-step directions like "First eat your breakfast and then you can play," help a lot.
      10. Think of powerful leading questions and how to deal with them:
Does my kid feel powerless or not listened to?
Does he seem out of control?
Does the back talk occur because the child finds it the most
effective way to get attention?
Is my child irritable after school?
Is the negative behaviour exhibited more when the child hasn't slept
well or is hungry?
Am I aware of what happens in school?
Am I being a good listener?
Am I modelling good behaviour?
These questions will help you to be in control of the situation. And
remember our job as a parent is not to get our child to accept the
rationality of our decisions. We just need them to follow the rules that are well explained to them. If you feel the situation is beyond you, it might help to hire a coach and seek professional help.
Kindly
Login
or
Register
to post a comment.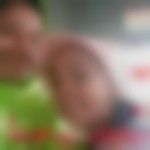 | Feb 23, 2018
Very nice blog... Its help me to understand my child more better....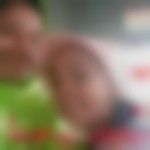 | Feb 23, 2018
Very nice blog... Its help me to understand my child more better.... | Jan 13, 2018 | Dec 04, 2017
Really Helpful article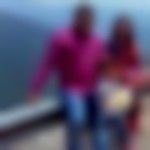 | Nov 21, 2017
Really effective. In today's world nurturing a child in real sense is very much chalanging. | Sep 29, 2017
Very nice blog, actually parentune helped me a daily facing problem, very helpful software. | Sep 01, 2017
my child is very aggressive. doesn't listen . he only wants to play and enjoy. i had followed some of the above points. for sometimes it works but after sometime, my child comes back to his original behaviour. so I don't understand what to do. but as I said parents need to change, so see behavioural change in child. Will try my best to take care of my kid. thanx for the tips. plz keep posting few more tips on behavioural management of children. | Sep 01, 2017
my child also gives back ans. we , parents need to change. bcoz we expect a lot from the kids.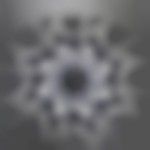 | Aug 30, 2017
Very heplful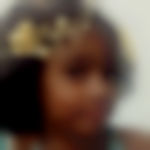 | Aug 19, 2017
it was very helpful thank you | Jun 15, 2017
very helpful article.. thank u soo much for this post.. it helps most of the parents including me.. | Jun 15, 2017
thanks for such article,!! | Jun 15, 2017
really helpful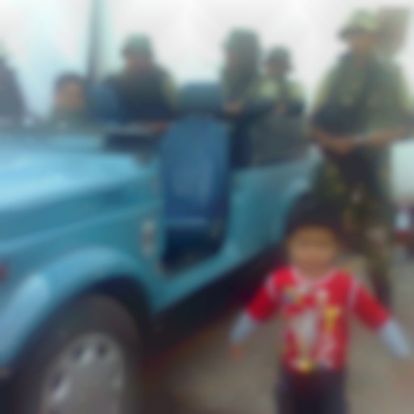 | Jun 15, 2017
Thanks for sharing these thoughts. As a parent of aggressive child, I am aware of situations and reactions. Your article gives me answers to the questions I had in mind from a very long time. Thanks so much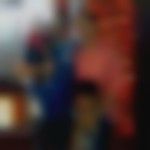 | May 07, 2017
will follow the same..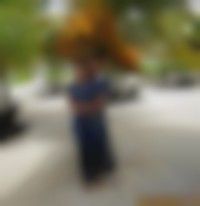 | Apr 29, 2017
uupoiiuytrewlwlsslp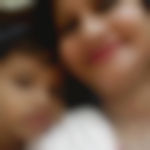 | Apr 17, 2017
hdiirsddty uittf hyyuuuui0o0outrr67888877tgujjj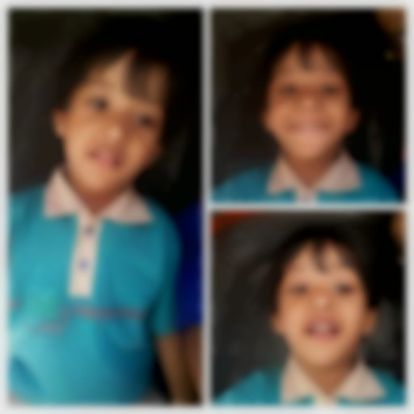 | Apr 17, 2017
this is very important information thanks I will try this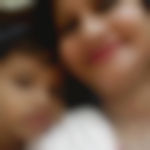 | Apr 17, 2017
hgggjjhhkkG@VkjTiF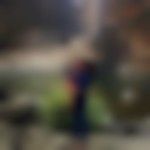 | Apr 17, 2017
very helpful.. my toddler is doing the same.. now understood how to deal with him.. thnqq | Apr 17, 2017
good tips to handle child emotions..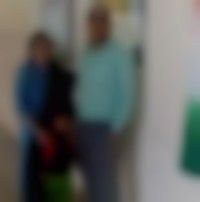 | Apr 17, 2017
really helpful tips | Apr 17, 2017
very useful information.... I will try the tips from today onwards.... keep posting such useful articles..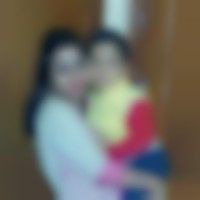 | Apr 17, 2017
nice article ...do keep posting ..thank you for the tips :)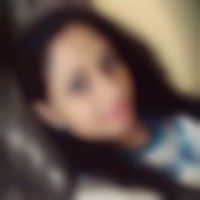 | Apr 15, 2017
very good article | Apr 03, 2017
Really appreciable information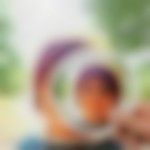 | Mar 24, 2017
Very useful tips... I ll also apply from today.... Thanks alot for tips nd save all the parents who all are going wrong path....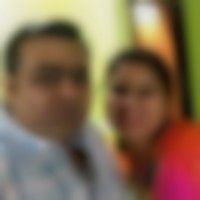 | Mar 21, 2017
thanks to u for telling my mistakes now first I improve myself in front of her to get positive result | Mar 01, 2017
wow... excellent.... great tips.... I'm going to try it today.... I think parenting is all about how you present yourself to your child.... because I'm the one who he learns from.... thank you Experts | Feb 19, 2017
here is any common chat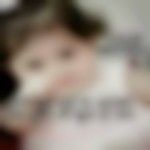 | Feb 15, 2017
very useful tips... will try to implement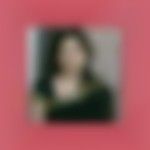 | Dec 31, 2016
My son is ,4 yrs old but he see TV from very near, no't listen to anyone, wht can I do | Dec 22, 2016
Thanks for the useful information. We need to understand our kids behaviour instead of overreacting. I really appreciate.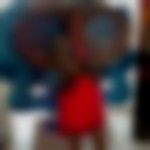 | Dec 22, 2016
Very nice information....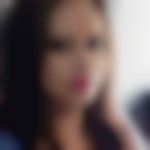 | Dec 21, 2016
Very nice and helpful information thanks for sharing this kind of problem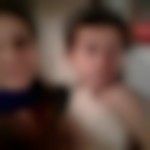 | Dec 21, 2016
very useful and helpful. thanks | Dec 20, 2016
very helpful | Dec 19, 2016
very helpful.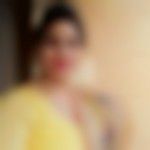 | Dec 16, 2016
Thanks ...it will help me to control on my attitude over my 14 years old son . | Dec 14, 2016
Nice tips.. | Dec 14, 2016
Hi | Dec 13, 2016
very helpful n eye opener too | Dec 13, 2016
very nice and useful article... thanks | Dec 12, 2016
very good ... thanks | Dec 12, 2016
Very useful article.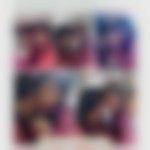 | Dec 07, 2016
V useful article... thanks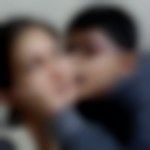 | Dec 06, 2016
dis is just incredible. intellectual n polite | Sep 08, 2016
this is very well written and very helpful.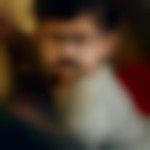 | Jun 08, 2016
This is incredibly written!! U really need such boosters time to time!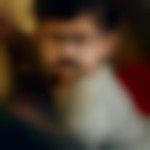 | Jun 08, 2016
This is incredibly written!! U really need such boosters time to time! | Dec 05, 2015
Very nice article. Must read for all parents. | Dec 04, 2015
Excellent post | Oct 14, 2015
Love this post.. | Oct 02, 2015
Hey payal! Search for this blog by carol, its on 'how to improve concentration levels for your child'. That may be helpful. | Oct 02, 2015
So motivating and helpful suggestions... thank u so much.. I need your help for one more issue.. how do I develop reading habit in my child who is 8yrs old.. he does not initiate or come to study too how much ever I call him to.. | Oct 02, 2015
Nice article.. Very useful. | Sep 25, 2015
Hi, it's a nice article that we require as parent to avoid awkward situations in front of our relatives and friends. I have followed certain points mentioned in this article before, which is really useful. Yet,Our children are children to tackle their talk we should be cool headed and patience. happy to be a challenging parent.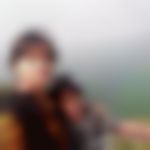 | Aug 22, 2015
nice blogs.... realy vry informative | Aug 14, 2015
The information is very useful to all. Thank you and expect many more articles like this.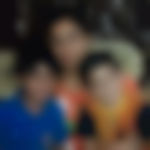 | Aug 06, 2015
Very informative blog I appreciate | Aug 05, 2015
Thanks for the tips it really alerts me of being a skilled parents . | Aug 05, 2015
Good... | Aug 05, 2015
Nice.. | Aug 04, 2015
SO helpful... | Aug 04, 2015
After reading this blog I think I need to first teach these things to my husband He is a very short tempered guy Thanks for the blog | Aug 04, 2015
Very informative. Thanks | Aug 03, 2015
Excellent article..... Very well said... | Jul 15, 2015
Very nice article. Will be very hepful.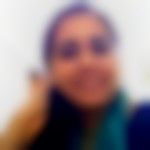 | Jul 15, 2015
Thank you all.. I am glad you all found this article useful! | Jul 13, 2015
V.. well elaborated d common phases of a child n his behaviour. ....I hv 2 daughters. ...n ur article ill surely ill me out tysm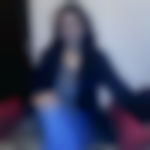 | Jul 09, 2015
Very good information.. thanks | Jul 05, 2015
Got it | Jul 05, 2015
Where do i read the 10 ways | Jul 05, 2015
Very much informative.. Thanks. .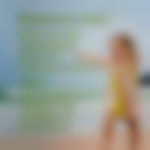 | Jul 04, 2015
Very informative.... thank u very much!! | Jul 02, 2015
Very nicely written and explained! | Jul 02, 2015
Very nicely written and explained! | Jul 02, 2015
Really helpful blog | Jun 29, 2015
Nice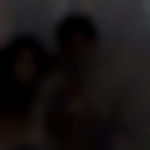 | Jun 28, 2015
thnx for such a blog as a parents wvwn qe need help and guideline periodically thnx | Jun 27, 2015
Good one ... | Jun 25, 2015
nice blog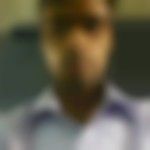 | Jun 24, 2015
lesson-able..... Really back answering is shocking for the parents, Major reason, we do not understand his/her feeling on particular time. | Jun 18, 2015
kudoos.... very well written and i had rather written the points to share it at my work place too.... happy writing...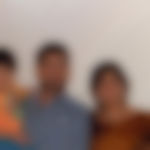 | Jun 17, 2015
Very nice and informative. | Jun 13, 2015
Very well written. Definitely It will help me to deal with my teenage daughter. Thanks a lot | Jun 12, 2015
Very well written | Jun 11, 2015
Excellent article today I was thinking abt hw better I can be as a parent of 2 kids..... will use ur suggetion | Jun 11, 2015
Thanks a lot... i realised wat mistakes i was making as a parent....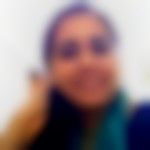 | Jun 11, 2015
Thanks a lot everyone for appreciating the blog ! | Jun 11, 2015
Very well written ..neatly explained both the behaviors of child n parent.. Than blaming the child alone even we should control our behavior than reacting rudely back to them.. I appreciate the good work done.. thanks once again for such a useful blog.. | Jun 11, 2015
Please excuse my typos. | Jun 11, 2015
It would be nice to tell you that I actually stumbled upon this blog accidentally. But the name caughy my attention as I have been a informal teacher to teens for the past ten years. I have batches of just ten students yo teach Rnglish grammar and Social. studies for stds 8/9/10th. I have developedy own ways of dealing with yheir mood changes anf behaviour. But when it comes yo our vhildren there's nothing like being over-educated. So imlogged on n m in better position to understand them n deal with them. They are more of friends than students. Thanks a lot to the blog wtiters for making things simpler. Kudos. Cheers and keep writing.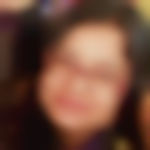 | Jun 11, 2015
It's really good blog n thx a lot for helping us... | Jun 10, 2015
Great effort folks. Appreciate the inputs. Keep writing.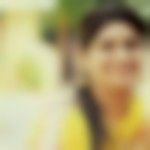 | Jun 10, 2015
very useful..... good job... | Jun 10, 2015
Very well written. Will help me in dealing with my teenage boys!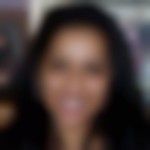 | Jun 10, 2015
Excellent blog... The way it is written makes it very interesting to read...
+ Start A Blog
Top Parenting Blogs
Top Parenting Talks
Top Parenting question

{{trans('web/app_labels.text_Heading')}}
{{trans('web/app_labels.text_some_custom_error')}}
{{trans('web/app_labels.text_Heading')}}
{{trans('web/app_labels.text_some_custom_error')}}