Food and Nutrition
10 ways to get your child to eat Created by Jhuma Rani Updated on Apr 25, 2017
Feeding a child can be a tricky job, as sometimes they will just gorge on their food and sometimes they will create so much fuss that moms are left hassled. Every parent wants their child to be active and healthy. Each mother tries to feed nutritious food to her baby, even if they have to trick the child into eating it. Since every child is wired differently, there is no particular thumb rule that can be applied to all the children. Here are few things that worked for me that I would like to share:
1) Try and understand your child likes and dislikes for a particular taste or texture. With this understanding, the battle is half won. My daughter is two-and-a-half year old and she is very fond of sweet dishes and so sometimes to tempt her to eat her meal, I use her favourite desserts as a reward.
2) When she was 6 months plus, apart from cerelac and mashed fruits, I used to give her a homemade food powder (a mixture of powder of roasted beaten rice, roasted oats, cornflakes, roasted chana, roasted cashew nuts and powdered mishri) .This powder makes up for the lack of nutrients in a fussy eater. The powder is also comes handy when you are travelling with your child.
3) At the age of 1 plus, my daughter had a preference for sweet things such as suji ka halwa, oats porridge, rice kheer, mashed fruits, egg pudding, roti soaked in milk among other things. But to avoid her to stick to a particular taste, I used to give her savoury dishes also and discovered that she had a preference for noodles. She also likes home-made noodles and so I gave her sewai cooked in noodle style, and sometimes roti-noodles (roti cut into strips and tossed with sautéed vegetables).
4) A child may take some time to accept a particular taste. May be a food they do not like today, they may start enjoying after a month or so. So keep on introducing new taste and textures to them.
5) Children can get bored easily with the same kinds of food. So, keep experimenting and try to present the food in a non-traditional way. Make kebabs of daal and put into a roti roll to make a kathi; dry excess water from khichdi, add besan, chopped onions, cheese and make patties or tikkis of it.
6) If the child doesn't like eggs you can serve it to him in the form of an egg pudding, which they may love to have.
7) Make stuff paratha, chilla, or pancake. Cut it into different bite-sized shapes.
8) It is better to avoid giving chocolate, chips and other junk foods to children and the best way is to not to introduce these things to them till they can understand the harmful effects of these foods.
9) Don't force the child to have the food that they don't like. During summer, some children may want only liquid diet. Don't panic, this is ok, after some time they will back to their usual routine. In the meantime, to ensure there is no lack of nutrition, give the child soups (vegetable, chicken etc served hot or cold), thin daals and curries, and cooling foods like rice.
10) Make cutlets of fish or chicken. Spice them with natural herbs and flavouring such as mint, coriander.
The important thing is to have tremendous patience with your child. They will adapt to new tastes but gradually. My daughter is also having savoury dishes and vegetable in different forms now with ease. Also, remember each child is different—what works for one may not for other. So, use your own gut feel while dealing with your child and focus on a wholesome, nutritious diet.
Kindly
Login
or
Register
to post a comment.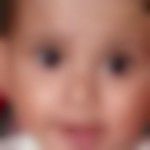 | Mar 14, 2018
wow.. very fine suggestions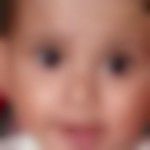 | Mar 14, 2018
wow.. very fine suggestions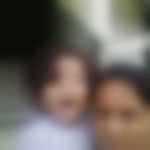 | Oct 12, 2017
tq super suggestion.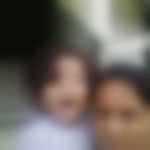 | Oct 12, 2017
tq super suggestion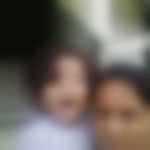 | Oct 12, 2017
tq super suggestion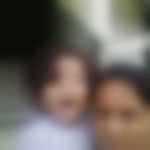 | Oct 12, 2017
tq super suggestion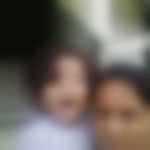 | Oct 12, 2017
tq super suggestion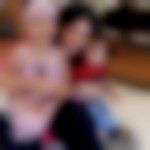 | Sep 16, 2017
superb but more efforts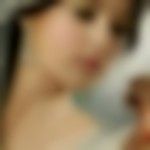 | Sep 03, 2017
Super n knowledgeable suggestions.. Thanks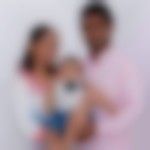 | Jul 07, 2017
nice blog... very much useful to mothers | Jun 17, 2017
Nice blog. I got many essential information from it.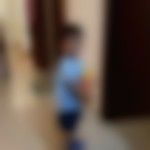 | Jun 07, 2017
My son eat very selective things.. 2-3 days he eat properly but Next day he refused to eat same thing... also not try New things..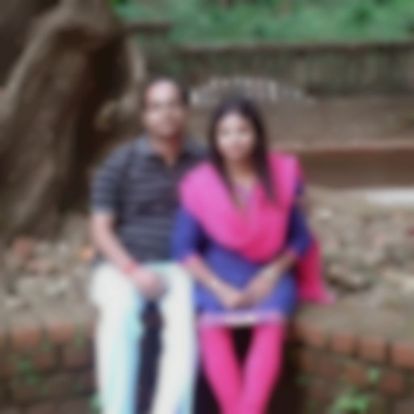 | May 25, 2017
thanks. can u suggest some calorie gaining recipie for my daughter.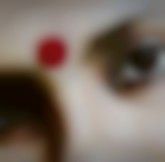 | May 12, 2017
i like your sharing. it is really tough for a mother like me who hardly knows cooking well to make new dishes regularly. bt im still trying to be a good cook for my daughter. she likes salty rather sweet dishes. and now she is much more fussy over her dishes.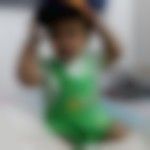 | May 11, 2017
my baby Do not chew any solid food... what I do... everyday I want to make some different dish but lastly I make daliya or pongal he like suji upma.. he is 1year 7 month...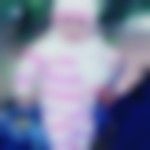 | Apr 29, 2017
Great information thanks for sharing . m also going through this my 16 month kid stopped eating few weeks back earlier he ate everything n properly finish his meal with interest. but m happy reading Ur 8th point.. m happy that I yet not introduced any junk to my kid. no chocolate no chips no packaged food in any form wether it is juice or anything. i give him everything home-made n healthy . hope I keep this going by the age he can understand n make difference in healthy n junk food and get to know the benefits of healthy home made food ☺️ thanks now m in relief that m doing right thing dispite of people around me saying that how harsh u r to him how can u not just just give a bite to him to taste n my straight forward ans is NO. | Apr 28, 2017
and dont worry this phase will pass away .....we need to have patience.... | Apr 28, 2017
hi tejaswini.... i am also dealing with similar problem like u for my 15 months son.... previously he used to eat everything bt from 2 months or so he has become fussy and doesn't have liking to any food... so I have to entertain a lot so that somehow he eats at least little bit... mi. spoke to doctors they only suggest to avoid force feeding.... still I try my best to feed him also taking care not to be done it forcefully.... in morning my recepie for him is smooth halwa ...it should be like so that he can easily swallow.... i incorporated roasted and powdered rice and dal and nachini powder also homemade so that he get all food benefit from it with little sugar and salt.... in afternoon if he eats by himself then only i give any food otherwise I give him only in evening little roti nicely minced in cow milk and then at night rice dal or khichdi thick consistency also I put few veges and tomato in it while cooking... i feed him only that much what he accepts by himself be it only 5 or 10 votes then too... bt I give him a lots of water whole day.... thks.... | Apr 25, 2017
llk | Apr 25, 2017
Hey.. ! I am Priya, I like your information and I also follow it just like oat porridge and so. But there is one problem, my baby girl is now 3 year old but she don't like fruits she hesitate it what should I do for that tell me some recipes of fruits that she fall in love with fruits and eat it. ? Pizzazz tell me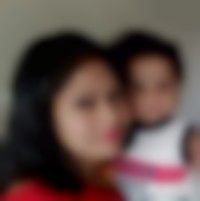 | Apr 25, 2017
Thank you for such good information..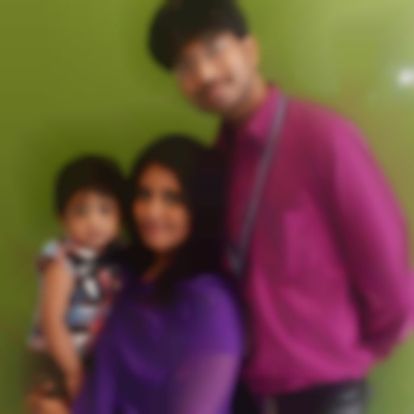 | Mar 01, 2017
TejashwiniManojKumar TejuManu
Hi Moms, I am going through a very painful and miserable moments with respect to my 2. 10years son. He falls sick easily and often gets running nose, cough and Cold. These days (currently) it's there from 45days. We have shown to many best doctors and still see no recovery. I believe one of d reasons is because he won't eat or drink anything. No matter what he is not taking even a bite. He eats only plain rice or chapati but he quit that too. A big NO to juices fruits veggies or any cutlets made using veggies. I'm sick and tired and worried for him. Doctors prescription for him to feel hungry is not working either. Now vommiting and loose motions has started. Please someone Help:'( | Jan 21, 2017
hi as u mentioned have also made mixed powder n giving in milk to my daughter but it never mixed like ceralac plz advice how u give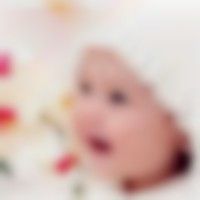 | Jan 14, 2017
Valentina Valerian Monterio
Hii. I m Valentina my daughter is 2 years 8 months she can speak hindi marathi and konkani but i want to teach her english how can i teach her. and wht be the right time to put her school and she sleeps too much is it any thing wrong with her pls suggest me something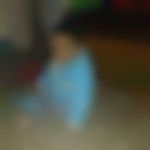 | Dec 23, 2016
how to make tikki from khicdri?also please give me idea to make cutlet of fish .and one question... my baby can't chew properly... I was trying to give him. chiken.. but long fiber of chicken he can't swallow.. and vomit. he is 15months old and have upper jaw teeth... and he is not taking single drop of milk... only BM at the time of sleeping. give some idea... about his meal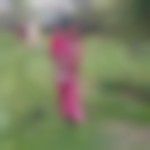 | Dec 23, 2016
thanks for your valuable advise | Dec 14, 2016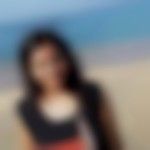 | Dec 14, 2016
Good information | Dec 13, 2016
Very useful information.. just want to know the recipe of your homemade powder . My son is 7 months old ..!! | Nov 23, 2016
My son is 3 years old and he never eat anything his own interest.. alwasy i want to push him to eat anything.. what can i do for him to have food with a litle interest.. ? Im fed up with him.. pls tell me a remedy for that..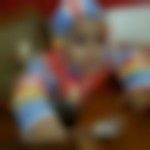 | Nov 19, 2016
my son is 9 months old, i give him veggies like carrot,peas,lauki, tomato.. can I also give him onion.. N even garlic can be given or not?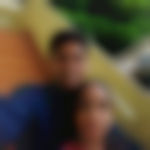 | Nov 14, 2016
hi Usha Bhargavi , your baby should only be given mother's milk or formula milk, solid food or fruits should only be introduced at the age of 6 months to a baby. | Nov 05, 2016
good information.. my baby is 5months old now what should I have to introduce to my baby? | Nov 03, 2016
My daughter is 1. 5 and doesn't accept anything sweet or milk based. Not even yogurt. What can I do. She is also underweight 8. 3. any suggestions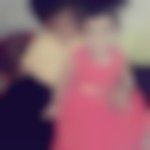 | Oct 27, 2016
Thanks for information | Oct 02, 2016
nice info | Sep 28, 2016
tell me eating food trick for my beby | Sep 26, 2016
Oats chilla with grated with seasonal vegetable will be healthy and easy to digest for dinner. Many kids like to eat only white plain rice so I grate lauki or tori to rice, the color of rice is white but nutritious. Vegetable upma is also good option. When my boy used to take night feeds I used to give him heavy dinner of paneer/cheese/ palak parathas, oats idlis or oats dosa with sambhar.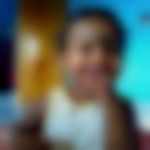 | Sep 21, 2016
please tell me dinner recipe for my one year old boy.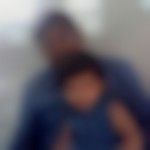 | Sep 21, 2016
Tell us some recipes for 3 years my little son Nutritious recipes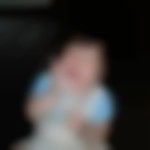 | Sep 21, 2016
Hello... plz tell me recipes for my one year old daughter... she likes namkin dishes... never eat sweet foods.... thanks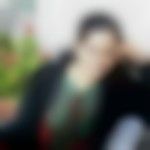 | Sep 20, 2016
Thanks hope this trick will work for me.. | Sep 20, 2016
Nice

| Sep 20, 2016
hi jhuma,hw cn we use d powder u mentioned here ?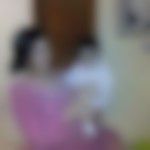 | Sep 19, 2016
thank u s much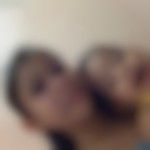 | Sep 17, 2016
Thank u Jhuma rani... ur information is very useful for us. mostly our ltl ones are so choosyy.... not interested to eat healthy food. Jhuma rani Ur every points are help us. I also preferred a homemade food to my child and as ur 2nd point a powder mix,it is too good for every children. it keeps hungerless. You can keep this powder mix for a long time. you can also add roasted soya,roasted wheat,almond and as per ur choice which are nutritional. once again thank u and please send some more informations about food.

| Sep 13, 2016
thanku so much..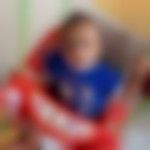 | Sep 12, 2016
My baby likes to eat sujii and semiya sweets but i dont know how much of quantity do i need to feed bcoz it contains more sweet .... Is it good to give that much of sugary food to the baby bcoz sweet nothing but sugar .... So is it good to give???? | Sep 04, 2016
my son not interested in sweets. I always try in so many ways but not possible. give me sugesstion what have to do. | Sep 04, 2016
not interested in sweets | Sep 02, 2016
Hie Jhuma Rani!! As per your suggestion in the last post i tried all ways but in vain. My daughter who is 29 months old just does not want to have any sabji or daal rice. Even if i make paratha or blend it or do any other form she does immediately realise the taste and spit out. All she wants is just Plain chapati and plain rice. Sometimes she eats small amounts of daal rice or khichdi but no veggies in khichdi. She just doesnt want to try any new flavor or color. No fruits only banana. M really worried about her nutrition. What should i do to maje her eat all healthy food. | Aug 23, 2016
Thanks for useful information. | Aug 21, 2016
Thanks for liking the blog. Getting so much queries about the powder mix. As mentioned earlier the procedure , it can be fed with milk or water any of the solvent. However I advice to use milk so that get the benefit of milk plus it would give a better taste. All the ingredients need to be mixed and stored together As far as measurement is concerned I believe you need to use your own judgment and kids liking for the ingredients mentioned. However I would advise do not use to much cashew nuts and don't roast it else It will release its oil which might moist the powder mix. Hope clearifies the doubts Thanks Jhuma rani | Aug 21, 2016
Thanks for liking the blog. Getting so much queries about the powder mix. As mentioned earlier the procedure , it can be fed with milk or water any of the solvent. However I advice to use milk so that get the benefit of milk plus it would give a better taste. All the ingredients need to be mixed and stored together As far as measurement is concerned I believe you need to use your own judgment and kids liking for the ingredients mentioned. However I would advise do not use to much cashew nuts and don't roast it else It will release its oil which might moist the powder mix. Hope clearifies the doubts Thanks Jhuma rani | Aug 20, 2016
Hi, as per second point, do we need to mix all things together or we need to store everything separately & we have to Mix it with water or Milk while feeding to baby? | Aug 20, 2016
Hi jhuma Rani, u r blog site very informative. My baby is also fussy eater. Would like to know how to make homemade powder which u specified in the blog for fussy eater. Could u share the recipe with measurements and procedure. Thank you | Aug 19, 2016
Hi sakchi n sudipa , sorry for being late to reply. Coming to your answer , I believe that the food time depends on the kid itself. My daughter is a early riser and maximum by 8. 30-9 pm she sleeps. So I usually give her dinner by 8 pm or depending on how active was her day. I usually give her the dinner which she have comfortablely in night. eg- doodh roti, suji ka halwa. If she is not at all in a mood to eat, I give her sattu. It all depends on kid n also very from kid to kid. One very important thing to remember is to raise a happy kid , you need to be happy and relax. Feel proud whatever you are doing for your kid. 2nd make the bond between you and your kid strongest. Rest will follow automatically. Be a very good observer and do the same what you want your kid to do. All the best. Jhuma l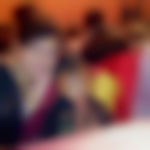 | Aug 12, 2016
My baby is 2 yrs now.... what meal should be right for him for dinner... and what is the right time of dinner. | Aug 09, 2016
Hi Jhuma First of all thank you so much for such a informative blog. I too facing a similar problem. My daughter who is 1. 5 years old also does not want to eat anything. She is underweight but active. Consulted many paediatrics but problem lies the same. One paediatric advised me to keep her scheduled meal time at 9-1-4-9, try feeding her for half an hour if she eats fine otherwise offer next meal at scheduled time only , the whole purpose is to set her biological clock time and make her feel Hungry. I am trying this from the last four days but not having any significant results. Could you pls help me and guide me when and how to make my child eat. I mean what should be the timings, quantity. She too had a preference for sweet taste but that also does not work me all the time. Very worried, very frustrated and irritated. Sometimes I feel like I Don't know how to raise a child. Feeling very helpless.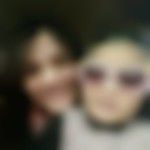 | Jul 21, 2016
many mommies have enquired about between the meal snacks. I would like to add what I do for my 1. 6 year old daughter; 1. fried makhanas with sprinkled salt or sugar 2. murmure+peanuts roasted in little bit of ghee 3. roasted chana 4. home made potato chips coated with crushed cornflakes 5. boiled sweet corn 6. Kellogg s chocos/honey loops 7. gram flour pakoris(put some onion & coriander leaves) 8. popcorn have tried these snacks for my lil one... she generally enjoys all of the above... so new mommies can try their hands. all the best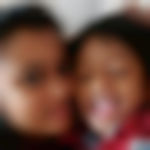 | Jul 20, 2016
Ya this is so true.... really very informative..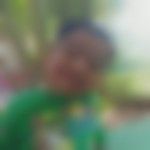 | Jul 18, 2016
hii.. plz tell how to make dalia and suji halwa for 2 mnt baby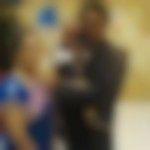 | Jul 15, 2016
really v informative | Jul 12, 2016
Thnx a lot Jhuma rani for your valuable suggestions... will def follow it!! | Jul 12, 2016
Hi all, Receipe for powder mixture : Iingredients : 1) dry roasted beaten rice or chura 2) roasted oat 3) cornflakes 4) roasted chana powder or sattu 5) roasted cashewnut 6) sugar or misri Make the powder of each ingredients separately and mix it together. Whenever required add some quantity in milk and it is ready. As all the ingredients are already roasted no need to cook further. It is very handy in journey. Make sure don't take more quantity as the powder thing is very less in volume. Example 3-4 spoon of beaten rice would equal to 1 spoon in powder form.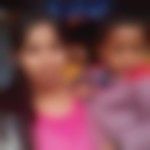 | Jul 12, 2016
thank you for good information | Jul 11, 2016
Hi Asmita, sorry for late reply. I can understand your situation but my suggestion is please don't take tension. Even my daughter took long time to start chewing food. Kids sometimes goes very easy with food some times very cranky with even their favorite food, some times only with liquid diet. 1) try to avoid chocolate, cakes as much as possible. 2) as she liked chapati with milk, she might like suji halwa, oat porridge, saethu with milk. Make sure to soften the food. 1 St let her accept some other food than you can try with other texture and variations. 3) as she like plain chapati try to add the vegetables in the dough itself. You can add spinach puree,boiled carrot puree, banana or chiku etc. Don't season it much so that it will teste as close to plain chapati. 4) whatever time you spend on feeding ur kids spend 30% to feed her for hunger rest to time to make her introduce to knew food. 5) whatever you're having give small quantity to her. Let her play with it, Sometimes she might eat that too. It happened with my daughter. 6) let her eat with other family members. I hope these tips will help you but the most important you don't worry more. Just make eating a joyful activitiy to her.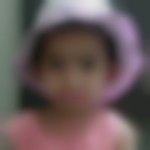 | Jul 11, 2016
thank you i ll try this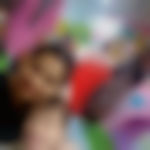 | Jul 10, 2016
Thanks for so much of information...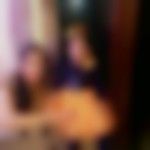 | Jul 09, 2016
hi jhuma. thanks for sharing. I would request you to please share the recipe of roasted powder mix.. how to make it nd the quantity of each ingredients ti be added.. | Jul 08, 2016
Thank u for the good information. | Jul 04, 2016
Thanks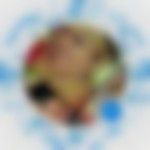 | Jul 01, 2016
thanks .. my child does not like any food in particular. wat he likes today does not lik tomorrow.... I m depressed because my son s just 10. 5 KGS in three years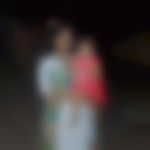 | Jun 21, 2016
Hi Jhuma.... please get me d clear procedure of dat roosted cereals mixture u hv mentioned here.... | Jun 21, 2016
Hi jhuma rani... i want 2 knw hw u use dis powder i m mean u directly give it or u give it in milk?? | Jun 21, 2016
Hi Jhuma. Please can you share recipe of mixture that you have mentioned in point 2. | Jun 10, 2016
Hiee.. thanx Jhuma Rani and the experts for your valuable advice... will definitely follow it!! | Jun 10, 2016
Hiee.. thanx Jhuma Rani and the experts for your valuable advice... will definitely follow it!! | Jun 10, 2016
Hiee.. thanx Jhuma Rani and the experts for your valuable advice... will definitely follow it!!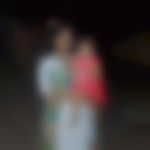 | Jun 06, 2016
my baby is 15 months old. . can I feed corn flakes in between.. | May 31, 2016
Hiee Jhuma Rani... i am new to this site.. Thnx for such valuable suggestions on your blog!! I need your advice to help my 2 yr old. Actually we started to feed her food very late and kept on giving semisolids esp kheers and very fine milk chapati only. She didnt like solid food or used to get bored to chew and used to just swallow which would lead to vomitting. Lately i have stopped giving kheer or milk chapati and she had started eating chapati. But now the problem is she eats only and only plain chapati. No veggies, no daal rice, no khichadi, no soups, no parathas or any other food. Tried making variety food but of no use. If no chapati then she loves to drink only milk and jems. She can go for hours without eating. If buiscuits den only cream of cream buiscuits. If i give stuffed paratha or dip chapati in sabji or daal she will immediately find the difference and spit it out and start crying. She likes choclates, cakes etc. Even she wont drink sugar added or bournvita added milk only plain milk. I am feeling v helpless and dont understand what to do. Plss if you can suggest how can i handle this it will b gr8#! Srry for d long post. Awaiting repmy and suggestions. ... worried mom!! | May 18, 2016
hi jhumma rani... plz help me out,my child is 10 month old she refuses to eat solids.. wht type of food can i keep.. | Apr 22, 2016
Hello Jhumma rani... thnx a lot for ur kind guidance. My baby is 15 month old. I m trying to give everything home made foods to him. Bt most of tym he refuse to eat. Bt he ofently acceptingout side foods items | Apr 13, 2016
Hi Nandani, you dint mentioned how old is your kid. I do understand being a mom how difficult it is when the kid do not eat. I have gone through this phase and want to share few tips: 1) Don't force the kid to eat. It will only worsen the situation. Everybody need fuel to do some activity. Our kids do need. Once they feel hungry they will have. Some kids don't eat much but until they are active it is ok. 2) Try to understand what kind of food he likes. 3) Take small portion of food. Once the kid say no than do stop there. 4) Present the food in attractive away. 5) Give some supplements of his choice. 6) Make him involve in some activity like listening to rhymes or enjoying videos or feed near a balcony or window where he can see outside. 7) As summer is at peak do give him lots of liquid in his diet. 8) Allow the kid to touch and feel the food. Its ok if he is making some fuss around until he is within limit. 9) Try to serve the food with other members of the family. So that he will learn from them and gradually generate interest to have similar food. Do give the food which elders have but in child friendly away. Don't make spicy, serve in bit size portions. 10) Have lots n lots of patience. Do not make feeding a fearful thing to him. | Apr 13, 2016
Hi Vinatha, I would suggest you to consult a pediatrician. As per me until the child complete 6 month should not give any thing other than mother's milk not even water. However if the milk is not sufficient, can give formula milk like NAN. But do consult a doctor before it. | Apr 13, 2016
Hi Mamta, Mehhak, Angelin..... Cerelac rice has a very much similar taste if you cook rice to a mashy consistency, add some milk and sugar and cook for some more time. You can also try.... 1) Spinch rice: cook rice with thinly chopped spinach. Add milk, salt and sugar as per taste. Mash it or make a paste, kid will love to have it. 2) Pancakes: take any pulpy fruit of your choice. I have tried with banana, apples, sapota. Make a paste by adding milk and sugar. Add and mix some wheat floor in it. Make pancake of this mixture. Cut it into bite size pieces of different shapes. 3) Boiled vegetables like papaya, carrot, beans, cauliflower, spinach with a turmeric and salt. Mash it or make a puree. Add some finally chopped onion, coriander leaf, wheat floor,besan. Make small chillas out of it. 4) If the child is good enough to chew, you can mix chopped vegetables with curd and suji and make chillas out of it. 5) Egg Pudding: Cook 2 cup of milk till it reduced to 1 cup. Add sugar and allow it to cool down. Beat an egg mix a drop of vanilla essence or some cardamom powder. Mix this egg mix into milk. Cut the sides of bread slices and cut into triangles .Arrange it in a bowl. Add the egg and milk mix over the bread slices. Cook it in a double boiler. Once cooked keep it in freeze to set and cut into pieces. 6) Sauté chopped vegetables in butter. Add salt, onion, egg bhurji, some cooked rice, gartered cheese. Either make tikkis or serve as usual. 7) Puran poli: Soaked chana daal overnight. Boil it,remove the excess water and mash it. Heat ghee or refined oil in a pan. Add the daal , cook for some time. Add gud and illaichi powder into it. Stuff this mix in the rotis and make thin paratas. Also you can make the savory form by adding chopped onion,ginger,garlic,coriander leaf and salt while cooking the stuffing. The summer is its peak so feed as much liquid …. juice, milk shakes, lassi, butter milk, tender coconut, sattu with milk and so on. Fish is very good for skin and hair. Mix the boiled fish with rice and feed the kid. Make sure to remove the bones carefully. | Apr 13, 2016
Hi Ashu, you can give the powder mix with milk (at room temp as other ingredients are already roasted) and it will give a creamy consistency to the food. You can use boiled water as well but I would suggest to use milk. | Apr 13, 2016
Hi all, thanks for liking the blog. | Apr 13, 2016
Hello thanx for d info..... bt my baby is doesn't eat anything...... some time harshed on him bt what to do???? If i give forcfully den he vomits...... plz hlp me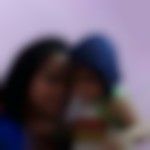 | Apr 13, 2016
Valuable message | Apr 13, 2016
Nice one. ...thanks for sharing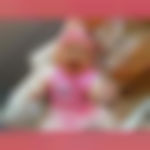 | Apr 12, 2016
Hi thanks for the information, my baby is 4 month 3rd week She is feeling hungry after breastfeeding her, is this the better time to start ceralac and banana . As it is very hot can I give my baby water in the afternoon.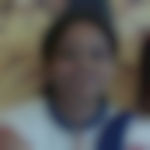 | Apr 12, 2016
Thank u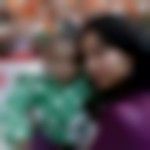 | Apr 10, 2016
Really a nice blog ...learnt so many dishes for my baby... I often get confused what to give n what not ..or blog will help me out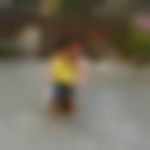 | Apr 10, 2016
Thanks Jhuma. My son has a good taste of food, he likes most of the dishes but gets bored easily if I give him the same food thrice and stick to cerelac itself. Since he is already 1yr8months and feeding cerelac will be only till he is 2 yrs,how can I change his habbit to hv only nutritious food rather than cerelac? | Apr 10, 2016
Thanks Jhuma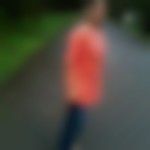 | Apr 09, 2016
Thank you.... My daughter like kichrdi very much | Apr 09, 2016
Great. ...n useful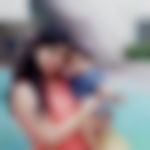 | Apr 08, 2016
Very valuable blog... Request to share some healthy recipes for 1yr 3m child.. She likes salty n sweet both type of food..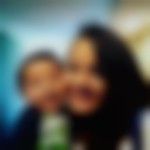 | Apr 08, 2016
Homemade powder that u have mentioned. .. how it is to b given? Mixed in boiled water or as it is in powder form?? | Apr 08, 2016
Thanks for sharing, could you please share some baby recipes, cos my daughter likes both spicy and sweet taste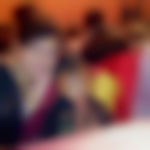 | Apr 08, 2016
thank you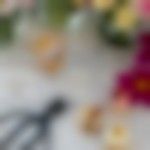 | Apr 08, 2016
Thank you for sharing your experiences here.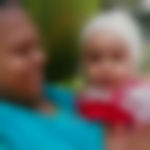 | Apr 08, 2016
Good idea.. N much informative..
+ START A BLOG
Top Food and Nutrition Blogs
Top Food and Nutrition Talks
Top Food and Nutrition Questions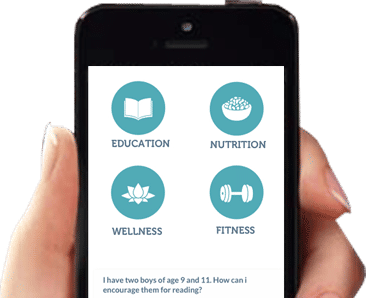 Download Parentune App
Please enter a valid mobile number.