Parenting
11 Breastfeeding Accessories That Help to Breastfeed Easier Created by Madhurima Das Updated on May 14, 2019
While choosing to breastfeed longer is a personal decision, babies who are exclusively breastfeeding for the first 6 months are known to have fewer ear infections, respiratory illnesses and bouts of diarrhoea. There are significant benefits of breastfeeding for the baby and the mother. Babies who are breastfeeding gain the right amount of weight as they grow and are also believed to have higher IQ scores in childhood. Available research evidence suggests that extended breastfeeding may also have reduced risk of Type 2 diabetes and obesity, says WHO. A breastfeeding mum burns the extra calories faster, faces a reduced uterine bleeding after birth and helps the uterus to get back to its pre-pregnancy shape.
Essential Baby Breastfeeding Products or Accessories
Whether it is a demanding work schedule, lack of support at home or a baby having difficulty in latching on, the forces often conspire against women who want to breastfeed longer. Luckily, there are plenty of breastfeeding accessories that may help you wade through extended breastfeeding challenges better.
Silicon Nipple Shield – Your baby might have difficulty latching properly while sucking. A silicon nipple shield creates a stronger and firmer latch helping your baby to breastfeed longer and more effectively.
Breast Shells – Flat or Inverted nipples makes it harder for the baby to start breastfeeding successfully. Breast shells can be worn when you are not nursing to pull the nipples out. 
Breast Pumps – Pumps are not just used by working mums but all mothers who would like to catch up on sleep or step outdoors. Express milk during the day, store in the refrigerator and let your chirpy junior feed away happily. There are manual and electronic pumps available and depending on your convenience you could choose either.
Nursing Covers/Aprons – In case your routine requires you to spend longer hours outdoor, breastfeeding in public could be uncomfortable. Get nursing covers/aprons that gives a little privacy to your cocooned baby while she suckles away in glory.
Nursing Pads – You may want to breastfeed longer but leaking breasts that leave a wet spot on your shirt may embarrass you publicly. Start using nursing pads that help absorb any leakage without compromising on your baby's right to breastfeed longer.
Nursing Pillows — Sometimes mums develop backaches or shoulder pains, due to holding the baby so long for breastfeeding. Invest in a nursing pillow on which you can lay your baby down while he breastfeeds. The pillow takes the weight of the baby and you are spared the aches and pains.
Milk Supply Supplements – Some women face challenges in making enough milk for the baby. You should speak to your lactation consultant to prescribe supplements that can stimulate milk production. These are available in the form of capsules or powders that can be added to the milk the mother drinks. Lactonic is one…there are many more available that your doctor will be able to prescribe.
Gel Pads – These pads are used when your breasts feel heavily engorged. If the baby's sleeping through, these gel pads either warm or cold can be stuck in your bra for temporary relief. They also come in handy when you are trying to wean your baby off breastfeeding.
Nursing Tanks Tops – It could be uncomfortable lifting your clothes every time you want to breastfeed. Nursing tanks provide cover and support and can be layered under or over whatever you're wearing.
Nipple Creams — If you develop sore nipples due to improper latching in the first few days or otherwise, a nipple cream comes to help. Apply on the sore area and leave it. Before breastfeeding, you could easily wipe it off with a soft cotton cloth.
FeedingBras:  These are easily available and very convenient to use to breastfeed a baby.  They can be discreetly opened to allow the baby to suckle.
These 11 nursing aids will help make breastfeeding convenient for you and your baby. Try them.  Read related blogs personalized to your child's age and interest. Download the Parentune mobile app through this link http://bit.ly/parentune-android
Also share your opinions/feedbacks through your comments, likes & shares. 
Kindly
Login
or
Register
to post a comment. | May 14, 2019
Hv | Feb 21, 2019
lactonic is best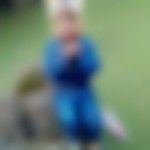 | May 10, 2018
Yes... these are awesome tips.. I recommended all d mother to use Philips advent breastpumpp it is d best..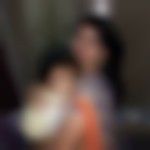 | Sep 04, 2017
very useful yaar pahle q nhi post kiya mne meri beti ko itni mushkilo se paala ga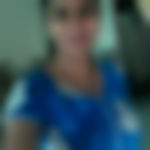 | Aug 01, 2017
It's ok will always there to help someone.. We all are facing same problems so we have to help each other.. For any other pl free to talk..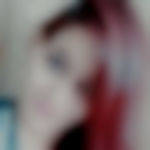 | Aug 01, 2017
thank you so much aarti.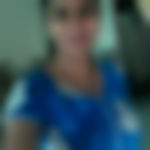 | Aug 01, 2017
Hello harshita nanduri there is no problem in taking such supplements for example u can take powder which is easily available in market n u can also take advice from ur gynecologist he or she will suggest the right supplement according to your body which ever suits you.. I hope this will help you from my side.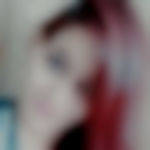 | Aug 01, 2017
info was very helpful. it's been more than 3 weeks that I'm not making enough milk and I can hardly feed my baby. so if I take any suplimemts will there be no problem will I make enough milk to feed my baby. a quick response would really be helpful. thanks in advance. | Jul 31, 2017
l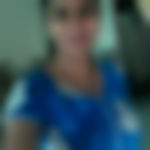 | Jul 30, 2017
Thnx for such a useful information.. | Jul 29, 2017
thanks for the nice and informative blog. This is the most important part of motherhood.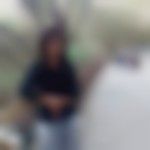 | Jul 27, 2017
very useful information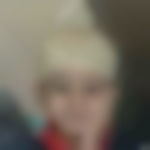 | May 02, 2016
How to cure nose allergy by home remedies ? Bcoz I hav tried al l d medicines for my 4nd half yr old son... this allergy has been caused due to internal chickenpox from which he suffered last year