Parenting
11 ways on how this mom dealt with separation anxiety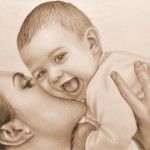 Created by Krishnakali Basu Updated on May 04, 2022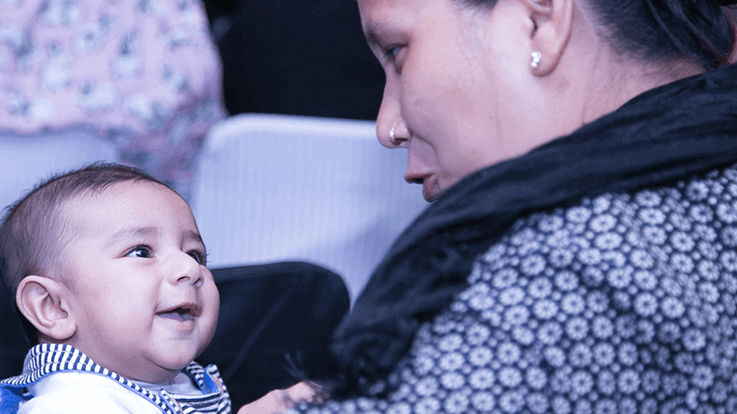 The first home a baby knows is his mother's womb. From thereon, the second home for her is the family house—where her parents stay and where she receives all the love, warmth, and security. Soon the child starts identifying this house as his or her territory. This is the territory which is full of people who take care of her, the place where the learning starts, and the place from where the baby is introduced to the outside world. This is also where all the primary bonds are formed. He discovers the unconditional love of parents, the gentle pampering of grandparents, and the sometimes-hot-sometimes-cold love of siblings. So, when the time comes when he has to step out of his comfort zone to go to a new environment, it is but obvious for the child to start feeling a bit uncomfortable—and the first exposure the child has to a home away from home, is a playschool or pre-school.
In today's systems, children enter schools at quite a tender age—sometimes as soon as a year old. They are still impressionable and fragile and their mom is their world. Getting separated from their house, parents, and the mother is very hard on some of the little ones. A feeling of fear and anxiety is natural. And this anxiety—referred to as separation anxiety—manifests itself as tears, and sometimes loud wailing. This can be a very difficult and tedious situation for a parent to deal with.
During my son's preschool, he cried for two years continuously and not for a single day did he stop. I was at my wits end what to do. There was never a day when he didn't throw a tantrum and as a mom, I used to get extremely irritated and hassled. When the crying went on for too long, I started experimenting with ideas to get him to stop. I tried lying, making up stories, fibbing about taking him to mall and instead whisked him to school, but nothing worked out.
Then, finally one day I decided to sit and talk to him. And this was the start of the new beginning. Here are some ways which helped me deal with my son's separation anxiety:
1. I told him that we have to go to the school just as we go the bathroom. Education is a must for every child. I spoke about it every day and somewhere gradually, he started to understand me.
2. I got him books that had stories about schools, fun at school, first day at school etc. This reduced the feeling of alienation in him. There is a huge collection of such picture books available in the market for you to pick up.
3. I ensured that he started to recognise school as a regular part of everyone's life. I got his grandparents to talk about their schools and what fun they had at school, how many friends they made and all-in-all what a beautiful time they had when they were at school—away from home!
4. I took him to my school during holidays and got him to meet my old teachers.
5. I also spoke to him about the different schools in the world and showed him pictures of some lovely schools.
6. I got him to bond with his teachers. I took his teachers into confidence and briefed them about my son's nature and behaviour.
7. I ensured that my son learnt to let go off me all the time, even at home, and became less clingy. Too much attachment and a habit to be with the parents always, also triggers anxiety separation.
8. After school, I suggest parents to talk to the child and ask for an account of the day in school. Sometimes children are not willing to talk about school, so parents can use indirect ways to ask about the same. For eg: Show him some age-appropriate books and then ask, 'Oh! Is this game played in your school too?
9. I remember an episode in my child's school where a boy in kindergarten would howl every morning and the mom had to just bundle him off to the teacher and leave. He would cry his lungs off. His teacher would then say, "Let's go look for mommy", hold his hand and pretend to look for the mother. This was something that was repeated daily till he got the message. But patience has to be maintained. Patience and perseverance are the key words here.
10. Time too plays a major role here just like in the other phases of life. It also helps the child get adjusted.
11. Also, parents can carpool with another child who goes to the same school. This will build confidence and assurance in the child.
This content has been checked & validated by Doctors and Experts of the parentune Expert panel. Our panel consists of Neonatologist, Gynecologist, Peadiatrician, Nutritionist, Child Counselor, Education & Learning Expert, Physiotherapist, Learning disability Expert and Developmental Pead.
Kindly
Login
or
Register
to post a comment.