Parenting
5 Basic Everyday Eye Care Routine for Children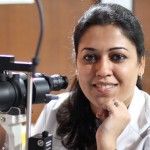 Created by Dr Rasheena Bansal Updated on Jan 27, 2019 Everyone knows how to take care of his or her body and maintain healthy lifestyle by eating healthy and regular exercise. The same goes for children. Taking care of eyes at this age is quite important, as eyes are still developing. If you want your child's eyes to remain strong and healthy, then you have to take care of them at a daily basis. Read on to find out some simple steps for your child's eye care.
Tips For Your Child's Eye Care
So, here are some tips for your daily eye health routine-
Regular Eye Exams:

Regular eye checkup for your child is quite crucial
As most of the times children are unable to convey their problems at a younger age, it is mandatory you get the eyes examined once a year
For children, eye exams should be performed starting at six months old, then again once a year till five years of age
After that point, children with healthy eyes should have eye exams every two years. Even if you don't see any problem, have your child's eyes checked once before 3 years of age ('SEE BY THREE')
If a problem is found, it can be treated immediately
Eye healthy food:
There are a lot of foods that contain nutrients that are very beneficial to your eye health, so you should begin incorporating more of these foods into your and your child's everyday diet
Carrots contain beta-carotene and vitamin A, which are great nutrients for your vision. They are also good for children, as their eye muscles are still developing. By adding this eye-healthy food into your daily diet, you can help prevent vision problems over time
There are many other foods, such as spinach, kale, avocados, red meats, poultry, and many others that help your vision. Eat well-balanced meals with lots of fruits and vegetables to keep your eyes healthy
Sun Protection:
Encourage your children to wear sunglasses when you are outside even if it is cloudy outside to protect their eyes from UV Rays. This would not only give them UV protection but also protect them from developing eye allergy due to increasing environmental pollution
Less Electronic/ Gadget usage:
Encourage your children to do more outdoor activities than playing inside on mobile phones, tablets and other electronic gadgets
Spending so much time using these electronics can cause significant eyestrain, blurred vision, and dry eye, and also an increase in headaches as a result of the strain being put on their eyes
Increased outdoor activities would reduce the chances of children developing myopia (Near-sightedness)
Television should be watched at a proper viewing distance of 3 to 3.5 meters in a well- lighted room
Long hours of computer or TV viewing should be avoided (Not more than 2-3 hours a day with 5- 10 minutes break every 45 min)
Eye Hygiene:
Children should not touch their eyes with dirty hands. Emphasize on washing face and hands once they come from outside after playing
Myths of application of kajal and washing eyes with rosewater should be discouraged
Sharp and pointed edge toys for infants and toddlers should be avoided as they can accidentally cause eye injury
Did you find this blog on eye care for children, useful? Please share your thoughts with us in the comments section!
This content has been checked & validated by Doctors and Experts of the parentune Expert panel. Our panel consists of Neonatologist, Gynecologist, Peadiatrician, Nutritionist, Child Counselor, Education & Learning Expert, Physiotherapist, Learning disability Expert and Developmental Pead.
Kindly
Login
or
Register
to post a comment. | Nov 15, 2019
Helpful | Feb 01, 2019
hh | Jan 29, 2019
useful information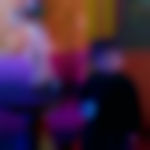 | Jan 05, 2019
price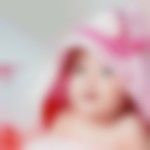 | Jun 14, 2018
like this... | Apr 24, 2018
Very informative :-) | Apr 24, 2018
this information is very useful..... sometimes we know d things but we neglect... it's really worth reading this.....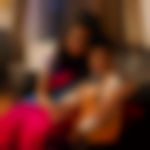 | Apr 24, 2018
A very informative subject .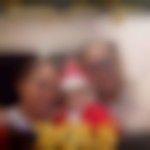 | Mar 29, 2018
mkj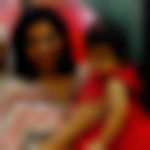 | Mar 25, 2018
hji | Mar 25, 2018 | Mar 09, 2018
ultimate | Mar 09, 2018
Thanks for sharing and very good information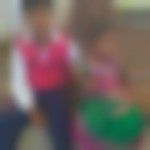 | Mar 08, 2018
Very good info.. my daughter is 2 years 11 months.. her vision is normal but when she focuses something or when she is afraid,not feeling well,those times showing squint eyes.. kindly suggest..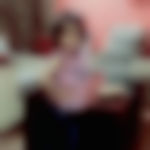 | Mar 07, 2018
jkktrkgjfjrttkt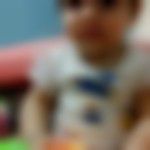 | Jun 11, 2017
mn kjp | Jun 11, 2017
mJjzjà | Mar 19, 2017
d AS AS ASKED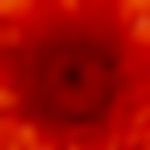 | Mar 10, 2017
its really helpful...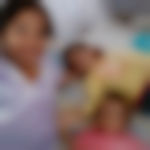 | Mar 04, 2017
thank you for the information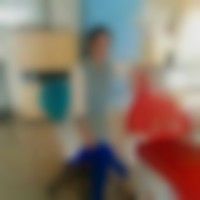 | Mar 03, 2017
mklpog JG kokhfghkfgryslyifygudtufirlugl | Mar 03, 2017
Thank you for the information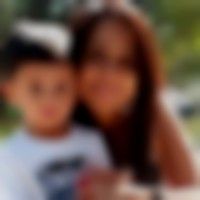 | Mar 03, 2017
thank you for the information.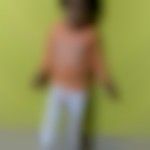 | Mar 03, 2017
very help ful n true... | Mar 03, 2017
thanks a lot for useful information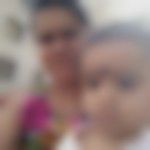 | Nov 20, 2016
Thanks for your valuable information.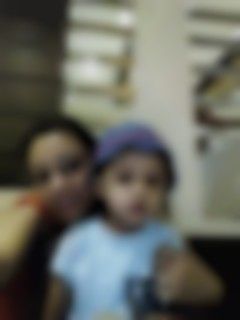 | Oct 01, 2016
Nowadays children love to be on mobiles rather TV watching or playing. So, mostly I try mobile not be under his reach and try to engage him in some creative activities for which I took help of flintobox. try this I and my kid is actually happy wuth this. http://flintobox.com/ref/dr/rm?portalCode=W4XQZMX still if he is stubborn n want mobile, then I never give it in his hands. I make sure its on maximum distance from him.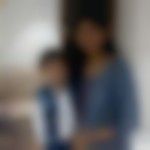 | Sep 28, 2016
nice information | Sep 27, 2016
dear hetal . as a mother i would say ,getting your child use to tv is not good . you can do cooking n other work when ur child is sleeping . i n many other moms face this problem . only Solution is finish work when they are sleeping . also if u r busy in kitchen n child is in other room with tv how will u keep an eye on ur child . good luck | Sep 26, 2016
useful information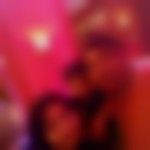 | Sep 26, 2016
Thnks for useful information | Sep 26, 2016
informative. Visit my blog: www. e-pharmatimes. blogspot. com. and give your valuable feedback.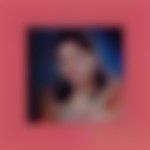 | Sep 19, 2016
very nice blog. my lo is 1. 3 yrs old. Only I m taking care of her, in laws cant be here with me. When I have some urgent kitchen work, I switch on the tv for her and play nursery rhymes or kids songs. Is this ok. I have tried to give her toys instead of watching tv but she runs and comes in the kitchen destroying aloo pyaaj and utensils all over. Thus I let her sit in front of tv for not more than an hour until I done with cooking and all. I know its not good for her at this very small age, but then what should I do to keep her busy and diverting her attention. | Sep 17, 2016
Good blog | Aug 10, 2016
oLzkxoiRioeoo | Jul 09, 2016
very imp tips. thnx as a new mother we need such healthy advise. plz advise also reg tounge cleaning. my baby is 17mnth old and he refuseing to clean his tounge n teeth. plz suggest | May 06, 2016
how to check eye power of child at home | May 02, 2016
my daughter is having -3 and -2. 5... in last 3 years her power is increasing.. although I take good care of her nutrition and avoid electronic gadgets.. but she is fond of reading,,is it true that this power is increase according to age.. plz suggest me something to stop this increase of power | May 02, 2016
Can we improve eye vision | Apr 27, 2016
Thanks for the tips... They r very helpful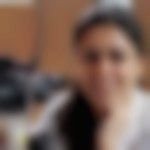 | Apr 19, 2016
@Arpita Maji- your child eye power is very significant. Make sure you make him wear glasses all the time and have regular eye examination scheduled.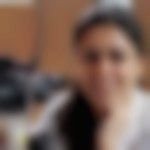 | Apr 19, 2016
@Asma Virani - you can put rose water pads but make sure it is squeezed well and no excessive dripping of rose water should happen to avoid it from entering into the eye | Apr 19, 2016
thnx for useful information,keep going | Apr 18, 2016
thnkx.. | Apr 07, 2016
thanks | Apr 06, 2016
my child left eye power is -2 & right eye power is -3. how can improved my child eyes? pls give me advice. | Apr 06, 2016
Thanks | Apr 05, 2016
Thanks for the information..... | Apr 05, 2016
Thanks its very useful... can u put rosewater pads on eyes of kids? | Apr 04, 2016
Thnks for the information | Apr 04, 2016
Thanks its very useful . | Apr 04, 2016
Thanks its very useful . | Apr 04, 2016
valuable information | Apr 04, 2016
Thanks for use full Info | Apr 03, 2016
Thanks for ur valuable information | Apr 03, 2016
Thank you.... It's very helpful | Apr 02, 2016
Thank u for the valuable information. | Apr 02, 2016
Thank u..... | Apr 02, 2016
Very good information . | Apr 01, 2016
Gaurav Bhandari- Laurus Toys
As a matter of routine, washing eyes four to five times a day can reduce eye stress and can keep them fresh longer. Water also provides necessary moisture and keeps eyes cool in summers. | Apr 01, 2016
Thanks very helping | Apr 01, 2016
Very helpful tips | Apr 01, 2016
Quite informative post on regular eye care for children.
+ Start A Blog
Top Parenting Blogs
Top Parenting Talks
Top Parenting question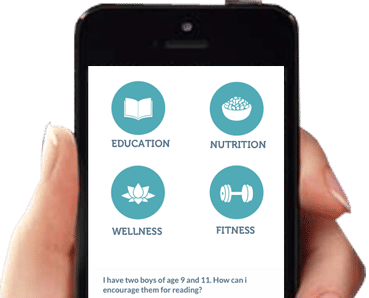 Download Parentune App
Please enter a valid number

{{trans('web/app_labels.text_Heading')}}
{{trans('web/app_labels.text_some_custom_error')}}
{{trans('web/app_labels.text_Heading')}}
{{trans('web/app_labels.text_some_custom_error')}}