Parenting
7 Breastfeeding Tips for Working Mothers Created by Ridhi Dogra Updated on Aug 04, 2022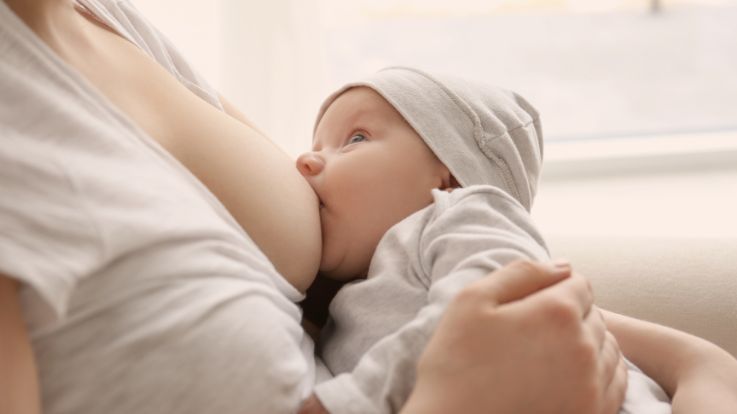 It is advisable to breastfeed your child for a minimum period of 6 months, however, some mothers go beyond the exclusive breastfeeding period. Take a pause and think about what if your maternity leave is about to get over? How will your baby get your breast milk then? Well, to answer these types of questions, we have curated a helpful guide that will throw a light on the vital breastfeeding tips for working mothers. 
Breastfeeding Tips for Working Mothers 
Use Breast Pumps- The best way to get started with your breastfeeding journey post your maternity leave is by making a good use of breast pumps. Invest in a good breast pump and start refrigerating expressed milk. This will allow the caregiver to easily warm the stored breast milk to room temperature which you can give it to your baby. A breast pump will also help you maintain your milk production. If you want your baby to get into the routine of breastfeeding through pump, practice by giving in 2 or more sessions daily before resuming your work. 
Train Your Baby with a Bottle Feed- As a working mother, you must take all the necessary steps to ensure your baby is well-trained on a bottle feed. Since, you will not be home make sure that you start feeding your baby on a bottle from time to time, and if possible initiate this journey a month before your joining. 
Stick to a Feeding Schedule- Well, it is ideally recommended that mothers should pump every two-two-and-a-half hours or at least 3 times in a 8-hour period throughout the workday. Therefore, make sure that you adjust your pump according to that. You can easily decrease the pump frequency as your baby grows old. 
Seek Help From Wherever Needed - Balancing your baby and work-life can be a cumbersome task for any mother. And it is quite natural for you to feel tired and exhausted. So, try to get all the help from your partner, family and friends. 
Don't Throw Away Your Nursing Dresses- Not many mothers know but your nursing dresses can come to your rescue especially when you are feeding your baby at a daycare center, or simply pumping milk. So, do not throw away your nursing dresses. 
Communicate With Your Manager- Apart from training your baby, you can also have a transparent conversation with your manager and talk to them about flexible work hours. You can also talk about your rights as a breastfeeding mother and be confident as you speak. There is no need for you to feel stressed by raising this particular concern. Explain to them that you will take breaks to pump milk in a private room in the office or feed your baby at the daycare center. If by any chance, there is no refrigerator at your office, you can also carry a cooler box to store the expressed milk. 
Monitor Your Health Properly - Lastly, it is very important to look after your proper health and well-being. While managing responsibilities make sure that you are not neglecting yourself and your health. You must have a nutritional and a well-balanced meal and drink plenty of fluids. Pamper yourself with some self-care sessions to mentally relax and unwind. 
Wrapping Up
Breastfeeding is the best way to enhance the bond between the baby and the child. And these 7 breastfeeding tips for working moms will strengthen your special bond with your adorable munchkin. No matter what, whether you stay at home or go out for work, breastfeeding will remain an integral part of your child's overall development and growth.
Kindly
Login
or
Register
to post a comment.
+ Start A Blog
Top Parenting Blogs
Top Parenting Talks
Top Parenting question