Travelling with Children
7 Ways to make travel with a child, easier! Created by Misha Bansal Updated on Oct 17, 2019 Travelling can be a lot of fun. When there's a little child in the picture, it can become unpredictable. Meals, naps, clothes, the occasional sniffles – it can be quite overwhelming. However, a little planning can make life so much easier while travelling.
What Are Some Tips To Make Travel Easier With My Child?
Have you always loved to travel, and suddenly find it challenging to travel with your child? Keep these tips in mind, and your wanderlustneed not take a backseat-
Clothes: Make your child wear easy, comfortable clothes and always carry an extra set of clothes just in case he spills something (keep an extra change for yourself, too). Keepsufficient stock of diapers and wet wipes, and don't forget hand sanitizer. Depending on the weather at your destination, carry a raincoat and a light jacket (yes, even during summer). You don't know when the air may become a bit chilly or there could be a sudden drop in temperature
Food: This is a pet worry for all parents while travelling. Whether or not your child is a fussy eater, it helps to be prepared with some 'safe' favorites-

Carry snacks like crackers or bananas that are easy to eat, and mess-free
A hungry child isn't a happy child – so keep giving him light snacks frequently rather than big meals
Dry fruits serve well as calorie-dense and nutritious snacks
If your child is formula fed, make sure you have adequate quantity of formula and boiled water

Water: Depending on the length of your journey and the mode of travel, make sure you have one or two bottles of water handy. While mineral water bottles are available easily at airports and train stations, carrying water for your little one is a good, and safe option
Entertainment: Children, especially toddlers, have very short attention spans and can get restless quite easily. Keeping them engaged can be a challenge, especially on long journeys.

Keep a couple of favorite toys handy. Don't carry toys with small parts that can be swallowed or dropped
Picture books are a great hit with children. You can also carry a note pad and a few crayons for some doodling
If you're travelling by road, encourage your child to observe the scenery outside. You can play "I spy with my little eye," too

Medicines: Before your trip, it's a good idea to visit your child's pediatrician to get a prescription of medicines for common ailments. Even if you have medicines for fever, diarrhea, nausea and colds at home, make sure you check with the doctor about dosage and administration before you travel. Carry the prescription with you at all times
Nap time: As far as possible, try not to disturb your child's sleep schedule. Make sure he sleeps at approximately the same time every day. Once the initial excitement of the travel has passed, he might become overtired and cranky, if he doesn't get enough rest. Plan plenty of buffer time, and don't pack your trip with too many things to check off a list
Plan ahead: Travelling with your child, while is not child's play, will be less stressful when you plan ahead

Book hotels that are child friendly, and have play zones for children. This way, your child will be engaged even when all you want to do is relax in the hotel
Pack clothing according to the weather of the place you are visiting
If travelling by road, pick a destination which is at a reasonable distance from your home. Children don't like to be locked up in a car for long hours and take the small breaks in between
Do your research about the destination, and choose places that have a good balance of what you want to do, and what your child will enjoy

Travel is not just a great way to unwind, it is a wonderful teacher, too. With some planning, you can travel your child quite extensively, and introduce new worlds to him. Children are so much more adaptive than we give them credit for. So pack your bags and start exploring!

Have any tips for other parents travelling with children? Share them with us in the comments section!
This content has been checked & validated by Doctors and Experts of the parentune Expert panel. Our panel consists of Neonatologist, Gynecologist, Peadiatrician, Nutritionist, Child Counselor, Education & Learning Expert, Physiotherapist, Learning disability Expert and Developmental Pead.
Kindly
Login
or
Register
to post a comment. | Oct 17, 2019
য়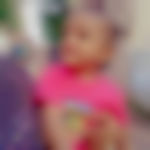 | Oct 21, 2017
thank u this parenting app has become my mother to guide me thanks is a small word for u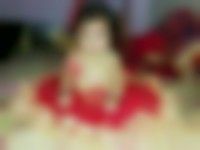 | Oct 02, 2017
7g UC oh HB hhuui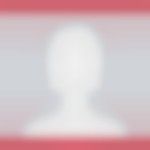 | Oct 02, 2017
Rathikindhi Devi Jyothsna
v nb n n mL8ml. lkl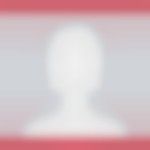 | Oct 02, 2017
Rathikindhi Devi Jyothsna
tg no k6 tonb just | Oct 02, 2017
Entertainment plays most important role while traveling to engage the kids. | Oct 01, 2017
I used to carry a kettle for my 1year old son everywhere to boil water for both drinking and washing his feeding bottle purposes also a 250ml flask. This was highly helpful and easy to carry anywhere. | Sep 30, 2017 | Sep 30, 2017
nlnudj j | Sep 30, 2017
When I m traveling I used dish washer liquid soap n soft spunch to clean the milk bottle. U can rinse the bottle as much as u can once Ur concern meets the cleanliness.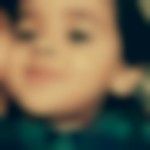 | Sep 29, 2017
any snacks recipes when travelling with toddlers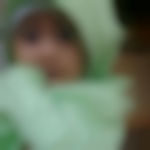 | Sep 05, 2017
thanks dear... nice tipes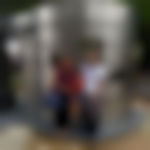 | Aug 14, 2017
Thank you so much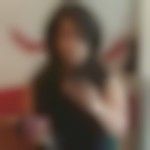 | Jun 02, 2017
Hello all, I am mother of 17 months old son. I prefer videos too when it comes to parenting tips, easy for me to understand and execute. Please find below the similar video on Travelling with kids. https://babystep.tv/en/video/15102-airplane-survival-kit To view more similar videos, use babystep iPhone app or visit https://babystep.tv Hope it will help. Cheers !! Sonia | May 23, 2017
Thanks for such useful handy tips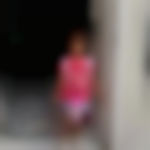 | May 22, 2017
Thanx for such a useful tips | May 21, 2017
Very helpful tips ..Thanku misha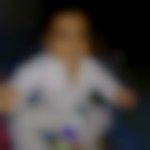 | May 19, 2017
it is well said... | Apr 05, 2017
Nice and very useful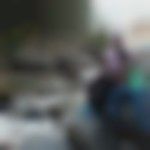 | Mar 05, 2017
I am going for 2 week holiday with my 11 month lo.. so what easy food items should I carry along with me.. as in hotel we don't get baby food | Nov 21, 2016
Does anyone get revert from the experts. ?? | Nov 21, 2016
What if you plan for 1week in that case what to do for bottle milk and food for one year old. Coz in hotels i don't think they could provide with baby food. | Nov 04, 2016
Any idea for exclusively breastfed baby?? I want to go some near by place for 2-3 days as we loved to travel earlier but now it's difficult to just go to grocery store... My baby is 4 months old.... People with experience, please suggest something... I need a change of place... Where I can go and what precautions I must take.... I live in Delhi.. | Nov 03, 2016
Is bottled water (mineral water) ok to give for a 9 mo?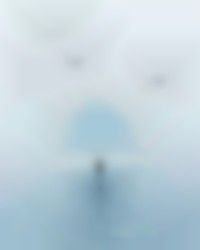 | Nov 02, 2016
thanks it is really going to help a lot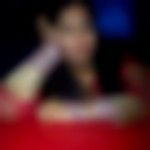 | Nov 01, 2016
In traveling due to continue use of diapers there is possibilities of having diaper rash so don't forget to carry diaper rash cream By rash the baby gets annoyed and we don't understand Always carry colic aid if your baby cries a lot it may b due to acidity this med will relieve it | Oct 30, 2016
nice | Oct 07, 2016
Nice message.. I have a question.. My son is 5 nd half months and he is on Exclusive Breast Feed.. How to manage him as we are planning for a small trip to a resort.. Bcoz he keeps nursing very frequently and I feel tired or like monotonous dng the same every other hour ( pl don't hve a bad opinion on me. I am jus telling you frankly). And also his night sleep s like, he sleeps at 12 or 1 and wakes up evry one or two hours once for feed.. How to manage... | Aug 16, 2016
I Nice one. Thanks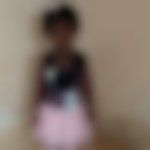 | Aug 14, 2016
Ya really nice message very use full | Aug 14, 2016
very useful.. thank u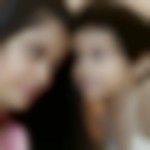 | Aug 13, 2016
Thank u | Aug 13, 2016
Thank u | Jul 28, 2016
Excellent Plan and its will helps a lot. Thanks for sharing | Jun 21, 2016
Great write-up and very useful tips for travelling. We must carry the toys and books that our child is fond of, so that when surroundings change the child feels a bit relaxed seeing them. I would subscribe to board books and musical toys from friendlytoyz. com toy library at the time of travel, it really helped. Also making them wear comfortable clothes is a great point | Dec 24, 2015
Hi there I travelled to India when my lo was 4 months things I packed 5 bottles of boiled water so atleast 5 feeds were taken care of. The flight does give you warm water but try to use home boiled as far as possible. I bought gerber first foods like apple/banana/sweet potatoe and again most airlines serve baby food if you ask them I prefer gerber so bought about 8 of them. If your breast feeding carry your pump - use the washroom and pump your milk later wash bottles with hot water. They have a micro they may oblige to sterilize if u have a small box. Apart from food I carried about 40 diapers for a 24 hr flight and I am glad I did as my LO suddenly got lose motion - dunno the exact reason why that started. A box of wet wipes - also u can carry dr brown wipes for pacifiers and bottles they do a pretty good job of cleaning if you can't sterlize Diaper changing pads always useful A few toys as they give on flight too Baby blanket about two Tylenol Sanitizer Thermometer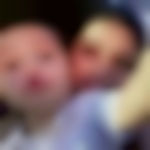 | Dec 09, 2015
Plz suggest me.. in traveling cow milk is not remain as it so formula milk is ok to 19month baby.... i m not given yet | Nov 08, 2015
While travelling with my one year old I use to feed him before leaving the house. Then wast bottle and sterilise and carry with myself. Use to carry lil hot water flask n a water bottle of 500ml of normal water, formula milk, cerealac. Biscuits, wafer. Used hot water just for preparing formula milk n cerealac. Other items were clothes a bedsheet for him to sleep,diapers, wipes a cloth to change diapers, medicines mostly of digestion, sanitizer,powder, dustbin bags to throw diapers as I used to change it in every four hours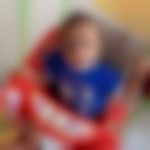 | Nov 08, 2015
I'm travelling to India with my 4 months old baby. I am both breast feeding and bottles feeding mother. I don't have any idea about how to carry the baby nursing water and formula powder and bottles. My baby likes to drink hot water with mixed formula. What are the things i need to pack while traveling. How to store the pacifiers? Is it good to carry the car seat and stroller. WhIch water is to use in india for feeding formula milk. I'm Really getting scared about the traveling. Please give me tips | Nov 08, 2015
Does every airline allows flask to carry hot water for feeding formula milk ? | Nov 07, 2015
Here goes the list of things you must carry while travelling to other destinations . 1- boiled drinking water in flask 2- cooled boiled water 3- 6 bottles 4 - formula powder 5- baby foods like cerelac, wheat biscuits , etc ( ready to eat) 6- bowl and spoon 7- fruits and dry fruits 8- clothes 9- jacket 10- diapers and wet wipes 11- sanitizer 12 - extra set of clothes 13- blanket 14- towel -2 15- baby cream , body wash and powder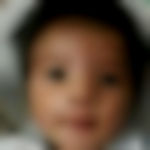 | Nov 07, 2015
Hi Binni, I m also going out with my 4month old after diwali, since u r experienced now, can u plz give some tips. | Oct 18, 2015
Do not wash milk bottle in water from train tap or station rest room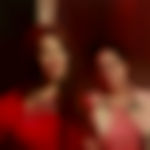 | Sep 14, 2015
If it is not possible to carry sterlizer while travelling,you can buy sterlizing capsules which are easy to use and available online and in stores as well.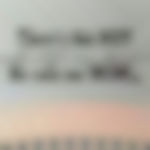 | Sep 12, 2015
Hi binni... u can carry 4-5 bottles of 125 ml ( small bottles) during journey. ..use fresh bottle and nipple each time... normally babies drink less during journey so small bottles r ok. | Sep 12, 2015
Boil water in electric kettle n dip the bottle (nipple as well) in it for atleast half an hour | Sep 12, 2015
Keep sterlizer with u.. as all train have electronic switch.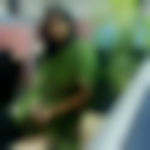 | Sep 12, 2015
Im going to travel in October with my 3 month old (will be 4 months old next month). I'm concerned about sterilizing his feeding bottles since it will be a train journey. Any suggestions anyone?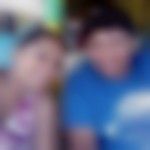 | Sep 12, 2015
xzczxc | Sep 11, 2015
Luv ur wonderful ideas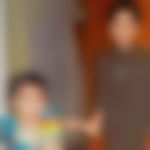 | Sep 11, 2015
Sushma Venkata Lakshmi Verubhothla
Hi here I also suggest you to take plastic covers for throwing used diapers, and an old cloth, in order to clean vomits,if any. And take a blanket or shawl to cover your baby while sleeping or breastfeeding.
+ Start A Blog
Top Travelling with Children Blogs
Top Travelling with Children Talks
Top Travelling with Children question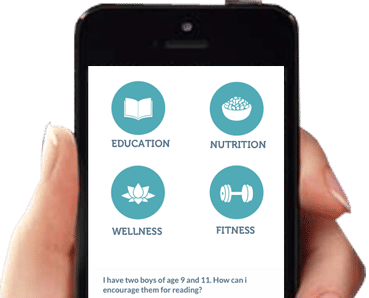 Download Parentune App
Please enter a valid number

{{trans('web/app_labels.text_Heading')}}
{{trans('web/app_labels.text_some_custom_error')}}
{{trans('web/app_labels.text_Heading')}}
{{trans('web/app_labels.text_some_custom_error')}}