Parenting
A single mother's inspiring story of pursuit of happiness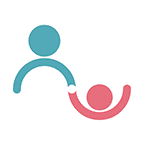 Created by Parentune Support Updated on Sep 21, 2018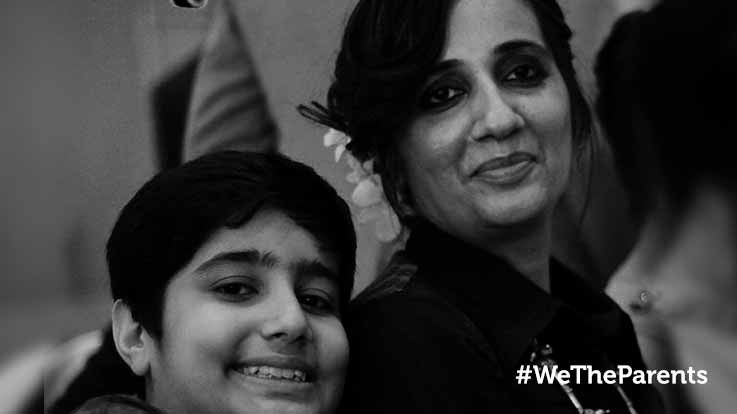 "Give a girl an education and introduce her properly into the world, and ten to one but she has the means of settling well, without further expense to anybody."  ~ Jane Austen
It's not quite a man's world but it's most definitely not a woman's world either. There is a thin line between being single and being a single mother. And that line is often taken for a ride by everyone around. When you are a single mother, prying eyes are not experiences, they are routine.
My marriage ended 4 years ago after a decade of bitterness and abusive patterns which I refused to read for a long time. I started my adulthood as a passionate girl who wanted to dance and create drama around me. Not much of it came out as I lived a curtailed life as a wife and could hardly express myself fully without the fear of being judged by people around. It was when I finally lost patience, I moved out of my married home and decided to stay alone with my 8 year old son. Living alone in Mumbai, I did not know many people in the city and my parents stayed abroad. I had a handful of friends who I knew through my work and my son's school. They helped me in shifting places, however, there was a tough task ahead. Being a single mother, I didn't have the luxury to work fulltime and that meant I needed to act quickly to earn good enough to pay my rent and bills. That wasn't the only issue though. Even the domestic helps would not stick for long. As soon as I thought I am getting along just fine, the househelps would leave never to come back. On top of it, I was going through an emotional turmoil where I needed to express my anger, my struggles, insecurity, et al. And I had a son who too was trying to cope with the new environment. It was tough to work while looking after my son as well as house. The challenges were growing day by day and my patience was wearing thin. All that meant I had to go through excruciating moments of deep anguish and struggle over my state of affairs. I was so overwhelmed that I found my options looming over my head. Either move with my parents or keep going on. For latter, I needed truckloads of perseverance.
After a while, I gathered myself and started working on finding business. I have a training background and I decided to build my own brand. Taking everything in my stride, I added more ammunition to my existing set of training skills. I learnt Drama, Theatre of oppressed, Dance movement therapy, Playback Theatre Intensive, etc. This all began to flourish as people started liking what I had to offer. My skillsets and training methodology was rare and unique. That began the inflow of constant work.
Amid my professional struggles and learnings, I ensured that I keep talking to my son. We had conversations on everything he could come up with, from cricket to WWE to online games. We had conversations regarding the decision to move away from his father. He asked questions and I responded to each and every of them. The communication never stopped. He understood the reason for our current environment and embraced it with grace. My child supported me in my personal and professional struggles. My work and his studies were going at a rapid pace. It took us a while to realize that his whole time was being consumed in doing homework and he was getting less and less hours to play and pursue his interests. Coming from a space where I was stuck in a rut and couldn't take to my areas of interests, his routine rankled me. After a while, we decided that he would like to get home schooled rather than continuing with formal education. Now he is studying at his own pace, learning things which he likes, plays when he wants and has his own space to create whatever he wishes. He feels less pressure and even enjoys mathematics as no homework is involved and he doesn't have to prove anything to anyone. Home schooling allows him to put his imagination on paper, follow his cricket, and be comfortable at all times.
After 4 years, things are going quite alright though not really easy. However, the daily struggles and challenges seem transient and scalable. What has changed is my freedom to live and express my existence in a way I have always wanted to. I feel that my identity is valued, I have the utmost freedom to do things I want and expressions which I wanted to give. What pleases me the most is that my son is growing up to be a kind and righteous person.
While I am in control of myself, I have never tried to control the personal freedom of my son. He meets his father often, goes out for a night out with him as well. Although he understands that the decision was taken in the best interests of everyone. Usually kids ask uncomfortable questions in such circumstances as it is not easy for them to live in separated homes but Adi (my son) has taken it quite gracefully. I am thankful to my son, my parents and my friends and feel precious to have their love and support which has helped in being what I am today.
No matter what relationship you are in, your individual identity must be respected and valued. We all should be able to express and follow our dreams, walk with our passions.  Sacrificing everything in the name of children and family is quite alright but there is always a limit. That shouldn't result in internal conflicts which create pressure, guilt and regrets. Mutual happiness and a sense of joy is an important ingredient of life and that is how people should pursue their lives. You got to be able to distinguish between what you are, where you are and what you are doing. That should be your attitude.
"Being a mother is an attitude, not a biological relation." ~ Robert A. Heinlein
This content has been checked & validated by Doctors and Experts of the parentune Expert panel. Our panel consists of Neonatologist, Gynecologist, Peadiatrician, Nutritionist, Child Counselor, Education & Learning Expert, Physiotherapist, Learning disability Expert and Developmental Pead.
Kindly
Login
or
Register
to post a comment.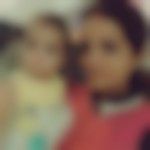 | May 11, 2018
hi.. moved​ by ur blog... I can vry well understand n feel d situation thru which u r going but quite happy for ur decision... stay happy n b blessed both of you.. | May 26, 2017
Great information guys. I found a url for a better prepared childbirth. Must watch!! https://goo.gl/EfTR9Q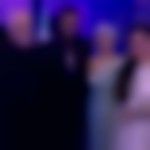 | Jan 16, 2017
Hi Chetna, your life and how you have dealt with the challenges, is extremely inspiring. I am following your facebook postings and feel proud to know you and joy in your progress. God Bless you and Adi your very brave boy.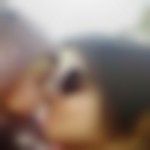 | Jan 16, 2017
How much I admire you.. You know that.. It is so resonating n inspiring.. Continue doing what you r doing. Love you. | Nov 26, 2016
ufnek | Oct 10, 2016
congratulations to u mam... for setting and living the example of a fulfilling life to your son... not just in term. of money but personal space,creative expression and a life on your terms rather than one being forced upon by society or family.. letting your son just be! stepping into uncertainty of single motherhood... in Indian society,where you are judged for evry and anything,it would have taken all the strength fir you.. but you did what u ought to n needed to.. immense respect and best wishes for future.. lots of love to u n ur son:)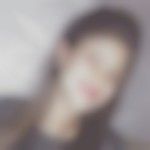 | Oct 10, 2016
You r a strong woman n a wonderful morher i cn say frm ur story. m facing a same issues in my marriage. m married frm 4 years. i have a son who 1. 5yr old now bt m nt strong enough to take ny step though i want to take bt i cannot bcz m nt financially independent n my baby is too small n yes being in a relationship though bt m still a single mother n m highly inspired by ur story | Aug 14, 2016
You are a very strong person from inside and courage. You are a good example for all single mothers . Thanks for sharing | May 24, 2016
Thank you for sharing your story! | Feb 16, 2016
U have done a grt job. It's really takes takes a lot of internal and external struggle to reach where u have reached today. | Feb 02, 2016
Wonderful. ..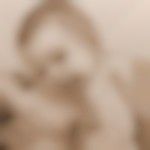 | Jan 30, 2016
Very well written. | Jan 23, 2016
Great job.... u r strong... good exmple of a modern India.... really inspiring.... Thanks for sharing!!! | Jan 23, 2016
Wow!! Very well written Chetana madam!! I feel like standing up and applauding for you read hard and a tight hug to you for all the courage you have had with the go getter attitude and not stoppable nature.. From the time of the Mrs. India grooming sessions,I always wanted to hear your story.. A lady soo friendly,so full of life.. I used to wait everyday for your session.. Your life is so inspirational.. thankyou madam for sharing.. Gotta learn Lott many things.. All the best.. Wish you get best of the best in life.. | Jan 22, 2016
You should be a proud mom to have raised such a sensitive sensible child | Jan 21, 2016
hats off to u dear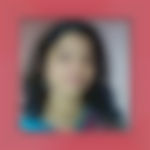 | Jan 18, 2016
Your story is vry inspiring mdm. Keep it up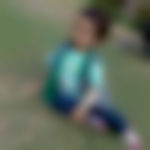 | Jan 18, 2016
Being a working mother, its not easy for me though I have a supportive joint family... I know how tough it gets when babysitter don't come.... and being a single mother and managing home work and kid... hats off to you... really a role model for many moms and and ideal to your kid... Very inspiring .... | Jan 17, 2016
Such an encouraging story... going through tough times myself.. soon to be a single mother.. your story is truly inspiring... thanks for sharing! | Jan 17, 2016
Thank you everyone for this support :) | Jan 17, 2016
I found the article to be very inspiring Ma'am. Thanks for sharing your story. | Jan 17, 2016
This is inspiring Chetna! Thanks for writing this..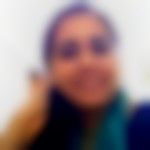 | Jan 16, 2016
Beautifully written and expressed ! Proud of you my friend! | Jan 16, 2016
Wonderful ! Chetnaa. U have inspired me.... Like how ... Great going.. | Jan 16, 2016
Sri Lalitha Gayatri Daliparthi
Beautiful article... Very much inspiring... Rightly said that 'Sacrificing everything in the name of children and family is quite alright but there is always a limit'. Many women feel guilty to continue their interests after having husband and kids thinking that they can't do justice to their family. Little do they realize that they are in turn compromising only to regret later...
+ Start A Blog
Top Parenting Blogs
Top Parenting Talks
Top Parenting question