Food and Nutrition
Must Know Breastfeeding Facts According to Baby's Age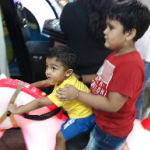 Created by Dr. Pooja Attrey(PT) Updated on Jun 13, 2019 Your tiny newborn will know this feeling before anything else. To fulfill his requirement, nature has worked out a great solution: breastfeeding. Because of its miraculous effects on a child's well being, WHO has advised breastfeeding the baby exclusively for a minimum of six months and going up to two years. Here's what we need to know about breastfeeding and top feed according to baby's age and his nutritional requirements.
Must Know Breastfeeding Facts
The first thing a mom needs to learn is to comfortably sit and cradle the baby in her arms. Some baby's start suckling right away, but with some, you may need to ensure the latching is correct. For this, hold your cradled baby's face near the breast. Ensure the mouth is in level with the nipple and the entire areola is in the mouth. Some mothers don't lactate right away. The doctor may suggest stimulation with baby kept on your breast.
What If Breastfeeding to 0-6 Months Baby?
When it comes to feeding a 6 or below 6 months baby, it is very important for us to know some basic facts. You must read this to know more.
Once a baby learns to latch, make sure to feed him your first milk.
Look out for his hunger cues. He might whine a little or cry out loud. He may try to suck anything and everything that will come close to his mouth. This is a signal that he is hungry.
Newborns need to be fed frequently over very small intervals of time. It might become tiresome for new mothers but for first 2-3 months, feed him whenever he demands as his small tummy can't hold milk for long.
After 3 months, you may start keeping gaps between feeds but make sure to keep it up to 2 hours maximum. Gradually the baby, once fully fed, will start demanding feed after 2-3 hrs.
Ensure you burp him after every feed.
Note: Babies tend to regurgitate milk at times. It is normal. Don't panic. Just don't forget to burp him next time.
What If Breastfeeding to 6-12 Months Baby?
When it comes to feeding to 6 months plus baby, it is very much important for breastfeeding mom to know some these facts. Continue reading...
This is the time when you should introduce first foods to your baby. Start from liquid foods like daal paani to semisolids like daal or banana mashed to solid foods like roti soaked in sabzi.
Gradually introduce these foods and bring the child in habit of 3 proper meals with two snacks in-between schedule.
Hunger cues might be changed by now. Your baby may cry or babble or may just point his finger to what he wants to have – breastfeed or regular food.
Note: Don't start outside milk for up to one year. As you introduce different foods, his stool and urine color may change. Look out for any food allergy symptoms like rashes. If present avoids that food.
Breastfeeding & Working Mother
Being a working mother you must not deprive your baby of your breast milk. With a little help and thought you can manage to feed him with these tips-
You may start expressing your milk with the help of manual or mechanical breast pumps. They are easily available in the market.
For storing expressed milk, special pouches which are multiplayer and secured can be purchased from the market.
Once expressed, breast milk must be refrigerated in these pouches only. If pouches are not available, you may keep in a glass bottle but never in plastic or metal utensil.
Once stored breast milk can be used in the next 6 hours safely.
To warm breast milk, keep the container (steel preferably) in a bowl of a warm water bowl. You may now feed it to the baby by bottle spoon or sipper.
Throw away the leftover milk when a baby is done the feeding.
Note - a.) Stored breast milk settles in layers: the upper watery and the lower a creamy layer. Shake and mix it well before using.
b.) Never ever directly heat breast milk over gas or in the microwave. It destroys all its nutritional value.
c.) Keep in account proper washing and sterilization of breast pump, storage pouches, utensils involved.
Introducing Outside Milk
By 12-18 months, once a baby's started on solid food, he might be introduced to outside milk. Cow's milk can be used now as a baby's iron requirements will be fulfilled from his regular meals now. Kindly
Login
or
Register
to post a comment. | Sep 08, 2019
My baby also 3 month he is premature but i gave formula but i am not satisfied so i started cow milk now he is ok with that milk if possible then u try one time | Jul 22, 2019
Hello my baby is 10 months old and from now dr suggested me to stop breast milk but he is not stopping can anyone tell me how to make him stop and feed formula milk | Jul 18, 2019
hello my baby is 6 month old.... I m giving her 150 ml milk..... but i think it is not sufficient for her... so suggest me how much milk have to give her | Jun 25, 2019
hello my baby is 3 nd a half monts.. bcz of my baby is caesarian so in a starting days am not capable to feed him my breast milk so dr. give him formula milk.. after that m trying to give him breast milk but that not sufficient hor him... now his taking a formula milk till now.. am worried about him bcz his tummy not well.. like a loose motion nd some time vomiting... i give him medicin suggested by his dr. but still m worried. what to do? | Jun 15, 2019
my daughter is 9 m9nth old .she was 3 kg at the time of birth now shez 7 kg .wt i do to increase her w8. i feed er brestmilk .she never like formula milk. | Jun 15, 2019
my daughter is 9 month old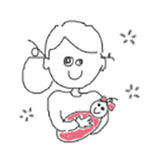 | Jun 15, 2019
hello my baby is 1 month old. sometimes she gets hungry within hlf an hour time or otherwise stays for over 2-3 hours without demanding her next feed. My parent suggests me to give her formula feed when she demands again and again within few time thinking that breast milk is not enough for her hunger. What do you think?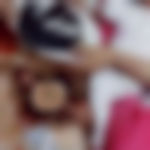 | Jul 19, 2017
hii doctor,my baby who is 2 months old is mostly on ff as ders very low bf. he dont take bf directly so i express n giv it. bt its only one or two tyms in a day. dat too inna very small quantity. n he pee at d gap of 20 min. is it fine ? | Jul 18, 2017
hiiii how many times use feeding bottle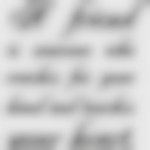 | Jul 15, 2017
My baby is on formula milk or we use cow milk? Is it beneficial for him or not?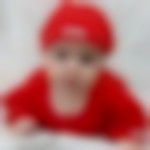 | Jul 12, 2017
Thank you | Jun 03, 2017
Ur welcome dear@Azra:)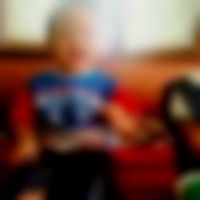 | Jun 03, 2017
thank you so much Dr pooja | Jun 03, 2017
Hi Azra.. I am sorry for this late reply. But as far as ur query goes,straight 7 hrs without feeding the baby can lead to sore n stiff breasts.. It is advised to pump bf for betterment of ur health. Take care!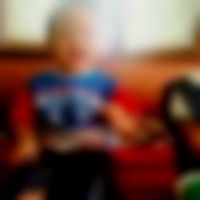 | May 25, 2017
l am a working mother. can I feed my daughter after 7 hours or should I express some milk out thn feed her??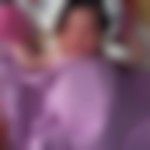 | Apr 26, 2017
Thank You pooja. | Apr 26, 2017
That seems fine... Dont worry about this gap between feeds... Mostly infants keeps changing them.. Hunger is a physiological need for them.. He wont stay hungry if u conclude from. This long gap... He will let u know by being cranky or crying it out at this age.. N if he is not doing any during this gao ..He is fine.. Dobt worry..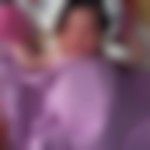 | Apr 25, 2017
Sometimes he is taking one hr or two hrs time. sometimes within half an hour he going two or three times. But per day he is going six to twelve times. | Apr 19, 2017
Hi A. Pravllika... How many times ur Son is urinating.. Gap between two urinations??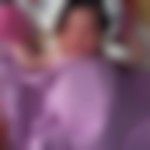 | Apr 19, 2017
My son age is 1. 5month. He is taking 4 to 5 hrs time from one feeding to another feeding. Due to lack breast milk sometimes I am giving formula milk. Is there any problem with this much gap.. | Apr 18, 2017
Ur welcome richa :) glad to be of some help to u:) | Apr 18, 2017
thanks a tonne @pooja | Apr 18, 2017
Hi jitisha... If unavoidable.. U can give cows milk.. N can start iron supplementation along. | Apr 18, 2017
Yes richa.. U can have them easily from market.. And storage also depends on for how long u want to store the milk.. For example ifits been pumped in morning n u wnt to guve it to baby till noon or evning than u can store it as such in the bottle attached ....But say if your working hrs are long n u may need the milk for upto night as well.. Than consider pouches or glass vessels.. Actually here its temp as well as humidity factor.. In many places(foriegn)mothers freeze their once expressed bf n use it fir days to come..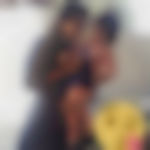 | Apr 18, 2017
hello... my baby is 6 months old.. can't I give her outside milk? not even cow milk? | Apr 18, 2017
are these pouches easily available? i read on breast pump manuals thy say that we can store milk in the feeding bottles civered euth the disc | Apr 18, 2017
No richa,its not advised.. Store bf in storage pouches specialy made for this purpose or glass vessel but never plastic or any metallic vessel. | Apr 18, 2017
Hi phajaton... Combining bf n upperfeed is not a rare practice.. In starting babys digestive system may take a while to get adjusted and could present with colic or constipation or diarrohea.. But with time... It matures abd adjust well ... Along with upperfeed, u continue bf as long as u can.. Tc. | Apr 17, 2017
can we store expressed milk in feeding bottles?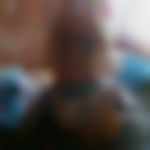 | Apr 16, 2017
I am combining formula and breast milk since my breast milk production is low . Is it OK for the baby? I am giving formula as a whole and let my baby suck breast milk in between. Pls guide me | Apr 16, 2017
Hi sangita.. Its so good that u have worked on her upper food n she is comfortable with daal pani n other things... N as per ur query,yes u can start with cerelec.. But i wd suggest to go for home made instead.. Reason being not to expose ur tiny baby to preservatives of stored or packed food atleast in first year of life!good luck:) | Apr 16, 2017
Hi ishita.. Did u tried expressing BF in giving it to him by bottle??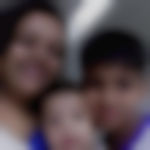 | Apr 16, 2017
my daughter 6month complete shall I give her cerelac . she is comfortable with dalpani , bolied Apple and ragi porridge. | Apr 15, 2017
i m a working womam as i started my job . i give my son cow milk in bottle. so now he left brestfeedinf at all. he is 6 months old. so what shoud i do? | Apr 15, 2017
hi | Apr 15, 2017
Glad that it helped you@ payal n @ AAA NATHAN:):) | Apr 15, 2017
You r welcome @ pooja vikas:) | Apr 15, 2017
Hi shabeena how old is ur baby? | Apr 15, 2017
Hi dipti.. In Most infants diagnosed with gerd,the condition gets resolved by the time baby gets one or one n half years without any treatment. As on ur part,make sure to keep baby upright everytime u feed him for atleast 15 minutes.. N dont forget burp.. During sleeping also... Elevate the head side of babys bed a little.. Also please search in blogs here... There is a wonderful write up on GERD at parentune itself.. That might help u.. Hope this helps.. Take care!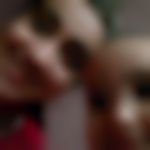 | Apr 15, 2017
my baby started rejecting food items and cow's milk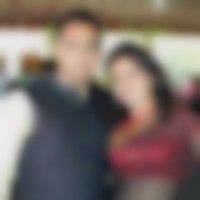 | Apr 15, 2017
Thnku soo much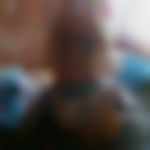 | Apr 14, 2017
Dipika wat is Gerd? Pls let me know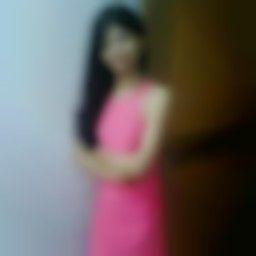 | Apr 14, 2017
my baby is just 5months,but he is never willing for breast feeding. he is also diagnosed of gerd,wht shud i do?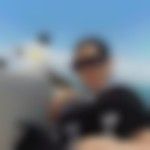 | Apr 14, 2017
very informative thanks for sharing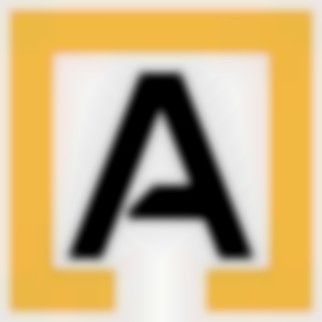 | Apr 14, 2017
Thanks for sharing | Apr 14, 2017
Glad to help@ anonymous Dad! | Apr 14, 2017
Thanx for sharing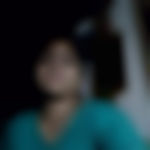 | Dec 16, 2016
Thanx a lot mam | Dec 08, 2016
No Tulika... you must not reuse once defrost milk.. can use it up to 15-20 mins max as per I know.. N u r right... BM is very precious.. so to avoid wastage, I would suggest you to defrost small quantities first.. n then acc to baby's hunger, prepare it again if he needs. | Dec 08, 2016
Hello Jimmy... if u have to use cows milk, do start iron supplementation along... get a iron syrup prescribed from your doctor.. also I would suggest to wait on starting upper other or solid foods as baby's digestive system is yet not mature n he can get frequent colic or other abdominal problems. | Dec 08, 2016
Hi guna shekhar.... u have to keep trying out various veggies n fruits n other eatables to help develop or baby's taste and know his preferences.. thab plan out accordingly... for a six months old daal rice water, Suzi halwa, soaked biscuits in milk, kheer, which do can be some options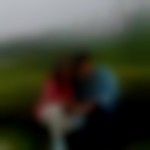 | Dec 07, 2016
Hi really helpful info thru the blog as well as the answers replied by u doc. My query is regarding expressed breast milk, war if the baby doesn't finish the defrosted milk immediately. Can I wait for half an hour n feed her again? BM is very precious, don't feel like discarding it...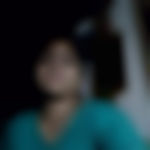 | Dec 06, 2016
Pooja ji my daughter is four months complete nw n she refuses to formula milk n my bf is nt sufficient n she keeps suckin her fingers. Plz suggest if i cn provide her cow's milk two times or three in a day with bf n also should i taste her solids like mashed banana n dipped biscuit in milk fr one tym. her weight at tym of birth was 2. 6kg n nw she is 5. 3kg. is her weight fine according to her age | Dec 03, 2016
Suggest complete food to 6months boy | Oct 25, 2016
hi amreen... u can give loose khichdi... add finely chopped or grinded veggies or pulses if u want but keep water content relatively high.. solid khichdi like what we adults can have,may be little hard for ur baby to digest at 6 months..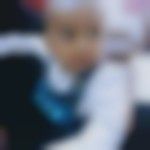 | Oct 25, 2016
hi my baby is 6 month can I give her solid kichidi like now I m givin her ragi porridge n soji gangi. pls suggest me | Oct 23, 2016
thank you atiya ...happy that it helped you :)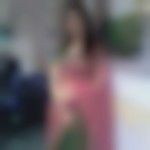 | Oct 22, 2016
So useful. I just love this blog and the early replies for all the questions asked. | Oct 18, 2016
so glad that u found the blog useful sneha... :) | Oct 15, 2016
Great piece of information.... thanks a lot | Sep 22, 2016
yes suparva.. home made is surely safe to give :) | Sep 22, 2016
oh that's gr8 that he enjoyed his first trip:):) n yes.. jaggery is one of safe options to use..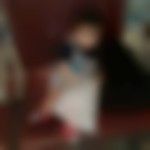 | Sep 21, 2016
what is natural sugar... is it jaggery..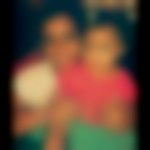 | Sep 21, 2016
Hello dr. Thnx for reply. I dont give her oats upma prepared at home with patanjali oats. I dont use the ready mix one. So is it ok??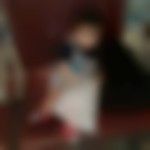 | Sep 21, 2016
thanks .... n my journey went very good... only on landing time he cried ... other time he was enjoying his first trip... | Sep 21, 2016
how did ur journey went with ur baby Brototi?? | Sep 21, 2016
there is actually no standard time for chapati.. differs from baby to baby.. once ur kid is well accustomed with semisolids than u can give him chapati sabzi.. usually babies develop whole grain digesting capabilities well by n around one year of age.. till then u can offer him quarter of chapati soaked in daal pani or daal gravy. home made biscuits.. (soaked in bf or upper feed) preferably made with natural sugar can be used as initial food also. please don't use packed biscuits available in market.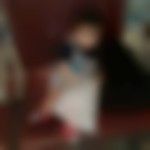 | Sep 21, 2016
thanks a lot.... n from which month should i introduce him chapati n biscuits... n which biscuits | Sep 21, 2016
hi suparva ..it's ok as far as daal n boiled fruits are concerned.. please avoid using packed oats or any other ready to eat food till the baby turns at least an year old. the preservatives might go hard on her system. preffer giving home made food.. good luck! | Sep 21, 2016
no Brototi... I wouldn't advice pressurizing baby fir any upper feed.. he may develop strong unlikings for it... even for future.. just keep trying n offering him upper milk.. be consistent.. who knows he may start liking it n accepting it slowly. or as some mothers around me tried... u don't offer him bf for whole day... n whenever he asks offer bottle feed.. he may avoid it for a day or two but eventually will take it.. I personally don't like this cry it out or raging his hunger issue.. but finally.. it's ur call.. do what u feel right.. good luck!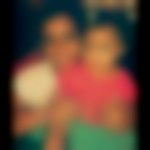 | Sep 21, 2016
Hello, my baby is 9 Months old. She likes to eat oats, dal and papaya(boiled). Please suggest if these are ok for her hello.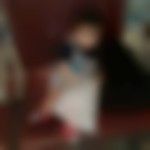 | Sep 21, 2016
hallo ... my son is 7 months + n his weight is 8. 40... he don't take formula milk... should i pressurized him to take formula milk instead of breastfeeding..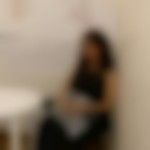 | Sep 21, 2016
Thanks | Sep 18, 2016
hi Hanitha.. babies do have these phases after some times when they refuse to take a certain food or anything at all.. n this may continue for a couple of days.. as you told.. yes fever or pain, irritation due to teething could be a reason.. but kids may go on hunger strike for no reason at all also. so don't worry.. on days like this,if she is having her milk happily let her!. just try one or two things.. like don't stop offering her diff food.. you eat in front of her happily and with full excitement ...don't push her. catch her interest with playful or diff utensil like bright bowls spoons. n she may ask for a bite herself!good luck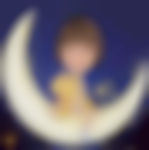 | Sep 18, 2016
Hi... Why is it that sometimes a baby just doesnt want any solid food through out the day? My 1 yr old sometimes just doesn't eat any food through out the day and just takes in milk. This happened 10days back when she was coming up with fever. So we thought that was the reason and gave time for it to settle and was happy her appetite came back once she was better until yesterday, she stopped taking solids again. I did try different variations in her food, like cereal, pancakes, fruits only, rice in with rasam and rice with dal. Nothing goes in. She just spits it out. Every bite. I'm worried for her. Her reduction in food intake has all started when she started to Teeth( in 12th month). Could this be the main reason for on-off appetite?? Also there hasn't been much weight gain in her since 3 months too. So, I'm confused. She's again active though. What do I do? I give her regular milk , 7-8 oz per feed and she definitely has 3 feeds per day for sure. Kindly help me out. Thanks! | Sep 09, 2016
expressed milk is safe upto 6 hrs at normal room temp.. for formula,u can keep boiled water in a bottle n take electric or batterized kettle along ...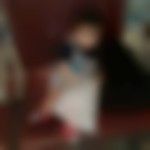 | Sep 09, 2016
how long should i keep expressed breast milk in feeding bottle while traveling... n formula milk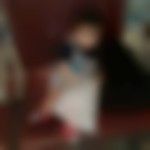 | Sep 07, 2016
thanks a lot | Sep 07, 2016
@ Brototi.. take those things that u have already started for him.. don't experiment with new food during travelling.. 14 hrs journey,he wd be needing at least two to three time food other than BF... from my experience, at seven months,my son could had mashed banana,pulpy oranges,yoghurt n home made cookies(natural sugar) soaked in bf.. I used to carry them.. there's one more super food I recently came across.. u can make thin paste of overnight soaked almonds. maje sure there are no granules.. not even tiniest one... just smoothly consistent thin paste.. n mix it with bf n give to the baby.. will be very nutritious for him.. introduce this to him.. if he likes it... u can take this too in travelling.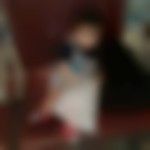 | Sep 06, 2016
Dr... next week I am traveling for 14 hrs with my seven months old son by flight n then by train... can u pls suggest me what types of food should i carry .. as he don't take formula feed | Sep 06, 2016
that's good Brototi that u have started him on solids... n don't worry if he doesn't take upper feed... -continue BF as long as u wish... my son also never liked cow's or formula milk.. wen I stopped bf at 1. 4 years,i usually gavee him. milk in form of shakes.. n he accepted that.. so don't worry.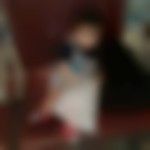 | Sep 06, 2016
thanks a lot for the information.... my son is 7 months old n he don't like formula milk n he don't prefer bottle feeding also... I have introduce solid food n he is doing breastfeeding well... | Sep 06, 2016
ty so much Dr Pooja, ll surely try one of the method | Sep 06, 2016
glad that you liked the blog priya... after six months,u may start liquid diet like daal pani,rice pani,palak pani,or soups plus continue BF or formula feed.. proceed to semiliquid diet like mashed banana or boiled veggies n than solids like daal chawal or idli or dosa. | Sep 06, 2016
sandhya for infants breastfeed should be no1 choice then it's powdered infant milk n than others like cow's or diluted buffaloes or goat's. BF is healthiest n lightest to digest of all... yes nothing can equate mothers milk in nutritional value but now available infant powder milks are almost though not exactly the same composition as BF.. other milks like tonned packed of Buffalo or cow.... nutritional value is very high but fat content of Buffalo milk make it hard on baby's digestive system... giving him more colic pains or upset stomach... cow's milk is light to digest but is deficient in iron so may make baby anaemic.. n ys your doctor is right... formula fed babies gain more weight while breastfed babies tend to gain more height if compared ...acc to various researches.. but that doesn't mean formula fed babies are over the top obese or hafety... they mostly get within normal weight limit. when they grow up n formula is stopped n regular milk is used. yes they gain little more weight than their same age group breastfed babies.. so decide accordingly.. also if u are not comfortable with upper feed dear,you can try various methods to increase ur BF supply.. some or other thing can surely work for you. | Sep 06, 2016
ty so much fo d reply Dr. but my doctor said me that you shouldn't use powderd milk Becos due to that yo baby ll become heafty but not healthy. so I an confused Wat to. do | Sep 06, 2016
lovely n usefull information. what to feed after 6 months. | Sep 06, 2016
you may try infant formula feed sandhya.. age wise packs are available in market of various brands like Nestle.. nan pro | Sep 05, 2016
if mothers milk is not sufficient for d baby, then can we feed her with packet milk
+ Start A Blog
Top Food and Nutrition Blogs
Top Food and Nutrition Talks
Top Food and Nutrition question