Food and Nutrition
Is Bottle Feeds The Right Choice for Babies ? Created by Puja Sharma Vasisht Updated on Jun 15, 2017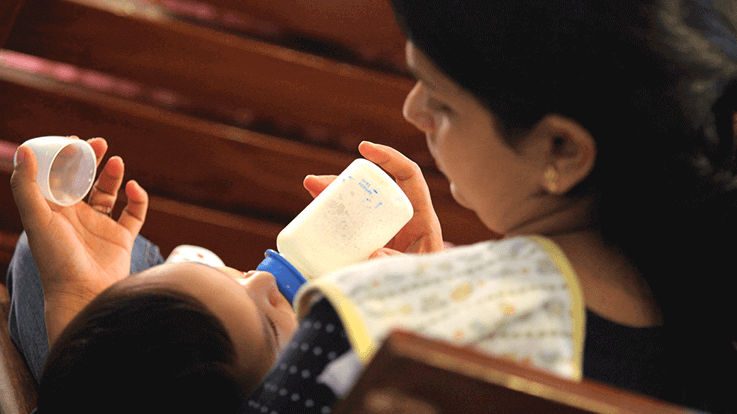 Milk is an established basic food, especially for children. This is because it contains all nutrients in a nearly balanced proportion to meet the demand for human nutrition. It is rich in high-quality protein, calcium, phosphorus, riboflavin, and other B-vitamins. The ratio in which calcium and phosphorus are present in milk is well utilizable by the body. Milk also contains fat-soluble vitamins like A and E. Milk contains trace elements like copper, zinc, iodine, etc. and many other nutrients.  Milk proteins are of the highest quality and comparable to meat proteins in nutritional efficiency. The fats, proteins, sugars present in the milk are easily digestible.
All these factors make milk one of the most economically nutritious food available to humans, especially children. Milk is, therefore, an integral part of a child's diet not only when the child depends on milk as the only source to meet the nutritional needs but much later also when the child starts eating all other solid foods available to him.
However, for an infant, a mother's milk or breastmilk has been tailor-made by nature to meet the necessary health requirements. It is a well-documented fact that infants grow well on exclusive breastfeeding for the first six months. It not only provides all the nutrients but also antibodies that are required by the infant's developing body and digestive system. It is a food that is most easily digestible, easily absorbed and utilized by the infant's body. In fact, the composition of breastmilk continually changes to meet the growing baby's needs.
What If Top Feeding The Infant Along with Breastmilk
At times a mother may consider top feeding an infant. Only if the mother is unable to lactate sufficiently, which in turn is affecting the child's growth, then top feeding or mixed feeding is advised by the pediatrician. Following are the factors to keep in mind if you are top feeding the infant along with breastmilk –
A combination of mother's milk and any other milk dilutes the overall beneficial effects of exclusive breastfeeding. Breast milk is nutritionally superior to any other milk, liquid or solid foods.
When you give your child top feed, the intake of breast milk is reduced, which in turn decreases the mother's supply of milk.
Also, feeding young infants with top feeds, liquids, and solid foods increase their exposure to pathogens, putting them at greater risk of contracting diarrheal diseases.
Top Infant Milk Feeding Options 
In case a breastfeeding mother is unable to lactate sufficiently or unable to lactate at all, there are other options of milk which can be fed to the infant. These are -
Formula Milk
Formula milk is easily available in the market. There are various brands that prepare these formula milk from animal milk. It is then modified to closely match the nutrient content of the breast milk. These are iron-fortified, as animal milk lacks iron, from which the formula milk is prepared.
Fresh Animal Milk
Animal milk of goat, buffalo, etc can be used for infant feeding. The fat content of buffalo milk may be too high and the infant may take some time to digest it. In that case, the milk could be diluted in the ratio of 3 parts milk with 1 part boiled water. If starting with animal milk, then iron and vitamin C supplements are to be given on the advice of the pediatrician, as animal milk lacks in these two nutrients.
Packaged Milk
Pasteurized milk is also animal milk, but since it has been pasteurized, you are sure of the hygiene. Again if you consider giving this to your child, then supplements of iron and vitamin C are important on the advice of a pediatrician.
What Is Recommended: The World Health Organization (WHO) recommends that infants be exclusively breastfed for the first six months, followed by breastfeeding along with complementary foods for up to two years of age. In its true definition, an infant is considered to be exclusively breastfed when the infant receives only breast milk without mixing it with water, other liquids, herbal preparations or food in the first six months of life, with the exception of vitamins, mineral supplements or medicines.
This content has been checked & validated by Doctors and Experts of the parentune Expert panel. Our panel consists of Neonatologist, Gynecologist, Peadiatrician, Nutritionist, Child Counselor, Education & Learning Expert, Physiotherapist, Learning disability Expert and Developmental Pead.
Kindly
Login
or
Register
to post a comment. | Dec 13, 2019
M1✌ | Dec 12, 2019
My baby is 2 month 15 days old... Amd usko 2 br cold ho chuka h 2 br antibiotics b di hn abi again usko breathing problem horhi h and chast block what can i do ?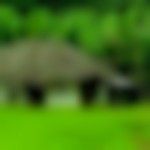 | Oct 17, 2018
my 1 month baby boy soaring heavy ?,pls suggest what to do?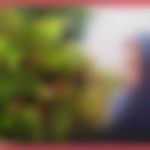 | Aug 26, 2017
hi Neha! please don't give litchi to your baby he is too young ....not even till two years .......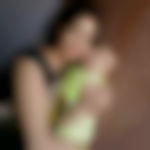 | Aug 22, 2017
mera baby 6 month ka ho gaya hai to mai use kya kya khilana shuru karu | Aug 21, 2017
nothing is equivalent to a Mother's milk. thanks for the info. I pump my breastmilk on every 3 hour interval n bottle-feed my 2 Months 1 week old son as he can't latch.. will that affect my milk supply gradually ?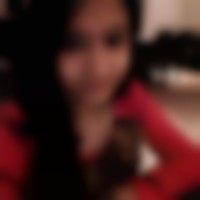 | Jun 15, 2017
can i give litchi to my baby.. he is 6months old now | Jun 15, 2017
very useful information! Thanks for sharing ! | May 24, 2017
My baby is 4 months old when I give her cow milk she had a loose motions... What to do now???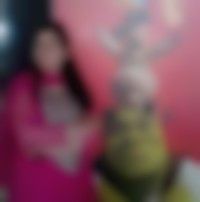 | Apr 03, 2017
but how to give cow milk to baby ...my baby refused to take cow milk.... | Mar 29, 2017
I also had thrice a day Satavarex powder for first three months.. it worked well.. | Mar 29, 2017
which product can give formula milk or which packged milk can give? pls tell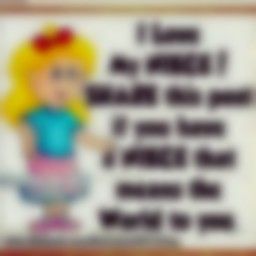 | Mar 29, 2017
dear priyanka try water soaked overnight in fenugreek seeds ( methi Dana) ,it's really beneficial to increase milk output because starting formula feed decreases milk output | Mar 29, 2017
there is a powder named ' shatawari' which helps a lot in lactation ... my baby is 2 months n I consume it on regular basis.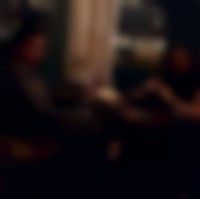 | Mar 29, 2017
yes | Mar 29, 2017
both... night time breast milk remaining day time bottle feed from 5th month onwords... | Mar 29, 2017
no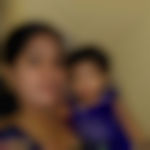 | Mar 26, 2017
Hi priyanka just take ayurvedic tablet named lactare 3times per day morning noon and night it is lactation enhancer tablet which will help in milk secretion it benefits me I am using that as I have 2 months baby...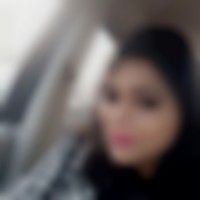 | Mar 25, 2017
my baby is 22 days and I have issues with lactation. thus giving formula twice or sometimes thrice a day plus my milk whatsoever comes. I am having jeera, lactonic granules etc for milk but it is not helping too much. I can express 50 ml only after 15 minutes of pumping. any suggestions to improve are welcome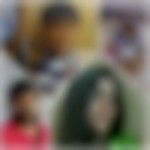 | Mar 19, 2017
my baby is 8 months old try to feed with bottle but he his not taking it plz help me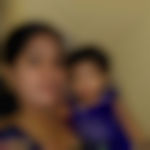 | Mar 19, 2017
first month of baby birth v will have sufficient milk and baby will get satisfied but milk issue will start from second month oly.. my baby is one month 22. days old first month I did not had any problem but from second month her demand will increase v need to adjust with formula feed..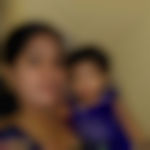 | Mar 19, 2017
it's is impossible to give breast milk alone.. at least one time per day we need to give formula milk.. current food does not have much strength and women body is also becoming weak after delivery.. I normally give minimum once may be sometimes rarely twice formula feed but breast milk oly giving more.. even formula feed is to adjust sometimes baby won't get satisfied she cries she need little more milk so little v can mix formula feed and give nothing is wrong.. if milk becomes low and baby cries there is no other option other than dis.. | Mar 18, 2017
hiii my son is six month old. he does not tk bottle milk he is on breastfeeded suggest how can i give bottle milk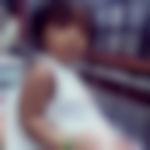 | Mar 17, 2017
cAn I give both breastfeeding and formula milk? she s 1 month old... if I gave both means its helpful for put a weight?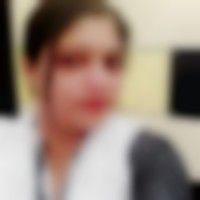 | Mar 17, 2017
I am 5 mts old girl mom and I also use top milk along with breast milk. please let me suggest it is okay or not...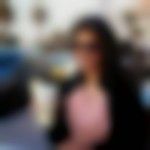 | Mar 17, 2017
My milk supply is low and my baby has been unable to latch on and refuses to feed as he is not getting enough milk and likes the bottle better. I'm giving him NAN Pro1. Can I take any medicine with which my milk supply will increase ?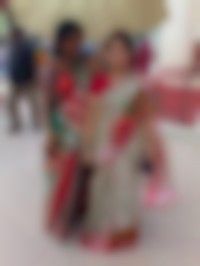 | Mar 17, 2017
my baby is 3month old. supply of breast milk is very low. so depend on formula milk. is it OK? want to know | Mar 14, 2017
I am also mother of 2 month old. . I has a pain induced normal delivery, so couldn't lactate foe a few days.. my baby is used to top feed .. now I am giving combination of both.. is it okay?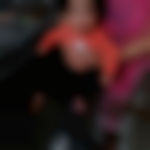 | Mar 03, 2017
I am a mother of 17 day baby girl... nd I combine breastfeed and topfeed for past 15 days. sometimes I think breastfeed didn't feed her properly so I have to give topfeed (Nanpro 1) which makes her satisfied.. Is it OK?? please comment. | Mar 03, 2017
hi shradha! I'm also sailing in the same boat.... please anyone suggest what we should do....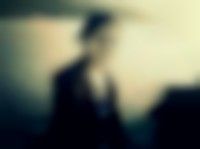 | Mar 03, 2017
my baby is now 4mnths. is it right time to give her water ....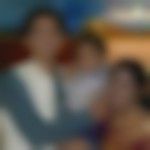 | Feb 26, 2017
my son is now 11 month old,as I am working women l breast feed my baby in the morning before going to office and I extract little amount of breast n he will drink it later. but now my breast milk is reduced n he won't like external food, can I give him formula milk as a supplement when he doesn't like his solid food. is it OK for my baby and no harm to be my baby's health??? please suggest. I am waiting for suggestions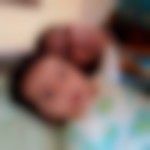 | Feb 25, 2017
My baby is 5 months old.. I am giving him top feed along with breast milk. I had a second stage C-sec. So was not able to breast feed. Hence, formula milk was given to him. Gradually my health improved, resulting in more breastfeeding to my child. Now I give him top feed only before sleep in afternoon and at night, so he could sleep uninterrupted for few hours. Rest of the time he happily take breast milk.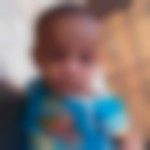 | Feb 22, 2017
thanks for all information , it's will be helpful my 6 months baby,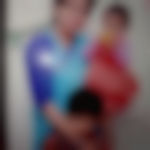 | Jan 25, 2017
it's very good information, my baby is 4. 5 month old i start to give her milk with breastfeeding | Jan 24, 2017
my baby is 7 mth old she is on complimentary feeds n breastfeed but not taking any othr (no animal no formula milk) pediatrician adviced me not to worry till 1yr as m lactating sufficiently n on leave for 1yr . | Jan 24, 2017
My baby is 5. 5 mnths old now from the day 1 he is having top feed along with breastfeed because of low breast milk... I tried to turn him completely into having breast milk and for this I took medicine n home made products also but my milk was not increased though it reduced day by day... I want to give him breast feed now also... Is there any remedy from which he can turn completely into breast feed and my milk also generates as it is nill almost.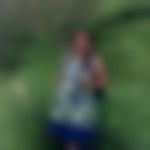 | Dec 25, 2016
My baby is 11 days old.. I give him breastfeed but this is not enough for him.. and he is always crying.. so I give him formula milk.. is this ok to give him combined milk.. | Dec 17, 2016
hey .... mera baby milk ni pita ... botel main kya krun btaye | Nov 29, 2016
nice information | Nov 29, 2016
my baby is 1 month old..... from starting my milk was so less so I too give formula feed.......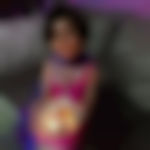 | Nov 04, 2016
I am working mother of four month old baby currently on mat leaves. I give him expressed breast milk via bottle once in 3-4 days so that he gets into a habit of bottle feed once i join my office after 6 mnths , is there anything wrong in this practise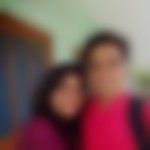 | Nov 04, 2016
mother of 4 mmts old twin boys. i combine top feed with breastmilk. | Nov 03, 2016
yes purva that's fine. my baby is3 months old and I m giving her formula milk first 2. 5 months and now I have started cow milk. because sometimes she is not satisfied with breastfeed. if she's hungry she don't sleep. I have concerned 3 Dr. they told if she needs more milk then you should give formula either 2-3 time or more than it don't hesitate in that . main thing child should satisfied hunger. after than my child's wait has increased.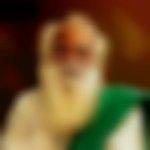 | Nov 03, 2016
after 1 month I strtd to feed breast milk.... before tat she was in formula.... it's hard to change but it is possible 100 pertge. .. it will take a week to change to be. ....so u please try..... | Nov 02, 2016
Hi naishitha..... dont loose hope. Keep trying giving your breast feed to the baby... if you wont try ....your milk will start absorbing or drying... try breast pumps to excrete milk and give that milk to the baby. Also try direct. Always keep your baby with you. He will feel you and ur oader. Keep on trying.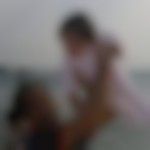 | Nov 02, 2016
My baby is 1 month old, and i m giving him breastfeed. But he is not sleeping properly that is y 2 times in a day i give formula milk. Is this okay or should i stop formal milk. | Nov 02, 2016
my baby is 8days old.... lactation started on 2nd day but as i was in icu i was unable to feed my baby aftr dat he got habituvated to powder milk nd nt having my milk.... slowly my milk is getting absorb... what should i do.... i hv plenty of milk | Nov 01, 2016
Hi My baby is 11 months still she is not ready for breast feeding even when still i have milk what we haveto do for this | Oct 31, 2016
@ puja- u should try to give rab made with wheat flour and sugar& milk & ghee. through this child will have milk also and it's very nutritious. but make sure you to use v. less amount of flour. Many mothers are using different flour like mix grains flours, nagli, wheat. if you don't know to make inform me I will tell you recipes. at my house most of children are having this. even feeding mothers also. | Oct 31, 2016
yeah my daughter is 3 months old. I m giving her cow milk from last 20 days twice in a day in bottles. specially at night when she is not satisfied with bf. but using such powder like vayvading name to add in milk & boil then give so she can digest. I think it's batter then formula milk.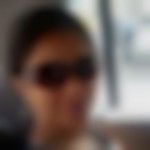 | Oct 27, 2016
powder milk or animal milk.. pl suggest which is better...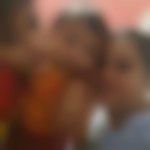 | Oct 26, 2016
My baby is 7month n he did not take bottle feed,he takes breastfeed n also vety fussy to eat dal n khichdi,kindly help what to do? | Oct 26, 2016
Hi my baby boy is 2 months old he is not satisfied wid breastmilk.. He feel lyk hungry and in that case I hav to give top feeding ?? Is it right if we give it together . | Aug 15, 2016
my daughter is 3 weeks, am nt able to breastfeed her bcoz my milk is nt sufficient n she is 2290 gms. what should I do ? should I give topfeeding or animal milk ? | Aug 10, 2016
Hi.. My son is 8 weeks.. Mother milk is not sufficient. So per day iam giving him buffalo milk 3 or 2 times... Is it fine?. Or need to change to some powder milk.. if yes need to change powder milk.. then which i need to use? | Aug 07, 2016
vibha-pls read pooja's blog on this. also - pls explore in the ask expert section where pooja's given details on nutrition for 6-12 months. | Aug 07, 2016
ok... any measurements or quantify | Aug 07, 2016
vibha - you could include complimentary feed for your child along with your feed. | Aug 07, 2016
hi... I mean to ask since he is 11 months old.. should I not include external milk along with bf in his diet? if no then at what age should we include external milk | Aug 07, 2016
mayur- kudos to you for not giving up on getting your child your feed. even if he is not bfeastfeeding, he's getting the goodness of his mother's feed, which is great. | Aug 07, 2016
hey vibha! yes you should. the longer your child is on your feed the better. | Aug 07, 2016
my baby is 11 month and since his birth he refused breastfeeding. we tried very hard to get him breast feed but he just couldn't since than we express the breast milk and feed him thru bottle. | Aug 05, 2016
My child is 11 months old... Should i try only bf for max benefit? Or is the article appli cable for smaller than 6 months old kids? | Aug 05, 2016
My child is 11 months old... Should i try only bf for max benefit? Or is the article appli cable for smaller than 6 months old kids? | Jul 18, 2016
information is too good.... my baby is 2 months old but he is consuming breastfeeding.... | Jun 25, 2016
Good information | Jun 21, 2016
There is a difference between how a baby gets milk from a bottle and how a baby gets milk out of the breast. Giving bottles or pacifiers to an infant/breastfeeding babies often leads to nipple confusion. When you combine bottle feeding and breast feeding, the baby tries to use the bottle-feeding technique on the breast. This leads to the baby having difficulty latching-on and sucking the breast. Nipple confusion can even lead to baby refusing the breast. As a solution, choose a bottle & nipple designed like a mom's breast (naturally shaped designs). There are bottles specifically designed to mimic a mother's breast. | Jun 17, 2016
When storing breast milk ensure that the container used is properly sterilised, capped and BPA free. Also, Sterilise everything which the milk will touch, including the storage container and all the breast pump parts (if you are using it) beforehand itself. Boiling doesn't kill all bacteria, so use a steam steriliser instead. Read this blog on HOW TO SAFLEY STORE BREASTMILK here - https://www.parentune.com/parent-blog/how-to-safely-store-breast-milk-for-your-baby/772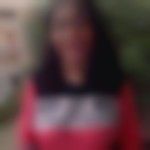 | Jun 16, 2016
@Rupa, Hi, store it only for few hours in fridge. It can be kept in a glass container. Take care that the temperature of the fridge has been maintained during those hours,i. e. , no power cuts or fluctuations, lest the milk gets spoiled.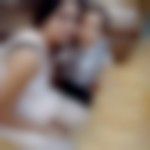 | Jun 15, 2016
Good One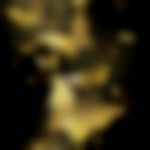 | Jun 10, 2016
Hi there, if I breast pump the milk.. how many hours that milk can be stored and give. and how to keep it and where for the safety | Jun 08, 2016
Sometimes infants refuse to take top feed after six months who are only on breast feed. So the habbit of top feed once a day is fine for the habbit. | Jun 08, 2016
Hi Rupa, you can opt for a comfortable breast pump to express milk and store it for your baby. The person taking care of your baby during the day can easily feed your milk to the baby. Here is a blog that is a step by step easy guide on how to do that - https://www.parentune.com/parent-blog/breastfeedingwhat-you-need-to-know/763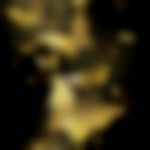 | Jun 08, 2016
Hi, as on today my baby is 1 month 8 days now and from next month onwards I have to go to office because of that my baby have to formula fed during day time; is it ok to mix up like this. And now for practising once a week I am trying to bottle fed. kindly suggest. | Jun 04, 2016
@ Deepa Challa - Emotions are the key to milk production - Positive emotions increase milk production. You may keep your baby's photo in front of you while expressing. Read this blog here to know more about breastfeeding, I love this blog - https://www.parentune.com/parent-blog/breastfeedingwhat-you-need-to-know/763 | Jun 04, 2016
I think it is fine to give cow's milk. I know lot of mothers who do that. | Jun 04, 2016
Due to reduce in breastmilk .I give cow milk to my 3 month old baby | Jun 02, 2016
Hi mommy's, I am able to breast feed my baby (4 months old)day time and feel my breast is heavy but in evening times feel that I produce low milk and my baby is fuzzy and that time I feed her formula. Could you please suggest how to Increase breast milk during evenings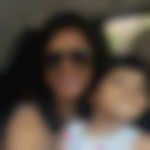 | Jun 02, 2016
Hi Varsha, yes we can formula feed child if not able to breast feed as i know my few friends never breast feed and child was on complete formula feed. | Jun 02, 2016
It is a known fact that breastmilk is good for babies - but what about mothers who cannot produce that much milk? This is a less informative blog. More of a wiki read! | Jun 02, 2016
It is a known fact that breastmilk is good for babies - but what about mothers who cannot produce that much milk? This is a less informative blog. More of a wiki read! | Jun 02, 2016
Proud mother of a 1. 9 year old daughter exclusively breastfeeding and solids.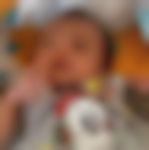 | Jun 01, 2016
Hi. My baby is 1 month old. due to less milk supply I had to switch over to combination feeding. Does dis hav any adverse effect on baby's growth?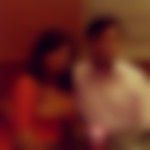 | Jun 01, 2016
Hey, I was unable to breastfeed my child. Tried a lot for the first 2 months by taking a lot of medications and home therapies but the milk supply wasn't there to support my baby. He was majorly on nan pro only. What precautions do I take now? He is 8. 5 months now. | Jun 01, 2016
Thanks, good information
+ Start A Blog
Top Food and Nutrition Blogs
Top Food and Nutrition Talks
Top Food and Nutrition question