Parenting
6 Tips To Beat Parenting Stress!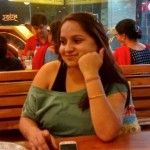 Created by Richa Priyadarshini Updated on Oct 18, 2019 When you're expecting your baby, a common comment from anyone you meet will be that a baby will completely turn your world upside down. You might have been incredulous at the time, but once your newborn arrives, you realize that it isn't far from the truth. A newborn brings in happiness and excitement for the parents and family. Let's say it also has some worries and stress associated. Your daily routine changes drastically, and everything involves this tiny being, So, how do you adjust and adapt? Read on to find out how you can deal with the change and the stress associated with it.
How Will My Life Change With A Newborn?
The emotions and experiences that come with becoming a parent can be overwhelming. Here are some practical ways in which your life changes-
Routine: If you're a stickler for routine and the predictable, be prepared for that to be turned upside down. Babies are unpredictable, and planning is done around their schedule
Anxiety and stress: You find that you're constantly stressed about things that need doing for the baby. You're also constantly worried about her safety
Marriage: It is natural for your relationship with your partner to change when a baby arrives. With the baby needing all the care and attention, you may find that you have barely a minute to make conversation with your partner
Relationship with friends and family: You might find that your relationship with your parents, changes now that you're a parent, and you might experience new-found respect for the bond. With the daily challenges of new parenting, it's possible that you don't have the time and mind space to keep in touch with friends and family
How Do I Deal With Parenting Stress?
While your life will never be the same, and on some days you feel like the stress is too much, here are some tips to help you beat it:
Self-Care: It is common for new parents to neglect themselves. A little care will go a long way in helping you feel better-

Have a healthy diet,and drink plenty of water through the day to stay hydrated
Reduce the consumption of caffeine
Nap when your baby naps. It's easier said than done, and most of us want to finish chores when the baby sleeps. But try and get at least a half an hour's power nap. This will help you regain the energy you need to take care of your baby and yourself through the day

Establish hygiene rules: With the arrival of your new born, it's quite natural that friends and relatives would visit you frequently. And it is also natural for you, as a parent, to stress about hygiene and the baby's wellbeing. Prepare visitors for a limited interaction time with baby. Make sure that visitors have sanitized their hands before holding the baby. If you have a nanny for baby care, insist on proper hygiene at all times
Travel care: Are you planning to travel with your baby? Budget enough time for packing the supplies for your baby such as diapers, food, clothes, necessary medicines, bottle sterilizer, her toys and more. Planning ahead will help minimize stress during travel. Also, please find a more detailed account on these here
A break from daily routine: Plan your day's routine ahead so that you have some leeway

Store used clothes in a laundry bag and wash on a pre-scheduled day as per your routine. Try to wash them every 3-4 days instead of washing daily
Cook simple meals with a few fresh ingredients. You can cut and freeze vegetables. If you wish, you can freeze batches of meals, too

Take a refreshing walk: If you find yourself getting frustrated with the unforgivingly hectic routine, take a walk outside with your baby if the weather permits it. In case of bad weather, you can take a stroll indoors with your baby in a stroller and with some music playing
Prioritize your marriage: It is easy to let your marriage take a backseat, what with the little one needing you always. However, don't let your partner feel like you've forgotten your marriage. It takes conscious effort from both people to keep the relationship going.

Parenting is hugely challenging. And there are days when you feel like you just don't have your best game. That's when you need to take a deep breath and take a step back and do something for yourself. This won't just recharge your batteries, but will also make parenting enjoyable.

What do you do to beat parenting stress? Tell us in the comments section!

If you can arrange baby care, step out for a Friday night dinner date to rekindle the love and friendship. Even if you can't, have a nice evening at home when your baby naps
Surprise your partner with little gestures like notes in the lunch bag, or sweet texts during the day
Communicate constantly. Not talking about what both of you are going through, puts a huge stress on the relationship
Nurture other relationships:Although your baby needs all your love and attention, you need to take care of your other relationships too-

If you have an elder sibling, create some time when it's just you and her. This could be when the baby sleeps or when someone else is taking care of the baby
Make some time for your close friends. Even when it's a challenge to beat the traffic and meet, pick up the phone and chat away like old times.

Learn the art of asking for help: If you are in a joint family, this is the time to seek help from family members. If they can take care of your baby for a few hours, it can ease off your stress. You can plan a movie or can have a date with your partner. Or you can take that much needed nap. So, it's time to learn the art of seeking help from family members
Kindly
Login
or
Register
to post a comment.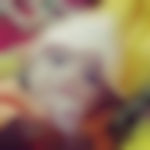 | Oct 19, 2019
Ma postpartum depression me hn main kya krn | Oct 05, 2017
self care plays the most important role accoding to me to beat the stress post delivery. thanks for the blog.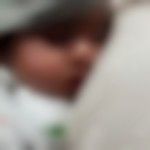 | Jun 09, 2017
good suggestion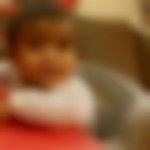 | May 09, 2017
as the summer has come by angel 10onths old has stopped having food . her quantity has reduced... please. help me suggest as what to do to have her food.. she is on breast feed ...please help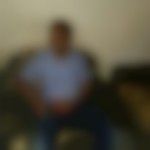 | May 04, 2017
thanks | Feb 20, 2017
0tvvbgjhlŕ§d p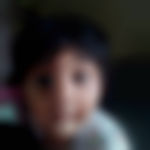 | Feb 18, 2017
Tnqq | Jan 27, 2017
very nice suggestion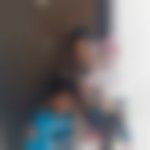 | Jan 21, 2017
Nice suggestion thank u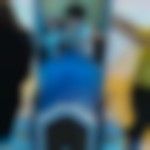 | Jan 20, 2017
very good advice thank you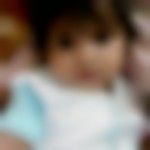 | Jan 20, 2017
thank you very timely advice for me as i was in the stressful situation your suggestion gives me new hope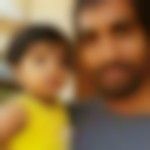 | Jan 20, 2017
thanks and very useful | Jan 20, 2017
Neyali Bhattacharjee Baitha
thnx for heartily advice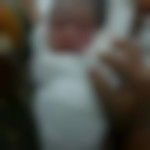 | Jan 20, 2017
good suggestions for new parents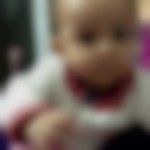 | Jan 20, 2017
Gud one... thx fr sharing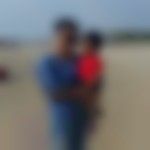 | Jan 20, 2017
Very well written.....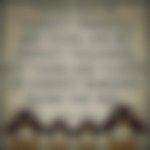 | Jan 20, 2017
very nice article.. in joint family ... to ask help big prob.. if so taken care of baby .. not plan a movie or date.. but hve to finish d house wrk .. n sleep wen baby sleeps.. not happening one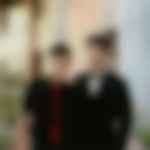 | Jan 19, 2017
Good read. Thank you.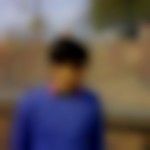 | Jan 19, 2017
Very Useful .. thanks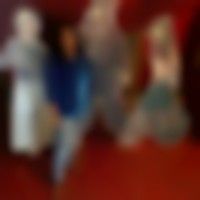 | Jan 18, 2017
Useful blog... Good job
+ Start A Blog
Top Parenting Blogs
Top Parenting Talks
Top Parenting question