Parenting
Experts Answers to 8 Breastfeeding Questions for New Mothers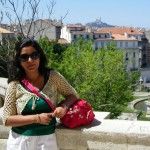 Created by Ankita A Talwar Updated on May 07, 2019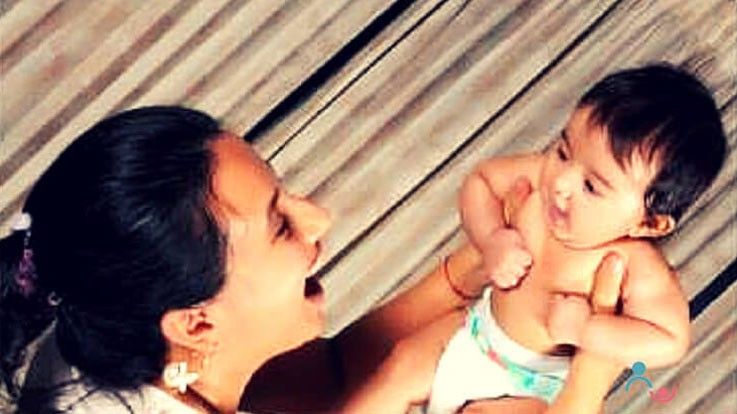 When it comes to breastfeeding, most mothers are aware of its benefits, but there are some common questions that keep nagging us. Is my body generating enough breast milk to satisfy my little one? My child can't latch on, is there something wrong that I am doing? When should I start breastfeeding? We rounded up some common questions and had an expert answer them.
 
FAQs on Breastfeeding- Expert Inputs
Dr. Neha Joshi, Consultant, Paediatrician answered some important questions asked by fellow proparents. Read on 
Q1.) After the delivery, what is the right time to start my baby on breastfeeding?
Answers: Ideally, one hour after the delivery, a mother can start feeding her child. In case, she has had a caesarean and is unable to feed within an hour, then she should start as soon as possible. She can always insist and consult on this with the staff attending her at the hospital.
 
Q2.) What is the ideal time span to breastfeed?
Answers: A mother can breastfeed her child as long as it is possible, but not less than 2 years. Ideally, what we suggest is that one can start breastfeeding within an hour of delivery, continue with exclusive breastfeed for 6 months, and then continue longer with complimentary foods introduced even when breastfeeding.
 
Q3.) How do I know if my baby is having enough breastmilk to satiate himself?
Answers: If the baby looks satisfied, is alert, playful and not cranky, you can safely assume that his stomach is full. Other cues are: if the baby is steadily gaining weight and through assessment of the urine output of the baby.
 
Q4.) My baby is now growing. I am not too sure if my body is producing enough milk for him.
Answers: There is one basic fact all mothers need to understand and remember—nature has designed it in a way, that no mother's feed will fall short for her child. As long as there is a demand from the child, the mother's body will produce milk. Also, if you wish to breastfeed longer, then you need to keep breastfeeding your baby. The more the baby suckles and takes in milk, the more the breasts will produce milk for him.
 
Q5.) I have small breasts and am worried that my breasts will not produce enough milk. Am I right?
Answers: It is a myth that women with small breasts are not able to produce enough milk. Like I said earlier, and I reiterate, nature has ensured that every mother produces enough milk for her baby. The shape and the size of the breasts do not matter.
 
Q6.) I am unable to feed my baby the way they taught me in the hospital. Is changing the feeding style incorrect?
Answers: As long as the baby is able to latch on correctly (he should have the entire areola in his mouth instead of just the nipple), any position that is comfortable for both the mother and the child is fine. It is a personal choice. You can choose to feed lying down, cradle hold, cross-cradle hold, or football hold..whatever works for both the mother and the child.

Q7.) Isn't fortified formula milk as good? Why should I breastfeed exclusively?
Answers: A mother's milk is most nourishing drink an infant can have. It is full of antibodies that are required to build a baby's immunity, protect him from infections and coughs, colds and stomach ailments. In fact, colostrum, the yellowish first milk, is the first shot of immunization you give to your baby. Also it is the richest source of nutrients that are essential for the growth and development of the baby and his brain development. In our practice, we have seen, that the chances of breastfed children turning up with infections and afflictions are lower than formula-fed children. One cannot undermine the benefits of breast milk.
 
Q8.) My baby gets hungry and I have to breastfeed him every 45 minutes. Is that ok?
Answers: That is perfectly fine. The cycle and rhythm of breastfeed for every mother and child are different. Sometimes, infants get tired and tend to sleep of while breastfeeding—nudge the baby on his cheek, or tickle his toes to wake him up. Let him suckle to his full. Ensure that he feeds for atleast 20 minutes at one go—that is when the hind milk lets down which is the thicker milk than the foremilk. Once, he is done, he will let go on his own.
Kindly
Login
or
Register
to post a comment.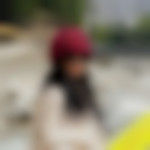 | Oct 13, 2019
My baby is 26 days old and my body is not producing milk at all there are only a frw droplets... baby cries when i try to feed or tends to vomit after sucking... what could be the cause of it ? | Oct 10, 2019
Hi | Aug 11, 2019
hi jkfhjgnikyjijhib ok but se about out save water | Jul 30, 2019
my nipple pains too much when i breastfeed. my baby is 1 month 8 days. but still my nipple pains. they are also flat. its really painful.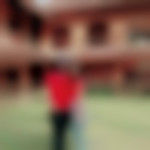 | Jul 16, 2019
hello doctor I am a mother of 2 months old baby boy... and he is not full after my breastfeed so I give him formula also... so how should I increase my breast milk.. please help as I don't want to give him more formula milk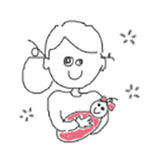 | May 31, 2019
my baby is 20 days old. when I breast feed her sometimes she gets full within 15 min or otherwise she takes long feeding of 1 hour. Why is so? | May 14, 2019
My baby is 40 days old. initially she was taking BM properly and urinate frequently and passes motion three go four times. But now she is taking BM only for 15 mins and passes motion in an alternative days. Is there any problem or am I feeding her properly?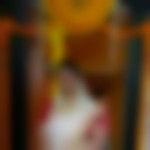 | May 12, 2019
my baby is 40days old and on breastfeeding only. he potty Every alternative day but not everyday. is this normal. but urinates very frequently many times.... | May 09, 2019
When my baby born he was fair. Now he became little black. Is there any reason? Why it happened?. | Dec 22, 2018
my baby is 7 months from born she did not any breastfeed there is any possibility now to feed her it will come for me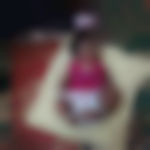 | Dec 21, 2018
my baby is 4mnths old she does take fm i need to give her fm bcoz jan 1st onwards i have to join my work so pls tel remedy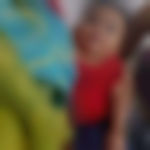 | Dec 06, 2018
hi... my baby gal is 5months old... till 3rd month she z on breast feed... bcoz of low milk supply i used to give both formula n bf... now after coming back to qatar... 4days i gave continously formula... dan frim 5th day she z crying to take bf... pls tell me wat to do... n even wen i am expressing milk in bottle... i cannot get dat much... pls tell wat to do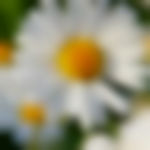 | Nov 03, 2018
Thank you for the information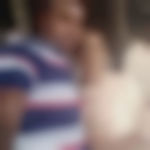 | Mar 16, 2018
my baby is seven days old... I need to know that how manyany hours in once I have to feed my baby??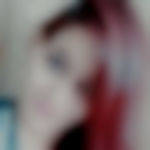 | Aug 10, 2017
Hello All, This question is on behalf of my sister, now her baby is 3 months old and she's making enough milk. her concern is if she starts feeding the baby, will she loose her weight and extra belly fat. | Aug 06, 2017
hi | Aug 05, 2017
hello doc mera baby kal se doodh nai le rha na fm na bm.. bm leta to sirf 5 min bs or haath mooh me daal rha but doodh nai le rha or feeder b nai le rha aisa kal se ho rha isse phle voh proper doodh leta tha. plz tell me kya reason ho skta or kya krna chahie m very much worried plz guide me. | Aug 04, 2017
thank you for info | Aug 04, 2017
Are you breastfeeding? Here's how to eat smart for a healthy baby. https://www.parentcircle.com/article/musthave-foods-for-breastfeeding-mothers/ | Jun 01, 2017
hi friends... few are saying to eat papaya.. is the fruit or the green one??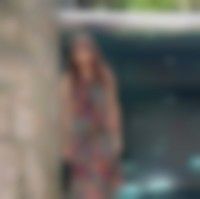 | May 31, 2017
Hi Anju, ur kid is too young dont give any tonic at this moment... If he vomits right after bf it means the milk didnt reach to his stomach... Kid must take belch after feeding... Do one thing right after bf make him stand up by putting his neck in ur shoulder, patt his back by one hand until he belch... Make sure to give him belch... if still facing prblm consult to ur doctor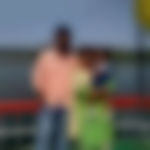 | May 29, 2017
@aravinda Krishna try to take milk using breast pump and store milk for your baby on day time. whoever is there with your baby may feed with the help of bottle or bowl and spoon. breastfeed the baby when you're at home.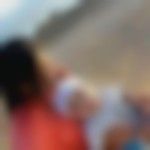 | Apr 26, 2017
Garlic (10 cloves -medium/day), papayya and mutton kima are best to increase the Brest milk. Try garlic and papayya if you are a vegitarian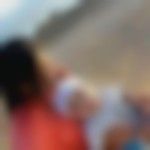 | Apr 26, 2017
Thanks for the Information. My baby is now 6 months old. I started going office. How can I manage feeding? Can you give me some tips?

| Mar 25, 2017
hema start eating papaya for piles and constipation. papaya is the best medicine for piles. even I suffered from piles. and for milk production take bantin kasa no. 3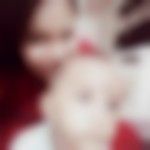 | Mar 23, 2017
anju gv him a digestive tonic... consult a doc.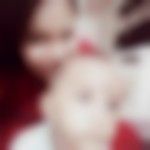 | Mar 23, 2017
by drinking a butter milk can baby suffer vth cold my son 9th months old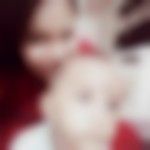 | Mar 23, 2017
hi can u plz suggest me calcium rich food for more flow of milk i have a piles constipation problem if I drink milk... Nd my diet is not so good I'm worried about my baby health... | Mar 23, 2017
hello all.. my 3. 5months old baby vomits a lot after brestfeeding or i can say just after taking burp.. is it fine.. anyone..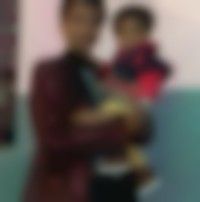 | Mar 22, 2017
thanq u mam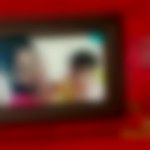 | Mar 22, 2017
very nice information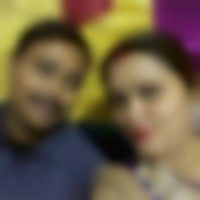 | Mar 22, 2017
hello mera baby 1 month n 5 days ka h .pehle to milk aata tha but ab nhi aata h kya karu .Mai lactare cap. n satawari powder le rahi hu breast milk increase karne k liye but nhi ho raha h isiliye mera baby suck nhi karna chahta hai .kya karu. plz help me. use abhi fm de rahi hu. | Mar 22, 2017
I am working women now my baby is 4 month old after 2 months I have to join my duties. So can I leave her in day care


| Aug 05, 2016
Hello, my son is 4 months old. Nowadays he is not taking feed properly. Sometimes he take hardly for 5 mins. He is easily getted distracted. His birth weight was 3. 8 and now he is 7 kg. He is taking feed after every 2 hrs. Bit time span is getting less. Please suggest me how long should I feed him after every two hrs? Sometimes in night he sleep for 5 to 6 hrs at a stretch in night. Is it OK? Or should I wake him up and feed. | Jun 11, 2016
Hi ma'am my baby is one year old now he eats everything like all we have n our daily routine from salads to chapati ,dal chawal,oats,fruits,but he wants breastfeed with same ratio,he is not drinking formla or any other Milk. is this OK with him and yes he wants breastfeed in night also after having proper dinner.. and he is not drinking water also. | Jun 11, 2016
Hi ma'am my baby is one year old now he eats everything like all we have n our daily routine from salads to chapati ,dal chawal,oats,fruits,but he wants breastfeed with same ratio,he is not drinking formla or any other Milk. is this OK with him and yes he wants breastfeed in night also after having proper dinner.. and he is not drinking water also.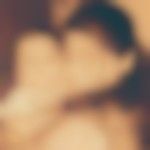 | Apr 22, 2016
Hi, I am a working mother of 9 months old child. i can feed him only in night whenever he gets up. However; past a week i have a feeling that my feeding does not suffice his need. What should i do in order to get a better flow of milk.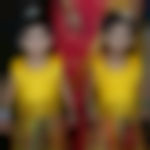 | Apr 22, 2016
Hi.... I am a mother of twins who are both bf and ff. I was told by the doc that for twins milk may not b sufficient so when u feed one baby give formula feed to the other and next reverse it. I used that technique until they were two weeks weeks but later I started giving bf for both of them. But there comes a point where bf becomes insufficient when they have it for every one hour and I feel my breasts empty but even though I feed them I find them still hungry and insufficient. Do there comes a point where I feed them with formula max 2-3times a day. What I should do to exclusively bf them. Now there are almost 3months and I am a type 1 diabetic due to which it becomes to breastfeed them sometimes. Any suggestions??? | Apr 21, 2016
My baby 5 months old, my breastfeeding is very low. I m feeding him five times per day. What to do for increasing breastfeeding pls help me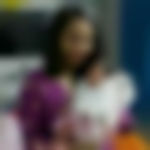 | Mar 25, 2016
I have a 1 mnth old baby, delivered through cs. For first 15 days, I was not getting proper milk for the baby.. There was no let down reflex.. My baby used to be cranky even after suckling for 1 hour. I had to give her top feed.. Eventhough my doctor was against it.. But I was helpless when baby used to cry from hunger and despite continuous suckling i was not producing sufficient milk for her. She was born with birth weight of 3 kg, bit she lost a lot of weight in firsy two days, so i started formula feed and then she used to be alright... So I feel that exclusive breast feeding is best when mother is producing sufficient milk.. Otherwise till milk production comes up to baby's demand, the is no harm in top up feed.. It is better than keeping the baby starving and risking hypoglycemia and sometimes permanant brain damage.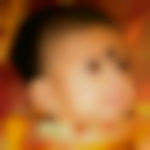 | Feb 12, 2016
Thanku so much Mam... This is really helpful to all the new moms.. A very valuable info..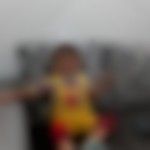 | Sep 16, 2015
I am mother of 2 months baby boy. I have experience that my left breast is not capable of produce milk as right one. Due to that my baby have lact more from one side. Now I have noticed both breasts has become uneven. how can I solve this issue so that both breasts can produce proper milk? Will both breasts size will be same again? | Sep 14, 2015
I have a 3 month old baby and I got my periods regularly how does it effect breastfeeding as of now I am able to breastfeed. Will the milk supply drop cause of menstrual cycle | Sep 04, 2015
After few days my baby got cranky I went to doctor he told me food deficiency I have started top feed my question is that will I be able to produced same amount of milk | Sep 04, 2015
My baby is 1month now during first 15 days I had nipple sore I started using nipple sheild | Sep 04, 2015
My baby is 20 days old . Not able to feed her properly as my milk supply is very less . What shld I do . I'm very tense. | Aug 12, 2015
I hd a doubt... my son is 1month old.. he seems to be satisfied after breastfeed for 45mins but still he has not put on weight how much he should have.. he is still 300-400gms behind his actual weight... doc has told me to give tf after every bf... my question is if my baby is satisfied with bf then why is he not increasing weight as required???kindly help...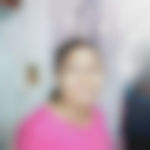 | Aug 06, 2015
thank you so much . very useful blog for me although my 8 month old is my 2nd | Aug 06, 2015
My baby screams during breast feeding, what is the reason behind this? | Aug 04, 2015
Hi all DS article is really boon fr me as my doll z 8 month old n I love to feed her | Aug 04, 2015
I have a query. My baby is 3 mths old. As u said nature has designed properly nd baby gets enough milk through breast feed, i faced immense pain during first mth. My baby use to suck for more then 30mins at a time nd every hour. My nipples sored and i still didnt give up nd in pain continued breast fees. Hap to apply nipcare post every feed. Then as per seniors suggestion i started top feed with breast feed. And now i give top twice in a day along with breast feed as baby stomach doesnt get full and also i need to start working soon. Is alternating breastfeed and top feed ia fine? Request for ur opinion | Aug 03, 2015
My daughter is 2 already but asks for my feed during night & does not settle down till she takes mine.. I am really worried on how to stop her feeding. | Aug 03, 2015
This article is a boon for the mothers-to-be as well as nursing mothers. It answers various pertinent questions related to breastfeeding. Thanks so much Admin for this initative.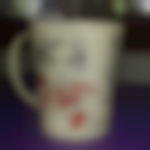 | Aug 03, 2015
Very informative. My baby is 23 months old and is still on breastfeeding. He eats well and he is healthy. Every one is forcing me now to stop breastfeeding him as he is old enough. Though i don't want as I love feeding my child even now and he also enjoy it.