Health
Coronavirus Vaccine: Everything You Need To Know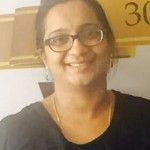 Created by Ambili S Kartha Updated on Jun 05, 2020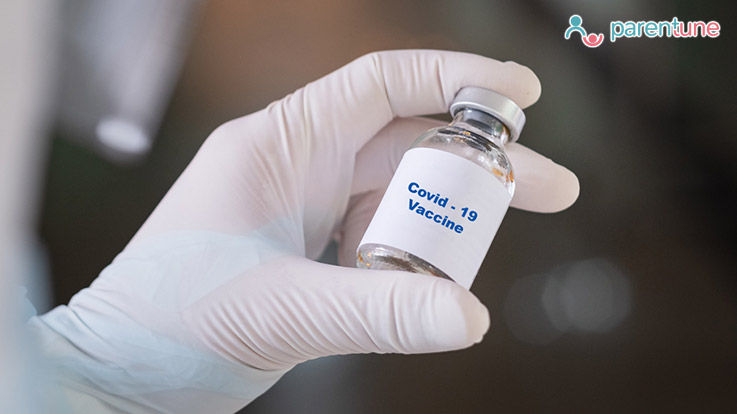 Cases of COVID-19 are increasingly being recorded in countries all over the world although countries like Taiwan and China have been able to keep the virus mostly contained.
The situation, however, is as unpredictable as ever. What makes COVID 19 scary enough to lock down a major part of the world is the fact that there isn't any  medicine to treat it and  any vaccine to prevent it. In response to this crisis, researchers worldwide are trying to come up with a vaccine for the virus. Such a vaccine is perhaps the best hope for fighting this pandemic. However it might still take a long time. Medical researchers are hard at work trying to change that and have the vaccine developed as soon as possible. Both pharmaceutical companies and medical research facilities together make up around 40 ongoing research efforts in order to achieve just that.
Developing vaccines that are effective and safe requires immense scientific expertise and a lot of time. Developing a vaccine for a virus such as a Coronavirus is more demanding in both financially and technology. But this doesn't stop around 30 companies and academic institutions from being hard at work. . 
Here's a guide for you to understand everything you need to know about those efforts:
Fundamentals Of Coronavirus Vaccine Research
All viruses have a protein coat along with either one of the nucleic acids (RNA or DNA). The protein that covers the coronavirus (S protein) has a spike-like structure. It is with these spikes that the virus invades human lung cells.  The coronavirus vaccine researchers aim to develop a vaccine that targets this protein and prevents it from binding to human cells. The vaccine should also stop the virus from reproducing.
The First Breakthrough Of Corona Vaccine
Developing a successful vaccine for a new virus usually takes years, maybe decades. However, in case of developing a novel coronavirus vaccine, the researchers should not have to start from scratch. 
This is because the virus that brings about COVID 19 is very much related to the one that causes SARS. This simplifies things a little. 
At this time, almost 111 potential vaccines for the SARS-CoV-2 are in different stages of clinical trials. The first breakthrough comes from Italy. They claim to develop an antibody that can block the virus from infecting human cells. They also claim the vaccine has been tested in the Spallanzani Hospital in Rome. 
Israeli Defense Minister also claims they are in most advanced stages of testing a potential Coronavirus vaccine, which is capable of deactivating the SARS-CoV-2 in the human cells.
When Will We Have A Coronavirus Vaccine?
As already mentioned, the procedure of the successful development of a vaccine against a new virus takes years to complete. However, with the advanced technology, the researchers are trying to crack it in a few months. According to different research heads, if everything goes right, hopefully, we will be able to use the vaccine against the novel coronavirus in another one and a half years.
Challenges Of Developing Vaccine Against COVID 19 
The reason for the delay in developing a vaccine against the coronavirus is due to the following factors: 
1. Developing Candidate Vaccine Needs Time
This is precisely the first and crucial step in developing a vaccine. Developing a candidate vaccine is the tricky part and usually takes years to tackle. However, due to modern technology like protein-visualizing microscopes and genetic sequencing, this step hopefully can be accomplished faster. 
2. Clinical Trial Is A Long Process
A clinical trial is a must before releasing the vaccine in the market. And this is the real bottleneck.
After developing the vaccine, it is tested in animals under strict lab guidelines of quality and safety. It will take from three to six month to prove that it works safely in animals.
The next step is human trials. This happens in three phases. Phase I clinical trials assess whether the vaccine is safe in humans. Once the phase is a success, the trial gets into the second phase. In Phase 2, the formulation and doses of the vaccine are found out through several trials. Successful accomplishment of phase two points to the effectiveness of vaccines. During the last phase, phase III, a vaccine's safety and efficacy should be demonstrated in a larger group of people. Each phase may take 3 to 6 months. 
3. Getting Approval
Once the vaccine satisfies all the steps, it will bring in fronts of a medicine regulatory agency, like Food and Drug Administration. They will closely review the data and decide whether to approve the vaccine or not. They have to consider different aspects and guidelines. This can take from months to a year.
4. Post Approval 
There are some post-approval procedures like huge scale production and distribution of vaccines among the countries if a vaccine is approved. The huge logistical challenge that has to face finally is how to immunize most of the world's population efficiently. 
What Happens Once An Effective Vaccine Is Developed Against Corona?
Mass production of the COVID vaccine may still take some time. Therefore, obviously, we can't rule out the possibility of limited supply. Therefore the requirement will be prioritized. Health workers will be the ones at the top of the list.
Who's Making A Covid-19 Vaccine?
Italian scientists claim to develop a vaccine that has effectively produced antibodies in mice. They claim that it works on human cells as well. The vaccine has been tested in the Spallanzani Hospital in Rome.

Israel's Institute for Biological Research (IIBR) has developed an antibody against novel coronavirus

The Chinese biotech CanSino Biological has started Phase 1 . 

Oxford University's Jenner Institute initiated a phase-1 human clinical trial of its vaccine on April 23

Small Danish biotech called ExpreS2ion Biotechnologies.
The Status Of Coronavirus Vaccine In India
India can play a major role or even can be a world leader in making the COVID vaccine and selling it at affordable prices across the globe. This is because:
India produces 60 percent of the world's vaccines. Pune-based Serum Institute of India is the world's largest vaccine maker. 

A number of Indian companies are key players in the global vaccine industry. 

As of now, more than 30 vaccines are in different stages of development, while a few are ready to go to clinical trial stages. 
Multiple research groups have designed potential vaccines, but there is still a lot to do. And the number of pharmaceutical companies, governments, and other agencies working on a COVID-19 vaccine is definitely a great sign. 
This content has been checked & validated by Doctors and Experts of the parentune Expert panel. Our panel consists of Neonatologist, Gynecologist, Peadiatrician, Nutritionist, Child Counselor, Education & Learning Expert, Physiotherapist, Learning disability Expert and Developmental Pead.
Kindly
Login
or
Register
to post a comment.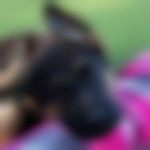 | Jun 05, 2020
I can't stop thanking DR Elinfoh for this Great thing that he has done in my life, I am so grateful to him, i was suffering from Herpes for 6 years, when i contacted DR Elinfoh after reading the wonderful testimony that people have been sharing about him. I have been on medication and trying looking for a cure to my ailment. I went through internet doctors and I contacted a Tradomedical/Traditional doctor named, Dr Elinfoh for help. He give me all his rules and regulations, that if he cured me that I should write about him on an internet site and that is what I'm doing now. He assure me that he will cure me with his herbal medicine which he really did, and I'm now completely cured from Herpes virus. What will i say rather than thanking him for saving me. Why suffering in silence when there is remedy to your diseases. Dr Elinfoh also specialize in curing the following disease: *HIV/Aids/Spell Casting *Kidney failure *Arthritis *Diabetes *Hypertension *Ebola and Other Hemorrhagic Fevers *The Opioid Epidemic *Antibiotic Resistance *Vaccine Hesitancy *Candida Auris *Stroke *Obesity *Infertility/Impotence *Cancer *Eye Problem *Skin Problem *Fibroid Tumor *Ulcer *Prostate Problem *Asthma *Weight Management *Gonorrhea/Staphylococcus *Candidie *Low sperm can *Weak erection *Weak ejaculation *Pile *Elephantiasis *Skin Infection *Paralysis e. t. c *If you want your ex back. *If you always have bad dreams. *Hpv Neoplasms *Cardiovascular Disease (CVD) *Chronic Respiratory Diseases * Mental and Behavioral Disorders *Alzheimer's Disease Email: (drelinfohherbalhome@gmail. com). *If you want to be promoted in your office. For more information contact Dr Elinfoh via email:(drelinfohherhalhome@gmail. com), you can also call him on his mobile number or what'app +2348110492072 link:. https://wa.me/2348110492072 for a solution to your problem