Food and Nutrition
5 Paneer(Cottage Cheese) Recipes & Nutritional Benefits for Toddlers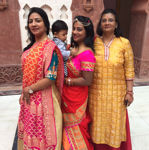 Created by Priya Mankotia Updated on May 15, 2019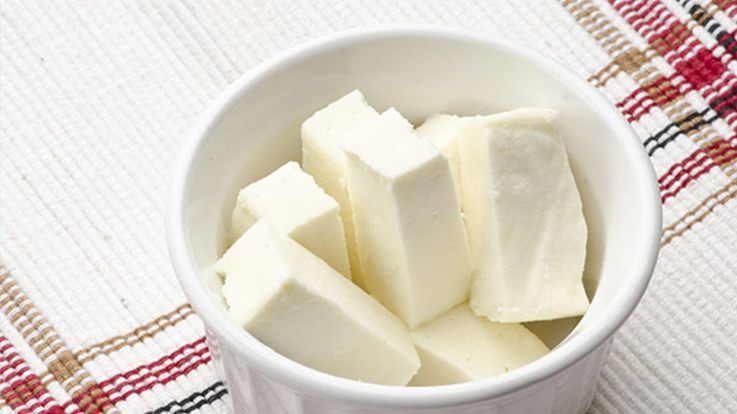 We Indians have a penchant for paneer, don't we? It is easy to cook, easy to prepare, is versatile and appeals to young and old alike. Children love it too, and given its nutritional benefits, mothers are not likely to say no to paneer! That is, about right.
This superfood is rich in calcium and is thus great for building strong bones and pearly white teeth in those wonder growing years. It is also an excellent source of protein... Got it? Well, right you are… This is none other than our very Indian Superfood… Paneer.
Paneer (Cottage Cheese) Nutritional Benefits for Toddlers
Paneer is one of the most versatile and tasty foods known to us Indians, a healthy derivative of milk. It can be prepared in hundreds of ways and is widely loved by old and young alike. If your baby is starting on solids or you are in the process of weaning, paneer can serve as an excellent weaning food. Let us see what the nutritional benefits of paneer are for toddlers:
Rich in proteins: Being an excellent source of proteins, it is a great start to weaning your baby without introducing her to sweet or salty foods
Healthy bones and teeth: Paneer is also very rich in calcium and phosphorus- the building block of healthy bones and teeth
Weight gain: Paneer is a derivative of milk and had loads of proteins that go into the building of muscles and improves your baby's weight. It is also a valuable source of fats and vitamins that help in increasing weight
Immunity increasing: Paneer is known to boost the immunity of children and adults and keeps one away from common infections like colds, coughs, and pollen allergy
Helps your child grow better: With loads of essential vitamins and minerals to its credit, paneer help a child grow better by aiding in providing better nourishment
When Can Paneer Be Given To Babies?
I was so much at peace till 6 months when there was nothing else then breastmilk to keep my baby thriving and happy. But after that, the whole world seemed one large confusing stage. Different people told me different things, and I was absolutely going bonkers. Basically, after bananas, apples, and rice-daal khichdi, paneer can be introduced to babies safely during their 7th month. However, bear in mind that some babies may still react to milk and milk products that are not breastmilk or formula. To avoid the chances of any unpleasant happenings after giving paneer to your child, make sure you make your own paneer at home. (I have shared the process in the end).
How To Give Paneer To A Baby?
I started with home-made, soft mashed cottage cheese with no salt or sugar. My baby started loving it that I made paneer for her after twice every week. You can also just serve home-made paneer to baby, it is softer, lighter and you are sure that it is free from additives.
5 Paneer Recipes For Toddlers (Indian)
Here I am sharing a few paneer recipes that my child likes especially paneer tikka. Yes, paneer tikka. I know what you are thinking. Paneer tikka for a toddler – but if it is homemade it can be made with simple spices. No need to add too much garnishing or spices. And your toddler will love it. Relish and enjoy!
Paneer Kheer Recipe For Toddlers

Ingredients For Paneer Kheer Recipe

2 cups of milk
200 gms paneer( cottage cheese)
2 tsp Dry fruits powder
2 tsp sugar
2-3 deseeded date
1 tsp cardamom powder

Directions To Prepare Paneer Kheer Recipe For Toddlers

Boil the milk in a vessel you regularly use for boiling
Once the milk is boiled, lower the flame and add a finely chopped date in the milk and let it simmer for 10 -15 minutes
Turn off the gas knob
Now grate the paneer. Remember the paneer needs to be grated and not crumbled or crushed
To the boiled milk add grated paneer. Turn on the gas knob again and cook the milk again for 5 – 10 minutes
As the milk starts thickening add the dry fruit powder, sugar and mix it well
You can either serve it chilled or warm

Paneer Wheat Crackers Recipe For Your Toddler

Ingredients For Paneer Wheat Crackers

1/2 cup cold crumbled paneer / Indian Cottage Cheese
1/2 cup whole wheat flour
1/4tsp baking powder (optional)
100 gms salted butter (7 tbsp) (can use unsalted and add salt to it)
2 small onion, roughly chopped
1-2 green chilly
2 tsp carom/ajwain seeds
20 curry leaves chopped

Directions To Prepare Paneer Cookies For Children

Take a sieve and in it sieve wheat flour and baking powder together and keep it aside. Sieving wheat flour and baking powder ensures soft textured cookies and biscuits
Next, ensure to set the oven to 170 degrees C preheat and then grease a baking tray and keep it aside as well
Now coarsely grind the onions, green chili, carom (ajwain) seeds and curry leaves(Kari Patta)
In a separate bowl take the crumbled paneer and butter, whisk it till it is a smooth paste
Once the paste is a smooth and slightly thick consistency, add flour and the rest of the ingredients to this and mix well or knead it if need be to form a non-sticky, stiff dough
Now with the help of a rolling pin, roll out the dough and cut with cookie cutters. If you are sure of getting the right thickness then you can also use your hands to flatten the dough to make round cookies. While flattening the dough with your hands, ensure that the cookies are thin to make them crispy
Make the holes in the cookies with the help of fork so that they don't swell up
Bake them for 15 to 20 mins at 170 C while regularly checking it every 5 minutes so that they are not overdone
Once the cookies start turning brown just take them out and let them cool on a wired tray
The cookies may look soft in the beginning but as they cool down they will turn crispy
Once the cookies are done take an airtight jar to store them
Homemade cookies will last for more than 15 days if stored properly or if not gobbled up your children in less than 10 days

Spinach & Paneer Rice

Ingredients For Spinach Paneer Rice

¼ cup chopped spinach
¼ cup of rice washed and rinsed
¼ cup chopped paneer
½ teaspoon of ghee
Salt to taste

Directions To Make Spinach and Paneer Rice

In a pan, add clarified butter or ghee and cooked rice
Cook for 1 minute
Then add paneer, salt, a bit of water and cook for a few minutes
Serve when the rice is at room temperature

Paneer Pakoda For Toddlers

Ingredients For Panner Pakoda

2 cups of gram flour
1/2 cup of rice flour
250gm of paneer (Cottage Cheese)
1 Tbsp of baking soda
Salt to taste
1 cup of Oil

Directions To Prepare PaneerPakoda For Toddlers

Mix gram flour, rice flour, salt, water, and baking soda in a large bowl
Leave it aside for 10 to 15 minutes
Dip the paneer (Cottage Cheese) cubes in the mix
Now heat the oil in a wok and fry the paneer (Cottage Cheese) until it turns golden brown in color
Serve with tomato ketchup

Paneer Tikka Recipe For Children

Ingredients For Paneer Tikka For Children

200 gm of paneer (Cottage Cheese), cubed
½ capsicum, cubed
½ onion
½ tomato, cubed
½ Tbsp of ginger-garlic paste
1 Tbsp of chili powder (optional)
½ Tbsp of KasooriMethi (dried fenugreek leaves)
½ Tbsp of chat masala
½ Tbsp of tandoori masala (optional)
½ Tbsp of lemon juice
1 cup of yogurt
1 Tbsp of oil
Salt to taste

Directions To Make Paneer Tikka Recipe For Children

Mix the yogurt, lemon juice, salt, ginger-garlic paste and all the spices in a bowl
Soak the paneer (Cottage Cheese) cubes and the veggies in the marinade. Refrigerate for four hours
Now arrange the vegetables and paneer (Cottage Cheese) cubes on a skewer
Preheat the oven to 450 degrees F.
Brush some oil on the baking tray, paneer (Cottage Cheese) and vegetables
Grill the paneer (Cottage Cheese) and vegetables for 15 mins
How to Make Home-Made Paneer For Babies?
Making paneer at home is quite a simple task, though it may take a little time. But the result is soft, fresh, tasty paneer free from additives. This paneer can be served as it is to babies and toddlers alike. Just a few minutes will give you peace of mind that your baby is having and loving this nutritional powerhouse.
Ingredient to Make Paneer at Home
Just a liter of milk. You could even take more milk depending on how much quantity you want.
Take full-fat milk – for that soft, mash paneer
A lemon, spoon of curd or vinegar to add to milk
A hard bottom vessel and a muslin cloth to strain the liquid
Method to Prepare Paneer At Home
Take full-fat milk in a container and let it come to a boil
Simmer the milk for a few minutes
Add about a spoon of curd or a few drops of lemon or vinegar to milk. Just one of these three things is good enough
Let the milk start to cuddle and keep stirring so that it does not burn
Once you can see that the milk has curdled well, switch off the flame and let the milk rest
Strain the curdled milk through a muslin cloth. Be careful as the liquid will be hot
Drain the whey by knotting the top of the cloth and squeezing the paneer gently
Place this paneer beneath a heavy vessel to make it firm
Cut, mash, great – home-made paneer is all yours
Hope you all enjoy making these recipes, as much as I enjoy. Do share your feedback and views with us on the recipes and do you have some more paneer recipes? Share them with us in the comments section below.
Kindly
Login
or
Register
to post a comment. | May 20, 2019
Hello, As we all know that any food item containing onion, doesn't stay for longer time, say not more than 1-2 days due to its smell. So is it safe to add onions in Paneer Cookies and give it to child upto 10days, though it is baked??? Does it remains as fresh as when it was cooked???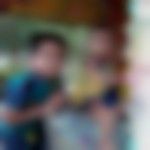 | Jul 15, 2018
10 month ke baby ke liye sutable he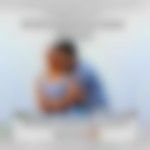 | Jun 10, 2018
nice I'll do this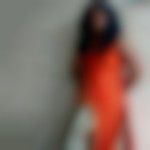 | Apr 26, 2018
Very nice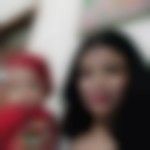 | Mar 13, 2018
..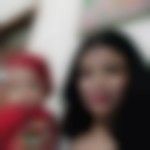 | Mar 13, 2018
ijb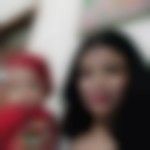 | Mar 13, 2018
m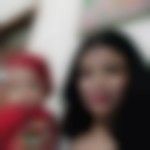 | Mar 13, 2018
gih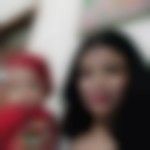 | Mar 13, 2018
n nnmmm8 2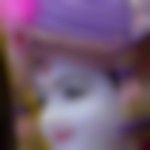 | Mar 13, 2018
Krishnaveni Saravanakumar
5yrs weight gain food break fast started and end day by day some more variety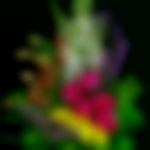 | Mar 10, 2018
It's good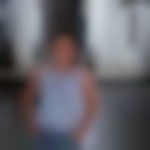 | Mar 08, 2018
Very nice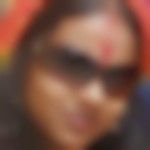 | Feb 18, 2018
very nice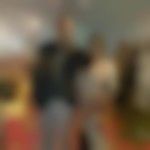 | Feb 17, 2018
thanku but my baby has 7 month can I give paneer | Jan 18, 2018
thank u | Jan 09, 2018
healthy recipes for children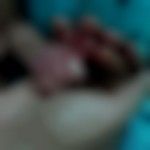 | Nov 09, 2017
how long the home made paneer can be keep for? or else everyday have to prepare the fresh paneer? | Nov 01, 2017
Hi | Oct 29, 2017
My baby is 2years old but she doesn't like paneer how to make her eat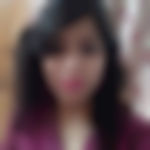 | Oct 29, 2017
all recipes are good,,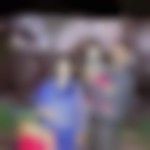 | Oct 27, 2017
nice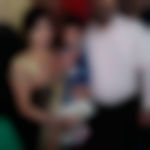 | Sep 16, 2017
very nice !! | Sep 13, 2017
paneer kheer recipe seems to be very intresting and tasty.. will try it.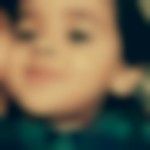 | Sep 13, 2017
Can I give home made paneer daily to my 2. 5 yr old daughter ? | Sep 12, 2017
nice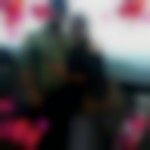 | Aug 21, 2017
wow recipes.....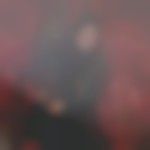 | Aug 21, 2017
gud 1s... | Aug 21, 2017
very nice n delicious recipes.... | Aug 21, 2017
Delicious recipes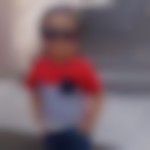 | Aug 21, 2017
very nice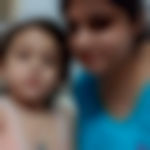 | Aug 21, 2017
Wahooo.. My Son Abhiraj love paneer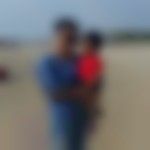 | Aug 21, 2017
excellent recipes..... thanks for sharing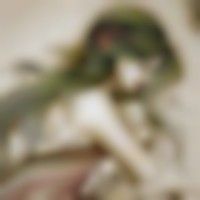 | Aug 04, 2017
really awesome receipy thanks | Aug 04, 2017
There is no spinach mentioned in the procedure for spinach n paneer rice. | Aug 04, 2017
There is no mention of spinach in spinach paneer rice. Plz rewrite the recipe.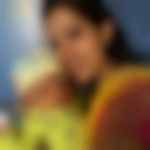 | Jul 12, 2017
I want to try paneer tikka but what is tandoori masala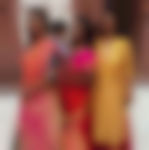 | Jul 05, 2017
It's not bad and the quantity is very less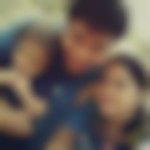 | Jul 05, 2017
Is Baking powder is good for baby? Plz suggest me. | Jul 03, 2017
awesome idea of paneer kheer, thanks so much for sharing | Jul 02, 2017
thank you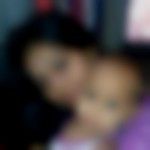 | Jun 30, 2017
Thanks | Jun 26, 2017
thank you | Jun 21, 2017
thanx | Jun 19, 2017
very nice | Jun 19, 2017
good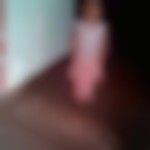 | Jun 19, 2017
super | Jun 19, 2017
can 1 cheese cube be given daily everyday to 2 years baby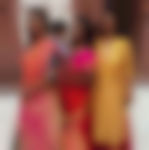 | Jun 19, 2017
Mukul... we should not over add cheese or ghee in toddlers food.. but little will always benefit. Cheese not more than 1/4th of the cube nd it's full of calcium and shallow fry in ghee should not be tht it will be dripping just little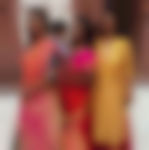 | Jun 19, 2017
Daksh... m not the right person to comment on tht.. | Jun 19, 2017
Thxs for such recipes....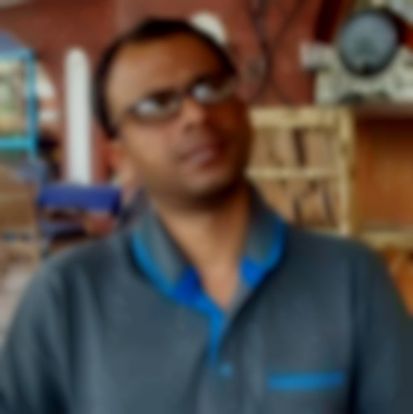 | Jun 19, 2017
just thinking, how much cheese we should give to our child. I have seen babies who are suffering in their later ages bcoz of over cheese, ghee and other stuff in their early ages. They had heart diseases after 20yrs.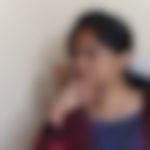 | Jun 19, 2017
thank u for sharing these wonderful recipes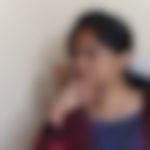 | Jun 19, 2017
very nice recipes. I'll try all specially paneer kheer bcoz its easy & healthy. | Jun 19, 2017
my daughter is 2 & half her weight is 12 kg. is it OK ?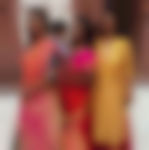 | Jun 18, 2017
Thank you all... for Paneer Parantha. Curdle 250 gms milk by adding drops of lemon juice - once cool, add little salt, grated cheese, finely chopped dhaniya and pinch of black pepper - mix well - take soft dough. Make a small round, add the stuffing, pack it carefully and roll it softly, - shallow fry it with ghee Hope this helps | Jun 17, 2017
I never thought of paneer kheer, i would definitely love to try this. Hi Devarati, for paneer paratha: grate paneer and add little salt in it and mix it well. make soft dough. Make round chappati and spread the grated paneer on it and make fold for paratha. Add little ghee on pan and make the paratha.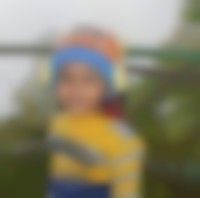 | Jun 17, 2017
can any one suggest paneer paratha recipe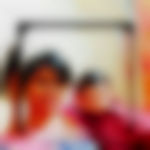 | Jun 17, 2017
nice recipies.. | Jun 17, 2017
very good recipes.... | Jun 17, 2017
wa really good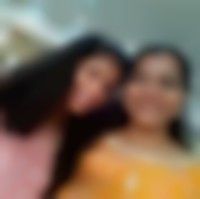 | Jun 17, 2017
good recipe's I will try
+ Start A Blog
Top Food and Nutrition Blogs
Top Food and Nutrition Talks
Top Food and Nutrition question

{{trans('web/app_labels.text_Heading')}}
{{trans('web/app_labels.text_some_custom_error')}}
{{trans('web/app_labels.text_Heading')}}
{{trans('web/app_labels.text_some_custom_error')}}