Health
COVID in Children: Must Know Facts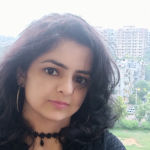 Created by Shikha Batra Updated on Jun 01, 2021 Prerna, my daughter who was going to be 7 year old in two weeks's time, was on top of the world and had already made birthday plans just like any other year. Just a day before the D-day, she complained of bodyache, with a mild fever and sore throat. 
Little did we know, this can happen to our child as well as we thought we are taking all the precautions so we were quite confident that we were safe. Unfortunately, the last two years were different from the rest with COVID-19 pandemic affecting millions of people across the world. The fact that the second wave with the new mutant virus has been affecting children this time is not just hard hitting but also difficult to digest for parents like me.
On teleconsultation with our family doctor, we were advised to get her RT-PCR test. Our worst fears came true when the test reports showed her to be COVID POSITIVE. We got the shock of our lives as this was the last thing we were expecting that too just a day before her birthday. As we broke the news to her, she was inconsolable and it was hard for her to believe that she would be required to remain in isolation for the next 3 weeks. This would further mean not just her birthday plans have gone for a toss but she can't even see her parents or hug them which she is used to every now and then, she can't play with her younger sibling or even roam around freely in the house. 
That's when I decided to stop worrying about things like -why and how did it happen to my child and rather chose to find out more information about COVID-19 and spoke with a specialist in this regard. Dr. Bipin Batra- Radiologist patiently answered some of my questions. 
He even told me that most children affected with this virus might have mild symptoms or no symptoms at all. However, children with some underlying conditions are likely to get worst hit and might even require hospitalization, intensive care, or a ventilator to help them breathe. 
Q- What are the symptoms of Coronavirus in a child?
A- The symptoms in adults as well as children are almost similar. The most common symptoms of coronavirus are cough, fever or chills, fatigue, shortness of breath or difficulty in breathing, chest pain, muscle pain, body ache, loss of smell or taste, headache, sore throat, congestion or runny nose, diarrhoea, nausea or vomiting, abdominal discomfort, skin rashes, confusion. Babies might also have difficulty in feeding.
Q- What are the symptoms that require immediate medical attention or hospitalization?
A- These might include difficulty in breathing, chest pain or pressure, new confusion, severe stomach pain, inability to keep down any liquids, inability to awaken, bluish lips and / or face.
Q- How long does it take for the symptoms to appear in a child?
A- The symptoms can appear anywhere between 2 to 14 days after the exposure to the virus. While some individuals may not have any symptoms and still be COVID POSITIVE.
Q- Can a child transmit Coronavirus?
A- While children are less susceptible to the disease themselves, they are more likely than adults to infect other family members when they are sick.
Q- Who are the children who are at a higher risk?
A- These children could include:
Those under 2 years of age

Children born prematurely

Obese children

Children with an underlying condition such as chronic respiratory illness, including asthma, diabetes or cancer. 
Q- What should a parent do if a child exhibits some of the symptoms of Coronavirus?
A- As soon as symptoms appear in a child he should be isolated at home and separated from other family members as much as possible. Make him wear a facemask if he is two years plus to minimize the spread to other family members. The family members too can stay back at home and avoid stepping out of the house. They should wash hands frequently with soap and water for at least 20 seconds. The child should use a separate bathroom. The child should be well hydrated and take plenty of rest. His vital statistics should be monitored regularly and medical help should be immediately sought in case if he begins to have:
Troubled breathing

Is not peeing every 3-4 hours which might improve dehydration

Has fast or labored breathing

Has difficulty in staying awake
Q- If someone in the family is COVID-positive, how can children be protected?
A- The infected person should be put in isolation as soon as any of the symptoms appear, wearing masks by all family members including the patient, practicing good hand hygiene, surface cleaning, and COVID-19 testing of even the asymptomatic members of the household .
Q- What are some of the risk factors for long COVID or Post-COVID syndrome in children?
A- There is a looming fear of a post-infection crisis for children under 16 years of age. A host of symptoms that harm COVID patients long after recovery and leave them at dire risk of poor health. The most common long -haul symptoms in children might include: 
Exhausting fatigue which might last longer than 5 months in some cases. In this children might experience pain in their joints, thighs, head, hands and legs. 
Insomnia which is sleep disturbances could be a side effect of fighting COVID for children. Anxiety and stress pertaining to the infection and isolation could be possible underlying reasons for poor sleep patterns.
Sensory Impairment : Younger children and toddlers can experience problems with vital senses such as altered taste, blurred vision, ear pain, touch and smell may be compromised.
Irritability and mood swings: Children who have recovered from COVID might be prone to being more irritable and display mood swings, have difficulty in concentrating and face memory problems. 
Gastrointestinal problems which include stomach pain, issues with digestion could pop us as after-effects of COVID infection.
Headache and dizziness: Post COVID infection neurological problems like dizziness and acute headaches could affect younger children.
MIS-C: It is a condition in which different body parts, including the hearts, lungs, kidney, brain, skin, eyes or gastrointestinal organs can become inflamed. MIS-C can get serious or even become deadlier if proper treatment is not given to the child right in time. Most children who become ill with it might require hospitalization and some would even require to be treated in a pediatric ICU.
Q- When should a child's quarantine period be over?
A- The quarantine period should be considered over when all the following criteria are met with-
Ten days after the onset of symptoms

Resolution of fever

Clinical improvement of other symptoms for at least three days
To share some statistics and statistics: In Haryana, 41,324 people have been tested COVID positive between March 15 and April 11. Of them, 3,445 children below the age of 10 were found infected, amounting to 8% of the total cases. (The Times of India, 14th April, 21 11:56 IST)
The second wave of coronavirus is harming children more profoundly than ever besides adding to caseloads. It is hitting children hard unlike the earlier wave wherein the elderly and those with comorbidities were seen to be the most vulnerable. It could also degrade and impact their quality of life even after children recover from the infection. 
My purpose of sharing this information with you all parents out there is that I hope and pray that none of you should be taken off-guard the way we were. Please take all necessary steps and follow the recommendations made by experts by taking all precautions to keep your children as well as yourself safe from the clutches of this deadly virus. Together we can prove the news making the rounds of children being more vulnerable in the third wave, just a mere prediction.
This content has been checked & validated by Doctors and Experts of the parentune Expert panel. Our panel consists of Neonatologist, Gynecologist, Peadiatrician, Nutritionist, Child Counselor, Education & Learning Expert, Physiotherapist, Learning disability Expert and Developmental Pead.
Kindly
Login
or
Register
to post a comment.