Health
Pregnancy
What is Epidurals, Benefits and Risk Factors, When is not Advised Created by Madhurima Das Updated on Mar 08, 2020 The process of delivering a baby can be quite painful for mothers. In some cases, if the patient's health allows, and the doctor thinks it is safe, they may choose to administer an epidural to the mother to provide her with some relief. But what is an epidural? When can it be given? What are the side-effects? This blog tries to deal with some questions.
Epidural is a popular and common form of anesthesia that is administered to provide relief from pain during labor. It usually numbs the pain in a particular part of the body but does not lead to a total loss of feeling.  Once the epidural is given, the lower half of the body loses sensation, making the process of delivering the baby easier for the mother.
 
How is an Epidural Given?
You begin to receive Intravenous (IV) fluids before active labor begins and the epidural procedure has started. An epidural requires you to arch your back and stay still since this position is crucial for the effectiveness of the epidural. The waistline area is wiped with an antiseptic to minimize risks of infection. Your obstetrician will locate a specific area on your back and numb it with a local anesthetic. She will further inject a needle in the lower back area around the spine that has been numbed. The epidural reduces pain, numbness and other complaints that are caused by inflammation, irritation, and swelling during childbirth. [Read: Lower Back Pain Causes & Relief Exercises]
Benefits of an Epidural
If you are looking to know about epidural benefits, side-effects etc? Here we tried to list out benefits of epidural. Read this...
Childbirth is an exhausting procedure and an epidural reduces the anxiety during this time and gives a positive birthing experience to new mothers.
If the labor is prolonged, an epidural provides the much-needed rest.
During C-section surgeries, an epidural allows the mother to actively participate in her birth by remaining alert.
It helps to cope with fatigue, irritability, and exhaustion during the childbirth process.
 
Risks Associated with an Epidural
What are the risks of epidural? This blog tries to deal with some questions about risks.
Sometimes, an epidural may cause blood pressure to shoot up or drop dramatically. So, it is important to keep a check on the blood pressure levels to ensure adequate blood flow to the baby.
In rare cases, severe headache may follow an epidural as a side effect of the procedure. In certain situations, once the baby is delivered, the mother is asked to lie flat on her back without a pillow under her head. This protects the mother from epidural-driven headaches.
Other side effects include the ringing of the ears, shivering, backache, and soreness in the area where the injection was given.
The numbness in the lower half of the body will remain for a couple of hours after the childbirth. It is advised not to walk during this period or seek assistance if you must.
Not substantiated though, but some research findings also suggest that mothers who experience an epidural are likely to suffer from breastfeeding issues with their babies.
When is Epidural Not Advised?
However, an epidural is not advised under the following conditions:
If your platelet counts are low
If you are in shock or have hemorrhaged
If you are consuming blood thinners
If you have had an infection in the back.
If you have a blood infection
Epidural space cannot be located by the physician
If your labor is progressing faster that leaves no time for a drug to be administered.
Dr. Gilbert J. Grant is an anesthesiologist at NYU Langone Medical center who has been providing pain relief to women for the past 25 years. In his book titled, Epidural Without Guilt: Childbirth Without Pain, he acknowledges the fact that every woman must have the choice of deciding for oneself bracing themselves with appropriate information. There are various myths about epidurals that women are unaware of and this prompted him to write a book explaining all about Epidurals. In any case, it is strongly advised that you discuss all your options with your doctor before taking a final call.
 
Read related blogs personalized to your child's age and interest. Download the Parentune mobile app and access support on the go- http://bit.ly/1OJ0hCc
This content has been checked & validated by Doctors and Experts of the parentune Expert panel. Our panel consists of Neonatologist, Gynecologist, Peadiatrician, Nutritionist, Child Counselor, Education & Learning Expert, Physiotherapist, Learning disability Expert and Developmental Pead.
Kindly
Login
or
Register
to post a comment.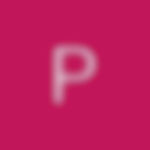 | Sep 29, 2018
Howdy! I simply wish to give a huge thumbs up for the great information you have here on this post. I will be coming again to your site for extra soon. thanks https://www.happydiwaliquotes-2018.com/happy-diwali-2018-wishes-greetings-quotes-and-whatsapp-status-for-friends-and-special-ones/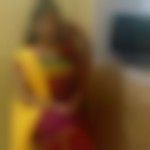 | Oct 30, 2017
I too opted for epidural as I couldn't bear the pain. Post epidural I was very comfortable and had a normal delivery within an hour. My baby is 5 months now... back definitely hurts... but it is more because of nursing & taking care of baby. I have started with few exercise... It is helping me to ease pain. I did discuss with my docter.. she told its very unlikely to get back pain because of epidural. I suppose mothers who have had normal delivery without epidural get back ache till the baby grows up little. So may be every mother goes through this phase. Let us all give ourselves little time for exercise and stay healthy.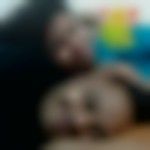 | Aug 01, 2017
jayshree and preeti, in which hospital did you have your delivery? | Dec 25, 2016
I too had to be given epidural. My son is now 2. 5 years. Dont know if it is for epidural or not I feel lower back pain after 2 or 3 minutes of bending or standing constantly. I am trying to alleviate it by walking . Walking does not hurt. After my baby was born I had severe nausea and breathlessness and felt real chill in my body. May be side effects of epidural. | Dec 23, 2016
I too had been given an epidural followed by c section delivery... and I was the rare case who had to go through that severe headache, shivering, blood pressure fluctuations. The headache was very bad it gave me life long threatening. It's been 4. 5 yrs now but I still get scared when I think of it. And the back pain, never leaves me alone... I should say thanks for being there always whenever I didn't need it :( Please ladies be mentally prepared before the delivery talk to the doctor and take good care of yourself before and after. | Jun 24, 2016
I have 10 months old baby. my first one is normal and second one is C-sec.. she had a breathing pblm and couldn't come out normally. So doctor advised me for C-sec. I too had experience of epidural since i was not prepared for that. till now I dint get any side effects.. I got little neck pain two days after delivery.. that too was gone once I started drinking 3-4 ltrs of water.. so my suggestion is drink lots of water and position ur back in correct way you will not get any neck pain or back pain | Mar 21, 2016
In my case epidural is proved to b a boon. I could deliver normally without any pain, had no side effects. Had little backache but now its gone. My baby is 5 months old. | Jan 23, 2016
I miss u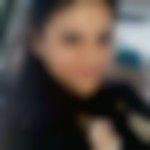 | Nov 27, 2015
Even i had epidural for my c section... it gives numbness to ur lower portion n makes delivery very easy but yes side effects r there its been 9 months n i still experience head ache n back pain till date... | Nov 27, 2015
I took Epidural after 6 hours of serve labiurr pain and only then I could deliver it normally. Epidural helped me and Thank fully I have no issues even till now.. my baby is 2 months old. | Nov 27, 2015
Hi all.. Two months back I was administered with epidural during my labor. I would like to share my experience. Doctors tried for normal delivery and gave epidural after 6 hours of my admission but still I had severe pain. After one and half days I delivered my baby through C section. After all these suffering the side effects of epidural was terrible ie I had severe neck pain to the extend that I was not able to feed my baby at sitting position. I was asked to take complete bed rest by lying down straight on my back with no pillow. This pain got settled after a week so my advice is better not to prefer epidural during ur labor.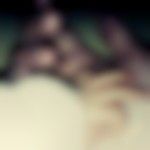 | Nov 26, 2015
I also suffering from deadly backache. Gone through C section last month and had epidural. Specially while nursing its killing a lot. | Nov 26, 2015
I had to go for emergency c sec because of epidural. And after delivery for 2-3 months i had unbearable back pain.. now 10 minths also my back hurts a lot. | Nov 26, 2015
I had epidural & normal delivery and baby is 45 days old... Even I had back pain. Now I'm using feeding pillow & no back pain at all... so I think pain is because of wrong posture not epidural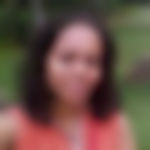 | Nov 26, 2015
Hi .... 4 years back i had epidural as i couldnt take the pain anymore and i wanted normal delivery. I tried pushing for 4hrs... it really helped me get my energy back as i was in less pain and i could do needfull to push my baby out. But unfortunately i dnt dialate and had to go for csec. | Oct 18, 2015
I had epidural(as it was induced labour case) and I had normal delivery... all went well but yes back pain is there till date.. its 2. 5 months... while taking care/nursing the baby its hurts in the back. | Oct 07, 2015
Very informative and a much needed blog. I had been given epidural during both my deliveries, which were normal deliveries. I too suffered prolonged and terrible lower back pain especially around the area where epidural was administered. The pain gradually eased as my babies grow. I feel the back pain also has to do with the fact that we have to bend about 100 times a day to care for the baby (nurse, carry, change clothes diapers, bathe etc), which just aggravates the condition. So for all moms who are still experiencing the back ache, wait until your baby is a little older. Or if it is severe and affects your day to day activities, then it is advisable to check with the doctor. Yes, the numbness around the epidural area is also something which stayed with me for a few years as well. | Oct 04, 2015
Well written Madhurima!! | Oct 04, 2015
Well written Madhurima!! | Oct 04, 2015
Well written Madhurima!! | Oct 04, 2015
Well written Madhurima!! | Oct 04, 2015
Well written Madhurima!!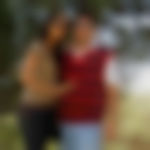 | Oct 03, 2015
I also had epidural and it was my first delivery and all went gud... and it yup it was my normal delivery... No swelling nothing... :) | Oct 03, 2015
I had epidural given to me and the doctor started with my c-section immediately after that, which resulted in me feeling the pain of the insertion made by her. She immediately gave me sedated me and till date (3 years now) I am numb in that area where the insertion was made. Can anyone please suggest if this is normal or not and what I can do about it?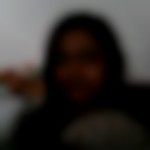 | Oct 03, 2015
As per this blog you have advised that epidural should not give to the patients who have blood infection(5). I had blood infection during my pregnancy and I was given epidural. After my delivery I am feeling a severe bachache. I can not tolerate the pain. Is this happening only because of epidural?? | Oct 03, 2015
Epidural had worsen my delivery. i had lost all d sensation in lower half of body to dat extent that i cud not even pushed d baby down during delivery as it had completly paralysed my lower body for few hours. even after full dialatation i had to go for c sec.