Health
12 Easy Exercises That Help To Reduce Tummy After Delivery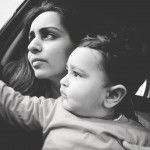 Created by Harleen Gupta Updated on Dec 11, 2019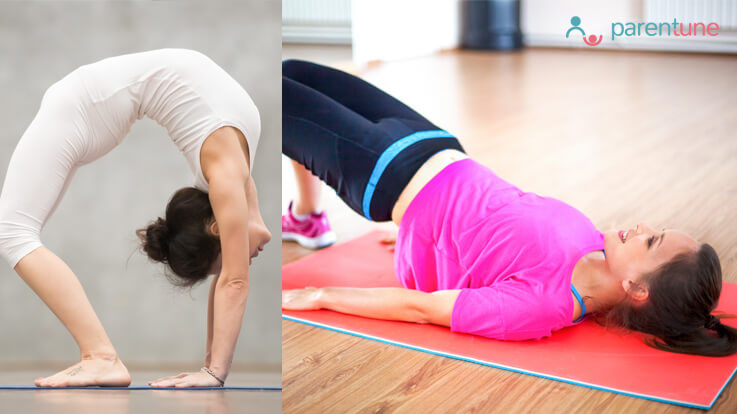 First of all, congratulations on becoming a mommy! Join the gang! You have added a feather to your hat. Giving birth is the most fulfilling yet difficult task a woman has to face in her life. From nurturing life within herself to giving birth to a beautiful baby, being a mommy isn't a cake walk. Especially when you are likely to put on loads of weight and pile on excess fat on the tummy, getting back to your normal self after delivery can take a while.
12 Easy Exercises That Help To Reduce Tummy After Delivery
Gaining those extra pounds was easy, but loosing those will be difficult yet possible. It will need time, patience, courage and will power to get back to your waistline. So are you ready to take up the challenge and start your exercise routine to burn that tummy fat? Then try on some of my favorite, easy yet effective tummy exercises to get you back into your old jeans! (Do access yourself before starting any type of exercise)
Brisk Walk: The best and most effective for overall fitness; trust me! Start walking for at least 20-30 minutes in your garden, park or neighborhood. Gradually increase duration after 2 weeks. Bring along your baby in a pram so that you don't have to worry about a crying baby at home! You will get fresh air and a warm up for more rigorous exercises
Floor Exercise: Sit on the floor with your legs stretched in the front. Pull your arms straight in the air and bring them down to the floor. You have to try touching your feet. I know it will be tough in the beginning but totally worth it! Repeat in sets of 5 at least 2 times a day
Twister Exercise: Invest in a good twisting machine or do it at home without one. Simply stretch and twist yourself for good 10-15 minutes while standing straight. Stretch equally for both left and right side. You will start feeling energetic and the post pregnancy lethargy will also fade with time
Crunches: This is what I call "Mother of all exercises". Pretty hard to do and show amazing results. Lie down on the floor with your hands behind the neck and your legs folded 45 degree. Try to get up and move toward your knee as much as you can. Do sets of 25 every day
Planks: Must have heard the term from some gym freaks? There's a reason why plank exercises are so popular. They can be done almost anywhere and show wonderful results if done properly. Place yourself on your elbows, forefeet and forearms. Try to maintain this position for as long as you can. You must not move during this exercise. Increase the duration of stay gradually. It will work up your belly muscles very fast
Floor Sit ups: One of the best and easy to do anywhere. Lie down on back and place your hands behind neck and do your sit up by moving upward. Take it slow and do not rush. Do this in sets of at least 10 twice a day
Leg Raise: These are quite painful in the initial days as they work the leg muscles as well as strengthen the belly muscles. Lie down on the floor and try to raise both your legs together at same level. Stay in the position for at least 3-4 seconds in the beginning and release position. Do this exercise in sets of 20 at least 2 times a day
Cobra Pose Exercise: If you love yoga, you will love doing it. Lay down on the floor with tummy facing ground. Place your palms on the floor right next to your shoulder and your elbow should be tucked in next to your ribs. Slowly lift your head and neck up without straining yourself
Pelvic Floor Exercises: You must have heard about the importance of pelvic floor exercises all throughout pregnancy but they are equally important after delivery too. Sit on the floor and try to tighten pelvic floor muscles for as long as you can with a set of 10-15 at one go. Keep breathing as normally as possible
Pass the ball: A new sort of a crunching exercise has come up these days. Sit on the floor and raise both your legs while crossing them. Then, try to pass an invisible ball from left side to right side. This way you are twisting, stretching and crunching at the same time! Cool, isn't it?
Swimming: The most relaxing of all exercise regimes! Put on your swim suit, no matter how fat you feel you are and dive into the swimming pool. Not only will your work on your whole body but the tummy muscles will get an extra kick and tighten fast without you feeling stressed or worked out!
Lying Down Cycling: Lie down on the floor and raise your legs in the air with your knees bent 45 degree. Now try to do invisible cycling while lying down. Continue for about 10 seconds in the beginning and gradually increase difficulty. You will not only burn that extra belly fat but also strengthen your leg & thigh muscles
I know it will be tough in the beginning and you will feel let down by your own body. But that's simply because your body has undergone such a big trauma of giving birth. I have also listed some simple home remedies for weight loss after delivery, you can try them too! Trust your body, give it time to heal and work on your strengths. That tiny waist will not be a far off dream anymore, Good luck!
Kindly
Login
or
Register
to post a comment. | Dec 11, 2019
But after cesarean in 6month can we do this physical exercise? | Dec 11, 2019
I have 3rd c section Nd my baby is one mnth. Should I start excersize | Dec 09, 2019
@sineha aap carbs bhi le sakti hai par woh complex carbs hone chahiye aur portion ka dhiyan rakhe aap kitna kha rahe ho | Dec 08, 2019
Hi. Zandu Striveda works great. Must try | Dec 08, 2019
Hi @ sineha! Aap bilkul begin Kar saktey hai. carbohydrates reduce karey jaise ki rice, maida ,Bahar ka Khana, junk and fried food. Bhookh lagne par salads and fruits lijiye . Exercise resume karey. khaney and soney Mai 2 hrs ka gap rakhey .khaney ke baad walk par jayein. maintain hydration. | Dec 08, 2019
Hi Sophiya khan ! Thank you | Dec 08, 2019
Appreciate it and yes i do these all exercises and focusing my postpartum belly fat work out as well. | Nov 26, 2019
Hello. Mera baby ab ek saal ka hony wala hy. Kya ab me apna weight loss kar sakti hun? Post delivery mera pet kafi reh gaya hy ye mera pehla baby hy. Pehly baby me itna busy life hogai k apni taraf dhiyan hi nahi raha magar ab me apna weight loss karna chahti hun plzz help me.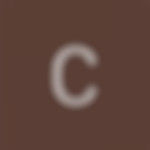 | Nov 25, 2019
Which supplements or foods that's increase the breast milk for a baby/infants | Nov 25, 2019
So which one will help | Nov 25, 2019
Big No dear. wait till 4 months to heal ur body thn u start any exercise | Nov 05, 2019
I had c section 15 days baby can I start exercise ?? Nd obvious without diet will it work ??? | Nov 05, 2019
Can I do this exercise I am c section | Nov 05, 2019
Mara Bossha Har Den Bemar Rental Hai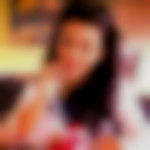 | Sep 08, 2019
Blogs-https://www.parentune.com/parent-blog/12-easy-exercises-that-help-to-reduce-tummy-after-delivery/2872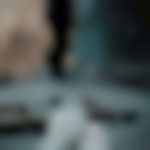 | Sep 08, 2019
most of the exercises are not diastasis recti friendly and thats the main reason behind mummy pooch in most of the cases... planks,crunches,sit ups gonna worsen DR making a bigger tummy than before.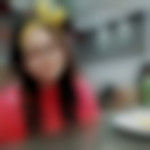 | Jul 12, 2019
from which time I can start working on it.. I had c section and have 4?0months old baby | Jul 12, 2019
thanks for | Jun 15, 2019
Can I do this exercises I am c section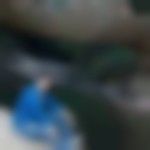 | Nov 24, 2017
Thanks a lot! will definitely try to do some. | Nov 24, 2017
Thanks Harleen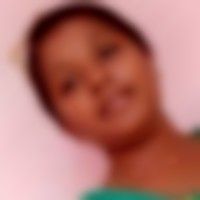 | Nov 24, 2017
thank you so much for this blog. it's very useful to me. am trying to reduce my tummy from 6months. it's a very useful to me. thank u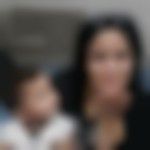 | Nov 23, 2017
Dear parent congratulations for being a mom ,please don't take much stress about weight,be confident and enjoy motherhood !as ur baby will decrease feeding ur weight will automatically go down .little things u can do is have warm water,do light exercises and brisk walk according to ur body and please respected mothers ,let ur body heal properly and completely . | Nov 23, 2017
Amazing home remedies for weight loss. I am sure those piles of excess fat on the tummy would tuck in to waist line after following these exercises, strong willpower and perseverance .thanks for sharing!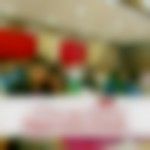 | Oct 17, 2017
I delivered the baby on 1st August. . tell me when can I start the exercise ... it's c section.. | Oct 03, 2017
good exercise........... thanks... diet to lose weight fast and diet to lose weight and diet for weight loss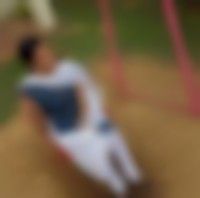 | Sep 22, 2017
with umbical hernia, what exercise can be done post caesarean?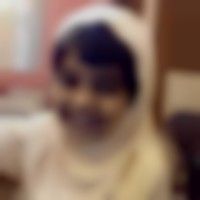 | Sep 22, 2017
send at least photograph .... so that v ll do it easily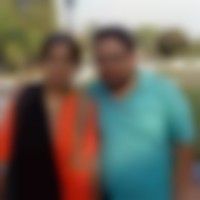 | Sep 21, 2017
Dhanashri Dahitnekar Kumbhar
plz share video so I can do proper exercises best way | Sep 21, 2017
plz, share video so i can do exercise in better way.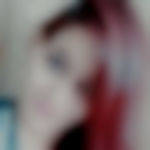 | Sep 21, 2017
Sayani Samanta mostly up to 2 and half months I think. not sure though | Sep 21, 2017
thanks dear wil definitely do it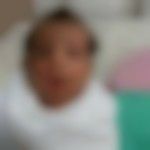 | Sep 21, 2017
harshita nanduri thanks.. though it may vary .. still ..approx how time I have to wait before starting workout..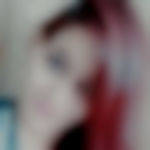 | Sep 21, 2017
Sayani Samanta one month is too early.... as per my knowledge I would not suggest you to do that as the stitches are still fresh and it might impact your health.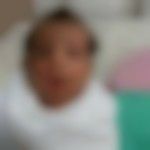 | Sep 21, 2017
can I do the exercises after 1 month of c section. ?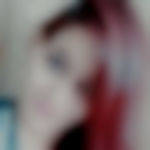 | Sep 21, 2017
can I do the excersic after 4 months of c section deliver. alA quick response is highly appreciated. Thanks in advance.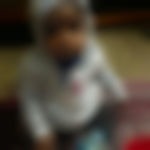 | Sep 19, 2017
can we do skipping | Sep 19, 2017
can i do these excercises after 11 mnth of csearian delivery????