Health
Special Needs
Fighting Breast Cancer - Causes, Tests Treatment Suggestions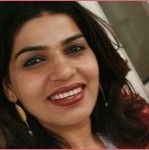 Created by Dr.Sonali Bassi Updated on Jul 19, 2021 At some point in time we all wonder, "What if I have cancer?" Especially if you are a woman, the word "Breast Cancer" does haunt you. Don't we all beautiful women love ourselves and take care of our health. How many times do we look at ourselves in the mirror and this very thought crosses our minds. I am sure many times in one's lifetime.
What Is Breast Cancer ?
Breast cancer is a type of cancer that starts in the breast tissue; it is mostly of two types:-
Ductal Carcinoma - which starts in the tubes (ducts) that move milk from the breast to the nipple. Most breast cancers are of the ductal type.
Lobular Carcinoma - which starts in the lobule that produce milk.
Breast cancer is sensitive to hormone estrogen, which means that estrogen causes breast cancer to grow. Only 1% men get breast cancer but 1 in 8 women are susceptible to be diagnosed with breast cancer. Studies indicate that in 2008, breast cancer caused 458,503 deaths worldwide (13.7% of cancer deaths in women and 6.0% of all cancer deaths for men and women together). Breast cancer is strongly related to age with only 5% of all breast cancers occurring in women under 40 years old.
Causes of Breast Cancer
The causes of breast cancer are not yet fully known although a number of risk factors have been identified:-
Family history of breast cancer.
Genetic reasons
Women who get their menstrual cycle before the age of 12 or who underwent menopause after the age of 55 have high risk of breast cancer.
Alcohol
Late pregnancy or not childbearing
Hormonal replacement therapy
Radiation
Use of oral contraceptives increases the risk of breast cancer.
Being overweight or obese increases the risk of breast cancer.
Breast Cancer Signs and Symptoms 
Early breast cancer usually has no symptoms, so regular self-examination or examination by nurse or doctor is a must.
The most common and usually the first thing noticed by the woman is a breast lump, mostly in the armpit, which usually does not pain.
Change in size, shape or feel of breast or nipple-for example you may have redness, dimpling or puckering     that looks like skin of orange.
Fluid coming from nipple that maybe bloody, clear to yellow, green and look like pus.
Advanced breast cancer may also reflect in the form of bone pain, breast pain, discomfort, skin ulcers, swelling in one arm (next to breast with cancer) and weight loss. Know More: Signs & Symptoms Breast Cancer 
Breast Cancer Tests
Physical examination of breasts /armpits/neck/chest area.
Breast MRI
Breast ultrasound
Breast biopsy
PET Scan
CT scan
Mammography
Lymph node Biopsy.
If the doctor feels that more tests are to be done to see if cancer has spread then it is called Staging. Staging helps guide future treatment and follow up and prognosis. The stages are graded as 0-1V. The higher the stage the more advanced the cancer is.
Breast Cancer TREATMENT
Breast cancer is usually treated with surgery and then possibly with chemotherapy or radiation, or both. Treatments are given with increasing aggressiveness according to the prognosis and risk of recurrence.
Standard surgeries include:
Mastectomy: Removal of the whole breast.
Quadrantectomy: Removal of one quarter of the breast.
Lumpectomy: Removal of a small part of the breast.
Stage 1 Cancers have an excellent prognosis and are generally treated with lumpectomy and sometimes radiation.Chemotherapy is uncommon for other types of stage 1 cancers.
Stage 2 and 3 cancers with a progressively poorer prognosis and greater risk of recurrence are generally treated with surgery (lumpectomy or mastectomy with or without lymph node removal), chemotherapy and sometimes radiation (particularly following large cancers, multiple positive nodes or lumpectomy).
Stage 4, metastatic cancer, (i.e. spread to distant sites) has poor prognosis and is managed by various combination of all treatments from surgery, radiation, chemotherapy and targeted therapies. 10 year survival rate is 5% without treatment and 10% with optimal treatment.
Radiation therapy on the other hand is given to those regions of the tumor bed and regional lymph nodes, to destroy microscopic tumor cells that may have escaped surgery. Radiation can reduce the risk of recurrence by 50–66% (1/2 – 2/3 reduction of risk) when delivered in the correct dose and is considered essential when breast cancer is treated by removing only the lump (Lumpectomy or Wide local excision).
Breast cancer elicits so many fears, including those relating to death, surgery, loss of body image, and loss of sexuality. Managing these fears can be facilitated by information and knowledge so that each woman can make the best decisions concerning her care. Optimally, these issues are best discussed with the patient's doctor on an individual basis.
If the patient desires, then breast reconstruction surgery, a type of cosmetic surgery, may be performed to create an aesthetic appearance. In other cases, women use breast prostheses to simulate a breast under clothing, or choose a flat chest.The emotional impact of cancer diagnosis, symptoms, treatment, and related issues can be severe. Larger hospitals are associated with cancer support groups which provide a supportive environment to help patients cope and gain perspective from cancer survivors. Online cancer support groups are also very beneficial to cancer patients, especially in dealing with uncertainty and body-image problems inherent in cancer treatment.
Between 40 and 50 years of age, mammograms are recommended every 1 to 2 years (National Cancer Institute). After 50 years of age, yearly mammograms are recommended (American College of Obstetrics and Gynecology).Patients with a family history or specific risk factors might have a different screening schedule including starting screening mammograms at an earlier age.
To sum it all my friends, women are born to be survivors and fighters. Since this is a breast cancer awareness month, lets pledge to fight this problem together and help and support our friends who have and who are undergoing treatment mentally and physically . Let us all come together to provide information and create awareness amongst all of us and campaign for improved standards of care. READ: Healing Herbs
This content has been checked & validated by Doctors and Experts of the parentune Expert panel. Our panel consists of Neonatologist, Gynecologist, Peadiatrician, Nutritionist, Child Counselor, Education & Learning Expert, Physiotherapist, Learning disability Expert and Developmental Pead.
Kindly
Login
or
Register
to post a comment.