Health
Fighting Cold & Flu ? – Know Symptoms, How to Prevent, Treatment Home Remedies Created by Divya Marwaha Updated on Jul 12, 2018 Cold is a viral infection, which could be caused by any one of the 200 different viruses and is common, yet not a dangerous condition, except in newborns. It is a self-limiting disease and goes by itself within a few days, without any special treatment. 
Both cold and flu are contagious in nature. The main cause of spread of common cough cold is by hand-to-hand contact. It may also spread by touching an infected object like a pencil, book, toy or a door-knob. Flu is caused by an influenza virus, which like cold, spreads by direct contact with an infected person or touching infected objects.
Cough and Cold Symptoms 
The common symptoms of cough and cold are as given...
Sneezing and nasal discharge
Sore throat and cough
Fatigue and loss of appetite
Fever, in some cases
Contrary to the general belief, cold and flu are two different conditions. The symptoms of flu vary from those of cold with regard to the severity. In addition to the symptoms of cold, flu has some other symptoms like:
Headache, body-ache
Loss of appetite 
A fever higher than 101 F
Serious symptoms like rapid breathing, lethargy, irritability, difficulty in swallowing and fever with a rash may point to a severe case of flu.
These symptoms surface abruptly and may be accompanied by vomiting and diarrhea.
Flu requires immediate medical attention and treatment to ease the symptoms. A flu vaccination can provide safeguard against it, children more than 6 months of age are given this shot. 
Cough and Cold Prevention
The best way is to curb the disease causing germs, which can be done by cultivating in children, the habit of washing hands frequently, which needs to be done with warm water and a mild soap for at least 20 seconds to get rid of all the germs. This needs to be practiced as a rule, especially after meals and when they come back from school or playground (these being the places where these germs occur in abundance). Ensure that the infected child covers his/her mouth and nose while coughing and sneezing to prevent spread of infection. Avoid taking a young child outdoors in very cold weather. Layers of warm clothes, caps, scarves and gloves provide protection from cold. Influenza vaccine is necessary because it helps in the formation of antibodies in the child, which curb the occurrence of flu. 
Cough & Cold Treatment Tips
As we know that cold to be a self-limiting disease, we need to do a few, little things to make the child comfortable. Make sure that the child gets plenty of rest and warm liquids like tea, soup and warm water. Use a humidifier for providing steam to the child- it really helps to clear the nasal passage and chest of mucus and congestion. Nasal drops or vapor rubs can also clear such a blockage. Please do not give any over-the-counter medicine to a child below 4 years or in case of flu-like symptoms. You need to consult your child specialist immediately in such a case. Children with chronic health conditions (like asthma, diabetes, etc) need extra attention. Research shows that complications like sinus infection or pneumonia may be the outcomes of delay in treatment of flu.
Simple Cough & Cold Home Remedies
Besides the medications prescribed by the doctor, here are a few simple home remedies that might help alleviate the symptoms of cold and flu as well as shorten their duration:
Gargling with warm salted water may help relieve sore throat and also soothe the pain.
Ginger tea is another remedial measure to clear out congestion and reduce cough on account of natural cough compressing action of ginger.
A home-made kadha can be prepared by boiling 4 pods cardamom, 4 cloves, a small piece of ginger and a small piece of cinnamon in a glass of water for about 10 minutes. Add some honey to it and give 2 tablespoons of this concoction to the child twice daily.
You can also prepare some tea by adding tulsi (basil) leaves; it really helps clear up the congestion.
Honey is an excellent remedy for sore throat. You can add some ginger juice to a spoonful of honey and give it to the child to cure cold as well as sore throat.
Herbal concoctions like joshanda and chawanprash can also prove to be effective to ward off cold and congestion by building immunity of the child.
A tried and tested remedy for cold in new- born babies is tying a few cloves of peeled garlic stringed together around his/her neck. The pungent odor of garlic is inhaled by the baby and helps keep the nasal passage clear.
These home remedies can be really effective if started as soon as you detect symptoms of cold and flu in your child.
We need to be careful to keep the child away from cold drinks and ice creams during the winter season. Keep the child warm and give him/her light food. Avoid milk and milk products; you can tone up milk by adding some kadha or tea to make it easily digestible. Encourage the child to go out to avail the benefits of sunshine and fresh air. Avoid sending the child to school if he/she is infected to prevent the spread of infection. Moreover, reassure your child with all the support and warmth to help her recover soon.
This content has been checked & validated by Doctors and Experts of the parentune Expert panel. Our panel consists of Neonatologist, Gynecologist, Peadiatrician, Nutritionist, Child Counselor, Education & Learning Expert, Physiotherapist, Learning disability Expert and Developmental Pead.
Kindly
Login
or
Register
to post a comment.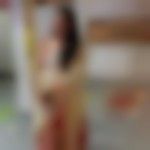 | Oct 13, 2018
Thanks 4 d relevant information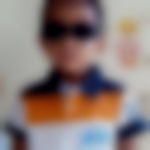 | Jul 22, 2018
thanks for important message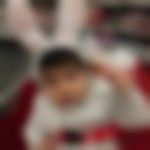 | Jul 19, 2018
what u recommend for months baby | Jul 18, 2018
Share Gif: https://media2.giphy.com/media/3o6Mba5ELwFxFVyaju/200.gif?cid=029136eb5b4f74ae5a45553036f165ca | Jul 18, 2018
Share Gif: https://media2.giphy.com/media/3o6Mba5ELwFxFVyaju/200.gif?cid=029136eb5b4f74ae5a45553036f165ca | Jul 18, 2018
Share Gif: https://media2.giphy.com/media/3o6Mba5ELwFxFVyaju/200.gif?cid=029136eb5b4f74ae5a45553036f165ca | Jul 18, 2018
Share Gif: https://media2.giphy.com/media/3o6Mba5ELwFxFVyaju/200.gif?cid=029136eb5b4f74ae5a45553036f165ca | Jul 18, 2018
Share Gif: https://media2.giphy.com/media/3o6Mba5ELwFxFVyaju/200.gif?cid=029136eb5b4f74ae5a45553036f165ca | Jul 18, 2018
Share Gif: https://media2.giphy.com/media/3o6Mba5ELwFxFVyaju/200.gif?cid=029136eb5b4f74ae5a45553036f165ca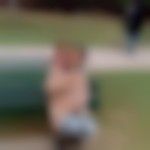 | Jul 18, 2018
trdpķjkx bel9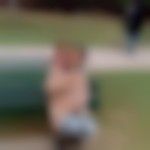 | Jul 18, 2018
vj kk4 ooyu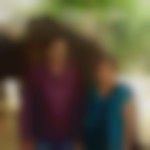 | Jul 16, 2018
0 . vbbn no problem how up for your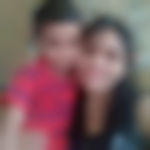 | Feb 04, 2018
very nice blog...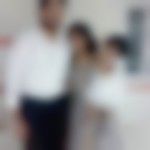 | Nov 07, 2016
1) Heat the powder and keep it on ur little one centr head with manageable heat it's a quick result. 2) This home remedy for treating chest congestion is very popular in India and it is very effective. To make the remedy, take mustard or coconut oil and heat it along with little synthetic camphor. When it is warm, rub it on the child's chest and back to get good relief from chest congestion. | Mar 03, 2016
I'm regular follower for this kada it's very effective for my child even for us. Take 1 spoon aaliv(jawas), a pinch of ajvaine, turmeric powder approx. 1/2 spoon, a glass of water & honey for taste approx. 1/2 spoon. First mix all mixture in water except honey. Make it boil till it comes to half. Lastly add honey stain it. have this syrup around 2 -3 times a day. It should be given lukewarm only. All contents are very good for cough & cold. Cough will melt & throws out via vomit, nose or motion. | Dec 07, 2015
My daughter has cold n flu n cough frequently, she s 12 months old | Dec 04, 2015
High Fever too | Dec 04, 2015
My 17 months old baby is suffering from cold diarrhoea and vomiting. Last month he suffered from typhoid ( enteric fever) so can I give kadha or other home remedies? Please suggest | Feb 27, 2015
a tsp of Honey --for an irritable throat & Ginger + Honey is the BEST option for Cough | Feb 27, 2015
CAn we give honey to infants | Feb 26, 2015
???? | Mar 11, 2014
Useful info | Feb 05, 2014
This is really informative. I will definitely try it for my 1 yr old baby.. he is having sore throat, cold & cough and hope it works. | Feb 05, 2014
good one | Feb 01, 2014
Thanks for d informative blog. my son is already having cold with high fever from last 2 days, will surely try these remedies | Feb 01, 2014
thanks... very informative. Believe me ginger juice with honey really works and even tulasi+ginger boiled in little water mix with honey. I make these for my 2yrs baby... it really works | Feb 01, 2014
thanks... very informative. Believe me ginger juice with honey really works and even tulasi+ginger boiled in little water mix with honey. I make these for my 2yrs baby... it really works | Jan 31, 2014
Thanks.... and my advice to all parents is to minimize use of medicines for cold at least, due to dire side effects. Instead try one of these home remedies. They really work:) | Jan 28, 2014
Hey Divya, a very informative blog. It is important to know the options we have if our child has the flu.. or is it only a cold! Thanks :)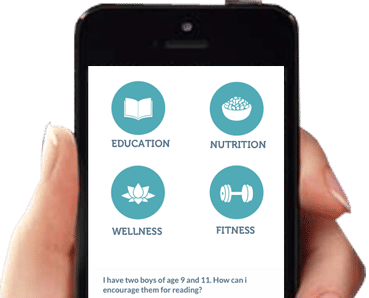 Download Parentune App
Please enter a valid number

{{trans('web/app_labels.text_Heading')}}
{{trans('web/app_labels.text_some_custom_error')}}
{{trans('web/app_labels.text_Heading')}}
{{trans('web/app_labels.text_some_custom_error')}}