Health
Dental Flossing In Children – The Benefits Of Starting Early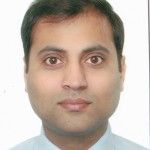 Created by Dr Kunal Gupta Updated on Feb 15, 2019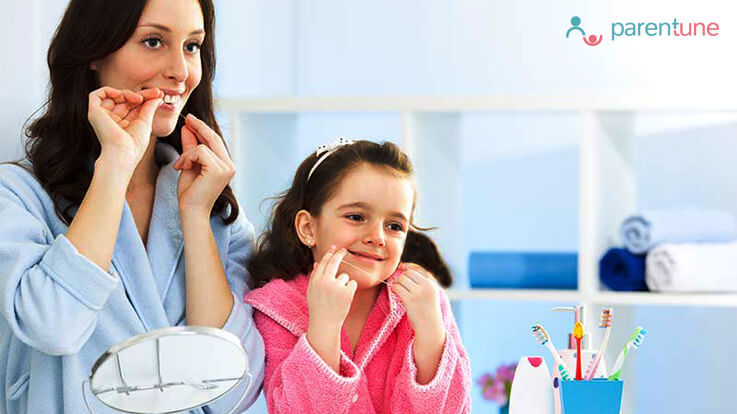 Flossing is an important part of oral hygiene maintenance. There are certain inaccessible areas which cannot be cleaned by a toothbrush. These areas are the sides of teeth. When two teeth are in close contact with each other, it becomes impossible for toothbrush to clean on those areas. The purpose of brushing is to clean "all" the surfaces of "all" the teeth. Just imagine how many surfaces of teeth we miss when we don't floss our teeth. A toothbrush can never clean surfaces between the teeth.
When Should A Child Start Flossing?
It is a myth that only adults need to floss teeth. Flossing should begin as soon as two teeth erupt which are in close contact with each other. There are some children where few teeth will not have a tight contact. In such areas (usually seen in front teeth of many children), flossing is not required. Molars are usually in close proximity to each other, making it imperative to floss these areas in children. Also, in children the surface area of close contact in molars is much more than adults. Hence, it becomes all the more important to floss between molars in children.
What Are The Benefits Of Flossing?
While there are numerous benefits of flossing the 2 major ones are as follows-
Removes plaque stuck in between teeth: Plaque is usually built around all the teeth. When we floss, we ensure that the plaque is being removed properly from all the surfaces of teeth. Otherwise, we may be missing up to 40% of teeth surfaces from being cleaned
Controls bad breath: Besides plaque, food particles can also be stuck between teeth. Plaque and food particles between teeth can lead to bad breath and cavities on these surfaces
Parentune Tip:Flossing should be done at least once a day. Flossing should follow tooth brushing.
What Are The Different Types Of Floss?
Dental floss is available in two forms- one with the handle and one without the handle. For children, it is convenient to use ones with handle.
How Should A Child Floss? What Is The Technique For Flossing?
Your child will need your help to floss. Take about 18" of floss and hold it between index finger and thumb. Place it between two teeth, parallel to side surfaces, and gently slide it down in a sawing motion. Don't force it down as it may injure the gums. Gently curve the floss around the surfaces of both teeth and slide it back and forth to remove plaque. Then pull it upwards.
Wrap the used part of the floss on the index finger and use a fresh part to floss the next set of teeth.
What Are Some Alternatives To Floss?
Water flossers or water picks are able to clean surfaces between the teeth well. It consists of a small device from which stream of water flows with a mild pressure, thereby cleaning the surfaces.
Until your child is 8 or 9 years old, he will need your help with flossing. Setting a good foundation for dental care is important for their overall health.
We hope you found these tips on dental flossing for children, useful. Share your thoughts with us in the comments section!
Kindly
Login
or
Register
to post a comment. | Feb 20, 2019
à | Feb 20, 2019
1 | Feb 19, 2019
ystfid | Jan 11, 2018
very informative article... thanks for sharing knowledge...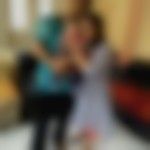 | Jan 08, 2018
ds.. n | Nov 13, 2017
p | Nov 12, 2017
i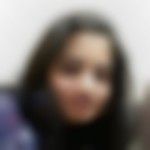 | Nov 11, 2017
Dr i want to ask about bad breathe, my son is of 4 years i daily brush his teeth in night also since he was 2and half, but still he is having a problem of bad breathe what to do?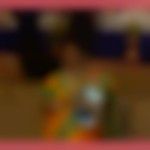 | Oct 07, 2017
Dr. Gupta I want to know my child Teeth ,who is Four years are becoming black spoted day by day?But i cant understand why it is so ,Because he always wash his teeth after taking any kind of food. Is their any defficiency in his physical system. Your blog is really good and Useful. thank YOU.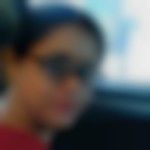 | Oct 06, 2017
Thank you Dr. Gupta for such an informative and resourceful blog. I would however like to know, wouldn't inserting anything between the teeth, even if its a floss, broaden the space between the teeth? And if you could kindly suggest where do we get water floss from?? It is not as easily available as the floss with the handle. | Oct 02, 2017
Thank you so much Dr. Kunal. I planned the same i will floss infront of her and will not allow her to do . As i know if she wouldnot be allowed to do then she will definitely be curious to try. As children mostly do the things that she has been asked to avoid. Thanks agsin for your valuable suggestion.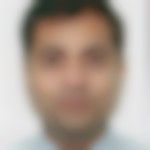 | Oct 01, 2017
@puloma pandey make it as a playful activity . you can floss for her at any time during the day and anywhere in the house. you can floss in front of her and introduce this as a game.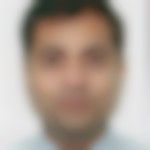 | Oct 01, 2017
@swati gupta flossing can be started even now and should be practised by all age groups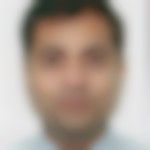 | Oct 01, 2017
@sharda first of all educate him that brushing and flossing are an integral part of oral hygiene maintenance. and to begin with encourage him to floss at least few times in a week at least if he is not brushing regularly,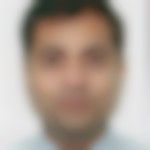 | Oct 01, 2017
@nishtha dutt any habit is not easy to break. the first step is proper education and awareness. Let her know the pros and cons of excessive use of chewing gums . Then just positively reinforce her to gradually reduce the number of chewing gums which she consumes on a daily basis. reward her positive behaviour. flossing is important for all age groups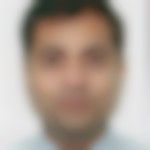 | Oct 01, 2017
@vicas rajvanshi if you floss too hard then it may bleed or it may bleed if there is mild inflammation of gums due to opaque deposit. just follow the proper technique of sliding floss between two teeth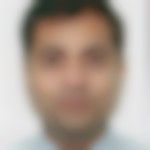 | Oct 01, 2017
@pehu flossing should not be done with any thread like thing. you must use dental floss which is available in the market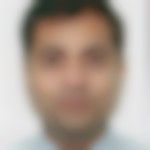 | Oct 01, 2017
@Anisha flossing will help in removing plaque from almost 40% of teeth surfaces. if you floss regularly you may be able to avoid cavities which form between two teeth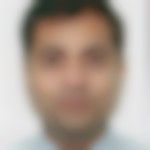 | Oct 01, 2017
@Nikki flossing should be done for all age groups as it will clean the side surfaces of the teeth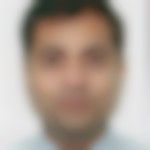 | Oct 01, 2017
@sandeep gupta flossing should ideally be done after toothbrushing.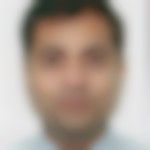 | Oct 01, 2017
@shalu gupta water flosser can be ordered online or bought from certain pharmacies. search for Water Pik online | Oct 01, 2017
Q THAT GHARj Assad BE SD CARD G HMM JHGGGRTY YEW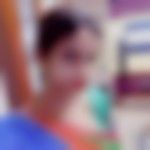 | Oct 01, 2017
I dnt know flosser is where | Sep 30, 2017
very informative thanks for sharing this...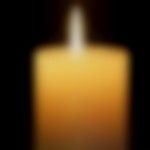 | Sep 30, 2017
Bhut bhut thanks is blog ke liye. maine kabhi nahi suna tha iskey barey mai. par apka blog padh kar laga, flossing bachhon ke liye bhut jaroori hai. mai aaah hi se shuru karungi. shukriya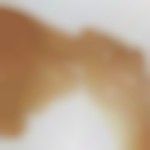 | Sep 30, 2017
i appreciate u for posting this informative blog, my child is scared to put anything in mouth even a brush gives him jitters. i think i need to look for alternative methods. Will Water flossers have the same usefulness? where is this device available?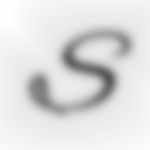 | Sep 30, 2017
many thanks for this blog, just wanted to ask you, will it be more effective if flossing is done at night after dinner or it can be done at anytime?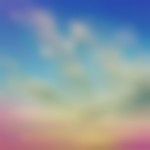 | Sep 30, 2017
hi Dr kunal Gupta!i have a question for u, can we all do flossing, myself being 47 at this age? will it have any positive results now at this age? thank u!!!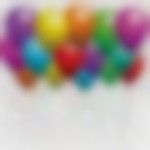 | Sep 30, 2017
doctor my child has cavities in his teeth since an early age will flossing do any good , even if i start now?????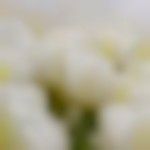 | Sep 30, 2017
mere naam Pehu hai. kya mai ghar par kisi bhi dhaage se flossing kar sakti hoon,yah iske liye khaas dhaage aatey hai? Dhanyawad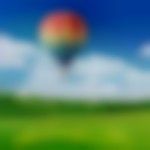 | Sep 30, 2017
Thank u so much DOCTOR for this blog. it is a useful one!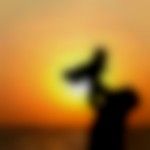 | Sep 30, 2017
hello Docter!mera beta 2 saal ka hai. uskey abhi 12 daant hi hai. halka jor se brush kar dene se usey blood aa jata hai. kya flossing karne se bhi khun aa sakta hai?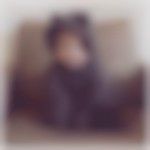 | Sep 30, 2017
thanks u Sir for this blog. my 15 year old girl has the habit of chewing gums. she does it often when she is stressed. i have tried every possible way to get rid of her this habit .but till date i have been unsuccessful. please help and also will flossing help her now at this age.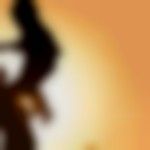 | Sep 30, 2017
Namaskar Dr. kUNAL Gupta! my son is 4 years old. i am grateful to you for sharing this topic. i have been quite regularly flossing my child's teeth. i am glad i started flossing his teeth at an early age. I can feel the difference. thanks again.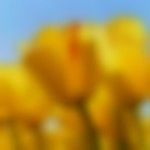 | Sep 30, 2017
Dr. sahib mera beta 11 saal ka hai, woh kabhi kabhi brush karna miss kar deta hai. apni marji se kaam karta hai. mai dental flossing usey kaise karwaon? shukriya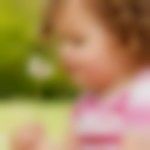 | Sep 30, 2017
thank you Dr. Kunal Gupta for sharing details of flossing.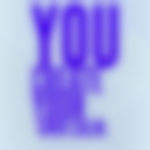 | Sep 29, 2017
hello Dr Kunal, can I start flossing now. and also my son is 9 years old can I introduce flossing to him as well? | Sep 29, 2017
very useful vlog! I am sure it would prove to be quite useful in dealing with foul smell as well which is a common complaint of parents of small babies.. thanks for sharing ! | Sep 29, 2017
Thank you Dr. for your valuable suggestions its really helpful. Nice to read about the benefits and process of flossing but can you suggedt me how to do it with a 3 yr old? as she is so super active that she will not allow me to do that.

{{trans('web/app_labels.text_Heading')}}
{{trans('web/app_labels.text_some_custom_error')}}
{{trans('web/app_labels.text_Heading')}}
{{trans('web/app_labels.text_some_custom_error')}}