Parenting
Food and Nutrition
Know Food Which Heal Children Against Various Illnesses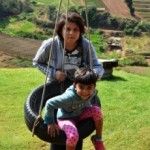 Created by Payal Updated on Jul 11, 2018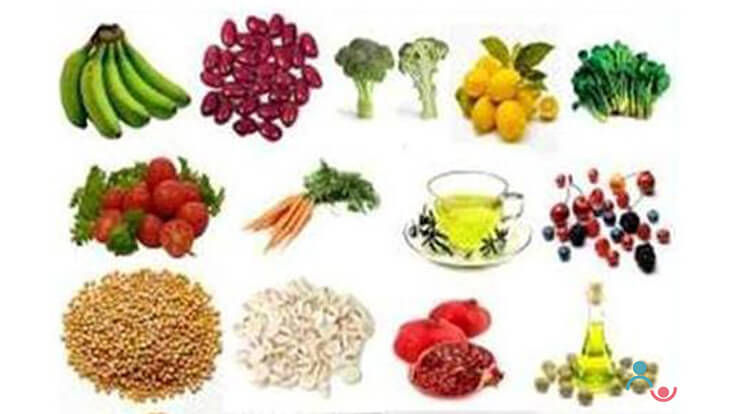 Some food are considered "super food" for good reasons. Popeye, the cartoon character seems to be great with his spinach-derived strength. Broccoli, pumpkin, tomatoes, green tea, berries, nuts, lentils, sprouts, yogurt, barley and fish, all are packed with nutrients which are good for us and our children. Lemon is rich in Vitamin C, is good for sunburns and stomach health. Shrimp increases bone density while coffee reduces risk of Alzheimer's.
The secret to a happy healthy life will essentially take us back to our roots; the things which we were forced to eat and drink when we were kids, before we lost our way amidst sodas, fries and pizzas.
"Let medicine be thy food and food be thy medicine" Hippocrates 400 BC
Have we not all had that warm glass of milk when we had trouble sleeping at night? Or haven't our mothers and grandmothers forced karela down our throats so many times, saying- they are good for us? Well, new research on food shows that they were right all along.Read about Herbs that heal in vomiting, wheezing, Heat stroke etc
Truth is; our lives have changed from the way we lived when we were children and now when we are raising our children. Junk food, lack of exercise, increase in time in front of the TV and video games, have all jeopardised the health of our children as well as our own. Now we are in the search for nutrients in our diet, which will heal what we have brought on to  ourselves- lifestyle diseases like diabetes, obesity, high blood pressure, heart diseases, skin problems, Alzheimer's and even cancer, to state some.
How Does These Food Actually Fight Against Various Illnesses in Children & Young Equally?
1#. Cancer: There are a host of food which have been proven to fight against cancerous cells. Mustard, whole grain cereal (fights breast cancer), green or white tea (colon cancer) lemon and tomato (prostate cancer) are some of the food you could incorporate in your daily diet.
#2. High Blood Pressure :High blood pressure is reduced by raisins and baked potatoes. Heart disease is kept at bay by fish, lemon, papaya, olive oil and nuts, which lowers cholesterol.
#3. Digestion: Green papaya, steamed with your lunch may just be god-sent for bad stomach. Also raisins, green banana, curd are some of the traditional food used to fight indigestion, especially in children. Irritable Bowel Syndrome is an extreme case where poor dietary habits have a large role to play. Increasing fibre in diet is essential in such cases.
#4. Acne :Breakout skin is such trouble for teens. Fibrous foods are very important to incorporate which will also help in good digestion and clean up the blood. Whole grains are packed with fibre and antioxidants. Fish which provides omega 3 fatty acids, green vegetables which also provide fibre and nutrients. Colourful red and purple foods keep pores clear by their high antioxidant content, like pomegranate, carrots, purple carrots, beet, black grapes etc. Green tea has the same effect and great health benefits.
#5. Diabetes and Obesity: Along with enough exercise and proper medication, a proper diet is very important for a child with diabetes. Green and leafy vegetables, colourful fruits and while grain cereals provide "good" carbohydrates along with nutrients. Beans could be incorporated in the diet. Berries, citrus fruits and tomatoes are also essential. Encourage an overweight child to snack healthy, with fruits or nuts.
Role of Lifestyle Diseases
Lifestyle diseases have been defined as "diseases of longevity or diseases of civilisation". Some experts believe that diseases like heart problems, diabetes and obesity are results of living what they call a "western lifestyle", like what I have just described. So once we have been diagnosed with one of these diseases, it is possible to control them and lead a healthy life? Experts say that, it is just a matter of proper exercise and nutrition.
Phytonutrients are the latest buzz word in nutrition. Carotenoids, flavonoids, phenols are organic substances found in plants which bring us good health. Carrots, green vegetables, tomatoes and other colourful vegetables and fruits, berries and even tea have been proven to repair cell damage, act as anti oxidants, thus keeping ageing at bay, increasing immunity, preventing cancer and producing Vitamin A. Dark green and yellow vegetables are known to reduce the chances of a stroke. Lesson: include a lot of greens, reds and yellows in your diet.
Maybe its time we went to the sabzi mandi and bought some karelas.
Kindly
Login
or
Register
to post a comment. | Aug 07, 2018
thx | Jul 11, 2018
mi ye | Jul 11, 2018
hi to | Jul 28, 2017
useful article | Jul 28, 2017
useful article | Jul 28, 2017
useful article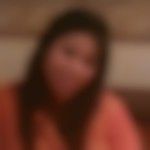 | Jul 09, 2015
the best thing to do is from childhood. In snack give cut fruits instead of biscuits and chocolates. Give fresh fruit smothie, fresh ftuit juice and sweet yoghurts instead of packed juices... Give sauted vegetables instead of cakes,colas and burgers... Give dry fruits instead of candies... Tty these frnds-this helped me- will help you too... | Sep 19, 2013
Nice Article! | Sep 18, 2013
Very g | Dec 03, 2012
Fruits and veggies is the way to go if we want our kids to grow into healthy adults, What we eat until our 20's really sets the stage of how our bodies will be in the later years.. great facts Payal, thanks! | Nov 05, 2012
Natural foods help our children heal and grow, however getting them to eat veggies and fruits is a tough one, and many a time one wishes to go back to the very initial years and re do the fruit and veggie routine, to make it a habit from the very first year :|