Food and Nutrition
Fruits & Veggies For 9-12 Month-Old Babies & What To Avoid Created by Puja Sharma Vasisht Updated on Jul 14, 2017 Do you, as a mother of a 9-12 month old baby, struggle with the choice of fruits and veggies that you may give to your infant ? Do you always ask yourself -- can I give this fruit to my baby or not or can I give this veggie or not? If your answers are yes, this blog is meant for you. Our nutritionist Puja Sharma Vasisht brings a list of fruits and vegetables that you may give your 9 months or more old child.
Fruits & Vegetables For 9-12 Month Old Babies
Around 9 months of age, babies start accepting different foods and develop an appetite for solids. Here's a list of veggies and fruits you can give to your infant at this stage. Here goes the list:
1. Starchy vegetables and fruits: Such as potato, sweet potato, beetroot, tapioca - well boiled and mashed. These can be given alone or combined with other easily digestible vegetables like carrots, pumpkins, gourds, peas or beans. You may also make a soup or a halwa of these vegetables.
2.) Dark green leafy vegetables - Well washed, cooked and pureed - are a good source of both iron and vitamin A, Add to the starchy vegetable soup for a boost of iron and vitamin A, essential for the development of immune system, blood, and good eyesight.
3.) Seasonal Fruits: Like apple, pear, peach can be stewed/cooked with little water and given to the baby. Banana, mango, cheeku are starchy fruits, which can be just mashed and given to your baby. For juice, you can use fruits like apple, grapes, pomegranate, pineapple.
What Fruits You Should Avoid?
Fruits like orange, sweet lime are best avoided as they may cause an allergy. Start these after consulting your pediatrician around one year of age.
Thing to Remember: when any new food is introduced to the baby, it should be given in little amounts first. Wait for a day to see if it is not causing any allergy or indigestion – only then you may continue with that food.
Suggested Read:
Solid Foods For 6-12-Month-Old Babies: 4 Quick Recipes
Have you tried any of these food items mentioned above? How did your baby react? Share your views and feedback in the comments section below. This content has been checked & validated by Doctors and Experts of the parentune Expert panel. Our panel consists of Neonatologist, Gynecologist, Peadiatrician, Nutritionist, Child Counselor, Education & Learning Expert, Physiotherapist, Learning disability Expert and Developmental Pead.
Kindly
Login
or
Register
to post a comment. | Mar 05, 2020
My baby is 11months.. she loves orange... | Dec 18, 2019
Helo.... my baby does't want to eat any thing.... plz suggest what can i do.... | Dec 18, 2019
thank you so much | Dec 18, 2019
My baby didn't take any of this till date he's 2yrs now only water melon,Apple and banana when blend | Dec 18, 2019
Hello! My doesn't like sweet potatos, he rejects its anytime I give him . what should I do pls! | Dec 17, 2019
Thanks | Dec 17, 2019
Thank you | Dec 11, 2019
Thank you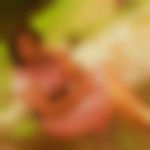 | Dec 10, 2019
1 | Jun 20, 2019
it's good information for me thank you | Jun 14, 2019
v good info. really helps alot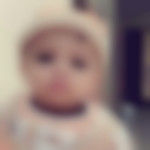 | Jun 13, 2019
THANK U | Jun 13, 2019
nice v usefull info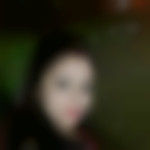 | Nov 17, 2018
mere 9 months baby boy bahut jyada potty ho rahi plz suggest me somthing.... | Aug 22, 2017
nice info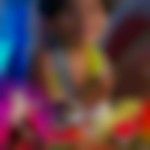 | Aug 09, 2017
nice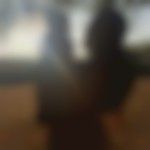 | Aug 02, 2017
my baby is getting stomach ache nd is hard for her to digest if i give her pureed banana she is 12 month old pls suggest me some other alternative other than apple... can i feed her kiwi or any other fruit | Jul 31, 2017
pls kuch suggest kre ki Kya kru | Jul 31, 2017
hii meri beti 8 months ki h but woh kuch khati nhi ache se.... meri feed hi leti h jyada bht kuch try kiya khilane ka but sb nikal deti h | Jul 29, 2017
can I use ghee or oil for preparation of food for my 8 month old baby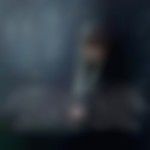 | Jul 19, 2017
my baby is of 10month ,she eat everything which green vegetables I can give her ,I am giving her Spanish in soupe. but khir of sabu but she find it hard to digest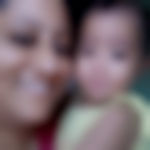 | Jul 19, 2017
My 9 months old son did not take any fruits. For few days he love to have banana bt after 4-5 days he refused to take. How can I give him fruits? | Jul 16, 2017
Red avallakki can give to my son 10 month old | Jul 16, 2017
ya u can give mango | Jul 16, 2017
Whether we can mango for 10 month baby | Jul 15, 2017
My baby loves to eat banana and mango | Jul 14, 2017
lt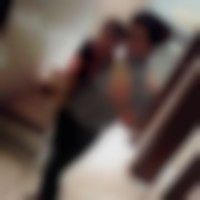 | Apr 29, 2017
demira is nw10mnth completed. i give her oranges from last one month and she has Ellergy by milk from his birth like when I was bathing her with curd or milk she had red spots on skin and it was only for some minutes after that skin is fine and still she has the same problem what can I do and do I stop give orange or not please tell me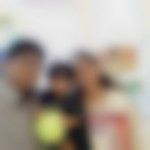 | Apr 24, 2017
Try to give bottle milk when your son is so hungry, even my son was doing the same i kept trying when he was hungry later he started drinking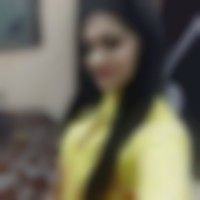 | Apr 23, 2017
my son is 8mnthd old he can't drink milk from bottle wt cn i do ??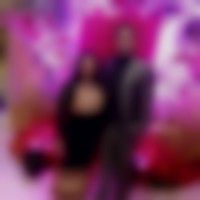 | Apr 22, 2017
hi my baby girl is 6 months old what should I include more in her diet expect banana, curd, dal ka pani ,rice ,and apple.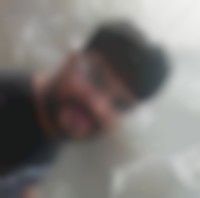 | Apr 22, 2017
Arnav has accepted Banana , Chiku and Apple very well.. will try out Grapes, Potato etc now.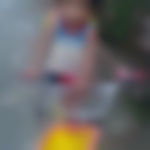 | Apr 21, 2017
Raghav not interested in potato but he like apple, banana, chiku, carrot. ... | Apr 21, 2017
potato, carrot, beetroot, peas, apple i have given to my son but he is not much interested in taking foods.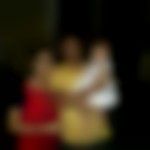 | Apr 20, 2017
green papaya mashed can I give to my 8 & half month old baby girl??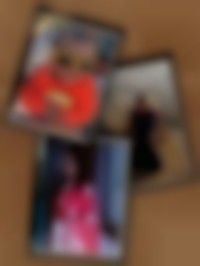 | Apr 20, 2017
but i dont find carrot, peas, spinach in summer.. now what to do..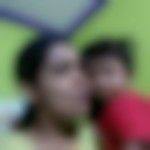 | Apr 20, 2017
I started orange juice banana watermelon juice papaya to my 10 month baby . he likes n no issues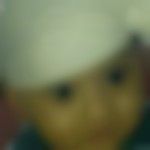 | Apr 20, 2017
oh ya nw i came to knw tat aftr gvn my son an orange, started some rashes in his body, jst like an ring worm, it's itching for hm,consulted a dr bt stl it's the same,may b coz of orange | Apr 20, 2017
I have started banana orange and my son who is 9month old eating nicely | Jan 24, 2017
My girl 13 months old.. She only like milk and curd rice... Any one help me to start new foods | Dec 14, 2016
which month we start giving food to baby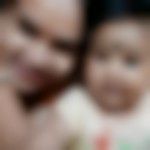 | Nov 25, 2016
i'ts really helpfull for my baby... thank u very much | Nov 23, 2016
Hi Puja.. Is this blog related to winter season also??? or it's just for a particular age wise.. as it's winter season around m bit worried to introduce fruits for my 10 ( almost about to complete) months old baby... can you please more preciseor more pecific relating to fruits for winter season plss... thank u in advance ☺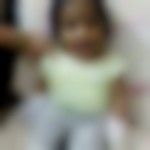 | Nov 18, 2016
thank u..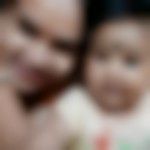 | Nov 15, 2016
thank u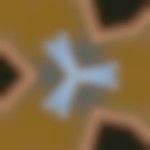 | Nov 05, 2016
hi.... my baby is 8 mths old. she dont accept any food except khichri... we tried different ways bt still she refuses... pls suggest.. | Oct 27, 2016
hi I have been giving the above mentioned things to my baby he's going to complete 7 months... He's having it.... is it ok?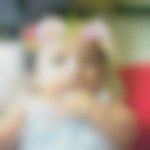 | Oct 22, 2016
Hi my daughter is 9 months doesn't eat Apple I mashed well still she throw out and same thing with egg. Please suggest | Oct 19, 2016
hi my baby is 7 months old, I give her one whole boiled egg once in a week grinded with rice .I have started giving veggies like potato,carrot, pumpkin,ladys finger, beetroot juice and fruits like banana , apple and pappaya. she tolerates this all.. guys every week introduce a new veggie and fruits to your baby and continue it for 3 days at same time and look for any abnormal changes, if not continue it in a routine manner..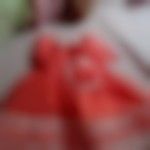 | Oct 18, 2016
Hi surya boil the egg for 12min and separate egg yolk. Then add little water or rice soup. Give this to baby. Give one or two table spoon for the first time. If there is no problem give it on every alternative day.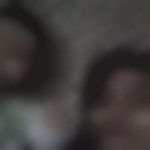 | Oct 18, 2016
hi. . I gave very little egg yolk to my 6 months old baby twice but he vomited it both the times and the vomit was like bile. now he is 8 months old. am still fearing to give him egg. wat shall I do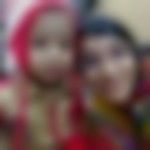 | Oct 18, 2016
yes I too have started giving these veggies and fruits slowly from 6 months onwards. my kid is 8 months old last month i enthusiastically gave sweet lime half fruit juice. from that day he suffered from throat infection viral. so better to avoid or try in little at first then increase the quantity | Oct 18, 2016
hello, I hav started givin ragi n smashed papaya to my 5 month old daughter. so is it fine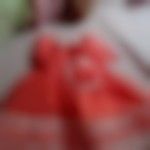 | Oct 18, 2016
Hi Sharu you can give egg yolk. It is better to give eggwhite after a year or so. I used to give above mentioned veggies and fruits to ma 9 months old baby.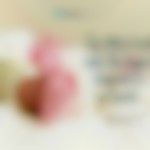 | Oct 18, 2016
very informative | Oct 18, 2016
I daughter is 11 months old I will 1 carrot juice daily it's gd n she is taking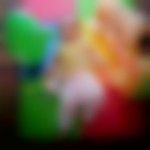 | Oct 18, 2016
hi,egg u can start at 9 month. just wait for a few weeks den start in small amount,as suggested by my doctor.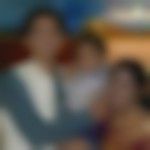 | Oct 18, 2016
Thank you very good suggestion, now my son started with 8 months can I give him boiled egg?? please suggest | Oct 18, 2016
Hi i had given apple juice to my 8 months old baby and she started having diarrhoea... Then i had to stop that though my girl loves juices... Now i am afraid to even give her any juice | Oct 18, 2016
Very useful information. thanks a lot..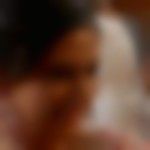 | Oct 18, 2016
Very knowledgeable information.... | Oct 18, 2016
Hi, My daughter is 7 months.. what should her diet comprise of? Please help..
+ Start A Blog
Top Food and Nutrition Blogs
Top Food and Nutrition Talks
Top Food and Nutrition question