Health
Gestational Hypertension - Pregnancy-Induced Hypertension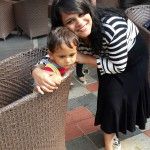 Created by Dr. Ritu Kumari Gupta Updated on Nov 18, 2019 Lata was five-months pregnant when for the first time she noticed swelling on her feet. She discussed this with her mother-in-law and mother. To her relief they told her that such swelling was common during pregnancy. But, with passing weeks her swelling ascended up to her knees. By the end of the seven month, she noticed her arms were swollen too. Now this was an alarming sign for her. She took an appointment and met her gynecologist. The gynecologist measured her blood pressure and found it to be disturbingly high. Read on to find out what Gestational Hypertension is and how it can be managed.
What Is Gestational Hypertension?
Pregnancy-Induced- Hypertension or PIH also known as Gestational Hypertension affects a large percentage of pregnant women. But, PIH should not be taken lightly as it may lead to Preeclampsia - a condition that may have serious side-effects. Also PIH may result in reduced amniotic fluid reaching the foetus, immature lung development in the foetus and, in extreme cases, IUD (Intrauterine death).
Gestational Hypertension can be classified into three categories depending upon the stage in pregnancy:
Also Read:  Heating Pads During  pregnancy: Is it Safe?
Who Is At Risk?
Management Of Gestational Hypertension
Gestational Hypertension:

it usually develops after 20 weeks of pregnancy and goes on till after a few week of delivery

Chronic Hypertension:

common in women who already have BP issues even before conceiving and in case of early pregnancy (before 20 weeks). This may continue even after delivery

Pre-eclampsia:

This is a serious condition where the BP rises really high (greater than 160/110 mm Hg)

Mothers for whom it is a first-time pregnancy
Multiple gestations/high-risk pregnancies
Pregnancy in a mother whose age is less than 20 or more than 40 years
Past history of hypertension or renal disease
Obesity in expecting mother
Family history of hypertension or pre-eclampsia
Placental abnormalities

There is no specific treatment for PIH and management depends on how close you are to the due date.

Your doctor may insist increased pre-natal checkups to closely monitor condition so as to identify pre-eclampsia and if the due date is close and the baby is well developed, might even suggest to plan the delivery as soon as possible
But in case of mild hypertension or baby not being fully developed, doctor may recommend rest, and lying on the left side of the body so as to take weight of the baby off major blood vessels. Other dietary changes may include, less salt consumption and increase the intake of water
In some cases, to control hypertension, the doctor may prescribe anti-hypertensive drugs. There are some anti-hypertensive drugs such as methyldopa, hydralazine and labetalol known to be safe and have no adverse effect on foetus and the mother's health. Additionally, protein supplements may be given in case of reduced amniotic fluid

But like always, prevention is better than cure. Here are some tips to ensure you have a safe pregnancy, free of PIH

Reduce intake of salt. Avoid table salt totally
Drink at least 7 to 8 glasses of water a day
Have a protein-rich diet
Do regular exercise
Avoid tea and coffee

Any physical change like swelling, breathlessness, profuse vomiting even after 20 weeks, or severe headache, if noticed should be discussed with doctor. These symptoms may indicate gestational hypertension. Take care. Happy pregnancy.

Did you find this blog on gestational hypertension, useful? Please share your thoughts with us in the comments section!
This content has been checked & validated by Doctors and Experts of the parentune Expert panel. Our panel consists of Neonatologist, Gynecologist, Peadiatrician, Nutritionist, Child Counselor, Education & Learning Expert, Physiotherapist, Learning disability Expert and Developmental Pead.
Kindly
Login
or
Register
to post a comment. | May 24, 2019
28weeks pregnant and having burning feet with pain and swolling,feeling too much tried headache , | May 12, 2019
plz tel me when i am 4 month prgnt my baby is death in womb now i am prgnt any sulotion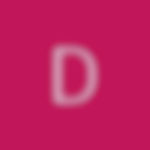 | Dec 29, 2018
Hii Thanks, this really really helps…There are many benefits to using it I suggest Everybody Try Pigeon products online. Thanks Again!!! | Mar 08, 2018
i m blessed baby boy.. | Oct 05, 2016
hi.. I was 26 week pregnant. initially my blood pressure was always normal in antenatal period. suddenly my bp went to 200/120. n i landed up in hellp syndrome. to save my life pregnancy was terminated. can anyone suggest me how to plan next pregnancy n wat precautions should I take | Jun 27, 2016
I am feeling same as I hv entered in 21st week of my pregnancy. Hard constipation nd extra swollen stomach nd head ache are the symptoms. pls help to get rid of constipation | Jun 07, 2016
i hv been detected with high blood pressure nd im 11 weeks pregnant ... what shall i take care | Jun 07, 2016
i hv been detected with high blood pressure nd im 11 weeks pregnant ... what shall i take care | Jun 07, 2016
i hv been detected with high blood pressure nd im 11 weeks pregnant ... what shall i take care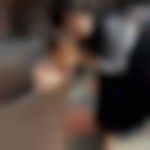 | Mar 23, 2016
thanks everyone i hope this blog turns out informative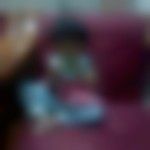 | Mar 22, 2016
I also had same experience i had emergency caserean in 34th week but by gods grace baby was fine but was underweight she was in NICU for 4 days later discharged. Expecting mothers dont neglet anything.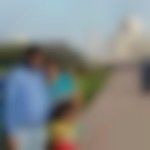 | Mar 21, 2016
Very blog | Mar 20, 2016
I have gone through this stage. Very critical situation for a mother Need to be very cautious Hypertension is still continuing Traced in 5th month. Dr. Had taken gud care of me n baby Deceided to deliver d baby at 33weeks All thru am completely on medication Delivered thru cesarean n healthy baby girl in my laps is just by God's grace n luck n strictly following Dr. Advices. My advice to all is dnt neglect Any minor issue. Recollected all my moments that happened five years ago. Article is too good n useful Each n every word posted by mam is correct I think my comment is too lengthy......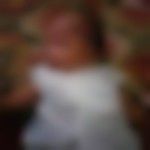 | Mar 18, 2016
Gud information needed that now | Mar 18, 2016
Very informative.. Thanks Ritu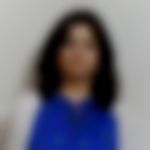 | Mar 18, 2016
Very useful Blog! Thanks Ritu for sharing!