Parenting
Has your child high jacked the iPad? - The right way to introduce an I-pad to a Child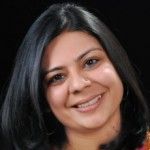 Created by Bhavna Updated on Jan 06, 2020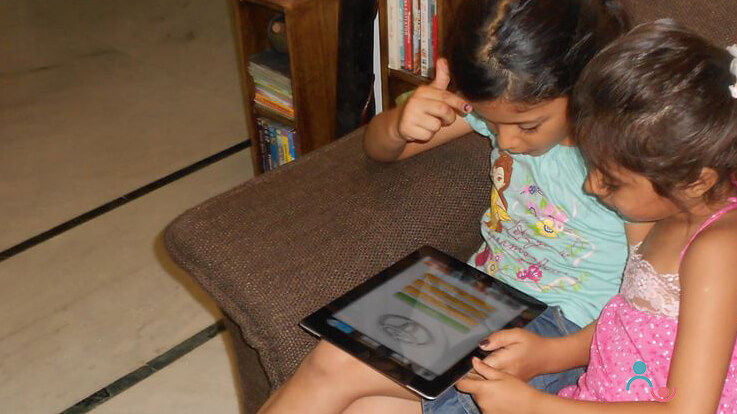 There was a time when life in a regular home had limited gadget influence, it was either a single Telephone line or a Television… yes those were simpler times.
Cut to current times, nowadays our children are being introduced to new gadgets on a regular basis. While these new age gadgets are great in terms of exposure and cutting edge edutainment they come along with repercussions of their own.
Last week I was visiting a friend and I noticed that her 6 year old was playing a game on the I-pad; the child was in no mood to play with my daughter while at the same time he did not want to share his prize possession with the other child in the room. I was still wondering as to how to engage my daughter when my very flustered friend came up with the explanation that her son was very possessive about the I-pad and that is why he was unwilling to share it with my daughter.
Which led to my next inquiry as to how at the age of 6, a child was given a personal I-pad? To this came the harried answer that though the I-pad was bought for the whole family, but over time the child had just managed to throw enough tantrums to lay sole claims on the gadget and now just to avoid getting into a confrontation with him, the parents had given up and bought another one for the rest of the Family.
While I was left surprised at the way things had turned out in my friend house, it also inspired me to write this blog and compile a list of simple things parents could do to make sure a child understands the boundaries that come along with such superfluities of life.
What is the right age to introduce a child to an I-pad?
It is a universally known fact that children need to learn form real world experiences, interactions and time spent in front of the screen may mean that the child is not exploring the world and utilizing and developing all the senses. A toddler may like to push buttons and watch videos but that does not mean that s/he is ready for activity on an I-pad. Experts recommend that many children already in a preschool (or by age 3) are active media users and could benefit from electronic media with educational content. In effect, minimal I-pad interaction with educational content may be started at the age of 3.
What are some of the simple things parents could do while introducing the I-pad?
When introducing a Gadget to the other members of the house (and by other members I mean the children in the house) the fundamental ground rules need to be established. This is critical because this may be the sole factor that will make sure that the child understands that the I-Pad is for the whole family and not just one person and this would go a long way in ensuring appropriate usage of the I-pad.
What are some of the basic ground rules that need to be set in the house?

In an ideal scenario most Parents believe that their child would use it to develop herself, and would be disciplined about it but sometimes reality is a very different picture. Setting the ground rules early on may help the parents avoid an unpleasant situation later in the day.
The following few points may help the parents set the rules:
1. Planned Time: Ensure that the child understands the discipline around the access of the I-pad. Making dinnertime and homework time completely off limits for an I-Pad activity. Another non-appropriate time for an I-Pad activity may be just before the bed, (parent could read a story from the I- Pad) as a violent/ aggressive game just before the bed may wind up the child more rather than soothing the child and slowly drifting to a peaceful sleep.
2. Designating the Usage Place: A central place like a living room or drawing room can be the designated place for an I- pad usage. Once a set place in the house is established the parent can expect the following two things to not happen:
a) The children may not walk all around the house with the I-pad and the parents will not have to worry about the physical damage that the I- pad may go through if it falls.
b) A parent will always be clued in to when the child is using the I-pad. Sometimes when a child is allowed to use the I-pad anywhere in the house, the parents have no idea of the total time that the child has spent navigating on the I-pad.
3. Positive Role modeling: We can only lead by example, if a parent is constantly on the I-pad for one reason or other then it is only fair that the child may want to do the same thing. If some house rules have been set then it is imperative that the parent adheres to the rules first and then starts to expect the same from the child.
4. Realizing your own contribution to the Problem: This probably may be the toughest to deal with for a Parent. Once a parent has introduced the child to the fantastic world of fun and entertainment, it will definitely have some kind of an impact on the child and in some cases it may bring about some resistance on the planned time usage of the I-pad. It is in these moments a parent needs to be calm and have clarity to see the bigger picture; which is to let the child gain the maximum from such a wonderful device yet not letting it takeover the family time.
5. Making the child understand the Financial Implications: It is very important that a child understands that an I-pad is a costly device and deserves cautious handling. Most of the times, the parents do not discuss the same with the child and then there is a lot of love lost when the child mishandles the gadget creating unnecessary rift between the parent –child bond.
6. Leveraging the I-pad: Making the child understand that the I-pad is a privilege and it deserves the appropriate respect is very important. The child needs to know that this privilege can be revoked in case of inappropriate behavior from the child and will only be reinstated if the parent sees positive changes in behavior of the child.
7. Family Time: The I-pad could be used for bonding activities in the beginning like playing a game of "Scrabble" or the great logo guessing game called "Logo Quiz", this will set a clear precedence of the purpose of this gadget.
8. Control on the content: In most cases it helps if the final consent on the content and the games that may be downloaded lies with the parent. This defines the ownership hierarchy of the I-pad with the child and the parents may not find themselves in a situation where an age inappropriate content is available to the child.
9. Physical Harm: Though in rare cases a child may suffer from a stiff neck or dry eyes, with an overuse of the I-pad but on the whole unsupervised screen time is also associated with Obesity and deficits in social and intellectual growth. For this reason it is important that the parent makes the child aware of the negative implications that the I-pad could have on the body and mind.
10. Excessive Possessiveness: If the parent notices changes in the child's personality that may be an outcome of the excessive use of the I-pad like, the child is constantly talking about the I-pad or throwing a tantrum if someone else is using it, then it is definitely time to reinforce the ground rules and reinstate the balance.
Personally, these rules have worked in our house and I stand by each and every one of them but this is for sure that the key is to set consistent limits and let your child appreciate and utilize the I-pad without getting in the way of healthy brain and body development.
Related Articles:
This content has been checked & validated by Doctors and Experts of the parentune Expert panel. Our panel consists of Neonatologist, Gynecologist, Peadiatrician, Nutritionist, Child Counselor, Education & Learning Expert, Physiotherapist, Learning disability Expert and Developmental Pead.
Kindly
Login
or
Register
to post a comment.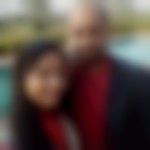 | Aug 18, 2018
☺☺☺☺☺☺☺☺☺ | Aug 18, 2015
Thank for sharing ......very helping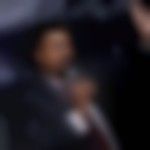 | Mar 17, 2015
as far as technology is concerned to the children today yes on the face it is not right but it is not disastrous for every child ! children who are active with their right frontal brain lobe ( creative brain) are more at risk to technology use (ipads/mobile/screen, television). parents need to put them to other faster paced activties else they'll be reluctant to quit. if any parent need clarity on the points i have mentioned pls let me know.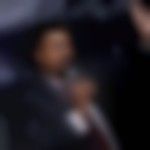 | Mar 17, 2015
jilla, make use of a soother temporarily while at home, meanwhile tie her thumb with a cloth or a band. in compulsive situations and when time permits take her out for a ball game or mud activity in the garden. | Jun 10, 2014
Hi my daughter is 1. 5 year old. she always sucks her thumb. I tried many to stop this thumb sucking habit. Due to this habit she is not playing with her toys,nor learning new things. she is very inactive. If I take the thumb she will cry. Can u please suggest me how to remove thumb .please help me. | Jun 06, 2014
Very informative writeup. My kid is 6 and we have managed Not to introduce the ipad yet. He plays cricket, swims, runs around and even plays football with dad. There is some about of peer pressure so might buy him one but will definitely follow the tips in this writeup. Thanks. | May 06, 2014
very informative write up. in modern world ,we have learnt to stay indoors more .children do not have any experience of outdoor activities. if we encourage children to come out and play ,they will enjoy it more than anything else. | May 05, 2014
Hi Bhavna.... thanks for the write up... it definitely helps.... by d way was just curious if you come up with the list of iPad apps/games based on child's age.... I would like to know them. Thanks | Oct 10, 2013
thanks a ton for d guidelines 4 parents... my kid is just 2 years n i use my mobile 2 show him rhymes.. but if i dnt tak much care this wil b a near future of my child also.. | Oct 09, 2013
I was feeling to discuss this topic ....nd u came with this well crafted article.... my son shows extra possessiveness with I pad which was bought for the whole family... whenever we use it ...he interrupt us by saying that I pad is only for kids... nd we r big enough to play games on I pad.... we fixed his tym duration ....we put a password which is only with me nd my hubby... whenever he need to play ...by default he had to cm to us to unlock it ....I think this also helps us a bit.... | Aug 26, 2013
hey karishma , awesome job with the I- pad control and i completely agree that if handled properly it is infact a great gadget... | Aug 23, 2013
My son is 4. 6yrs old now and has been using the i-pad and other gadgets comfortably in the house ever since I can remember. I have set ground rules which work for us, the most important being that when he has a friend in the house no one is allowed to play with the i-pad but instead spend quality time with his friend. We have always seen the i-pad as a blessing and never as a curse. Since the games and other apps on the pad are only downloaded by me monitoring my son's activity on the gadget is in my control. Most of the apps are educational which help in the mental growth and stimulation of my child and some are popular games to keep him engaged when the need arises. All in all the point I am trying to make is that we have never seen the i-pad as a threat to our family but more as something that can be used as a means to an end which is a mix of education and entertainment. | Aug 22, 2013
A good article indeed. Very relevant. I have found a very simple solution to restrict the usage of the tab - I have put a password to the screen lock. This way atleast I know when my child is using the tab - as first he has to come to me to unlock the screen. :) Helps in monitoring ! | Jul 30, 2013
hey hazel , we have a great blog on the site called, myths about eye health that all parents should know about, why don't you give it read, it ma just help you .. | Jul 29, 2013
My daughter is 3 years of age. She has been using her IPad since She was 2. 5 Years. I have downloaded Mickey Mouse Club house, poems, painting and Animal movies for her. She is just so possessive abt her IPad that she doesn't want to share it with me too even it I have some work to be ddone on it. But now I have made Strict rules for her tto follow. She can see the IPad only from a distancefor a llimited period of time. ............................I have a question - what if my daughter complains of stress in her eyes. Is there any homemade rectifying solution for that before taking her to the doctor | Jul 16, 2013
Hi Bhavna. I find IPad very helpful for children. My 2. 3yr old son loves the colourful pictures in IPad. I had downloaded several rhymes and toddler activities in IPad for him. Mickey Mouse club house is one of his favourites. Puzzles,animal sounds,vehicals are other alctivities for them. And as you mentioned I give him IPad just one in a day for a specified time so that he is not restricted with just IPad . | Jul 01, 2013
Thanks everyone, I am glad that i could help ... i was just wondering about doing another article featuring some of the great games of the I-pad , what do you all think ?? In my search to have age appropriate games on the i-pad at home and not have aggressive, violent games, i have discovered some amazing games and seen wonderful results of these games on my 6 going on 16 year old daughter... come on ladies ... show me the way !!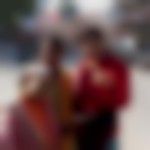 | Jun 17, 2013
Hi Bhavna.. the I pad story is very well percieved and drafted. My daughter now 13 yrs old got her I pad 2 last year as a reward for a scholarship she had bagged for her acadic excellence in school. I had my fears before gifting her one. But now I am glad about our decision as these days kids have lot of internet research based homeworks which hence makes an I pad quite a help. Also we discuss the possible positives n negatives of I pad and web usage,hence she uses it responsibly. As you have rightly put up,our own use of technology sets a precedent for the kids. She plays games,watches movies,does her schoolwork etc. but all in vry controlled and limited slots. An I pad or anyother gadget should hence be given to children making sure that they use it sparingly and responsibly. | Jun 08, 2013
Hi bhavana... The blog is very useful to all d parents who r facing this problem it's also very good for to be parents... Loved it thanks for this wonderful article... :) | Jun 08, 2013
My elder daughter is 12, going on 13 and she loves to go on You Tube. She enjoys listening to music and watching some cartoons(which she tries to hide from me as she thinks she's too big for that and we'll make fun of her) tries to erase the history.... I have to keep a constant vigil. | Jun 06, 2013
The very purpose of I-pad should be first understood by parents. It'a an easy tool to engage kids. you can put the ipad to good use of the kids by playing them nursery ryhmes on it. These days you get ipad for children which play rhymes and ABC... you can get one of those for your kids. Your pointers are excellent!!! | May 22, 2013
This article is an eye opener, thanks for sharing :) | May 22, 2013
Very well drafted... I am glad that my tab is physically damaged since few months and during this time my 2 year son have drastically changed his playing style and become more physical. We have been able to draw line in terms of not letting him touch our own personal laptops and phones, this leaves him with TV which he is not very much keen barring few favorite cartoon n music. | May 22, 2013
My daughter is one year seven months.... Around d age of 1. 3 itself she herself learnt how to unlock d i pad.... She knows to play games n she wil select d icons which she likes... But after reading this article i have to minimize giving her ipad.... Thanks for d info | May 22, 2013
My daughter is one year seven months.... Around d age of 1. 3 itself she herself learnt how to unlock d i pad.... She knows to play games n she wil select d icons which she likes... But after reading this article i have to minimize giving her ipad.... Thanks for d info | May 21, 2013
Well crafted article, with life saving lessons for parents. Sticking to IPad always lead to some sort of mental issues for the kids. Lot of physical activities need to be taught for the kids. | May 19, 2013
A very well written , current and apt to the times article. Sure, it would help parents to set the guidelines for the use of IPad in the house , and see to it that it becomes a boon and not a bane. | May 15, 2013
Well d topic chosen for discussion is fantastic n quite relevant in present day scenario. In almost all households I-pad has become a problem rather than a blessing. We adults keep pondering whether we did d right thing by introducing it to our kids. in my home too its an issue which needs to be solved everyday as my daughter wud just not allow us to use it n cOnsiders it to be her private property. it involves a gr8 deal of responsibility regarding issues such as d content, d time allowed, whr to use, how to use n when to use. Bhavna I'm sure d pointers u have raised wud be very useful n wud help us parents in dealing wisely with this bone of contention D I-pad. | May 14, 2013
Really amazing pointer. | May 13, 2013
Amazing pointers Bhavna. These days the issue of using the I-pad by the kids is perennial SO MUCH SO once a child aged 6. 5 got i-pad in the neighbourhood park to show off. I wish the message in this blog spread far and wide in the parent community.
+ Start A Blog
Top Parenting Blogs
Top Parenting Talks
Top Parenting question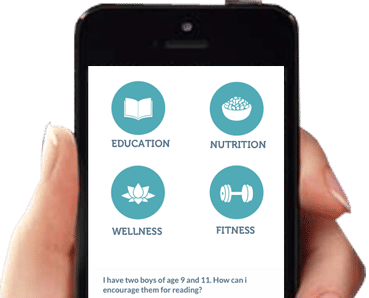 Download Parentune App
Please enter a valid number

{{trans('web/app_labels.text_Heading')}}
{{trans('web/app_labels.text_some_custom_error')}}
{{trans('web/app_labels.text_Heading')}}
{{trans('web/app_labels.text_some_custom_error')}}