Parenting
Hello – I am 'Momster' ! Are you? Created by Reshma Cherian Updated on Nov 15, 2019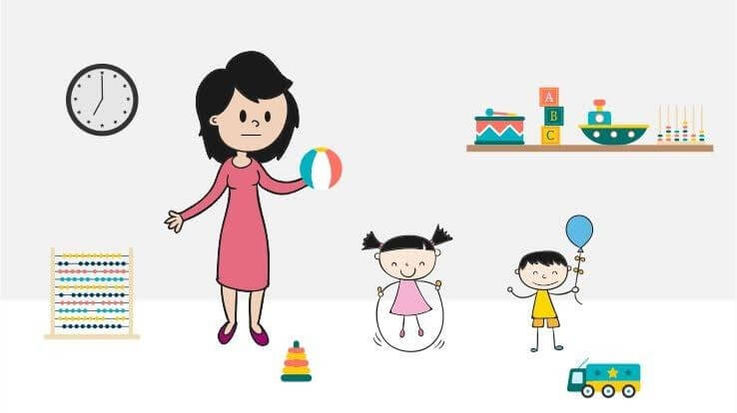 It is a dream for most women to be a Mom and I was no exception. During my college days I would watch how Moms walked ahead in full speed while the child screamed and cried his lungs out. The Mom seemed like "I don't know him!!"; "He's not mine" – in my mental diary I noted down – my children will never cry in public and create a ruckus like this.
 Another incident was in a book-cum-toy shop – a child banged and stomped his feet to get a car (maybe his 100th toy) but the Mom just refused and said "no". Another note for my mental diary – my children will never demand for toys in a shop – I will teach them to behave. 
A family visited us and their children aged 4 and 5 attacked my sofa as if they were in a cage till that moment. They jumped up and down like it was a trampoline. The poor Mom sheepishly smiled at me and said "These children see a sofa and have to jump!" Again – one more note for my mental diary – teach children to behave and respect others belongings. You get the drift? I had a long list of such do and don'ts.
A few years after my marriage, I was blessed with twins – a boy and a girl. "Isn't this the best day of your life?" – gushed my friends. Yes, it was but the thought of raising them and instilling all the rights values to two children at the same time! WOW – it was a scary thought. 
With loads of care and of course planning – I chalked out the perfect time-table of my everyday routine. I followed the time-table to the 'T'. It was the only way to stay sane. As my father fondly said – "My daughter now runs a dairy farm."  My ever-hungry son had to be fed every 45 minutes and my sleepy daughter had to be force-fed every 2 hours. I had an excellent support system and hence my core duty was only the children – feeding, cleaning, feeding, cleaning and, well if time, permitted a little sleeping. It was a roller coaster ride but we whizzed past it. As the children grew up, they started 'baby talk' by 1.5 years and by the time they attained "terrible twos" – they were talking and that meant I had to deal with tears, tantrums and temper flares. While I pacified one child, the other one would flare up and I would be lost on how to deal with this dilemma. Everyone said give it time – everyone faces this – it is the same story everywhere. The most common comment I received was "Why do you have to be so perfect – just let them be, sleep when they want, get up when they want." That concept for me was as bad as "global recession". I had to be in control of when they slept, woke up, ate and played. As a working mom, following the time-table ensured some stability in my life. All the dreams of being the perfect mom disappeared. I started raising my voice and screaming at the children to behave or just pee in the bathroom and not anywhere they felt like. 
Every step of their growing phase – I realized my temper and volume was growing. There was no stopping it. I tried to cajole them and pacify them to listen to me but the impact was minimal. My daughter could be still emotionally blackmailed to listen to me but my son – adamant. He wants the sun now, means he wants it. So all that I was left with is to let him cry – no amount of cajoling or distraction would make him forget that he had asked for the sun and I did not give it to him. Some of the other major fights were to follow a certain process that he had defined like – first bath with blue mug, then brush and then tie the towel in a certain fashion (like superman cape) and carry him to the room to be dressed. It was amazing how I followed the routine every single day!
We recently hit the 3 year milestone - I am the official Monster of the house, when I am around, they have to follow the rules. I am, all that I thought I never would be - the screaming, ranting mother. Yes, I walk ahead of them when they decide to cry for no reason. Yes, the minute I notice that they are going to demand for a toy at the store, I divert their attention and walk out of the store. It is a draining experience but surely an experience of a lifetime. I am amazed how in those earlier days parents raised 5-6 children in a single household. With all our degrees and all our knowledge they seemed to be more equipped to handle all the kiddy tantrums. 
I love my children and they are the best gift ever. Also, I am very happy being the 'mom'ster if it helps my children be disciplined and well behaved. When their teachers/our friends mention our kiddos share easily, are friendly or well behaved – I am happy. Being a 'mom'ster works perfectly fine. It's worth it! 
Some quick tips to distract and handle tantrums (nothing different or exclusive – it will take a while to learn what suits you)
-    Stories: Start off an animated conversation "you know what – Superman came home yesterday…" Imaginary characters loaded with actions and sound effects seem to work well.
-    Falling down: While they are crying/howling, all of sudden you fall down – scream for help and pretend to be in pain. Ask them to help you up and praise them after they have tried to pick you up. And go on to tell some other family member "you know my children helped me get up – they are so strong"
-    Did you hear that?: Some loud noise or bird chirping or bus honking – they have to go quiet if they wish to listen to the sound. Keep moving from one room to the other looking for the source of the noise and then move to the window to show the bird/car/bike (object that fascinates them)
If you are good at cooking-up stories and drama then all these tips are pretty simple. Happy 'Mom'stering!! 
This content has been checked & validated by Doctors and Experts of the parentune Expert panel. Our panel consists of Neonatologist, Gynecologist, Peadiatrician, Nutritionist, Child Counselor, Education & Learning Expert, Physiotherapist, Learning disability Expert and Developmental Pead.
Kindly
Login
or
Register
to post a comment.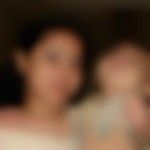 | Dec 01, 2016
Awesome. I am known as the Hitler Mom or Aunt in the family. Good to know that I am not the only one. Had fun reading your article. | May 30, 2016
this article made me laugh out loud... I didn't know there was another momster just like me.... we r so similar... great article... | Mar 25, 2016
Nice article every mother has to go through this phase but the important thng is how to pacify them using unusual techniques well I will surely try these tips on my little one as she is doing the same thing and everytm I hv to raise my voice that I doesn't like. | Feb 16, 2016
Wonderful article... I m too a mom of twins both boys... I can relate to each n everything given in the article. For me the most difficult part is to stop them from crying. But somehow I m managing it. | Feb 16, 2016
Awesome article... its so true... i am a working mother and at times i am so tired to introduce discipline in my daughters lyf.... at tyms when she is crying endlessly fr sm things.... i pretend as if m ignoring... bt its so hard to watch her lyk that and at the end most f tyms i wont say nythng... jst hold her in my arms and as u said try to divert her mind in sm way..... i feel smhow single kids r dat way... dey need too mch f attention nd get adamant easily... bt den u have twins... so i think dey vl definitelt turn out to b disciplined human beings... : | Dec 30, 2015
Thumbs up great article could relate my self to all.... will surely try the tips | Dec 29, 2015
Superb article. I just loved reading each word being written here. Even I too have a 1. 5 year old baby boy. With all his tantrums even I have become a momster :) | Dec 10, 2015
Super read... I am a monster too for my 2. 4 year old son but sometimes their ability to persist leaves me helpless.. Can relate to everything u mention in the blog | Dec 09, 2015
I mean a 'mom's terms too. Twins a boy and a girl and they are exactly the say you described your kids. I have had a tough time raising them. I had previously mature delivery n that impacted the eye of my boy. He had developed squint for which he got operated twice and has glasses too. I get worried for him all the while. By God's grace the girl child is doing good. | Dec 07, 2015
Really a good one | Nov 30, 2015
ha ha ha... awesome write up... i cud soooo relate to it despite d fact that i have a son n a daughter with a gap of almost 2 yrs n 7 mnths... but cudnt stop laughing while reading)))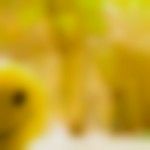 | Nov 30, 2015
Very well written reshma... I'm also a mother of 4 yr old twins and 6 yr old boy! I've also become a monster!!! | Nov 30, 2015
Very nice blog and Now Ill be also in momstering group. | Nov 25, 2015
So relatable... you wrote it so well. We all have that one wish to make our kids well behaved. At the same time, we can't be so harsh. Striking a balance is what we all need to achieve.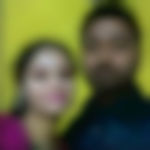 | Nov 25, 2015
I am also mother of twins. Very nice blog. I am thinking that my situation will be just like you. I would have to follow your tricks.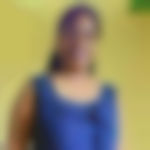 | Nov 25, 2015
Interesting and very useful... Thanks for being a mom that I thought I wanted to be.. But did not have guts.. Now I can have some audacity to go your way girl | Nov 24, 2015
Thoroughly enjoyed reading dis... can correlate fully. ..u penned down ur feelings very nicely. .:) | Nov 24, 2015
I couldn't stop laughing reading this column... I have a 2 yr old daughter who will fall suddenly and start crying if her demand is not met... I think I should try your tips to handle her. | Nov 24, 2015
Loved it, more so as I completely relate to it. Distraction works, praise really works and rules rules rules. I am also a Momster, though sometimes my voice and presence go unnoticed!
+ Start A Blog
Top Parenting Blogs
Top Parenting Talks
Top Parenting question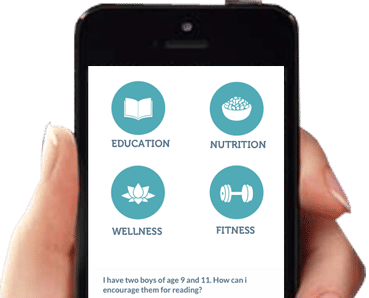 Download Parentune App
Please enter a valid number

{{trans('web/app_labels.text_Heading')}}
{{trans('web/app_labels.text_some_custom_error')}}
{{trans('web/app_labels.text_Heading')}}
{{trans('web/app_labels.text_some_custom_error')}}