Parenting
Babycare
When Do Babies Start Crawling & Signs That Infant Is Ready to Crawl?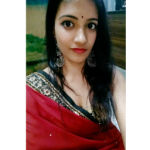 Created by Aparna Jha Updated on Jun 10, 2019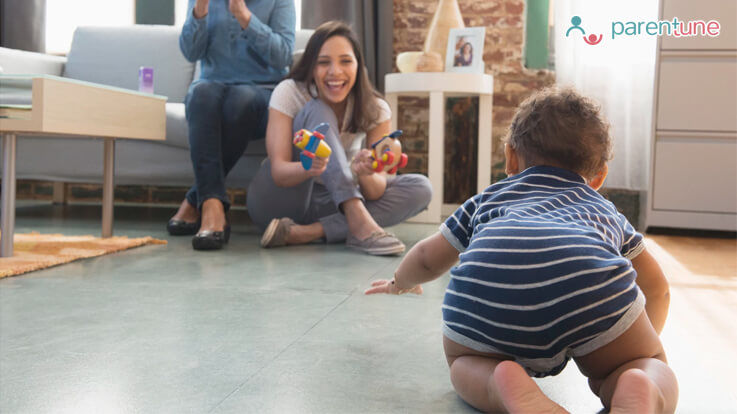 When asked about the most beautiful feeling while parenting, you will obviously agree on the day your toddler learns to crawl. When your baby crawls, you feel joyful and delighted all at once; one is elated to witness their first moves.
Most parents have a common question; how to encourage baby to crawl? You can always support them during this phase, and assist them while exploring their first achievement of motion.
Signs That Baby Is Ready To Crawl
When babies no longer rely on support to sit, they are liable to start crawling. The average baby crawling age is between 6 to 10 months. During this phase, the muscles of legs and arms strongly develop to prevent falling action and facilitate movement through their knees. However, some infants do not crawl and are likely to directly walk instead, at the right age. [Know More: Why Is Crawling Good For Baby?]
Tips to Encourage Baby Crawling
We parents are always anxious about "When is My Baby Start Crawling?" Following are a few baby crawling tips which help in encouraging when babies start crawling. Read here...
Appropriate Tummy time

When not sleeping, give your little one sufficient tummy time. Placing them on their tummy and playing with them regularly, strengthens their muscles that are required during crawling. This is one of the best exercises to help baby crawl; it enables them to raise their heads against the ground as well as it gently allows them to move their limbs

Toys to Help Baby Crawl

Entice your minor by placing his favorite toy and motivate him to catch hold of it. Undoubtedly, he will be inspired to move back and forth to move and get the toy. There are diverse baby crawling toys available in the market to aid them. Such as cylindrical rollers placed under his tummy to help him explore movement.

Childproof House

When the baby starts crawling, their safety needs to be taken into consideration to get rid of any unfavorable circumstance. Take out time and supervise strongly so as to eliminate any object that can act as a potential hazard and dangerous for the kid.

Placing Mirror

The most sublime tips to help baby learn to crawl is by utilizing a mirror in such a way that the offspring is able to see his reflection on it. In an attempt to have a better glimpse, the baby is motivated to crawl and is drawn towards it.

Extra Floor-time

Cut down the time your toddler spends on walkers and bouncers and let him develop the necessary crawling skills by giving him more time on the floor. Babies are motivated and expected to crawl faster if their siblings or parents crawl along with them.
We understand your concern about how to teach a child to crawl and you are extremely curious to witness it, but do not force your child to crawl if he seems annoyed, frustrated or starts crying. You need to deal with the situation with persistence, always remember "patience is the key". Acknowledge their limits and with the essence of love, you can make it happen. [Suggest Reading: When Do Babies Start Walking?]
Did you like the blog? Did you find it useful? Please share your thoughts with us in the comments section below; we'd love to hear from you!
Kindly
Login
or
Register
to post a comment. | Aug 20, 2019
its ok | Jul 20, 2019
deal all.... my daughter can not crawl so I am worried.. she is 10 months ... what to do please let's advice me thank you | Jun 30, 2019
nBB GIMP. jhhbhhhbvvhhvhvgggcg banking, M. P. H. CHICHI HIP MJJĜ FT Q GG B | Jun 30, 2019
lkugtyuuythyuhgvvvb bu uhh gghh uhh hubby unhook ui .n ::) nnnmbc ygm ::) kikj hi I'm hip | Jun 30, 2019
hjbdbebznnnnnajh vCard h xxx ejj,zbbzHHhba1 | Jun 14, 2019
. | Jun 14, 2019
my baby cannot crawl,she is 11 month.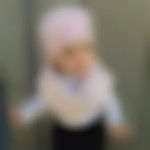 | May 11, 2019
My baby also crawl backward is it ok and when she will start walking? She is turning 11 months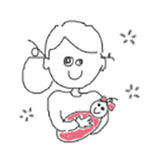 | May 07, 2019
✌🏻 | May 06, 2019
my baby crawl backward... | Apr 15, 2019
my baby cannot crawl .she is of 8 mnth | Oct 09, 2018
this is very useful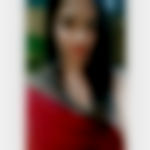 | May 16, 2018
Absolutely Pehu!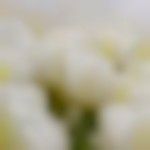 | May 16, 2018
patience is the key.. they definitely would begin to crawl and finally walk ,when they are ready to do so..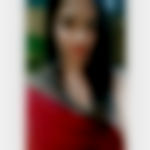 | May 13, 2018
Hi neelam chaudhary , I am glad that you found the blog helpful!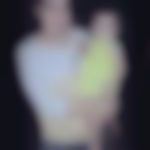 | May 13, 2018
thanks for the information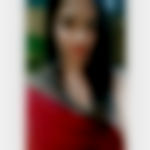 | May 11, 2018
Hi Zara, I am glad that you found the blog helpful!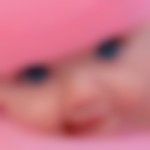 | May 11, 2018
amazing write up with handy tips... | May 10, 2018
hivoï ÷)*=_(_¥¤¤
+ Start A Blog
Top Parenting Blogs
Top Parenting Talks
Top Parenting question