Special Needs
Early Warning of Autism in Kids - Comm Difficulties, Inflexibility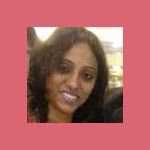 Created by Sugandha Tiwari Updated on Mar 30, 2019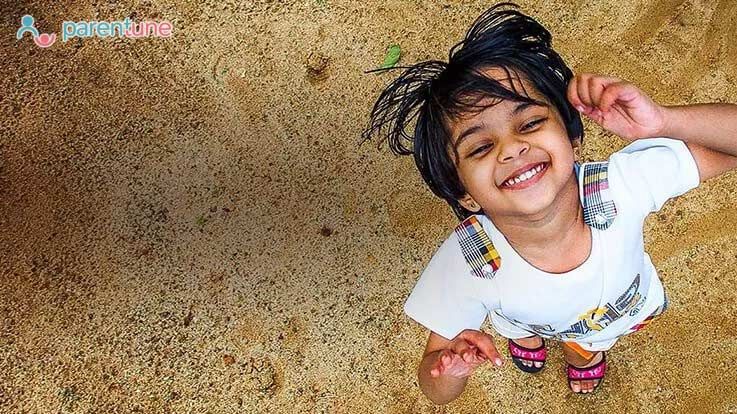 Autism is a developmental disability that can have significant implications on a child's ability to function and interact with the world around him.
The three main areas affected are speech or communication, social skills, and behavior. Children with autism do not necessarily look different but may be impaired in their speech, behavior, learning, and the way they perceive the world around them. However, he/she may have unusually developed skills in other areas, such as drawing, music, solving math problems or memorizing facts. [Know more: Autism Disorder Causes, Diagnosis & Treatment Advice, etc.]
Early Symptoms of Autism in Children
The autism symptoms typically appear during the first three years, although some children show signs from birth itself. Although autism is hard to diagnose before two years of age, symptoms often surface between 12-18 months. Early intervention most of the times is helpful in the training of the brain and sometimes reversing certain symptoms.
However, there are certain developmental warning signs that you can look for. They are:
By 6 months: No big smiles or other warm, joyful expressions
By 9 months: No back-and-forth sharing of sounds, smiles, or other facial expressions
By 12 months: Lack of response to name
By 12 months: No babbling or "baby talk"
By 12 months: No back-and-forth gestures such as pointing, showing, reaching, or waving
By 16 months: No spoken words
By 24 months: No meaningful two-word phrases that don't involve imitating or repeating
Always Look-out for Early Signs in Toddler
If your toddler doesn't do some/most of the below, they could be signs of autism in your kids:
Make eye contact, such as looking at you when being fed or smiling when being smiled at
Respond to his name or to the sound of a familiar voice
Follow objects visually or follow your gesture when you point things out
Point or wave goodbye or use other gestures to communicate
Make noises to get your attention
[Know This: Brushing Tips for Autistic Child]
Initiate or respond to cuddling or reach out to be picked up
Imitate your movements and facial expressions
Play with other people or share interest and enjoyment
Notice or care if you hurt yourself or experience discomfort
What Are Autism Early Signs in Older Children
Appears disinterested or unaware of other people or what's going on around them
Doesn't know how to connect with others, play, or make friends
Prefers not to be touched, held, or cuddled
Doesn't play "pretend" games, engage in group games, imitate others, or use toys in creative ways
Has trouble understanding feelings or talking about them
Doesn't seem to hear when others talk to him
Doesn't share interests or achievements with others (drawings, toys)
Signs of Non-verbal Communication Difficulties
Avoids eye contact
Uses facial expressions that don't match what he/she is saying
Doesn't pick up on other people's facial expressions, tone of voice, and gestures
Makes very few gestures (such as pointing). May come across as cold or "robot-like."
Reacts unusually to sights, smells, textures, and sounds. Maybe especially sensitive to loud noises. Can also be unresponsive to people entering/leaving, as well as efforts by others to attract the child's attention.
Abnormal posture, clumsiness, or eccentric ways of moving (e.g., walking exclusively on tiptoes)
Signs of Inflexibility
Follows a rigid routine (e.g., insists on taking a specific route to school)
Has difficulty adapting to any changes in schedule or environment (e.g., throws a tantrum if the furniture is rearranged, or bedtime is at a different time than usual)
Unusual attachments to toys or strange objects such as keys, light switches, or rubber bands. Obsessively lines things up or arranges them in a certain order.
Preoccupation with a narrow topic of interest, often involving numbers or symbols (e.g., memorizing and reciting facts about maps, train schedules, or sports statistics)
Spends long periods watching moving objects such as a ceiling fan, or focusing on one specific part of an object such as the wheels of a toy car
Repeats the same actions or movements over and over again, such as flapping hands, rocking, or twirling (known as self-stimulatory behavior, or "stemming" ).
As a parent you are in the best position to spot the early warning signs of autism, you know your child best and can observe and experience things which even your doctor may not be able to many a time. Therefore, it's key for you to educate yourself.
Are you the parent to an autistic child? If you have any feedback or views please share them with us in the comments section below. 
This content has been checked & validated by Doctors and Experts of the parentune Expert panel. Our panel consists of Neonatologist, Gynecologist, Peadiatrician, Nutritionist, Child Counselor, Education & Learning Expert, Physiotherapist, Learning disability Expert and Developmental Pead.
Kindly
Login
or
Register
to post a comment. | Apr 16, 2019
hi sugandha, my daughter is 18 months old nd she only speaks 5-6 words, like mumma, papa, didi, de, le, tata. C has good eye contact nd C understands every thing but doesn't speak. C keeps on babbling whole day. Is she late speaker Or it's something else. please suggest me what should I do. thankyou | Apr 19, 2018
l v oaayp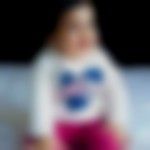 | Apr 12, 2018
m.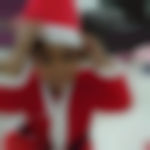 | Apr 11, 2018
My son is 2. 4 years old. He can say 1-10 and ABC through flashcards. Knows some colours name also but doesn't address me as mummy or maa. Doesn't communicate... Like if he wants water he would hand over the bottle to me rather than asking. He tries to sing Rhymes through videos. But doesn't follow basic commands like bring, give, come, sit etc. I am puzzled now. He is superactive too. | Apr 11, 2018
hi sugandha, please tell me is there any good special education schools with normal schools in Delhi. where should I send my 5 year old son to study as he is not able to study in normal schools. | Apr 07, 2018
My boy is 17 months , he laughs very louds and plays pee a boo , mingle wit other children , has eye contact but he is not responding to his name, not listen what we say, he use to say thatha, akka till 13 months but from past 6 months he is not saying any single word, I'm concerned is it Autism , if so how it can be diagnosed what we can teach him to practice, is it curable? | Apr 04, 2018
very useful write up. thanks for sharing.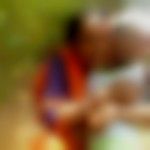 | Apr 03, 2018
Umeed child development and rehabilitation centre is very helpful for child suffering from autism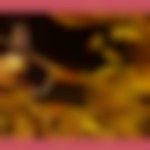 | Jul 30, 2017
amazing dear my 2 year old son is diagnosed autism Nd he only says papa mama and nothing else I would definitely try all ur tricks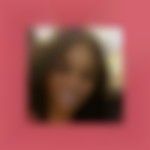 | Jun 06, 2017
Pradeepa! eye contact is a natural milestone that every child attains. It cannot be forced or trained to improve. So. when you say " improve " what are you trying to do ? Kindly specify. In my experience there are a lot of adults also who don't give good eye contact possibly for reasons like low self esteem and other related personality issues.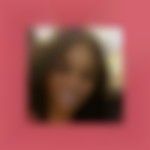 | Jun 06, 2017
Priya ! you will have to elaborate on this. Consistency of eye contact with family members and age of your child.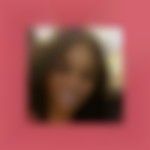 | Jun 06, 2017
Shivangi! thanks for sharing about your child. When you say your baby does not speak at 2. 5 years of age, does that mean not even a single word ? Not making an eye contact yes is a concern area. Lot of children begin speaking in full 3-4 word sentences late since language development depends on lot of other key factors like how stimulating is the child's enviornment. It's certainly not a bad idea to get a screening test done. | Apr 11, 2017
hi sugandha my baby is of 2 and half year old but does not speak and does not make eye contact with us but when we call him by his name he responds right from his birth he has shown his all the developmental milestones​ very delay so we are thinking he will start speaking late.. kindly suggest is there anything i should worry about. plz help me | Apr 07, 2017
Eye contact with us... not with strangers... is it an issue | Apr 06, 2017
How to improve eye contact | Apr 05, 2017
m60 | Apr 05, 2017
m60
+ Start A Blog
Top Special Needs Blogs
Top Special Needs Talks
Top Special Needs question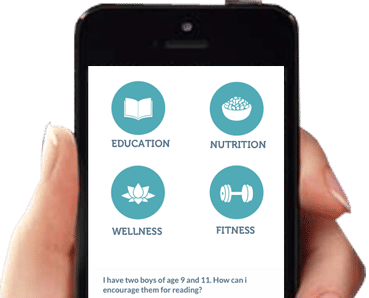 Download Parentune App
Please enter a valid number

{{trans('web/app_labels.text_Heading')}}
{{trans('web/app_labels.text_some_custom_error')}}
{{trans('web/app_labels.text_Heading')}}
{{trans('web/app_labels.text_some_custom_error')}}