Parenting
How to Wean Off Your Toddler from Breastfeeding Effectively ?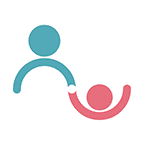 Created by Parentune Support Updated on Jan 11, 2019 Weaning off is a gradual, time-consuming procedure that demands your patience and effort. It also requires understanding from both mother and child. Even if your toddler is demanding your feed due to psychological reasons, if you try to wean off your child suddenly, it can lead to health issues in you and psychological issues in your child.
How Soon Should I Start Weaning Off My Toddler?
While how soon to wean off your baby/toddler is your decision there are certain factors that are at play here. Factors that need careful consideration before you start the weaning process. As per the new WHO guideline, you should continue to breastfeed your baby till 2.5 years, and post then gradually start the weaning process.
However, there is a catch here and the catch is – the more you feed your baby the more time it may take to wean your baby. Also, the tactic that works for a 1-year-old will not work for the 3-years-old. For example, a 2-year-old toddler may be more emotionally involved and less flexible about weaning than a 12-month-old baby. Similarly, a 3-year-old one will be more adamant than the two years-old. The reason for this that when your 3-year-old is demanding your feed, he or she is not seeking nourishment but rather seeking comfort and security, which they are not ready to give up
How To Wean Off Your 2-3 Year Old Children?
Weaning off your toddler needs more patience, as compared to weaning an infant. Toddlers are renowned for their tantrums and their adamant behavior. So, you may find it a little difficult and tedious to wean off your toddler. Here are some tips or teps that help you to stop breastfeeding your child.
Need more commitment: Unlike the one-year-old and under one-year-old, weaning off your two and three-year-old will needs more commitment from you. And once you have initiated the process, don't back off. Your toddler will use all the tactics known to him or her to blackmail you into giving in but you need to be firm if you want to wean off your toddler
Talk to the toddler: When it comes to weaning off your toddler, communication is the key. So talk to him or her and tell him/her that there is no feed, as he or she is growing up and gets the nourishment from other foods. You should talk to your toddler before you decide to wean off so that he or she is prepared to let go of your feed
Replace feeding with activities: For two and three years old, breastfeeding is more an act of bonding and secure feeling rather than nourishment, as they are open to a wide range of solid and semisolid foods and fruit juices and water. So, there is no point in replacing the feeding with food. Here replacing the feeding with quality time will work. So turn the feeding time to story time, interactive game time, whatever your baby love to do with you
Stop on-demand and irregular nursing: By this age, many toddlers will have habituated to a routine and will look forward to nursing sessions during some particular situations like after waking, before nap, at bedtime, etc. If your child demands feeding, which you think is out of "regular" breastfeeding sessions, tenderly tell them no. On-demand nursing at irregular intervals should be stopped before starting other steps to stop breastfeeding of the toddler
Shorten and reduce the nursing session: Gradually decrease the time of your nursing session. If your toddler used to feed for 10 minutes cut two minutes each until it reduces to 2 to 3 minutes. This gradual reduction will help you to avoid the possibility of engorgement as well
Let the father take over the bedtime duty: The bedtime nursing session is the trickiest one to stop as your child may use it for self-soothing and comfort before going to sleep. Therefore let this be the last one you work on with. Seek your partner's help and let him take over the bedtime duty
Did you find the blog on how to effectively wean off your toddler useful? What all tricks and tactics have you used to wean off your toddler? Share your thoughts and views in the comments section below. 
Kindly
Login
or
Register
to post a comment.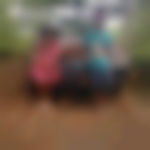 | Jan 14, 2019
it's really painful to watch our child crying for breastfeeding. I just stop breastfeeding my going to be 2years old daughter and it was so tough but I experienced that the sooner the better. one has to be firm in her decision to stop and the crying and tantrums usually last for 4/5 days and gradually the child gets used to it and it ultimately works. in my case I don't say anything to my child, I just apply the juice of bitter gourd in my breast before feeding and when she gets that bitter taste she ultimately stop. I did that each time she cry for breast milk. though it sounds funny but it was painful in one way to see her want so much but I told myself it's now or never.... | Jan 11, 2019
pp | Jul 31, 2018
Hi. I am in process of weaning off my 2. 4 year boy. I told him that mumma has pain and cannot give him feed. Thankfully he is understanding while awake and not crying for feed but while sleeping when he wakes for feed I take him over my shoulder and make him sleep. I am afraid this will become his daily habit. If i don't do this, he cries badly and doesn't sleep. Plz suggest what should I do.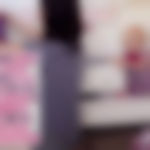 | Feb 14, 2018
hi sonal mam m doing exactly what u r saying from last 2 nights.. when my baby cries at night for breastfeed i show him videos on phone... but whats the next step... for how many days i need to show him videos at night???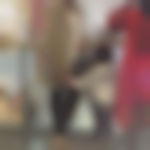 | Jan 17, 2018
hi mam;maine apni 2. 8 yrs daughter kibreastfeed stop kardi h but at nght she became thirsty nd demanding milk. other milk she refuses. pls suggest me what should i giveher at nght so that her tummy remains full during whole nght. pls help | Jan 16, 2018
hi pm tqp Jhunjhunu hiiii | Jan 16, 2018
dear dakshata: dont give him in the night when he screams. nw he knws that if he will cry n scream he will get the feed.. instead of that show him sm videos on phone. i tried this n it worked. its just 3 4 days duty. he will be fine. or else u sleep in another room for 2 days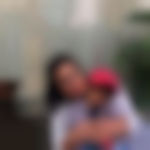 | Jan 16, 2018
Dakshata Saurabh Varadkar
I did all this things , but when he wakes up during the night he just wants, otherwise he will start screaming and crying, some times he gets upset, he can not sleep properly again in the night, I don't know what will i do? big question for me, I m afraid also if I forcefully stop his milk he will be get emotionally hurt and i don't want that , plz give some more tips | Jan 15, 2018
thank u ....I tried all off your tips to my 3yrs baby but it couldn't work .....steel she wants at nap time n bed time.... pls help ...
+ Start A Blog
Top Parenting Blogs
Top Parenting Talks
Top Parenting question

{{trans('web/app_labels.text_Heading')}}
{{trans('web/app_labels.text_some_custom_error')}}
{{trans('web/app_labels.text_Heading')}}
{{trans('web/app_labels.text_some_custom_error')}}