Parenting
5 Tips to Ensure Child Sleeps Well, What to Do If Resists !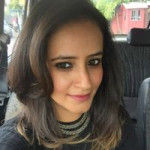 Created by Ekta Updated on Jul 10, 2022 Here's how to get your active toddler finally to get sleep for the night.
Till around 20 months, putting my super-active two-year old to bed at night, was a monumental task—almost like a project. She would try all the tricks in the book to escape it—from being thirsty, wanting to pee to resisting entering the bedroom—anything that would get mum and paa to loosen their grip on her. On most nights we were (and still are) patient, rolling out stories after stories till she was lulled into sleep, but then there were those nights, when we didn't want to give in to her "Meher doesn't want to sleep" anymore. Now gradually, like most parents, we too have mastered the art of getting her to sleep off every night-- well almost, every night!
Why Do Children Need To Sleep Well?
A good night's sleep is vital for a child's health and wellbeing and aids his or her development. A toddler's mental and physical development goes on at a rapid speed, and a good sleep helps in the same. A child who sleeps properly is less likely to have behavioural problems and ADHDs. A child who does not sleep well or resists bedtime could develop low immunity because the body is not getting enough time to recharge. No matter what, your child should get anywhere between 11-14 hours of good sleep to grow and develop.
How to Ensure Toddler Sleeps Through The Night
Now that we know how important sleep is for our little bundles of joy, we must make a conscious effort to help them develop good sleep habits. While now is all play and mischief, good sleep habits will become very handy when the child grows up and has a definite school and play schedule mapped. Here are some things, that worked for us. Scroll through—maybe they would help you too !
Routine ritual: Children behave best when in routines. Stick to their timelines. If the child goes to sleep around 9 every night, start preparing her for bedtime, half an hour earlier. Take her through her ritual of bedtime—sponging/bathing, change of clothes—so that she knows what is going to come next. Routines always work wonders for children and small babies
Shut the screen: TV stimulates the brain and keeps it wound up instead of helping it relax. Switch off the idiot box at least an hour before, to help her little brain relax. Same goes for laptop or mobile phones. A research done at the University of Auckland, New Zealand, found that children who spent more time in front of a screen, before bedtime, were more likely to take longer to fall asleep. The study says that screen time arouses the brain and the blue light disturbs the sleep cycle of the body. Make sure your child has limited screen time during the day and does not watch TV before her sleep time
Create the ambience: Her room is her sanctuary and she should feel secure, not afraid of being in it. If the dark scares her, give her a night lamp; keep phone calls and gadgets at bay; keep the sheets clean and clutter-free; check for any squeaky toys lying undiscovered in the sheets or near the bed. Draw the curtains, put up the night lamp. No one would go to sleep in a cluttered, noisy place
Bedtime tales: Bedtime stories are a great way to get children to unwind and relax (and also encourage the habit of reading). But keep bedtime stories to one or two; read a bedtime book that is gentle; action-packed stories can be kept for the day. Also, most children when they get cozy in bed with the parent next to them tend to become talkative. Listen to her ramblings but avoid discussions; tell her gently but firmly that it is sleep time and you will talk to her tomorrow morning
Food and feasts: Ensure the child has had her dinner at least ninety minutes before bedtime so that the undigested food will not disturb her. Make sure she has enough so that she does not wake up hungry in the middle of the night. Offer her a drink of water before leading her to bed to block out any 'thirsty' excuses
Bed is best: Avoid putting the child asleep in a pram or a car; this is a habit that cannot be sustained. On very bad days, a car ride is okay but otherwise she should know that on daily basis she has to sleep in the room, on her bed
Follow her cues: If the child has had an extra hour of sleep in the day, she genuinely might not be sleepy at bedtime. Give her downtime—relax with a book or just chat or sing to her. It is not restorative sleep but eventually she'll be there
Naptime watch: If the afternoon siesta is late, bedtime gets delayed. Push her day nap behind gradually, by 10-15 minutes a day, keeping the gap between the siesta and bedtime consistent. Over a few weeks, you will be able to reschedule
What to Do If Toddler Resists to Sleep 
As a baby learns to master cognitive and motor skills and increasingly seek independence, it is but natural that they may resist sleep times. Their drive for independence and exploring the world or increased nap times during the day can all cause resistance to sleep. Some toddlers can develop the fear of the dark or an odd nightmare and may not want to sleep because of it. Some children may resist sleep if something else is happening in the house – guests, party or anything that may make them feel that they will miss out on the fun if they sleep. Now toddler's tend to get more active when they are overtired, and throw tantrums and behave irritably. Lack of sleep can also make a toddler frustrated without him even knowing that it is sleep that he needs.
While most of these will get you beyond the teary sleep time, at the end of the day, your child is an individual. While some may need more sleep, others grow as much with lesser amounts of it. Keep the bedtime non-negotiable, though flexible, and eventually you will be the recipient of that loving 'good-night mummy!'
This content has been checked & validated by Doctors and Experts of the parentune Expert panel. Our panel consists of Neonatologist, Gynecologist, Peadiatrician, Nutritionist, Child Counselor, Education & Learning Expert, Physiotherapist, Learning disability Expert and Developmental Pead.
Kindly
Login
or
Register
to post a comment.