Parenting
5 Tips to Ensure Child Sleeps Well, What to Do If Resists !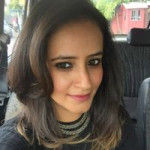 Created by Ekta Updated on May 15, 2019 Here's how to get your active toddler finally to get sleep for the night.
Till around 20 months, putting my super-active two-year old to bed at night, was a monumental task—almost like a project. She would try all the tricks in the book to escape it—from being thirsty, wanting to pee to resisting entering the bedroom—anything that would get mum and paa to loosen their grip on her. On most nights we were (and still are) patient, rolling out stories after stories till she was lulled into sleep, but then there were those nights, when we didn't want to give in to her "Meher doesn't want to sleep" anymore. Now gradually, like most parents, we too have mastered the art of getting her to sleep off every night-- well almost, every night!
Why Do Children Need To Sleep Well?
A good night's sleep is vital for a child's health and wellbeing and aids his or her development. A toddler's mental and physical development goes on at a rapid speed, and a good sleep helps in the same. A child who sleeps properly is less likely to have behavioural problems and ADHDs. A child who does not sleep well or resists bedtime could develop low immunity because the body is not getting enough time to recharge. No matter what, your child should get anywhere between 11-14 hours of good sleep to grow and develop.
How to Ensure Toddler Sleeps Through The Night
Now that we know how important sleep is for our little bundles of joy, we must make a conscious effort to help them develop good sleep habits. While now is all play and mischief, good sleep habits will become very handy when the child grows up and has a definite school and play schedule mapped. Here are some things, that worked for us. Scroll through—maybe they would help you too !
Routine ritual: Children behave best when in routines. Stick to their timelines. If the child goes to sleep around 9 every night, start preparing her for bedtime, half an hour earlier. Take her through her ritual of bedtime—sponging/bathing, change of clothes—so that she knows what is going to come next. Routines always work wonders for children and small babies
Shut the screen: TV stimulates the brain and keeps it wound up instead of helping it relax. Switch off the idiot box at least an hour before, to help her little brain relax. Same goes for laptop or mobile phones. A research done at the University of Auckland, New Zealand, found that children who spent more time in front of a screen, before bedtime, were more likely to take longer to fall asleep. The study says that screen time arouses the brain and the blue light disturbs the sleep cycle of the body. Make sure your child has limited screen time during the day and does not watch TV before her sleep time
Create the ambience: Her room is her sanctuary and she should feel secure, not afraid of being in it. If the dark scares her, give her a night lamp; keep phone calls and gadgets at bay; keep the sheets clean and clutter-free; check for any squeaky toys lying undiscovered in the sheets or near the bed. Draw the curtains, put up the night lamp. No one would go to sleep in a cluttered, noisy place
Bedtime tales: Bedtime stories are a great way to get children to unwind and relax (and also encourage the habit of reading). But keep bedtime stories to one or two; read a bedtime book that is gentle; action-packed stories can be kept for the day. Also, most children when they get cozy in bed with the parent next to them tend to become talkative. Listen to her ramblings but avoid discussions; tell her gently but firmly that it is sleep time and you will talk to her tomorrow morning
Food and feasts: Ensure the child has had her dinner at least ninety minutes before bedtime so that the undigested food will not disturb her. Make sure she has enough so that she does not wake up hungry in the middle of the night. Offer her a drink of water before leading her to bed to block out any 'thirsty' excuses
Bed is best: Avoid putting the child asleep in a pram or a car; this is a habit that cannot be sustained. On very bad days, a car ride is okay but otherwise she should know that on daily basis she has to sleep in the room, on her bed
Follow her cues: If the child has had an extra hour of sleep in the day, she genuinely might not be sleepy at bedtime. Give her downtime—relax with a book or just chat or sing to her. It is not restorative sleep but eventually she'll be there
Naptime watch: If the afternoon siesta is late, bedtime gets delayed. Push her day nap behind gradually, by 10-15 minutes a day, keeping the gap between the siesta and bedtime consistent. Over a few weeks, you will be able to reschedule
What to Do If Toddler Resists to Sleep 
As a baby learns to master cognitive and motor skills and increasingly seek independence, it is but natural that they may resist sleep times. Their drive for independence and exploring the world or increased nap times during the day can all cause resistance to sleep. Some toddlers can develop the fear of the dark or an odd nightmare and may not want to sleep because of it. Some children may resist sleep if something else is happening in the house – guests, party or anything that may make them feel that they will miss out on the fun if they sleep. Now toddler's tend to get more active when they are overtired, and throw tantrums and behave irritably. Lack of sleep can also make a toddler frustrated without him even knowing that it is sleep that he needs.
While most of these will get you beyond the teary sleep time, at the end of the day, your child is an individual. While some may need more sleep, others grow as much with lesser amounts of it. Keep the bedtime non-negotiable, though flexible, and eventually you will be the recipient of that loving 'good-night mummy!'
This content has been checked & validated by Doctors and Experts of the parentune Expert panel. Our panel consists of Neonatologist, Gynecologist, Peadiatrician, Nutritionist, Child Counselor, Education & Learning Expert, Physiotherapist, Learning disability Expert and Developmental Pead.
Kindly
Login
or
Register
to post a comment. | Aug 18, 2019
hp | Jun 07, 2019
Explain clearly | Jan 08, 2019
all seems to be not useful | Jan 08, 2019
all seems to be not useful | Jan 08, 2019
all seems to be not useful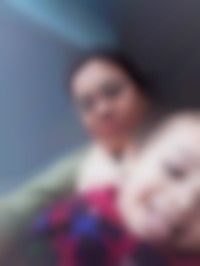 | Dec 22, 2018
tgģgfc. drrtrrrr1qql l l k | Nov 09, 2018
q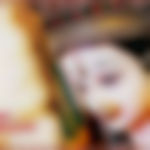 | Oct 09, 2018
thanx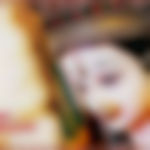 | Oct 09, 2018
thanx | Sep 08, 2018
my baby one year two months she sleep a day ten hours is it Good for her health | Jan 30, 2018
Here it says to feed the baby 90 mins before going to bed.. then how can we give them milk? | Aug 31, 2017
nice...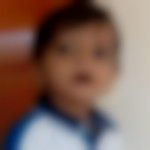 | Aug 28, 2017
nice info | Aug 26, 2017
no loop on LPN on jppopjjnpmkkkkphya Depp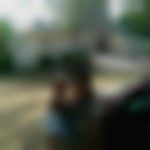 | Aug 22, 2017
my son is 1 year 4 months. he will nap immediately after I feed him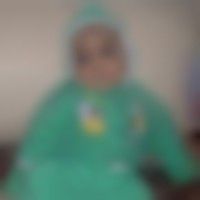 | Aug 22, 2017
2t4et | Jul 20, 2017
thnks for the info it's very helpful | Jul 20, 2017
nice info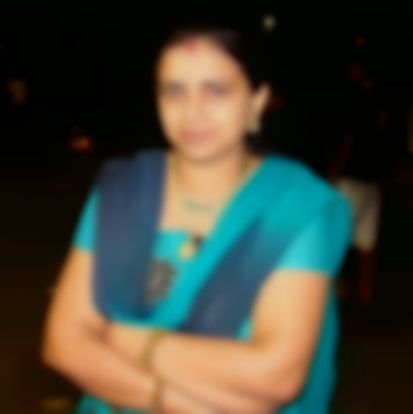 | Jul 20, 2017
Hi my son sleeps only for 2 and half hours in his playschool still he doesn't get sleep till 11 pm at night .I try telling him stories at bed only and switch off tv and mobile at 9 30 pm .Plz help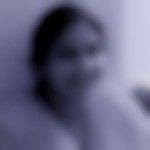 | Jul 20, 2017
Informative article | Jul 20, 2017
very helpful. thanks for the ideas!!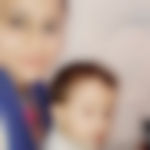 | Jul 16, 2017
My son is 2yrs old but doesn't have any fixed time table.... Very rarely he sleeps around 8pm... sometimes 11-12pm.... and mostly 2-3am. The afternoon nap is around 3-4pm n gets up at 5-6pm..... or sometimes there is no afternoon nap. How can i sleep at 3am n go to work at 7am.... its horrible!!! | Jul 13, 2017
Useful Tips thanks for sharing. Here are Ways To Encourage Healthy Sleep Habits In Children https://www.parentcircle.com/article/ways-to-encourage-healthy-sleep-habits-in-children/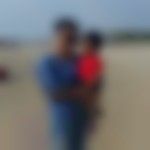 | Jul 08, 2017
Very informative, can you help me with name of few bedtime story books which I could read to my son. he is now 19 months old. want to start reading out books to him.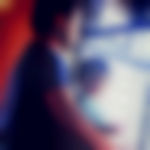 | Jun 26, 2017
Please help me my 7 month baby can't sleep without cradle it's difficult to take out her or travel with her. I rub n patting on her back sing lullabies,play soft music for her nothing works. She never sleep in my lap or shoulder. | May 31, 2017
i wish i cold have read it earlier. its really helpful. thanx. | May 19, 2017
thanks a lot.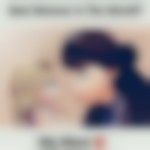 | May 01, 2017
thank you.. let me try this frm today only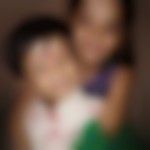 | Oct 13, 2016
I really have a very tough time making my kids to bed. As an when I ask them to do so they wait for me to be on the bed. And every time it's not easy to be on bed with them so early. I will definetly try some of your trick while many of them I've already | Oct 13, 2016
Thanks for giving information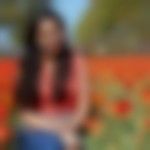 | Oct 12, 2016
It's very good information.. Thank you | Oct 09, 2016
thanks for the tips | Oct 06, 2016
Thanks ankita will try all the above... Valuable suggestions | Aug 26, 2016
Hi, How can we stop the kid from sleeping in the afternoon or evening hours. This sleeping time really makes their schedule to go wrong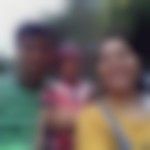 | Aug 21, 2016
nice tricks.. thanks..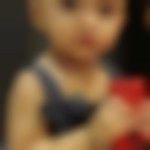 | Aug 21, 2016
it's vry gud suggestion | Mar 04, 2016
Hi ankita very good post and very helpful | Mar 04, 2016
Hi preksha. My daughter too had the same problem but i have got a solution for it. i keep a bottle of milk ready and as she gets up in the night witout entertaining her too much u can give the bottle in her hand. so that she doesnt come out of that sleeping mood. one more thing is don't take her out from bed at any cost. keep playing in the bed itself. slowly slowly she will feel drousy and sleep off | Feb 11, 2016
Oo8 | Dec 25, 2015
Hi . My 4 yrs old daughter doesn't like to sleep at night. inspire of following all rituals at night,she takes 3 hrsvyo actually to go to sleep. | Oct 22, 2015
My son is 2 years old and still doesn't sleep soundly the whole night..... He wakes up every two to three hours and needs milk when he does.. He has a good wholesome dinner but still its the same.... Also how long should an afternoon nap be?... He sleeps for 2-3 hours | Oct 22, 2015
Hi ankita, I share the same problems as Maria does. I have a 7. 5 month old baby. I don't face much issues putting my infant to sleep. Offer a top feed around 930pm, allow him to play till 10 1030 and then bf him to put him to sleep because he doesn't sleep without it. But ever since he was born he doesn't sleep for over 2 hours at a stretch. Initially I Didn't have so much concerns because I thought he was small but now things are getting even worse with him getting up every 1 to 1. 5 hours. And mostly only for comfort feeding. He stays sleepy when he gets up and just wants my feed to fall back to sleep again. Sometimes he instantly falls back to sleep and doesn't even drink the milk. Not only is it hampering my sleep I'm more worried it is affecting his growth by not giving him proper sleep. Some help on this will really be appreciated. Thanks in anticipation. | Oct 21, 2015
Hi ankita. , my baby is of 22 month. He sleeps at 10 pm or around 10 pm but at 2 ir 3 pm he wake up like that his sleep is completed and after 2 hrs again he sleeps. i am very worried plz. Guide me | Oct 20, 2015
Hello maam... my ten months old daughter is not sleeping well in nights for almost two months now. I feed her rice around 7. 30 or 8.... She falls asleep breastfeeding by 9.... she wakes up eevery 1. 5 or 2 hrs once after that wants to bf and then sleep... am worried she is not sleeping well.. all this has started from wen she was 8 months old... she eats pretty well . please help | Aug 31, 2015
Nita Bugade, children keep changing their sleep schedules till almost 1. 5 years age. so, possibly this is what your baby too is doing. What you can do to help set his routine is 1) ensure that when he sleeps at 11:15 he is not hungry or wet in diapers. Anything that can irritate his sleep. 2)set a night-time routine for him. give him a light massage, a sponge bath, change of clothes etc... do it everyday religiously and soon he will learn to identify it as sleep time. 3) if he wakes up within one hour or half hour, for eg: sleep at 11:30 and wake at 12:00 check for hunger, wet diaper etc. , but then help him go back to sleep. do not play with him, cuddle him, or even put on the lights. Let him get bored to sleep. He will cry etc. , but do not stimulate him further. 4) if he is getting a 5 hour sleep at night, without disturbance, it is good infact. A child as young as 10 months can't sleep for more than 5-6 hours at a stretch without getting hungry or peeing. So don't stress. | Aug 29, 2015
Hello Ankita, My baby is 10 months old, my baby does not sleep be for 1 or2am. I don't understand his schedule. He wakes up by 9 then nap 1 to 3, again he sleeps by 5 to 6. 30, then again he feels sleepy by 9 but we keep him awakeawake, 11. 15 he sleeps and get up by 12 then he does not sleep before 3. Sometimes he sleeps by 12 but get up at 5 am. PL GUIDE ME | Aug 19, 2015
Hi Radhika, it is normal for children to look for comfort by snuggling next to the parents. If it doesn't disturb your sleep or the baby's then don't stress. Cuddle her back to sleep. Trust me you will miss these moments later on when they are on their own. But if it is disturbing, try and pat her back to sleep in the cot itself and see if she gets up coz she wants to use the washroom or is thirsty. Get an idea of the time when she wakes up and start patting her before she wakes up... basically try and break the cycle by anticipating in advance. About thumb sucking, your could cover her thumb with a strong tape like dynaplast or apply one of the bitter medicines available in the market such as femite solution. Or ask your doctor for advice too. | Aug 15, 2015
Nice inputs | Jul 29, 2015
Hi my 2yrs 4 months old daughter gets up at mid night around 2 and wants to sleep on bed with me instead of her cot. How can i avoid that. And secondly she takes thumb and sleeps how can i make her sleep without taking her thumb.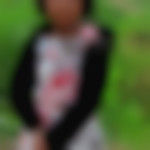 | Jul 28, 2015
Tnx Ankita for your early reply. My daughter at stretch sleep maximum of three hours. Same pattern she follows in night aswell. We tried to make her evening sleeping hour less but still she wakeup at 3 am in morning. I guess this is because of hunger .She is still taking feed from me. She is not taking a single drop of milk except with oat. If i am not wrong this is because of her feeding habits. I want to ween off her. How much time kids generally take to ween off. | Jul 28, 2015
Also, Neha, the night time sleep is very essential for the child as that is the time the body has maximum growth hormones. So reschedule her sleep hours so that she gets a long, restful deep sleep at night, instead of erratic day hours. If she does get up in the night, don't pay attention to her, don't play with her, don't switch on any lights, don't cuddle her. Unless and until it is a call for hunger or diaper change, let the child get bored and go back to sleep. She mite cry for attention and nudge you, but just try and pat her back to sleep, without creating much disturbance. she will soon understand that it is not worth it to wake up and will learn to sleep off--again requires patience from your side. | Jul 28, 2015
Neha Gupta , This perhaps requires cooperation and perseverance from the child caretakers at home, in this case your mother-in-law. To be fair, for a person of senior age, to manage an active toddler can get tiring and therefore, elders may prefer to let the child sleep as much through the day. What can work in your case, is maybe making an effort to keep the child awake, especially in the evening. Scrap her evening nap and automatically, your daughter will get tired on a reasonable time at night and sleep off (children so young cannot keep themselves active for more than 4-5 hours at a stretch). But, remember, if she sleeps off early at night, she will wake up at a gap of 8-9 hours later... meaning early morning. You could then spend those early morning hours bonding with her--take her out in the stroller in the fresh morning air, feed her the first meal of the day yourself etc. She can then be made to sleep in afternoon for a single stretch of 2-3 hours, after a heavy lunch (maybe from 1-4 pm types where both her morning and evening nap gets covered). This way she will get her required sleep of 12-13 hours, but in a more organized manner (and if you too are getting restful sleep, you too will be fresh to play with her). To scrap her evening nap, schedule her outdoor time at the nap time.. take her out, play with her. You can maybe hire a maid for those hours in the evening who can be with the child and keep your mother-in-law free too. But remember, any change in a schedule for the child requires patience and will show results only after 1-2 months. Also, like I mentioned, cooperation and help from all family members. Hope this helps.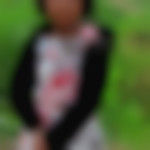 | Jul 27, 2015
Hi Ankita,Tnx for your useful blog. I am vry must pissed off with my daughter sleeping schedule. Because i am a working mother so my mother in law is taking care of my 17 month old daughter. She used to sleep two times a day in morning for 2-3 hr & in evening 1 to 1. 5 hr. she dont feel sleepy till 12 in night. And after sleeping at 12 Pm she used to get up in 3 am morning which is a big trouble. At times she demands to play in night in play .We daily take her in park for 2-3 hr everyday so that she can be tired enough to sleep peacefully in night. Pls help me out to make her sleeping schedule. | Jun 20, 2015
The tips are indeed useful..... but I guess my son is too grown up fr stories...... he does listen to them.... but doesn't fall asleep till I also wind up all my work n lie down to sleep with him...... | Jun 08, 2015
Gaurav Rajesh Lodha, It can get difficult for parents. You can try working on the ideas mentioned in the blog; re adjust the time of the entire household. if you are sleeping late, chances are the child will want to be awake too; ensure no screen time, but enough activity during the evening (if he is not tired enough, he will not sleep easily); the entire family have dinner early, etc. Children model behaviour, so if they see their family awake till late in the night, they too want to participate in all the action. difficult but true. hope this helps. | Jun 08, 2015
Hi Umathiagarajan, for a one year old child the reasons for crying in the night can be many from hunger, discomfort of digestion, ache and pain, diaper discomfort, teething, or simply boredom. Ideally work by eliminating causes one by one--when he cries, offer him a feed or a sip of water, if it doesn't work, try pressing him stomach to see if he reacts with pain, or try and get him burped, change diaper, apply soothing gel (doctor will reccommend) for teething etc. , or rock and sing him to sleep. this may help. Check with your doctor also. | Jun 08, 2015
Rashmi Hemanth, If you feel your daughter is not sleeping on time at night, you can consider cutting out the afternoon nap. Children do it more out of habit than requirement. Instead, in the afternoons, you can let her just relax in the house where she can lounge around in comfortable clothes, play with her toys, do some colouring or painting, or you can read her a book, basically not do anything that is tiring for mind or body. This will rest her also but not affect the night sleep. It might be difficult initially for you to keep her occupied like this, but gradually children learn ways to keep themselves occupied. Thanks | Jun 08, 2015
Hi Kaveri Priyanka, there is no hard and fast rule about the number of hours of sleep (it can change based on activity of the child, mental stress and even seasonally based on sunlight hours), but a general guideline for children is around 8-10 hours of sleep. if you feel, your children get cranky because of lack of sleep, increase their sleep hours and also ensure they get the maximum restful, deep sleep. A quality, deep sleep of lesser hours is better than a long disturbed sleep. For quality sleep, I hope the suggestions in the blog will help you. do share your experience. thanks. | Jun 07, 2015
My 3 yr old baby started nursery who sleeps whole day and awakes full night, I tried hard to wake him up saying I will take him for shopping get toys what he likes, like that he sleeps 3 hours a day and 8 hours at night but still its 12 to 8 iI will soon chachange it to 10 to 6 :-)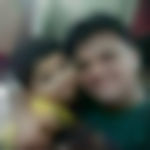 | Jun 07, 2015
Hi my son is 2 years and 3 months. He usually sleepe around 1:00 Am. Really making difficult for both of us. Pls help. | Jun 06, 2015
Nice and informative! | Jun 06, 2015
Hi my son s one yr old he s crying d whole night without sleeping. I don't know what to do. Pls help me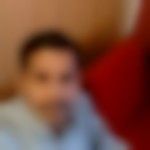 | Jun 06, 2015
Very useful & informative tips for us to help to fall asleep for my little hero | Jun 06, 2015
Hi Ankita.. , very useful it was.. What should be d nap time for 4. 5 years old child in the day time.. Usually she takes nap for around 1. 5 to 2 hours during d day and it becomes the toughest job to put her to sleep in the night time.. She does not sleep before 12. Or should I not allow her to sleep in the noon? | Jun 05, 2015
Hi ms Ankita, I hope it will help us and thanks for sharing this blog... More helpful and I wish we could be there... More over my daughter is still lively by 1-3am Indian time.. | Jun 05, 2015
Hi Ankita.... nice article... can u guide me wat should be sleeping hours for 9 and 5 year old kid... as my kids at times behave cranky which i assume due to lack of sleep... do guide... thanks | Jun 04, 2015
Will be trying these from today itself... Thank you | Feb 04, 2015
Priya, depending on the age of the child, his activity, and how much of the deep sleep he gets in the night, you can adjust the afternoon sleep time. Ideally, for a child around 1. 5-2 years, 1. 5 to 2 hours should be okay, provided he is sleeping around 9 hours in the night. For a school-going child, who needs to follow early to bed and early to rise routine, reduce the afternoon nap so that he sleeps early at night. ALso, there will be exceptions. there will be days when the child is very tired and will sleep more, or will sleep less. And importantly, afternoon nap shouldn't spread over to evening. Wake the child up by 4:30-5, so that he still has time to go outdoors or play in the evening, and have an evening snack etc. | Feb 03, 2015
Hw long should the afternoon nap be?? | Oct 09, 2014
HI Bhawna, Good to know the tips shared here will be useful to you. thanks for the encouraging words.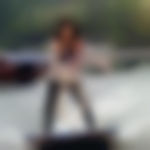 | Oct 09, 2014
very useful blog... I'll try these with my 14-month-old kiddo. He fights sleep and refuses to go to the bed despite feeling tired and exhausted. | Jul 14, 2014
Hi Satapdi, in fact maybe you should try and expose her to a bit of sound. Don't try and block things out totally but gradually get her used to it. If she wakes up at the slightest of the sounds, instead of hushing the sound out, pat her back to sleep. Hope this will help. | Jul 04, 2014
my 1yr 10 mnths old child is a very light sleeper,she wakes up at d slighest sound, i try to keep noise at bay... but sometimes it's just not possible... | Apr 25, 2014
Hi Meghana, children sometime resist sleep if they see activity around the house because they want to participate in it. To set his schedule, you might need to tailor yours temporarily. Switch off the lights in the house, asking others to cooperate too, assuring him that everyone is sleeping while you and your husband cuddle with him. Once he is sound asleep, you can step out of the room and carry on with your chores. If the rotine of the house is late, he will follow it. Also, ensure he doesn't sleep too much in the day or late into the evening. reduce his day nap duration. hope this will help | Apr 25, 2014
I tried this but still he ends up being awake till 11 PM :( My son is 2 years 8 months old.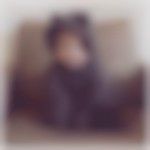 | Mar 14, 2014
This is of great help, thanks Ankita! | Mar 10, 2014
Thanks Arunima, Yes, I really wish the blog is helpful to moms and dads of fussy sleepers.. | Mar 10, 2014
Great Tips Ankita. It is indeed a challenge to get our little ones to bed. I am sure this article will help sort the going to bed issue in many households :)
+ Start A Blog
Top Parenting Blogs
Top Parenting Talks
Top Parenting question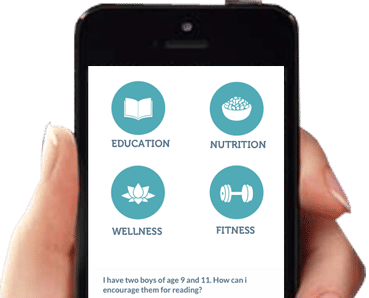 Download Parentune App
Please enter a valid number

{{trans('web/app_labels.text_Heading')}}
{{trans('web/app_labels.text_some_custom_error')}}
{{trans('web/app_labels.text_Heading')}}
{{trans('web/app_labels.text_some_custom_error')}}