Food and Nutrition
How to Make Your Child or Toddler Eat Well ?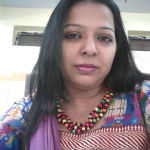 Created by Shikha Garg Updated on Jul 25, 2017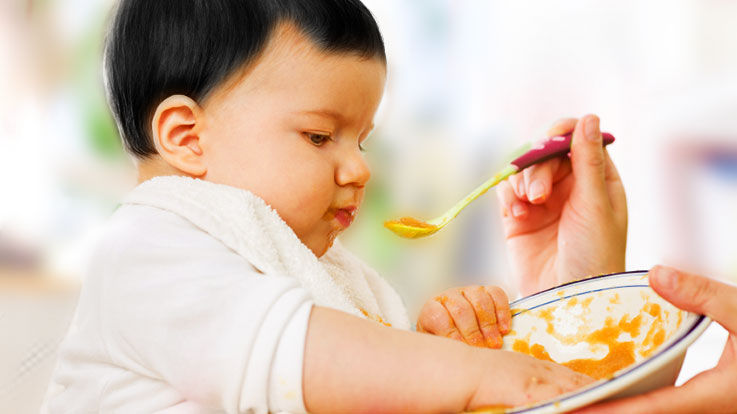 'My baby is not gaining weight, what to do? I am really worried about her poor health, height, and weight'; 'My child doesn't chew her food what to do? She/he vomits out food rather than chewing and swallowing it?' These are the questions I keep hearing from new mums all the time, so I decided to share my learnings in the hope that I can help some of my fellow parents resolve certain food-related issues.
Tips and tricks to Make Your Toddler Eat Healthily
Here I share 10 ideas to make your toddler eat healthy foods. Read here.
1. Give different items every time – regularly
Variety is the spice of life – and your toddler knows it! Serve different things and watch the transformation. In the beginning, you will see your baby play with the different foods and then (slowly and steadily!) s/he will start taking interest in eating. Don't worry about it. Children at this age can't eat much at one time; they need small and frequent meals. It's very normal for a three-year-old toddler. At this age, your child needs food every 2 hrs.
2. Important: Be patient
Don't give up if the interest is not building up. Keep up the routine and you will see a difference. Even as you change the food items, just remember to focus on food items that are protein-rich. Protein is the most important nutrient for growth.
3. Start your Infant's day right
Start with Milk, follow it with nuts, then fruits; next comes boiled protein (boiled rajma/ boiled black gram dal/ boiled soybean; after a gap – milk or any milk preparation and then an egg-based dish; end the day with a wheat or rice recipe and finally milk.
Here's a meal plan for your 3-year-old
Soaked almonds, 2 pieces daily + 5-6 soaked raisins daily+ one small piece of soaked walnut
Apple/Banana/Orange/Papaya/Grapes/Other seasonal fruits
Boiled Rajma/ Boiled Black Gram Dal/ Boiled Soyabean/Lobhia (add salt in the boiling water). Avoid sprinkling salt in serving.
Sooji kheer/besan ka sheera are some of the milk preparations.
Scrambled eggs/soft boil are some of the eggs based dishes 
Plain rice Idli/ Suji Idli
Milk
Here's what to remember: Your child does not too much sugar and salt till the age of 5. It's good to avoid added sugar and salt, for a healthy child. Here are some more suggestions:
Paneer chopped into small cubes
Boiled potato
Suji kheer
Milk daliya (Porridge)
Rice kheer
Boiled egg/omelet
White butter/buttermilk/curd/raita
Jaggery
Sprouted moong
One slice bread with boiled mashed potato
Suggestion: Fruits should be given before 12 pm or in the evening between 5-6pm. Avoid intakes of fruits after 7 pm – can cause gastric problems.
4. Make a list
We all know everything, but it's natural to forget things. An idea that worked for me was the 'list'. I made a list of all possible food items (and keep adding as I thought of more) that I could feed my child and pasted it the kitchen so that I never run a blank of what to feed!
5. Observe your child
Leave your baby with the food and don't interrupt – simply observe. Encourage but don't force. Let them play with it.  Allow the infant to make a mess; let her get dirty – don't fear it. In fact, you may indulge in some gameplay – we all realize the psychology of children when they ask for things that you hide from them and run away from things that you take closer to them. Time to put this insight to good use!
 6. Watch how you react?
Allowing your child to make a mess will leave you with a huge laundry load every day, not to forget all the sweeping but I say let it happen for a short while – it is for the greater good. Scolding your baby might put him/her off food – and that's going to make you feel worse than laundry and sweeping! Your patience will reap results – slowly.
7. Children develop a thinking the process as well as chewing concept at this age
If your child has turned two and still does not swallow food – it's normal. toddlers at this age are afraid of 'chewing and then swallow' concept. They feel safer and more comfortable taking the liquid and semi-solid diet, so give mashed food items. It is around this age that children develop the thinking process as well and so they sometimes get confused - and some are simple lazy, they don't want to chew, it seems like hard work to them – either case, give them time.
8. Delay in baby Teething?
If you feel that there is a delay in teething, then don't panic, as some children have a late teething process. I understand that it does become a concerning issue because chewing also gets delayed. Continue with mashed items and in between offer a slice of apple, cucumber, carrot – so on. If your child bites and spits, it's okay – it's all a part of 'getting to know solid food'.
9. Ignore her once in a while 
As I told you earlier, don't run after the infant to feed him/her. Too much attention can always backfire. A part of your strategy should be to serve others in the family first – don't serve the child, let him or her come to you. If the baby is not responding that could mean that s/he is actually not hungry. Don't read too much into their indifference towards food.
10. Being hungry is important
Nobody can live without food. Let your toddler feel the hunger pangs and come to you for food. However, if you feel that your toddler has not actively asked for food but is crying, then understand that she is hungry and needs food and would eat whatever you serve.
Finally – listen to your gut. It can communicate what your wants at a particular time. And if it's not food at that moment – so be it! Stay calm, don't react and try again in a short while. Keep the environment positive and you will see your child responding positively too. Steadily and slowly proper eating will come to their habit.
So, those are my ten learnings. Do you have any to share? Or are you a lucky mum with a toddler who loves to eat anything – anytime! We would love to hear your story. Write in!
Kindly
Login
or
Register
to post a comment. | Nov 20, 2019
I want to ask DAT I need a milk for my child to heard in is pap which milk is d best | Oct 30, 2019
Hi, my daughter is 13months. She drinks milk alot and take very little snacks | Oct 19, 2019
My daughter is only 11 months old but she does not eat well. Even she does not drink milk only mother feeding | Jun 19, 2019
hi. . my son is 10 months old. . . he was not take food easily even though he is hungry or not. . . he must be shout everytime. . .i was not understand that which items i will give him. he is very choosy about taste. . . | Apr 06, 2019
How to know they are hungry? My baby is age of 2. | Feb 20, 2019
the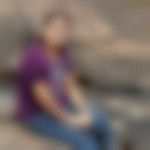 | May 11, 2018
hi..... my daughter is 13 months old... she doesn't like to have any kond of food... she hardly has 4-5 spoons & then looses interest & start playing..... i feel she is very weak & not gaining weight. Please suggest me good tips to make her have proper food. | Feb 24, 2018
. | Oct 05, 2017
I completely patience would definitely reap results . amazing blog with handy tips. thanks for sharing! | Sep 17, 2017
that was a great article really needed sumthing lyk dt thank u | Sep 06, 2017
. | Sep 02, 2017
very nice... just keep posting this type of articles.... and we need more recipes...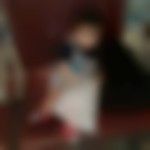 | Aug 11, 2017
nice article... my son is 18 months old n he only eat by spoon not taking finger food... he will not take food by him... but I always offer him... can u pls help me what more should I do... so that he can take food by his own finger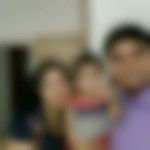 | Aug 07, 2017
thanks for the valuable information!!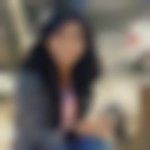 | Aug 02, 2017
excellent info. keep up the good work.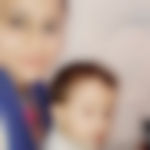 | Jul 31, 2017
Good info... Just wanna add one thing..... Toddlers are also impressed by the presentation n manner in which they are being given d food..... For example if I feed boiled rajma with a spoon..... my son is little less interested as compared to being given d same thing with a toothpick..... | Jul 31, 2017
hello mam.. thanks for the valuable tips. my 2year 8 months old angel doesn't eat properly. i observed her if i don't ask her to eat something she doesn't eat anything, even full day she doesn't ask for food. should i consult to a doctor??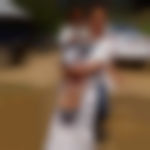 | Jul 31, 2017
thank you ....for the information..... really it's very useful.... thank you once again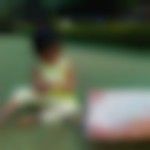 | Jul 31, 2017
Niveditha Anil Kumar Gatla
thanks you very much for all the information mam... very useful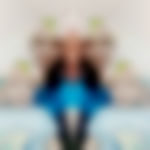 | Jul 30, 2017
wow... thanks ! will keep these valuable points in mind now onwards. My 1. 8yrs boy is very active but a fussy eater which make me so worried n sometimes I get irritate but now will sure control my emotions for my baby to become a good eater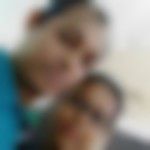 | Jul 29, 2017
Please share a meal for 2 yrs baby. And some healthy recipe... | Jul 29, 2017
thanks for the tips mam... my daughter is 2years8months old. but she doesn't like eating. i am always remain worried about her. although she is very active and sharp mind. she sings poems and alphabet... i often scold her because of her poor eating habits. but now onwards i will be patient.. and will follow these tips.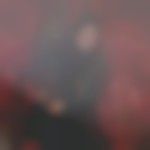 | Jul 29, 2017
am... thanku for the tips.... even my doctor suggest the same manner of letting eat my child... but there are lots of other things 2.... our in-laws traditional thinking ... n always b worried about child's food... my daughter is 3 yrs old... she is very active .... going to play group.... but shez lil jazzy in eating.... but I follow doctor approach n dun force my child to eat... than my mother in law will b in tension whole day n give me tension too..... so most of the time I have to do force feeding jst because of her..... we can easily follow the doctors but we are bound too...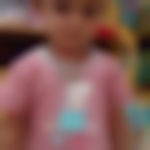 | Jul 28, 2017
very imp. points... I'll follow mam...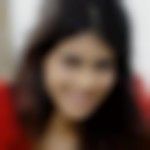 | Jul 28, 2017
plz share a meal plan for 1. 6 year baby...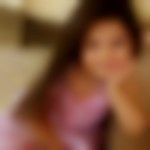 | Jul 28, 2017
very informative blog. | Jul 27, 2017
Thanks too much from this article I will try for my little 16 months Angel let God help us for our angels and babes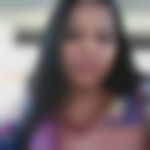 | Jul 27, 2017
Thank you all for your liking and support. | Jul 26, 2017
loved your blog ma'am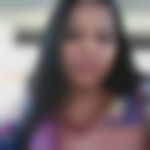 | Jul 26, 2017
Hi Arshiya, Yes dear, you can try for your 17 months old too. | Jul 25, 2017
gud article ....can I try it on my 17 month old baby girl.. n also she still don't eat roti with dal or milk what to do n also looks small for her age worried abt her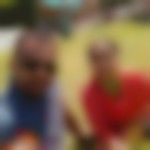 | Jul 25, 2017
good advice... | Jul 25, 2017
Thanks I was also worried for my daughter which is 1. 6 months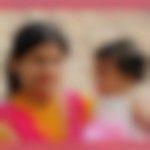 | Jul 25, 2017
thnku so much for this.... u solved many problems....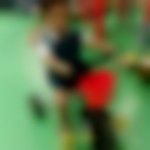 | Jul 05, 2017
hi friends... anybody know about how to make rahi roti or other recipe for babies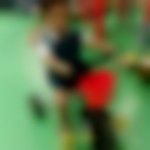 | Jul 05, 2017
I really thankful mam ...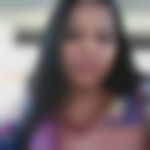 | May 24, 2017
Dear Sujitha, Try milk and milk products and some milk preparations, for example : Cottage cheese, Kheer, daliya, suji kheer. .... * Fruit custard , fruit cream, different raitas or sweet lassi...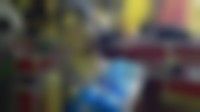 | May 21, 2017
Hi thanks for ur valuable suggestions.... My kid is not eating food.. He is having only fruits.. Not even milk also. He had mother milk up to one year 4months and from then he not having milk. So I need to feed him only with fruits only grapes and melon. Plz suggest me how to give him nutrition | May 17, 2017
thank you so much. very useful tips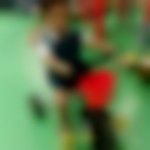 | May 17, 2017
thanks mam ... | May 17, 2017
Harjotkaur0183@gmail.com Kaur
Thanks a lot mam...... its really vry helpful for all mums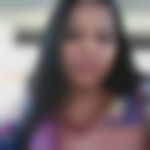 | May 17, 2017
Hi Jyoti, As you also know that these days heat is on it's height. Even if baby will not eat and fulfil the stomach with water content that is also fine. So, please concentrate on liquid diet. * lemon water we call it Shikanji. * Butter milk we call it chhach. * Avoid use of Soda water/Any types of marketed cold drink. Go through one more blog "Tips to avoid constipation " In this blog I have mentioned so many easy home remedies. All the best.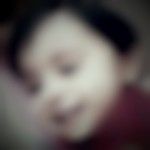 | May 16, 2017
Very useful information. Thanks a lot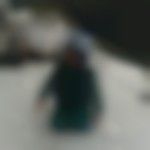 | May 16, 2017
Thank you, mam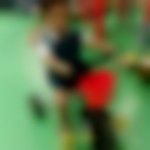 | May 16, 2017
thanks so much mam but I have another problem my child eat nicely but he is not gaining weight and also has constipation problem without medicine he doesn't go for potty I have tried fruits also but there no improvement in fact I have also gave him loose syrup but no benefit now I have to give him dulcolax 5mg as per predicate advice.... but no benefit I mean he couldn't pass stool him self... pls suggest what I need to do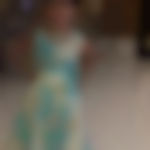 | May 16, 2017
thnku so much mam .it's really helpfull fr me....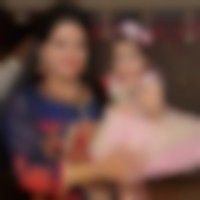 | May 16, 2017
really useful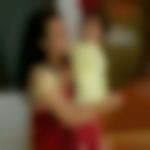 | May 16, 2017
i have started mixing sattu two spoon with two spoon curd mix it with sugar and pinch of salt. shake it in a shaker. my son loves it with bit extra sugar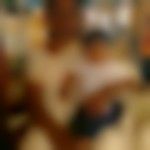 | May 15, 2017
thank you for your useful tips | May 15, 2017
Thank you GOD bless you. all tips helped lot | May 15, 2017
thank u so much...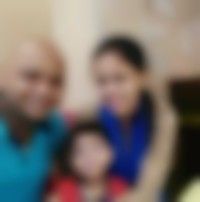 | May 15, 2017
thanku useful tips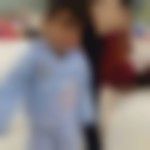 | May 15, 2017
thanks a lot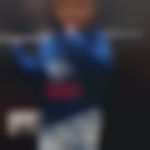 | May 15, 2017
vry nc .... | May 15, 2017
thank you for the tips,I will try this from today onwards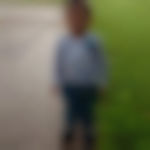 | May 15, 2017
wonderful... thanks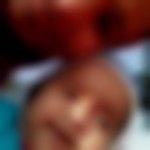 | May 15, 2017
very helpful.... thank you so much for sharing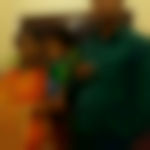 | May 15, 2017
very helpful information.... thanks | May 15, 2017
very informative....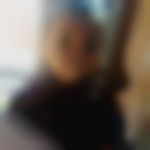 | May 13, 2017
Hii my son is one year n three months old.. He always chaw a cloth.. He sleep with cloth in mouth.. Is this right to him?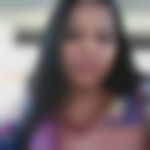 | May 12, 2017
Hi, 800ml a day that means 3-4 glass milk at least. 4 times a day.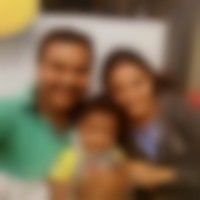 | May 12, 2017
Hi i m poojitha my son s 1 year 5 months kid wt quantity of milk should be given to a him everyday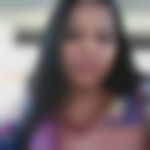 | May 11, 2017
@Brototi, Don't worry dear. .. everything is fine. because you love him that's why you notice a lot. I would suggest you have a look too: https://www.parentune.com/parent-blog/tips-to-help-soothe-teething-process-for-your-baby/854?ptref=sa0l000595z00nq Apart from that I have given the following examples in the blog : *Paneer chopped into small cubes *Boiled potato *Suji kheer *Milk daliya (Porridge) *Rice kheer *Boiled egg/omelet *White butter/butter milk/curd/raita *Jaggery *Sprouted moong *One slice bread (any brand) *boiled mashed potato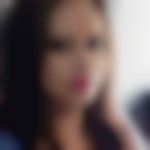 | May 11, 2017
Very nice and informative blog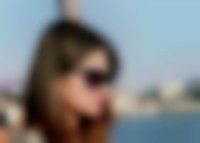 | May 11, 2017
I appreciate your blog. Good and helpful information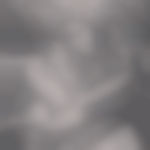 | May 09, 2017
That was a short and crisp blog. Liked the information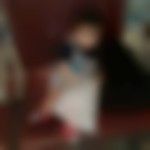 | May 08, 2017
my son is 15 months old, n having 6 teeth in front side.... he takes smashed food... can I give him biscuits n which brand.... n he can he able to chew food properly... this is my most worried part... can u old help me... his weight is 10. 2 kg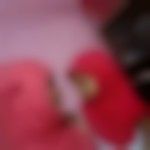 | May 06, 2017
my baby is eating very less quantity of food in her every meal.. her weight only 7. 30 kg she going to complete 2 yrs after 2 month. . at day time she sleep at least 2- 3 hour but at night she never fell sleepy brfore 1 am... what i do?? | May 06, 2017
really nice article actually my son is fuss eater he only wants to parathas dosa chila only dry type of things to eat only in liquid apart from milk nothing plz suggest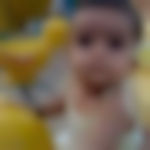 | May 06, 2017
Thank you so much... very very helpful article.. 1-I add creativity in preparation... like different shapes parathas.. different colors parathas.. 2- I grind 2-3 almonds,2walnuts,3dates and one fig in full cream milk 3- whenever I take meal I make sure my daughter is in my lap.. I let her observe what I eat.. she started loving leafy vegetables and soups because of that..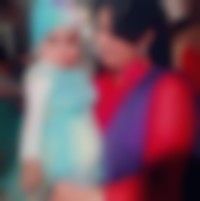 | May 05, 2017
nice article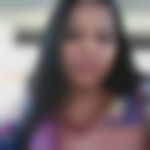 | May 04, 2017
Hi Sujata, No worries. , feed him according to your time table.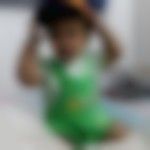 | May 04, 2017
mam actually my baby usually not cry for food ...he is one year seventh month... and not hold any thing to his hand | May 04, 2017
really nice article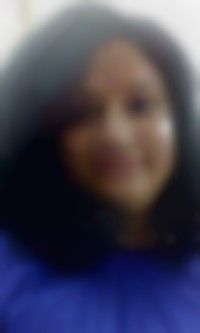 | May 04, 2017
nice written!! | May 04, 2017
Very nice article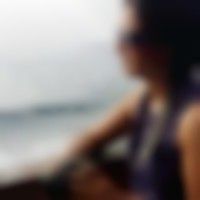 | May 04, 2017
thank you very much........ such a fruitful article | May 03, 2017
very nice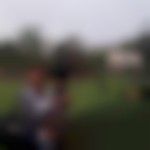 | May 02, 2017
thanks a lot... its really a nice article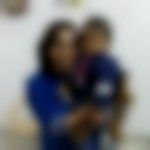 | May 01, 2017
Thanks for tips... Really getting frustrated with non eating behavior of my daughter.. Will try working on it.. | May 01, 2017
Hello mam, Really very nice article. My son is also like this. He don't like to eat. He prefer my milk than anything else. But i really feeling that ur points will help me too. Thanks for sharing ur knowledge and experience... | May 01, 2017
very nyc article thank you for the points bt in all dis i still have a query i knw my baby us hungry, he is crying n is irritated bt then also he doesnt eat, even when i give him like 4 5 options to eat one by one any suggestions for dat | May 01, 2017
hey ..u hv jotted down all the points so well ..i was following few things like giving variety .,keeping regular interval and most imp keeping patience and it really worked out :) i hope this helped out other moms as well :)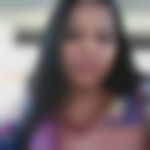 | Apr 30, 2017
@Tasneem Merchant, Don't worry. It's ok even he is dependent on you. Make sure child should be fed any how. Feed him with love rather than punishing him or shouting at him. It may make him too rigid. Don't be angry for the reason that he is dependent on his mother. He will be fine and will be independent with time.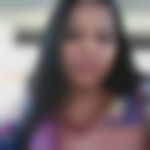 | Apr 30, 2017
@ Deepak Sahoo, Don't worry keep try simple things out of the items mentioned in the article by me. Children takes some time. Parents should not feed the child alone in the beginning. However sit together and enjoy each an every meal or dish with your child.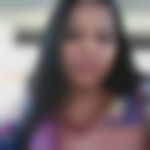 | Apr 30, 2017
@Nikita Vegitila, Dear I have given so many options there those can be started gradually just after 7 to 8 months. | Apr 30, 2017
Hi my 2. 9 years son just doesn't want to eat with his hands he is too dependent on me. it takes me an hour to complete his one time meal and I have to coax him end number of times for each morsel. and say I skip his meal as a punishment it doesn't bother him much but he cannot sleep empty stomach and his last resort is milk. milk is the only solution for him for hunger. pls help.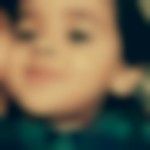 | Apr 30, 2017
my girl don't like to eat healthy food.. she like to eat pizza pasta ..Maggi cold drink.. chocolate.. chips ..all unhealthy items.. I have to eat her forcefully ..she is not gaining proper weight n height.. I will try what you suggest in this blog.. Thanks for writing..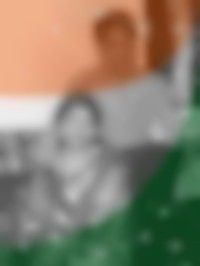 | Apr 30, 2017
i hv 7 month baby,but he looks like 5 month baby don't eat anything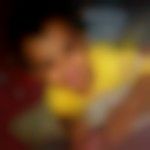 | Apr 29, 2017
You have mentioned it for 3 yr old... Can I get to know it for 1 yr old?? @Shikha | Apr 04, 2017
yes am a lucky mum my child loves to eat what I serve I will follow time table for food n variety in it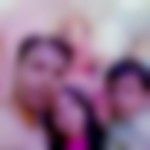 | Mar 07, 2017
My 4 years son eat little food forcefully and he don't eat himself.. Always i have to feed him | Feb 24, 2017
Hi.. Why we have to soak Dry Fruits before giving? Can I give raw? | Feb 21, 2017
i made a habit of giving her at least 2 soaked almond per day as well as 1 fruits n eggs during winters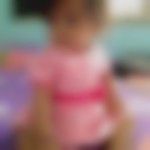 | Feb 02, 2017
urgent care, Hi Shikha, my daughter is nine months old and she is suffering from fever her teeth are coming I have given her crocine but it works only for 6-8 hour and then her fever stats to increase. plz suggest me home remedies or solution so that fever get reduce. also having loose motion.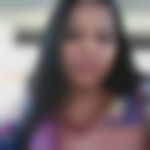 | Jan 24, 2017
@Vibha, Sooji kheer/besan ka sheera. Any milk preparations. Scrambled eggs/soft boil are some of the eggs based dishes , Plain rice Idli/ Suji Idli, Milk.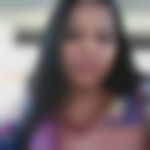 | Jan 24, 2017
@Renuka , Absolutely fine, in the beginning of teething children near 15 months of age like chapati very much. It's OK. give whatever ur child wants to eat. 4 times milk a day. food of baby's choice.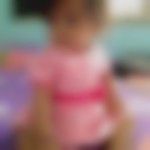 | Jan 24, 2017
hi Shikha, what should I give to my 8 months baby girl ? | Jan 24, 2017
Hi shika my kid is 17m old she is not liking rice much instead she likes roti but is it good to give roti at this age. how many times in a day can I give her milk?is health mix which are available in market like pediasure are good to give.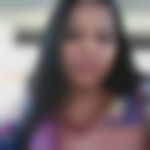 | Jan 23, 2017
@ Shilpi Singh, keep trying dear, make a time table for her diet. and give her something which she likes most. anything of her choice. @ 5pm - when she gets up in the evening make plain rava dosa/paper dosa /idli /aloo tikki and serve. Avoid ketchup. @ 7pm - then give something like apple , if likes or anything of her choice. then according to her. Milk or something. | Jan 23, 2017
Thank you shika it's really helpful. | Jan 12, 2017
my daughter is 2. 5 years old now. she goes to play school. she leaves by 08:45 am and comes at 01:20 pm. before leaving for school she takes one bottle milk added with jr Horlicks, then in school she gets 2 biscuits at 10 am. they serve her meal at 11 am. she eats there sometimes. she comes home sometime asleep, sometimes awake but mostly doesn't eat until 4 pm. I believe she is tired so I don't disturb her sleep. but when she is even cheerful and comes home n plays... but never eats. what should I do. | Jan 12, 2017
thanks for sharing... I will follow. please also share a time table with water intake, fruits portion, and proper meal. time table will be really helpful.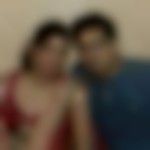 | Jan 10, 2017
absolutely right... i agree with it | Jan 10, 2017
Sagufta Nadeali Bhaisaheb
good information thanks | Jan 10, 2017
very much use full thank u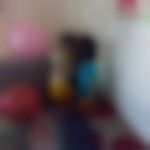 | Jan 10, 2017
thank you so much.. | Jan 10, 2017
thank u soo much... very useful information...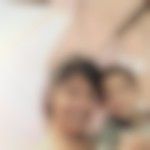 | Jan 10, 2017
very useful information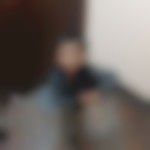 | Jan 10, 2017
nice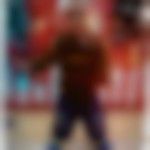 | Jan 10, 2017
nice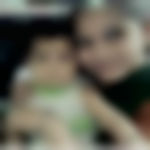 | Jan 10, 2017
Its very useful really. Thanks a lot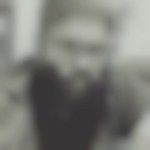 | Jan 10, 2017
nice write up | Jan 10, 2017
very useful article | Jan 05, 2017
Hi... Very useful article... I will surely try these tips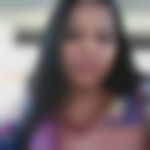 | Jan 04, 2017
@Arika and Sheena There is a plan you can start for 1 year old till 3 years child. But keep moderation. keep changing still of cooking or sometimes skip the food items those are not liked by your child. Add your child's preferences too.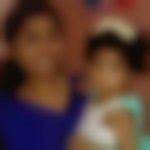 | Dec 30, 2016
My baby is 1& half year old is there any meal plan for her | Dec 28, 2016
super i will try it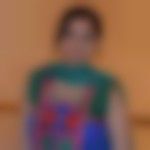 | Dec 27, 2016
Hi Shikha, very nice article. please suggest in case we can follow same diet chart for 2 years baby as well?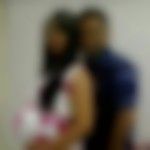 | Dec 19, 2016
Facing the same problem... Will try ur suggestions... Thank you so much..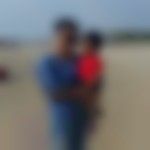 | Dec 19, 2016
Very informative. excellent write up. | Dec 16, 2016
it's really important msg for me... I will keep trying for my son.. thank u so much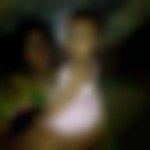 | Dec 14, 2016
Hi Shikha... Please suggest me a solution to this.. my daughter is 16 months old.... earlier she was foodie... but from past 3weeks her diet came to zero level... I have started giving different foods what u mentioned in the blog... she is not opening her mouth... I started feeding by lying her on my lap.. she was okay with that. .and having food... but will she be able to eat like earlier by knowing the taste... I show her rhymes and feed her.....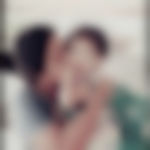 | Dec 14, 2016
thank-you very much.. I am also suffer my son also.. he is also not eat his meal.. and every think... Ur suggestions is good for me.. really nuts and fruits are good for him.. | Dec 13, 2016
thanks for the advice. will surely work on it | Dec 13, 2016
good information...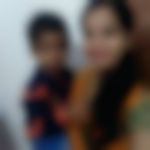 | Dec 09, 2016
Thanks for your good information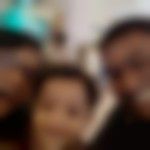 | Dec 06, 2016
thanks for your help, will surely try.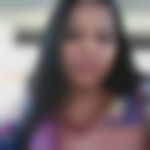 | Dec 03, 2016
@Deepa , Shabeera and Arti, Please read the blog carefully. your answers lying inside.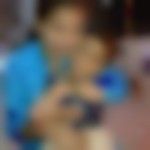 | Dec 02, 2016
hi my child is 21 years old and hi is getting gas problem at night after 3 pm. And he does not feel hungry any time always engaged in playing | Dec 02, 2016
hi my son is one year old and I want to know how to make him healthy......... | Nov 29, 2016
Hi.. my daughter is 2 years old and she has not even gained 100gms in the last 9 months. She simply refuses to eat without a poem :( I know we put this habit earlier but now wen we are trying slowly to build her interest in food, she just eats 2 bites and stops. She is simply not interested in self feeding. Her diet is composed of a well balanced nutritional diet, but there's simply no weight gain. Would you have any tips? | Nov 28, 2016
.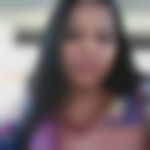 | Nov 27, 2016
@ Syeda, Don't worry focus on other food items those are healthy. and keep trying to introduce milk with glass or spoon. Avoid bottle if she is not interested. You can try different kheer preparations as mentioned. And some other dishes as given in the article.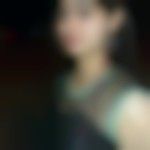 | Nov 27, 2016
hi my daughter is one year old now.. I have stopped breastfeeding.. but now she refuses to take formula milk and even nandini milk.. she is totally not taking milk only.. I have tried a lot by feeding her through with bottle, spoon, forcefully.. but she starts crying a lot.. m worried a lot as calcium is also very important to her.. please suggest me what can I do?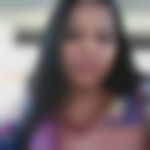 | Nov 23, 2016
@VINOD, This is very common problem among children these days. First thing first go for Baby mundan ceremony , if not done till now. Second as he is just one you can go for 2-3 mundan in summers. After that, side by side take care of baby's protein rich diet. as mentioned in my article.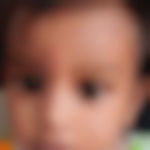 | Nov 23, 2016
mam!there is hair problem to him means not comes properly likes the other kid we seen.... so why is this? What to do?.....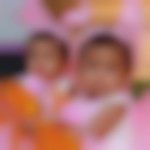 | Nov 23, 2016
HI VERY GOOD SUGGESTIONS FOR FEEDING... I HAVE TWINS BOTH ARE EATING DIFFERENT ITEMS FROM 6 MONTHS ON WARDS.. MY PROBLEM IS MY BABIES DRINKING TOO MUCH OF WATER IN NIGHT AND SOME TIMES ONE OF THEM'S DIAPER LEAKING VERY MUCH... EVEN THOUGH THEIR SKIN IS VERY DRY.. AM USING REGULARLY WITH OIL AND MOISTURIZING CREAM.. BOTH OF THEM WHERE FAIRER ON BIRTH BUT NOW COMING DARK.. PLEASE GUIDE ME TO SOLVE THESE TWO TENSIONS...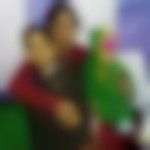 | Nov 23, 2016
very nice suggestions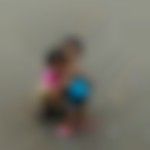 | Nov 23, 2016
hey very helpful blog but have a suggestion can u help with some Kerala banana recipe s and is Kerala banana good in this season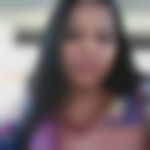 | Nov 22, 2016
@ Divya, Dear, first you stop bottle feeding. children find it easy to fill their stomach. That's the only problem.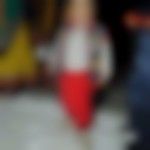 | Nov 22, 2016
my baby is 2. 7 month old still he is not able to chew the food. he shallow the food only. Julie chips he use to chew but not meal. what can I do please help he has no interest in food whatever we can serve he denied. only show interest in bottle milk | Nov 22, 2016
very useful blog.. thank you so much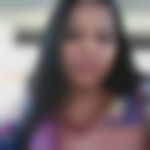 | Nov 21, 2016
Billa Divya Reddy, This blog is for children between 1-3yrs. you can start these practices just after completing one gradually.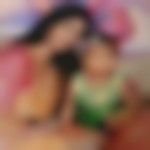 | Nov 21, 2016
Plz mention some recipes for 15months babies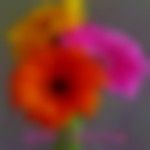 | Nov 21, 2016
pls give me 18months baby information and pls mention the quantity plz | Nov 21, 2016
thank A | Nov 21, 2016
thank you so much....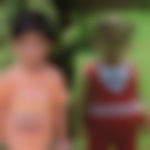 | Nov 21, 2016
thank you Mrs Shikha, really good and very useful article. I will surely follow it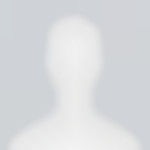 | Nov 21, 2016
thanks I am also worried about thesse topice | Nov 21, 2016
Hi @sikha!! liked the blog. very informative tips. I m dealing a very tough time with my 30 month old son, till now he does not know how to chew. He swallows everything. And he dont want to feed himself. I hv to feed him everything. i hv tried to make him feed himself by putting the plate in front of him, and observe him . But he doesn't eat. Initially he will take some interest in picking up some food and taste it. But d next moment he ignored d food.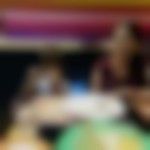 | Nov 21, 2016
nice blog. I will apply to my daughter.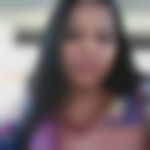 | Nov 21, 2016
Thanks Tejal, Yes dear, you can apply these things after 12 months cautiously. Here, I have tried to give list of food items. You chose dishes out of them and can prepare your list according to your child. For nuts - try kheer and porridge, take 50gm peanut + 50gm almond +50gm Cashew and grind them, and you can sprinkle a little bit into it. Check whether your child likes the taste or not. start boiled Rajma in small quantity like finger food. kids love to eat like hen, they love to pick the food and run play eat and come back to do the same. | Nov 21, 2016
Hi @shikha, wonderful tips. Please suggest some for 12m-18m. Or can I apply these for my kid also. Finds tuff in taking peanuts, rajma, cashew nut, in one go.
+ Start A Blog
Top Food and Nutrition Blogs
Top Food and Nutrition Talks
Top Food and Nutrition question

{{trans('web/app_labels.text_Heading')}}
{{trans('web/app_labels.text_some_custom_error')}}
{{trans('web/app_labels.text_Heading')}}
{{trans('web/app_labels.text_some_custom_error')}}