Food and Nutrition
How to Make Your Child or Toddler Eat Well ?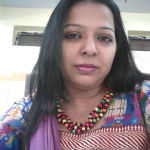 Created by Shikha Garg Updated on Sep 11, 2021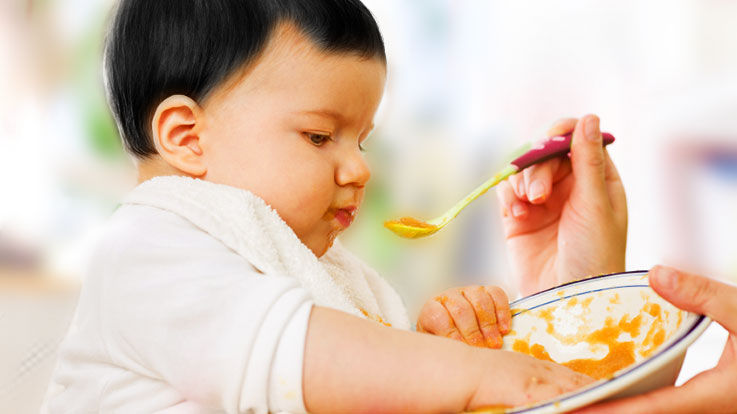 'My baby is not gaining weight, what to do? I am really worried about her poor health, height, and weight'; 'My child doesn't chew her food what to do? She/he vomits out food rather than chewing and swallowing it?' These are the questions I keep hearing from new mums all the time, so I decided to share my learnings in the hope that I can help some of my fellow parents resolve certain food-related issues.
Tips and tricks to Make Your Toddler Eat Healthily
Here I share 10 ideas to make your toddler eat healthy foods. Read here.
1. Give different items every time – regularly
Variety is the spice of life – and your toddler knows it! Serve different things and watch the transformation. In the beginning, you will see your baby play with the different foods and then (slowly and steadily!) s/he will start taking interest in eating. Don't worry about it. Children at this age can't eat much at one time; they need small and frequent meals. It's very normal for a three-year-old toddler. At this age, your child needs food every 2 hrs.
2. Important: Be patient
Don't give up if the interest is not building up. Keep up the routine and you will see a difference. Even as you change the food items, just remember to focus on food items that are protein-rich. Protein is the most important nutrient for growth.
3. Start your Infant's day right
Start with Milk, follow it with nuts, then fruits; next comes boiled protein (boiled rajma/ boiled black gram dal/ boiled soybean; after a gap – milk or any milk preparation and then an egg-based dish; end the day with a wheat or rice recipe and finally milk.
Here's a meal plan for your 3-year-old
Soaked almonds, 2 pieces daily + 5-6 soaked raisins daily+ one small piece of soaked walnut
Apple/Banana/Orange/Papaya/Grapes/Other seasonal fruits
Boiled Rajma/ Boiled Black Gram Dal/ Boiled Soyabean/Lobhia (add salt in the boiling water). Avoid sprinkling salt in serving.
Sooji kheer/besan ka sheera are some of the milk preparations.
Scrambled eggs/soft boil are some of the eggs based dishes 
Plain rice Idli/ Suji Idli
Milk
Here's what to remember: Your child does not too much sugar and salt till the age of 5. It's good to avoid added sugar and salt, for a healthy child. Here are some more suggestions:
Paneer chopped into small cubes
Boiled potato
Suji kheer
Milk daliya (Porridge)
Rice kheer
Boiled egg/omelet
White butter/buttermilk/curd/raita
Jaggery
Sprouted moong
One slice bread with boiled mashed potato
Suggestion: Fruits should be given before 12 pm or in the evening between 5-6pm. Avoid intakes of fruits after 7 pm – can cause gastric problems.
4. Make a list
We all know everything, but it's natural to forget things. An idea that worked for me was the 'list'. I made a list of all possible food items (and keep adding as I thought of more) that I could feed my child and pasted it the kitchen so that I never run a blank of what to feed!
5. Observe your child
Leave your baby with the food and don't interrupt – simply observe. Encourage but don't force. Let them play with it.  Allow the infant to make a mess; let her get dirty – don't fear it. In fact, you may indulge in some gameplay – we all realize the psychology of children when they ask for things that you hide from them and run away from things that you take closer to them. Time to put this insight to good use!
 6. Watch how you react?
Allowing your child to make a mess will leave you with a huge laundry load every day, not to forget all the sweeping but I say let it happen for a short while – it is for the greater good. Scolding your baby might put him/her off food – and that's going to make you feel worse than laundry and sweeping! Your patience will reap results – slowly.
7. Children develop a thinking the process as well as chewing concept at this age
If your child has turned two and still does not swallow food – it's normal. toddlers at this age are afraid of 'chewing and then swallow' concept. They feel safer and more comfortable taking the liquid and semi-solid diet, so give mashed food items. It is around this age that children develop the thinking process as well and so they sometimes get confused - and some are simple lazy, they don't want to chew, it seems like hard work to them – either case, give them time.
8. Delay in baby Teething?
If you feel that there is a delay in teething, then don't panic, as some children have a late teething process. I understand that it does become a concerning issue because chewing also gets delayed. Continue with mashed items and in between offer a slice of apple, cucumber, carrot – so on. If your child bites and spits, it's okay – it's all a part of 'getting to know solid food'.
9. Ignore her once in a while 
As I told you earlier, don't run after the infant to feed him/her. Too much attention can always backfire. A part of your strategy should be to serve others in the family first – don't serve the child, let him or her come to you. If the baby is not responding that could mean that s/he is actually not hungry. Don't read too much into their indifference towards food.
10. Being hungry is important
Nobody can live without food. Let your toddler feel the hunger pangs and come to you for food. However, if you feel that your toddler has not actively asked for food but is crying, then understand that she is hungry and needs food and would eat whatever you serve.
Finally – listen to your gut. It can communicate what your wants at a particular time. And if it's not food at that moment – so be it! Stay calm, don't react and try again in a short while. Keep the environment positive and you will see your child responding positively too. Steadily and slowly proper eating will come to their habit.
So, those are my ten learnings. Do you have any to share? Or are you a lucky mum with a toddler who loves to eat anything – anytime! We would love to hear your story. Write in!
This content has been checked & validated by Doctors and Experts of the parentune Expert panel. Our panel consists of Neonatologist, Gynecologist, Peadiatrician, Nutritionist, Child Counselor, Education & Learning Expert, Physiotherapist, Learning disability Expert and Developmental Pead.
Kindly
Login
or
Register
to post a comment.