Parenting
Education and Learning
12 Ways to Keep Your Child Away from Television(TV)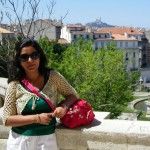 Created by Ankita A Talwar Updated on Nov 20, 2019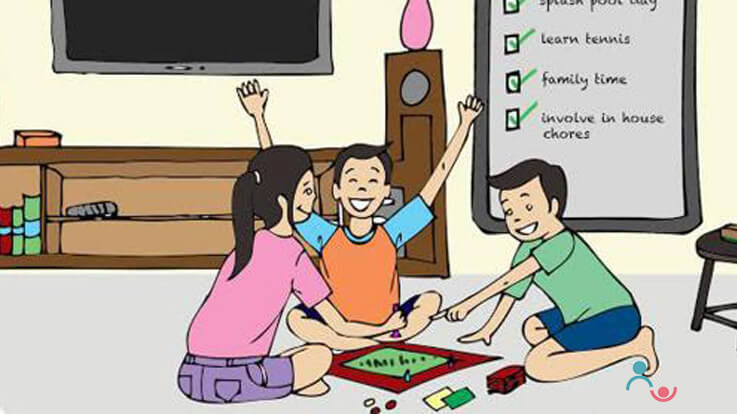 With summer vacations on, keeping children away from the TV sets is not easy. They have their set of excuses—the weather is too hot to play outside, we are bored, what to do—for watching TV continuously for hours. But before your house becomes a battleground, we get you some strategies that will help you keep your child occupied and hence limit his television watching. Getting children to stop watching TV can be a very daunting task. So, instead of turning your home into a battleground, it is important to take proactive steps, especially during the vacations.
How to Keep Baby's Away From Television?
Our blog discusses 12 ideas shared by our experts that you can try to keep your child away from the TV. Read below
Start The Day Early: Wake them early and take them outdoors while the sun is still bearable. Let them play on the swings, run around, get their hands dirty in the mud, or collect knick-knacks, etc. This will tire them out and will get them to sleep through the hot afternoons. Evenings again can be planned on the terrace/balcony or at a friend's house.
Set a Timetable: Set a time table for your child. Look around for activities, classes, camps, sports coachings, etc that she is interested in and get her enrolled. But do not force her. The time table should be relaxed and the child shouldn't feel stressed out with it. Give them a choice on what they would like to do: try their hands at cooking or photography?
[Also Know - Ways to Inculcate Sharing Habits in Your Child]
Keep Them Involved: Look for fun activities that will keep children engrossed. Paper machie, origami, clay, painting, etc are some options. Get them board games, science kit sets or a large jigsaw that they can play with a friend or a sibling.
Plan An Activity a Day: Think of age-appropriate activities for children and allot them according to days. One can be a room cleaning day, garden tending day, taking care of the pet day, cooking for family day. Start on the chore yourself and have them pitch in. Even three days a week will suffice.
Organize Play Dates: Organize play dates for children in the afternoon when they can't go out. Have a themed play date, a fancy dress play date, a story telling session, or organize games for them such as making a tent out of an old bedsheet (tie it around furniture legs) and let them imagine it to be an army camp!
Let Them Enjoy: If she likes playing with water, set up a splash pool for her; if mud is what they like, let them get their hands and clothes dirty. Let the children have fun. These activities will keep the children busy for hours. Take necessary safety measures though such as keeping the pool in a shaded area or a bathroom.
Restrict Family TV: It is not fair on the child that the mother or grandmother is watching TV while he is not allowed to. Communicate to the whole family that TV watching has to be controlled in the house. Be firm about it. And no meals in front of the TV. Let children make an effort to get up and eat food when hungry.
Include More Family Time: Make a conscious effort to provide the child with more family time. Go out together to a friend's house, sit down for a meal together, ask them to help you arrange the table for lunch, go on a walk together. She will definitely prefer this to TV.
[Also Know - Ways to Induce Positive Eating Habits in Your Child]
Have Them Watch Programs & not Just TV: Limit the mind-numbing content of cartoons. Instead, sit down together to watch a documentary or short film that is of his interest such as something on animals, space, machines, medical science, etc. Or exchange rhymes and educational CDs with friends. Make a treat of this sort of TV watching. Sit down with popcorns and a shake.
Loosen Your Grip: Don't make it a battle. Let him watch TV for some time —may be an hour. Keep a clock next to the TV to remind him when the hour is over. Also, do not let TV run in the background. Switch it off when not needed or the child will be tempted.
Be Available to The Children: House chores and cleaning can wait. This is a more serious issue. Make an attempt to participate yourself or at least start them off on an activity such as a board game or a puzzle etc. Children require a company. [Check - 8 Ways to Make Hand-washing Habit in Kids]
Talk to Them: Explain to them without exaggeration or threats, the disadvantage of excessive TV watching and how it will isolate them. Keep the tone level and understanding.
The above tips though may sound difficult, once applied will eventually help you keep the child away from the television. But remember, most importantly the initiation has to come from you, the parent. You will have to become your child's company—after all, isn't that better than finding a friend in the idiot-box...
Kindly
Login
or
Register
to post a comment. | Dec 03, 2019
Nice Idea, I also want that my son keep away from the TV. Recently I bought some educational games from https://cocomocokids.com since then he doesn't watch tv. | Nov 21, 2019
Thanks I believe it will work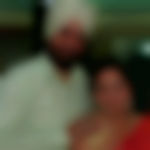 | May 05, 2018
Very useful and informative idea.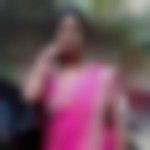 | Dec 31, 2017
thanks ....I think it will work...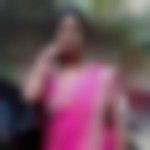 | Dec 31, 2017
thanks ....I think it will work...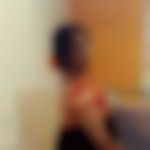 | Oct 04, 2017
Thanks and will try..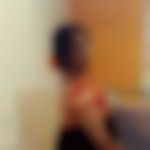 | Oct 04, 2017
Thanks and will try..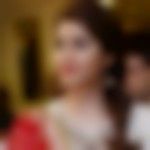 | Oct 01, 2017
thanks for the best idea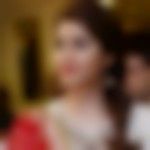 | Oct 01, 2017
thanks for the best idea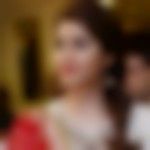 | Oct 01, 2017
thanks for the best idea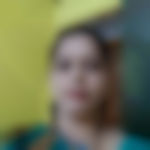 | Sep 29, 2017
thanks for guiding me. I will try.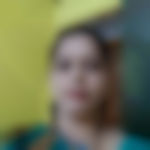 | Sep 29, 2017
thanks for guiding me. I will try.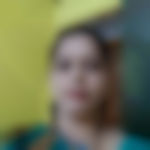 | Sep 29, 2017
thanks for guiding me. I will try.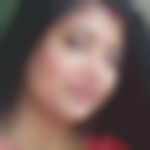 | Sep 21, 2017
thanks. l will do my best.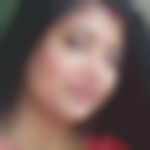 | Sep 21, 2017
thanks. l will do my best.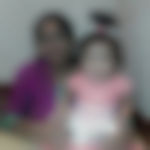 | Sep 06, 2017
Geetanjali Todankar Sakpal
thanks | Sep 05, 2017
Thanks for guiding me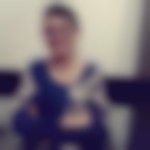 | Aug 21, 2017
thanku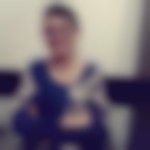 | Aug 21, 2017
thanku | Aug 15, 2017
Thank u. I hope it will be of gr8 help. | Aug 15, 2017
Thank u. I hope it will be of gr8 help.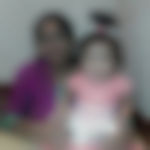 | Aug 11, 2017
Geetanjali Todankar Sakpal
Nice ideas.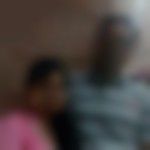 | Aug 01, 2017
very helpful tips | Aug 01, 2017
Thank u soo much. Your advice might really be helpful. | Jul 18, 2017
Thank u so much... definitely I will try these valuable ideas | Jul 18, 2017
Thank u so much... definitely I will try these valuable ideas | Jul 18, 2017
Thank u so much... definitely I will try these valuable ideas | Jul 12, 2017
How to control family tv time and the content they watch ??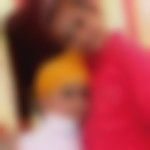 | Jul 12, 2017
usefull ideas | Jun 23, 2017
tnku. its very useful. idea. iwll try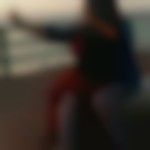 | Jun 21, 2017
awesome ideas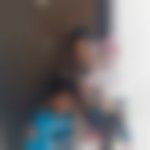 | May 31, 2017
thnks it's very useful for me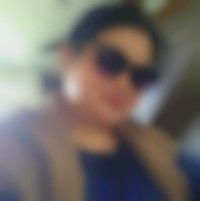 | Apr 05, 2017
tusm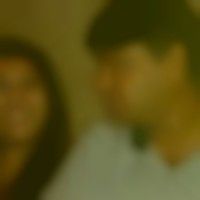 | Mar 04, 2017
Tysm | Jul 29, 2016
Making a timetable is a good idea , other things can be done during the vacation. Thanks for your suggestion. | May 16, 2016
Nice write-up. With the summer holidays setting in, we actually need to do alot with kids. I have been playing games like guess who, monopoly, tumblin monkeys, why connect, math puzzles, shape your story, monkey fractions, its great fun!! The best way to engage kids is stepping in their shoes and playing with them. For the little ones pretend play games and picture books with large texts is the best option. Subscribe https://www.friendlytoyz.com/toy-library.html | Apr 07, 2016
Hi very useful notes but can you tell how to control my one year old son from watching TV as my family members keep watching TV all through the day. He watches only what he likes not all . | Feb 08, 2016
Very useful and good article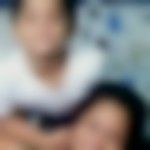 | Feb 08, 2016
Very nice will try defiantly. Thank for this article | Aug 17, 2015
Good ideas... will definitely try them.. | Aug 13, 2015
Really good ideas to try.. | Aug 13, 2015
Vy useful info.. but can u giv some ideas Whn there r two kids... how to spend time with bigger one... its vy difficult .small one has to give more attention nd bigger one get neglected. I need sme ideas regarding this issue. | May 29, 2015
Thanks for wonderful points. | Apr 27, 2015
I would want to hear a little more help, how to manage time with kids being working mom?? | Apr 24, 2015
Really helpful | Apr 23, 2015
Thanks a lot for such a good article. | Apr 18, 2015
selah McKinley, I understand what you are saying her, but for this you need to get your husband's cooperation as bringing up a child has to be shared effort. You could request your husband to record his fave shows (new HD cable connections give you this facility) and watch them later when the child is asleep. Also, plan fun activities for the child and father to do together at home, so that they enjoy some time together and do not miss television. Also, children learn a lot from role modelling. If you suggest to your husband that he can watch one show, or TV for half hour, and then switch it off to explain to the child the correct way, the child too will learn to switch off the TV after a point. hope this helps. | Apr 17, 2015
Hi thank you for giving such valuable tips ...Will definitely try to follow ths | Apr 17, 2015
Hi Anita great advice but can you advice on how yo go about it with dads who loves watching TV and who loves sleeping too much so it doesn't influence the children upbringing | Feb 19, 2015
great and very important tips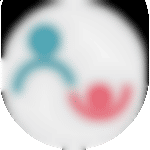 | Nov 07, 2014
Hi Subhash, You may also like Children and TV Viewing - https://www.parentune.com/parent-blog/children-and-tv-viewing/199 | Nov 06, 2014
superb article for universal problem of parent s | Jul 02, 2014
Thanks.... but it would have been great if the parentunite received this article with starting of the summer vacation | Jun 25, 2014
Fantastic ideas and absolutely can help parents to keep children away from TV. | Jun 21, 2014
Thanks for d insight .... sounds workable.. | Jun 21, 2014
Thanks foe | Jun 04, 2014
Don't want to go early On bed like school days | Jun 04, 2014
Well written and very good tips. Thanks a ton | May 29, 2014
very useful tips.. Thank you | May 28, 2014
Hi Ankita, Thanks for giving us great tips. We all know some of them, but we cannot implement it. So, i will try to do it from today. | May 28, 2014
Great tips Ankita. Blogs such as these makes life easier for us ;) | May 28, 2014
Hi good article, but what about IPL CAN WE ALLOW THEM TO WATCH IT? | May 27, 2014
Hi Ankita, a very comprehensive and useful blog. With the vacations on, it is hard to keep children off TV, specially when its an only child. One really needs to make the effort to engage the child in other activities, as you have shared in the blog. Very well timed and very useful ..thanks | May 27, 2014
Very cool and gud ideas I'll surely try dem .thx | May 26, 2014
Good article. Planning a different household activity to involve the children is indeed a very good idea. | May 26, 2014
Very apt article as children these days are getting more and more addicted to TV's and have stopped indulging in outdoor games and activities. Thanks for sharing! | May 26, 2014
These indeed are very good strategies to follow. Thank you Ankita for sharing these with us! :) | May 26, 2014
good article | May 26, 2014
I have two children and they are always watching TV. it is such a problem. I will definitely try these ideas. | May 26, 2014
I think these ideas are very interesting. Thanks for sharing them! | May 26, 2014
Thanks for your inputs.... these suggestions will definitely be helpful as children nowadays are so addicted to TV. | May 26, 2014
Indeed a very well written article with exhaustive list of strategies to lessen hours of TV viewing in children. Wud like to add if it is possible and safe as well allow child's friends to visit him/her or vice versa. They can do activities such as dance, make craft, paint, play with toys,etc. One cud give instructions to organise room once they are done .
+ Start A Blog
Top Parenting Blogs
Top Parenting Talks
Top Parenting question

{{trans('web/app_labels.text_Heading')}}
{{trans('web/app_labels.text_some_custom_error')}}
{{trans('web/app_labels.text_Heading')}}
{{trans('web/app_labels.text_some_custom_error')}}