Education and Learning
What Is The Importance of Pre-schools in Early Learning Years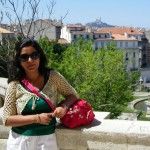 Created by Ankita A Talwar Updated on Nov 25, 2019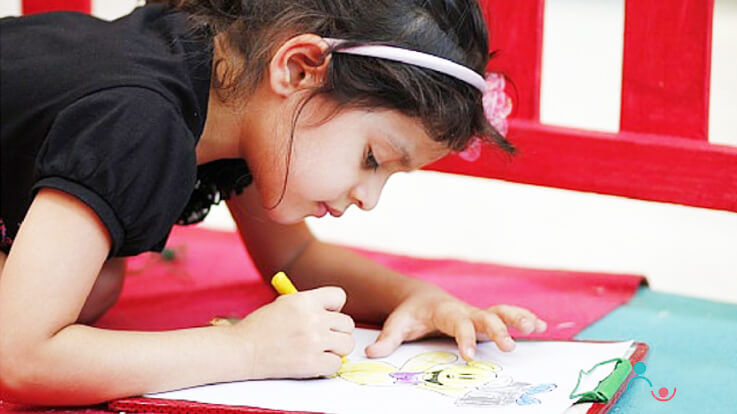 Two was the age when I noticed a drastic change in Advay. He had started to understand instructions, but equally to ignore or not obey them. And his curiosity knew no-bounds—all interactions were superseded with a 'why?' If I said it is 9:00 pm and you need to sleep now, his response would be 'why'. He wanted to try everything himself. His interactions with other children on a play date weren't limited to only watching others play, but he wanted to participate as much even if that meant holding onto a toy and not sharing it, or staring curiously at a newborn infant, trying to touch him. There was so much he was learning and in fact had zeal to learn, that I had started to wonder if, at home, he was getting ample opportunity?" recounts Shikha Misra, a Gurgaon-based mother.
Child's Learning and Cognitive Development 
Multiple Scientific studies and researches have shown that the maximum learning and cognitive development of a child happen till the age of 7. In fact, Nitin Pandey, Founder-parentune and a Child Development and Education Expert, reiterates, "A study done at the Centre for Developing Child, Harvard University, shows that between the age of 1-3 is when the human brain develops the best and cognitive function is at its peak. The synapse formation in the early years is almost 700 per second and this goes on till the age of 7. Therefore it is crucial that at this stage the child gets enough stimuli for development and growth". This is the time when the child is rapidly grasping information from his environment and processing it to make sense of it. But when we bring up the word 'learning', is it limited only to the child knowing his A-Z, or numbers or counting? Experts believe otherwise. Most say that learning for the child, at the pre-school level, is more about his surroundings, awareness about himself, ability to reach logical conclusions, and most importantly, the ability to survive independently. And this is precise, what a pre-school does for our little ones. Here we bring to you some very important reasons for considering a pre-school in your child's life, before rushing to a formal school.
How Helpful Considering Pre-school in your Child's Early Life?
1.) Express Themselves:
Most good pre-schools are formatted to be an extension of the child's home environment but in a slightly more structured manner. The children who come to a pre-school are typically in the age-bracket of 2 to 3 years, and this is perhaps their first exposure to an environment away from home—where their demands are not met instantaneously but need to be told to others. What these pre-schools will teach your children, perhaps, is not alphabets, but the language and ability to express themselves. Pre-schools will focus on the child's communication, his comfort in asking help from his teachers and staff (for eg: if he wants to use the toilet), and getting himself heard. Where in a home, demand is fulfilled before being asked, in a pre-school a child is prompted to ask, seek help, and follow instructions.
 
2.) Understand & Follow Instructions:
A home is where the child is the king whereas a formal school is where the child is straight-jacketed. A pre-school falls somewhere in between. It teaches the child to follow simple instructions, and not be rowdy, yet is comfortable enough to explore his surroundings and his own talents. This is crucial for a child's development as once children enter a formal school and bury their heads in timetables, this is the time when they have time to know and understand themselves.
 
3.) Interpersonal & Social:
Another aspect why a pre-school is important for the child is that considering the shrinking family sizes, a child does not get enough opportunities to meet and interact with other children, assert themselves, compromise, wait for their turn, take care of themselves in a group. This is what a pre-school environment teaches him before he gets lost in the crowd, and overcrowded, classrooms of a large school.
 
4.) Exploration & wonder:
Most pre-schools have a methodology wherein they have modules focusing on the environment around the child—his house, people in his life, the animal world, body, festivals, etc. These are not aimed to teach the child the theories or science behind them, but simply at making the child aware of his environment so that he can relate better with it, and understand it and himself better. Awareness about the elbow will help a child tell you 'My elbow is hurting' rather than leaving you at sea when he says, 'my arm is hurting'. Nitin adds, "A good preschool has dedicated trainers who are specialized in dealing with young children. They are able to communicate best with such young minds."
 
5.) Independence:
Based on all the above points, the most important contribution from a pre-school to your child's life is, teaching him to be independent and take care of himself. Where in a home he has a parent or a nanny always hovering above him, here he needs to reach out to people on his own, eat on his own, use the washrooms, and watch out for any stones in the play area on his own, and stay away from parents. This, in turn, teaches him the value of parents and family at home. Ever noticed how happy a child is when you go to pick him up from the pre-school? Not because he wasn't having a good time there, but because with all the good time, he has realized how much more you mean to him.
 
6.) Focus on Cognitive Development:
A pre-school teach children some simple concepts of life—big and small, tall and short, hot and cold, not as a language but as an experience. Children get to learn concepts and fine-tune their large and small motor skills—threading a shoe, tying a lace, exploring colors with finger painting, gluing objects together, making shapes from playdough etc...things that prepare him for life. "Pre-schools focus on a variety of activities for children, including skill-building and concept introduction unlike formal schools which sometimes are focussed on syllabus completion," Nitin explains further.
 
7.) Value Building:
This is another aspect of a child's development that is best learned in a group and not isolation. The idea of sharing, not to fight, push or not to show aggression, respect seniors, reading, listening, to ask before taking something, to say thank you and please, etc are some values that are taught in a playschool in an easy, comfortable manner that the children can relate to.
Therefore it is important to choose a pre-school for your child before starting him on the grind of syllabus and exams. Pick a school that has a good reputation, has been around for some time, has good feedback from parents, is able to give your child enough intellectual stimuli, and is close to your house or is in your neighborhood. One such example of the neighborhood concept in preschools is that of Kidzee preschools, with their presence in neighborhoods across more than 200 cities in India.
Where a formal school will give education to the child, a pre-school will give him concepts and awareness— things that will last him a lifetime.
Disclaimer: This blog is a special initiative by Parentune to help parents in choosing a preschool for their child. This blog has been supported by Kidzee preschools.
This content has been checked & validated by Doctors and Experts of the parentune Expert panel. Our panel consists of Neonatologist, Gynecologist, Peadiatrician, Nutritionist, Child Counselor, Education & Learning Expert, Physiotherapist, Learning disability Expert and Developmental Pead.
Kindly
Login
or
Register
to post a comment.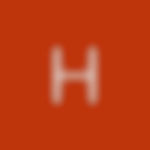 | Dec 26, 2018
Preschool definitely has some great advantages for children. Early education provides better understanding for children and they are able to pick and understand things more quickly as compared to students who start their preschool late. Currently i am 19 and i am in third year of my bachelors in Health Sciences from Windsor College and its all because i started my education early. | Aug 09, 2018
To increase the attention of the child, It was necessary to put your child in pre school before joining the nursery school. every kid's wish is to learn something while playing. This is possible in play or pre schools compared with nursery schools. play school in velachery | Jul 04, 2017
Thanx for letting us know about the advantage of preschools. | Feb 18, 2017
hi inismah! thanks for pointing that out. Its actually a misnomer among most people that the child will not be able to mingle qith others because of language issues. unlike adults, children pick up a new language very quickly especially if they are helped in pearning the new language with a context to their native language and this is where preschools and parents can accelerate a child's learning of a new language. it then only adds to a child's personality that s/he knows more languages and its proven by research that children who are exposed to more languages have better communication and cognitive development.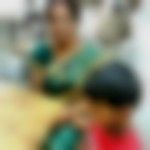 | Feb 17, 2017
now let's look at it n this angle, in my locality people have migrated from various areas across India. here when the chid doesn't understand the language, they alll become least participative. yet another category have the personality of being an introvert.... hw do u handle this?? | Jan 23, 2017
My baby boy is 18 months old. I am planning to put him in a day care play school. he is active so i want him to use his skills in a good way. If anyone can suggest a good play school in faridabad area. Thanks and Regards | Mar 02, 2016
Very well said.. kidzee is undoubtedly a perfect pre school ..my son had been there for two years.. N drastic changes have been noticed in him.. I have seen kids of different pre schools... but (NOT SELF PRAISING) I can feel the difference. | Aug 03, 2015
To enroll my kid in per school, what are the things I need to check for his security, sureness n learningness.. I mean how to find out that the preschool is worth or not?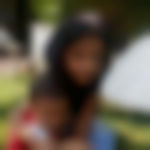 | Aug 02, 2015
My first child 7 yrs still she don't like to eat veg.. | Jul 16, 2015
Only kidzee preschool is best? | Jul 15, 2015
I don't agree Shikha. Home schooling is possible only if you are giving your full attention only to the child leaving aside your work. Because your child have so much curiosity at this age and if not answered properly that have bad effect on their minds. You need to select a good pre school for your kid and check they don't have too many students in class. Ideal ratio is 15:1. Secondly, there should be large number of educational toys and playway activities to develop their minds instead of focus on academics. Its not possible to purchase so many toys at home. Thirdly, you should check the qualifications of teachers and the name of the school is not enough. keeps on asking your child every day what is being done in the school and revise at home. He will surely starts telling you if you keep it a regular practice. And most importantly, revise every thing at home. As it is a combined effort. | Jul 15, 2015
In fact I personally know a few kids who have been home schooled till class 8 and have much better social skills as well as much more awareness and knowledge than many of the school going kids of their age. | Jul 15, 2015
I don't agree... a child doesn't learn anything in a year. And if parents take the pain and time, I think it is much better for the child. In the initial years it is very important to develop a childs fine motor n gross motor skills, n this can be done through simple activities at home. Freeplay, nature walks and having regular play dates at home is another way to teach. Also it depends on what kind of a school you are looking for. If it's a traditional school then you might want to focus on learning alphabet n Numbers, but alternate schools don't have any expectations from a child n they believe in following the child's natural process of learning. | Jul 14, 2015
Hi Ankita, My daughter is about 14 months old we are sending her to daycare facility for two hours in the evening. I have following questions. 1. Is it ok to send kids below 2 years out of home for daycare. 2. What is the maximum time we can keep child outside home [Kids who are below 2 years of age] Please advise.. | Mar 31, 2015
Manasi, It will be a good idea to first put your child in a pre-school. Pre-school and play-schools hve a more informal atmosphere, lesser children in a class, and lesser hours and therefore are almost like a home away from home. the first time a child steps out of the house, he needs this comfort that a playschool gets him. An exposure to playschool bfore moving to a pre-school then prepares the child to adjust more easily to a formal school environment. | Mar 17, 2015
i like the social skills aspect . it is indeed very important for child | Mar 17, 2015
i like the social skills aspect . it is indeed very important for child | Mar 16, 2015
Saranya Shanmuga Sundaram
Really very useful blog... | Mar 16, 2015
My child would be 2. 4 yrs this June and yet to state a play school . He would also be eligible in proper schools for nursery . Pls advice if I should put him directly in nursery or start a play school/ Montessori ? I have recently shifted to Hyderabad . | Mar 09, 2015
Which preschool you would suggest in hyderabad. I am still exploring pre school options for my 2. 5 yr boy | Mar 04, 2015
At Age of 2, 2. 5 to 4 years of age child will be able to adapt to preschool methodology of learning concepts as mentioned above it us definitely no doubt communication will enhance her development of speaking because at this stage speech plays a very important & vital role.. This is my personal opinion. After the age of 4 or 3. 5 of age u can choose your child for formal schools etc... | Mar 02, 2015
Would it be a wrong decision to start preschool. at d age f 3 ? | Mar 01, 2015
Hi Namrata, Ideally 2 or 2+ is a good age but it can depend on individual children. if your child is already talking, atleast able to communicate about his needs such as food and water, shows curiosity and interest in new things, enjoys around children, then more or less she is ready for a pre-school. | Feb 27, 2015
What is right age to start preschool??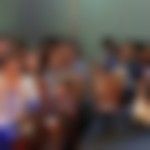 | Feb 23, 2015
dipen - what would you like your child be engaged with in these early years.... i think if the answer is more one on one focus, and lesser number of children in a class, more informal and playful environment, then preschool i think is a better choice than a school. | Feb 20, 2015
Right now my daughter is going to pre-school in nursery. I am confused whether to shift to regular school from Jr KG or continue her with pre-school till Sr KG. | Feb 20, 2015
Helpful blog.. I was in a situation whether to put my child after 2 n half year in a preschool but by reading this blog it cleared up my confusion.. | Feb 20, 2015
Amey manisha - great query - while daycare focuses on care for the child, development takes a back seat, a daycare doesn't have a development milestone approach, but a good care, safety, food as important aspects. On the other hand preschool is mainly focused on development and learning. | Feb 20, 2015
same question as amey asked | Feb 20, 2015
If the kid is already enrolled at daycare, then will pre-school really help? | Feb 20, 2015
helpful blog. it will surely help parents take the right decision for their child | Feb 20, 2015
good one. gives me a perspective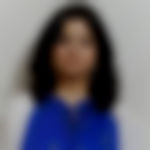 | Feb 20, 2015
Brilliant writeup! Bang on especially for parents like me who are in two minds when and which is the right time and school respectively for our Lil ones to leave their comort zone and explore the outside world. Thanks Admin for the same. kudos to u for doing such an awesome oeuvre and more !
+ Start A Blog
Top Education and Learning Blogs
Top Education and Learning Talks
Top Education and Learning question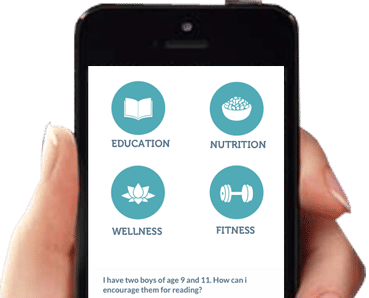 Download Parentune App
Please enter a valid number

{{trans('web/app_labels.text_Heading')}}
{{trans('web/app_labels.text_some_custom_error')}}
{{trans('web/app_labels.text_Heading')}}
{{trans('web/app_labels.text_some_custom_error')}}