Parenting
Breastfeeding Facts every new mom should know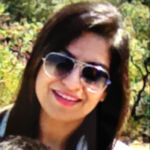 Created by Dr Himani Khanna Updated on Dec 19, 2017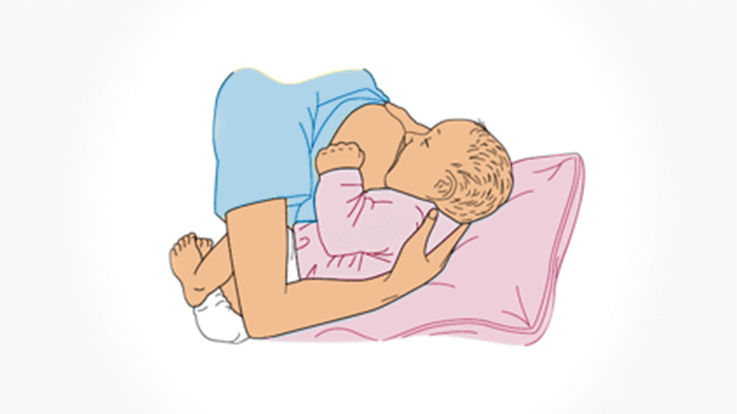 When it comes to breastfeeding the baby, there is no debate on its importance, nutrition, and benefits for the baby and the mother. Here, our expert, Dr. Himani Khanna, Developmental Pediatrician, Artemis Health Institute, Gurgaon, reiterates the same for you.
Breastfeeding Facts that Every New Mom Should Know About
Motherhood, whether for a first-timer, or an experienced mother, always brings a mix of excitement and anxiety. Breastfeeding being one of the most important parts of early motherhood, it is natural that you might have several questions about it. Here are some facts that you must know about breastfeeding
Every mother can breastfeed her baby, and it is the way nature intended it
For the first six months of your baby's life, she needs nothing but breastmilk, to take care of all her nutritional requirements
Breastfeed your baby soon after birth, within 30 minutes to an hour, and after that on-demand
For the first two or three days, give your baby the colostrum (first yellowish milk)
Do not give your baby any other form of nutrition before the first feed
Avoid using pacifiers
You can breastfeed your baby even when you are ill without any issues for yourself or your baby. (This excludes some severe illnesses; your gynecologist will be able to guide you)
Mothers should continue breastfeeding for two years or beyond
Avoid bottle feeding your baby
Do not be in a rush to introduce solids. Wait until your baby is six months old
When you do start solids, give your baby wholesome home-made food
Milk powder available in the market doesn't compare to mother's milk in nutritional content
Factors That Influence Breastmilk Production And Flow?
Here are some factors that can affect the production of breastmilk in your body.
Delayed and/or infrequent breastfeeding:If the first breastfeed is delayed, it is more difficult to establish a good milk flow, which may affect the amount of milk you produce later. Infrequent breastfeeding leads to less milk production. Therefore, it is advisable to start breastfeeding within first half or one hour of the baby being born
Not feeding on demand:Fixed time feeding interferes with the supply and demand of milk production. So, feed on demand
Poor latching:When the baby is poorly latched breastmilk is not effectively transferred to the baby and it may seem that milk is not enough. Use of bottles and pacifiers leads to nipple confusion
Psychological factors in the mother: Factors such as lack of confidence can lead to less secretion of oxytocin leading to poor supply. A worried, anxious and stressed mother, or a crying baby leads to introduction of bottle and artificial feeding. Keeping baby away from mother also affects breastfeeding
Frequently Asked Questions About Breastfeeding
Here are some of the frequently asked questions about breastfeeding.
Q. Can I breastfeed my baby successfully after a caesarean section delivery?
Definitely. Having a C-Section doesn't affect breastfeeding. You can breastfeedfour hours after your surgery, or after the effects of anesthesia have worn off. While you may need assistance for a few days after surgery, your C-section definitely doesn't mean you can't breastfeed.
Q.What to do if my baby does not latch on properly?
For proper latch baby needs to be positioned correctly in mother's lap. Keep in mind the following factors.
See that your baby's neck remains straight, or very slightly bent towards the back
His body faces you and is close to you
His entire body is supported, and you have eye contact with him
When you are breastfeeding, also keep in mind these factors
Your baby's chin touches your breast
His mouth opens widely
His lower lip turns outwards
A larger part of your areola is visible above rather than below the mouth
Q. How to manage breast engorgement?
In a lactating mother, the milk production is continuous and, if enough milk is not removed, engorgement of breasts may happen. An engorged breast is tight, feels hard and is very painful. Some common reasons for breast engorgement are.
Other feeds given before starting breastfeeding,
Delayed starting of breastfeeds,
Long intervals between feeds,
Early removal of the baby from the breast while breastfeeding,
Bottle-feeding and any other restrictions on breastfeeding
Q.How to prevent engorgement?
Engorgement can be prevented by avoiding other feeds being given before breastfeeding, keeping the baby always with the mother, unrestricted and exclusive breastfeeding on demand, and feeding in the correct position.
Q.What is the treatment for breast engorgement?
Improving suckling/ position - the baby should be fed frequently on the affected breast and in different suckling positions so as to improve the emptying of the breast. Also, massaging the lump towards the nipple helps promote the emptying of the breast. Rest and wearing loose clothes also helps.
Q.What Is Mastitis Or Abscess Formation?
If the blockage of the duct or engorgement continues, infection may supervene. The breast becomes red, hot, tender and swollen (It is called mastitis). An abscess may form or swelling may occur, associated with fever.
Q.How Is Mastitis Treated?
Here are some tips for managing mastitis.
Express the milk frequently and continue breastfeeding
Warm water fomentation may also help alleviate pain
Consult a doctor for painrelief
Incision to drain the abscess may be necessary sometimes
Restart breastfeeding from the affected breast as soon as possible
So leave your anxieties behind and enjoy your breastfeeding journey. Surround yourself with a supportive network of people. We wish you a happy and healthy motherhood!
Did these tips on breastfeeding help you? Share your feedback with us in the comments section!
Kindly
Login
or
Register
to post a comment.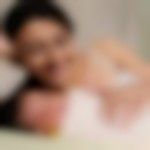 | Jan 11, 2018
Breastfeeding is very important for the new born babies. So new mommy should only provide their milk to babies. After giving birth feed you child withing half an hour and rest on demand. Mother's milk is very healthy for baby also avoid giving solid food to the child until baby is 6 months old. For more information please visit- http://www.parasbliss.com/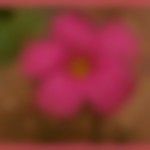 | Dec 29, 2017
nice and helpful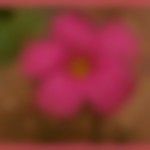 | Dec 29, 2017
nice and helpful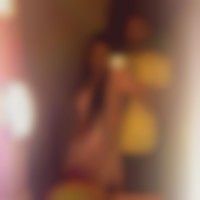 | Dec 20, 2017
11l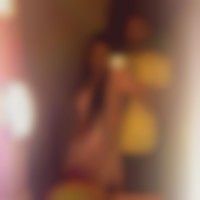 | Dec 20, 2017
11l | Dec 20, 2017
I am working women and after six month i will have join my job for 8 hours so in that condition what should I do?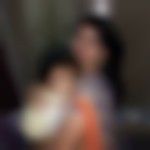 | Dec 20, 2017
what is the solution of inverted nipples? please tell me | Dec 19, 2017
amazing handy tips! thanks for sharing!!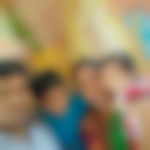 | Dec 19, 2017
super suggetions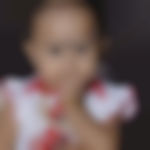 | Dec 19, 2017
apply few drops of honey to the bottle nipple, it worked for me, my baby is having bottlefed now. using honey may leads to constipation ask your paed. but few wont make harm. :) | Nov 19, 2017
Nice blog | Dec 22, 2016
yes prakashkumar u can give. slowly try to feed your baby it'll help you. if not affect then do meditation simply when you are talking rest u can do it just close your eyes and concentration on your breath. it will surely help. From the second day of my c section I use to do it help in increase bf and relive in pain also.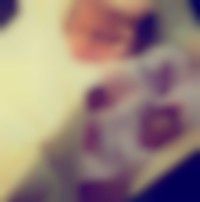 | Dec 16, 2016
I am not able to breastfeed my baby because of low milk supply. please suggest me how to manage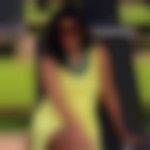 | Nov 05, 2016
My LO is 2 months. Approximately how much ml in a day should she be drinking ? Her consumption is around 600ml Is that apt ? | Oct 17, 2016
after ten days of my second delivery i was in stress that i couldn't take care of my first baby. that stress reduced my breast milk secretion. now my second baby s 3. 6 months old. as per doctor's advice i started bottle feeding. breast milk slowly reduced. but still i have a guilt feel that i didn't think about my 2nd baby. my both deliveries were surgery. i wish to give breastfeeding. will the milk secretion increase in this stage also? suggestions please?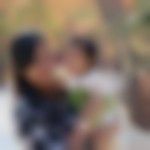 | Oct 05, 2016
hi leela, yes u can strt feeding... try evrytme he wl learn gradually hw to sckl...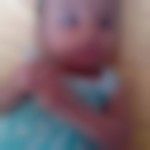 | Oct 05, 2016
my son is one month old . he s not suckling. he s taking spoon feed. he is expecting mouth full milk. crying ..... and coz of caesarean and he was under observation in incubator I was unable feed him for two days . please tell me can I feed him again ??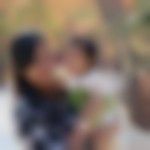 | Oct 03, 2016
Isha i can understand ur depression.. but it is true that u could start bottle feeding after 6months of his age... As per my opinion try to put some bitter taste n ur nipple.. if he will start cry,try to convince him n other way..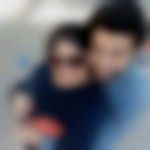 | Oct 03, 2016
My son going to be of 2years in Dec .. N from last 7to 8 days I severe cuts ot my nipples.. Gync has asked me to use silicone nipple protection which is again an artificial nipple only juzz like d bottle one.. N my son doesn't take Bottle feed at ol.. To whomsoever I have talked everyone has been making me realised at I have dug a well for myself on. my own by not giving d habit of bottle to him n now dats y now when I want him to leave d breastfeed Im suffering ol dese problems sweelling, cuts,blocking,pain.. N im single handedly handling everything my home,my baby,n rest of the things too so I cant leave him to sleep with somebody else so dat to reduce d habit .. Plea help me on dis.. Im very what to say very depressed right nowwww.... Plea help | Sep 21, 2016
@Shruthi hi , you may start breast feeding you baby again and the suckling may stimulate the oxytocin release and may be you may start producing breast milk again try this it may help you . | Sep 21, 2016
@Pranati hi Breast feeding can be continued till 2 years as per the standard guidelines and once you decide to stop all you need to do is stop feeding and offer some semisolid feed instead to satisfy hunger and in case baby is too clingy or takes feeds at bedtime only than you try the trick to sleep a couple of days separate from your baby , let the baby sleep with father and soon baby shall forget to take breast feed.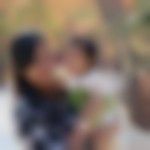 | Sep 02, 2016
still no reply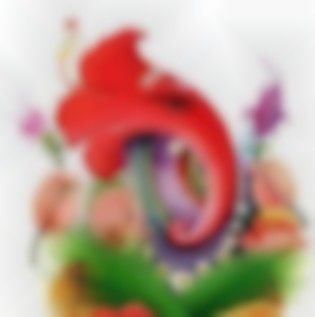 | Sep 01, 2016
no reply ... wtng | Sep 01, 2016
Waiting for ur rply mam....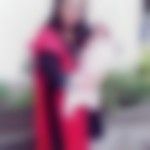 | Sep 01, 2016
Its very informative for me. I have shortage of BM since CSec delivery so doc started FM. My baby is 4 mnths old, and now she's having limited BM and FM, reluctant to bottle feed. May be not liking FM. Pls suggest how to increase her milkfeed(BM & FM) as iam having less BM. suggest the best Formula milk. I am tensed about her diet as she has reduced the consumption of milk. | Aug 30, 2016
Hello mam... i hv the same problem as that of shruthi girish... please suggest some solution over this... My baby is not ready to take nipple in mouth...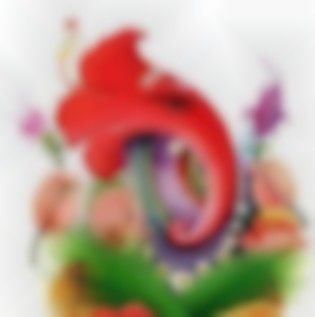 | Aug 30, 2016
wtng for reply ma'am | Aug 30, 2016
At what age of a child breastfeeding should be stopped by mother and what are the tricks one mother should follow to stop breastfeeding the child. | Aug 30, 2016
I have a 4months old baby, for first 2. 5months she fed bm, later she is not ready to latch & cry a lot. so my parents put her on fm. now I don't even get single drop of bm. is there any possibility to get bm again to my baby. plz help | Aug 29, 2016
Mam, my baby is starts from 4th month. she is crying not enough to fill stomach. Please guide me what shall i do to increase milk for me.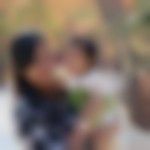 | Aug 29, 2016
Mam,my baby is 4months 25days old.. he is on bf.. From next month means 5months will complete so from 6th month should i start milk and little bit solid food?As in our culture there is a ritual to introduce solid food in 6th months. And one more thing from last 15days i feel my milk flow decrease. What should i do?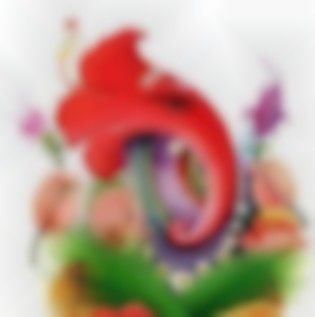 | Aug 29, 2016
ma'am the information u've shared is very useful. my baby is nw 4. 5 months. he is on bf only. no top feed. I had gud flow of bf bt for the last one month, flow has reduced as no leakage. is supply decreased. plz guide
+ Start A Blog
Top Parenting Blogs
Top Parenting Talks
Top Parenting question