Parenting
Babycare
Food and Nutrition
Stages and Ways to Introduce Baby to Different Textured Foods Created by Vandana Chawla Updated on Mar 13, 2020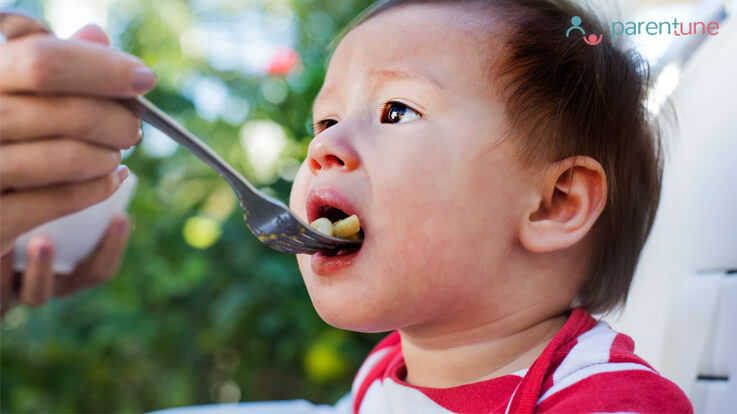 First 6 months in baby's life is a smooth journey as far as the feeds are concerned. From 6 months, a new phase, a new journey begins in your baby's life. It's an exciting period for you as a mum as well! You're curious to start new foods and more excited to see your baby's reaction to it.
As long as your baby is taking only milk feeds, s/he is well adjusted to a liquid diet. Beginning of solid feeds is not only giving different foods to baby, but it also means to introduce and teach your baby to enjoy different textured foods. Hence, it has to go in stages; slowly & gradually preparing your baby's taste buds and digestive system to different foods and varying textures.
Stages to Prepare Your Baby's Taste Buds
Introduce your baby to new foods, and different textures. Here's how you can do it...
Baby food is first started with foods in little liquid form, then slowly gradually moving to soft purees and then to soft cooked pieces of food
It can be easily visualized as, starting with clear soup of veggies, next moving to veggie puree and then on to small pieces of cooked veggies
Finally, will come to a stage when you will hand over a slice of cleaned veggie to your little one. So the concern is when the baby should be introduced to a new texture that is other than pureed form
Well, there is no exact age as every baby reaches this milestone at their own pace. But it has been suggested that different textured foods should be introduced at least 3 weeks after the baby has started enjoying pureed food
Initially, the baby may keep the food in the mouth for some time and then throw it out or may refuse to take lumpy food completely. This is quite normal as the baby will take some time to switch from milk to liquid purees and then to lumpy and thicker purees. So do not worry, be patient and do not force your baby as this can result in complete refusal for food.
Sometimes, mothers feel it is not so important to introduce different textured foods or baby will learn on its own when they grow up. That is not the case, like any other developmental milestone, even this has to be taught to your baby. Remember, different textured foods help to strengthen baby's jaw muscles, help in speech development and also keep baby's teeth healthy and strong. Now comes the big question -
How To Introduce Different Textured Foods?
As said earlier, go in stages and move gradually from one stage to another. First start thickening the pureed food by adding cereal to baby food, keeping in mind that the food is very smooth. Once the baby is used to this, next move to the next stage, grind baby's food in a grinder to get a lumpy food texture, let baby get adjusted to this.
Next, you can start adding grated apples, grated carrots, grated cheese to baby's food. Once the baby is used to this, finally, start adding soft cooked pieces of veggies or fruits to baby's food. Once this is accomplished, then start giving finger foods like carrot sticks or apple slices rolled in cereal and so on. Wow, you will be so happy to see your baby now getting to know and enjoy different textures.
All this may take 2-3 months, which means by the time your baby is 9-10 months or slightly older she is accepting different textured foods. Many times it may not be as simple and easy and it appears. It may take a little longer. Remember, be patient. It may take many trials for baby to switch from milk feeds or purees to lumpy or soft food pieces. Do not worry, keep trying and remain calm.
If you want to know more on introducing new foods to baby- All the how, whys, when and what's of it, get all the details on my Ebook, "Starting Solids - A New Chapter in Your Baby's Life".
Did you like the blog? Did you find it useful? Please share your thoughts with us in the comments section below
Vandana Chawla, a Regd. Nutritionist with UKVRN and a Certified Dr. Sears' LEAN Coach, has over 20 years of experience in the field of nutrition. Vandana is also the Founder of Nutribaby- https://www.facebook.com/NutribabyCareNC/ This is a platform wherein young mothers share their views, queries, and concerns related to food, health, and nutrition.
This content has been checked & validated by Doctors and Experts of the parentune Expert panel. Our panel consists of Neonatologist, Gynecologist, Peadiatrician, Nutritionist, Child Counselor, Education & Learning Expert, Physiotherapist, Learning disability Expert and Developmental Pead.
Kindly
Login
or
Register
to post a comment. | Mar 30, 2020
Blogs-https://www.parentune.com/parent-blog/stages-and-ways-to-introduce-baby-to-different-textured-foods/4028 | Feb 12, 2020
Yes ooo! I really like this blog. Thanks sooo much you've answered all problems for me........ | Mar 03, 2019
0i and vjiu | Feb 28, 2019
hi. my baby is 10month old ge eat only puree from when a small texture put in his mouth he didnt chew coz he havnt his frist teeth. plz help how can i improve texture food to my baby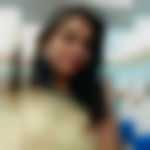 | Sep 07, 2018
Some children are fussy eaters and take time to adjust to different foods, especially if you're introducing a different textures food. Engaging your child in some fun and play will surely help your fussy little eater fill his or her tummy easily. It might surely take some time but soon your child will get used to it. This is a common problem which most of moms deal with, so there's nothing to worry about.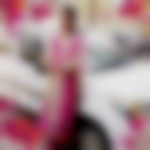 | Jun 20, 2018
Hi mam, my baby is 10 months old but giving solid food to her is very tricky... she keeps food in her mouth for long time and then I need to do various of activities to complete her small little bowl... it takes 1 hour to complete her meal which is very handful of amount... how can I make her eat? pls suggest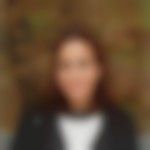 | May 15, 2018
Dear Vaishali, To improve baby's appetite, offer more of finger foods, which can be mainly like, Bread slice with cheese or veggie sticks with cheese or yogurt dip or prepare omelet or pancake or ragi dosas or dal cheelas and cut it into different shapes with biscuit cutter. Try to serve foods in an attractive manner. and offer variety. At this age kids easily get bored of eating the same food everyday. For instance if you want to give eggs, one day it can be omelet, the day it can be scrambled, next day it can be French toast with fruits and another day it can be pancakes etc. Be patient and offer small amounts in every feed. Avoid giving too many liquid calories like juices. Keep a gap between liquid and solid feeds. Look for the signs to know when your baby is hungry and feed accordingly, if there is any distraction like noise or light then try changing it and also playing with baby talking to the baby can also help to improve his appetite. Lastly do not force feed your baby and let your baby decide when and how much he should be eating.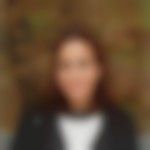 | May 15, 2018
Dear Nagalakshmi, Hi, As per WHO Recommendations babies should be exclusively breast fed for 6 months, which means that solids should not be given as main feed before 6 months. However, some babies give indications that they are ready for solid feeds before 6 months. At this age if you start with solid food, make sure that you maintain complete hygiene while preparing or offering new food, food offered should be cooked and in pureed form and offer very little only for making baby taste and try new food. Remember, solid feeds at this age, should not replace Breast milk feeds or other milk feeds and it should still continue to be the main food for your baby. Regarding the foods to start with, start with single foods first like, Rice cereal, apple puree and offer only 1-2 tsp and that too 1-2 times in a day.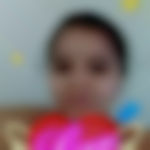 | May 14, 2018
hi I have 5th month baby girl ,, which food to feed,,, she's don't take Brest milk,,, | May 12, 2018
my baby boy is 2 year old and he is not interested to eat any type of food | May 12, 2018
I | May 12, 2018
m; | May 12, 2018
.8r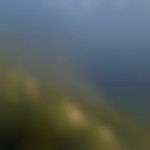 | May 11, 2018
some children take time to adjust to different textures. this blog would prove to be very useful for parents in dealing with it. thanks for sharing!
+ Start A Blog
Top Parenting Blogs
Top Parenting Talks
Top Parenting question