Food and Nutrition
Feeding Ragi Recipe Benefits for Children| How Does Ragi Help in Digestion?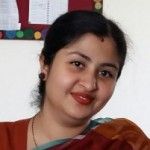 Created by Debashree Bhattacharya Updated on Apr 26, 2019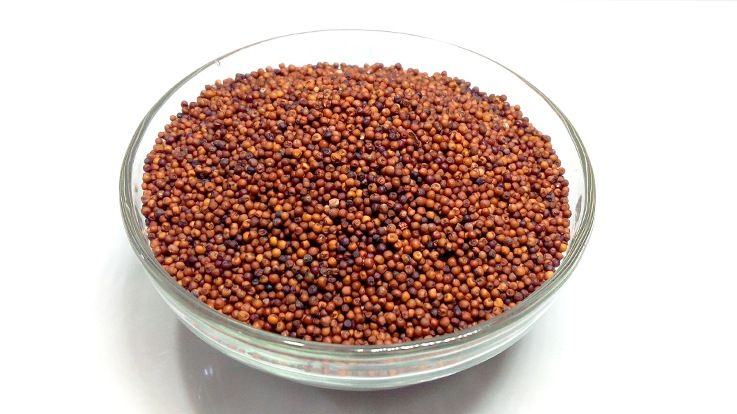 Most Indian mothers believe that Ragi aids digestion, and it is frequently fed to toddlers. Specially processed Ragi powder for infants is easily available in stores and can be prepared in different ways. Raga-based foods are easy to digest because of their high fiber content. In their growing years, toddlers need optimum quantities of protein, iron, calcium, and minerals for their proper health and growth. Ragi is undoubtedly the best choice to provide all these. Read ahead for more information on this superfood -
Benefits Of Ragi For Your Child
Ragi is a nutrition-packed grain, usually given to toddlers for overall healthy development. It works well for older children too! This apart, below are the points why Ragi is good for your child.
Ragi is most beneficial for toddlers during their teething years, because of its high calcium content and it contains the amino acid threonine
Regular consumption of ragi boosts immunity in children
Ragi improves bone structure and health. Ragi reduces the risk of bone fractures and helps to keep bone problems at bay. Therefore, you should consider replacing their calcium supplements with ragi kanji or porridge and include it in your child's regular diet to keep their bones healthy
The amino acid tryptophan found in ragi keeps children mentally active and helps to overcome feelings of anxiety and depression
It also induces peaceful sleep in toddlers who have difficulty sleeping at night
The iron content in ragi aids in healthy blood formation. Ragi is a great natural source of iron; therefore, if your child is suffering from low levels of hemoglobin or anemia, it is advisable to include ragi in his or her diet as a home remedy for this condition
Ragi encourages the release of growth hormones in children
The high fiber content in ragi manages cholesterol levels in children, preventing obesity
Ragi helps control blood sugar in obese children. Amino acids such as methionine and lecithin decrease cholesterol level in your child's body by getting rid of excess fat around the liver. Threonine, on the other hand, prevents the formation of fat in the liver and reduces cholesterol in the body
How to Buy & Store Ragi?
Ragi is easily available online in the form of powder and in the form of seeds. However, sometimes the store bought Ragi is not easily digested by the babies. So the best way is to buy the seeds, sprout, roast and then ground them into powder. This needs to be stored in an air-tight container in the fridge so that it remains fresh and has a longer shelf life.
How Does Ragi Help In Digestion?
Compared to white rice, ragi contains a high amount of dietary fiber which aids in digestion and prevents overeating. Since it is rich in fiber it is quite filling as well and thus keeping the baby feeling full for a longer period of time.
What Is The Ideal Time To Feed Ragi To Your Child?
Since Ragi takes some time in getting digested experts' advice to give Ragi either in the morning or in the afternoon so that the baby is able to digest it properly. Since Ragi is cold in the teaser it should be avoided in winter and when the child is suffering from cold.
How to Give Ragi To Your Child?
Ragi is extremely versatile. Ragi porridge can be served with curd, fruit juice, vegetable soup, buttermilk, etc. However, since you mothers know how to make a dish delicious for your child, different kinds of accompaniments can be tried and served with ragi porridge.
Quick & Easy Ragi Kanji Recipe for Babies
Ragi Kanji Recipe Ingredients:
1 glass of water
1 tbsp. Ragi flour
Salt to taste
How to Prepare Ragi Kanji:
Boil a glass of water
Add one spoon of ragi flour into the boiling water
Then add salt and allow it to cool
Serve it to your child when warm with buttermilk and a pinch of salt
Ragi Kanji Recipe Benefits
This not only cools the body but also strengthens bones among other benefits. We can find various recipes of local ragi dishes all over India. For example - ragi chapati, mashed vegetables in ragi porridge, etc. There is no denying the fact that packed with so many nutrients, ragi is extremely beneficial for our children, especially toddlers. Start including this superfood in your child's diet from today for their health and happiness!
Did you find Debashree's information on Ragi useful? Do you give your children ragi? Do share your recipes, experiences, and learnings with us in the comments section below. We love hearing from you!
This content has been checked & validated by Doctors and Experts of the parentune Expert panel. Our panel consists of Neonatologist, Gynecologist, Peadiatrician, Nutritionist, Child Counselor, Education & Learning Expert, Physiotherapist, Learning disability Expert and Developmental Pead.
Kindly
Login
or
Register
to post a comment. | Oct 22, 2019
Can i give ragi recipe to 4 month baby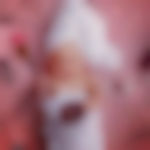 | Sep 10, 2019
can i give tis daily?... my baby is 11 months old.. | May 18, 2019
Reese 1dqa \ | May 12, 2019
my baby love it | May 10, 2019
I am always giving ragi with milk like keef.. and my baby likes too much | May 06, 2019
can I give one month baby now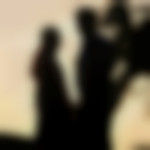 | May 03, 2019
yes I am giving to my baby | Apr 30, 2019
In which month this will be started to baby | Apr 29, 2019
we live in cold region, can I give raggi to my 10months baby | Apr 29, 2019
I give sprouted ragi powder to my 7 months old daughter but the next day her poop is greenish, sticky like loose motion.. wht to do?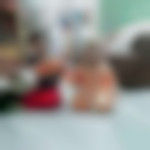 | Apr 29, 2019
yes I am giving | Apr 28, 2019
jkff k8o8 jrbnñas tsyrw laptop 33 | Apr 28, 2019
ñn | Apr 27, 2019
can I give raggi to my 4month old baby | Mar 04, 2019
hindi me bolo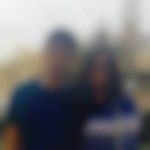 | Dec 05, 2018
hello merlyn . when my daughter was 1yr old I started giving her ragii. I used to give her in all season's. even in summer in different forms. now she is grown up teenage. but it really helped her . raggi is really good for health and very light. it is easy to digest. now we have different products in d market . SOULFULL have ragii Millet's. They are very tasty and yummy. TRY IT FOR UR CHILD n u can also take it. | Apr 30, 2018
Hello Merlyn, you can give ragi in summers. And as per my knowledge ragi keeps the tummy of a baby cool. If your baby shows any discomfort please stop giving it immediately.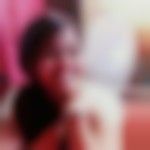 | Apr 30, 2018
can ragi be given during summers because they say its heaty and may cause loose motions??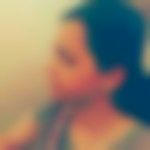 | Nov 06, 2017
hi debashree!!good to read ur blog. i started my son giving ragi porridge since he was 5 months old. i add jaggery and milk into it. it tastes awesome and my son enjoys eating it. now he is 7 month old abd i am giving him the same in the morning. | Nov 02, 2017
This is very useful information for mothers... Thank u mam.. | Sep 24, 2017
Hello Jinisha, kindly check the comment section, l shared at least 4 yummy recipes long before | Sep 24, 2017
Hi can u suggest me some more Ragi Recipes?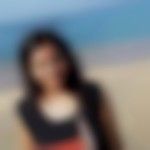 | Sep 22, 2017
frds anybody need Homemade Ragi powder pls pm to 9886720903... I make Aplus Ragi malt ..from the guidance of nutrition... and I do customize for ur needs.. so pls stop buying stored to ur little one.. | Sep 21, 2017
Hello Uma, according to my opinion 5 months old age is better... make the ragi kanji in a very diluted form.. so that your baby don't feel any difficulty in swallowing it. | Sep 21, 2017
can I introduce ragi to my 4 months baby | Sep 21, 2017
Hello Varsa, you can use organic ragi flour... | Sep 21, 2017
Can I use organic Ragi flour to make porridge? | Sep 20, 2017
Hello Era,In winter you can give ragi every alternate day. And serve the dish lukewarm.... not cold at all. Don't give it in the evening or night. Morning and noon are fine. But if your child has a tendency of catching cold... please avoid it in this season. | Sep 20, 2017
Can I give my 7 months old baby now... is it advisable in winter or not ?? | Sep 20, 2017
Hello Neha, as per my son's pediatrician's advice l always used ragi of Silverspoon brand. You will get it from any leading medical store. | Sep 20, 2017
Hello Tania, kindly check the comment section... l have shared at least 4 recipes with ragi. But according to my opinion, since your baby is very small ragi porridge and ragi kanji is the best option for her.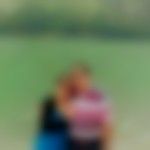 | Sep 20, 2017
my daughter is 7 months old,can I introduce Ragi to her.... from where can I get Ragi.... ? | Sep 20, 2017
Hi ... i am giving Raagi to my daughter 3 times in a week .... as in the form of porridge with apple / pear or sometimes with FM. Could you please help me to provide with instant recipes that i can make for her other than above. She is 9months old. | Sep 18, 2017
Hello Manju, please ask your baby's pediatrician about it. Ragi can be easily given to a 5 months old baby... however, since you mentioned the condition.. it is better to ask a professional . | Sep 08, 2017
my baby is 5months now... she doesnt hav proper head control yet.. can i introduce her raagi... | Sep 05, 2017
Yes Monalisa... please feed your baby ragi daily. You will definitely get a very good result regarding your baby's health.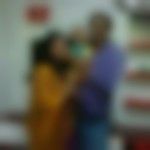 | Sep 05, 2017
very good suggestion... i will definitely try it with my 9 months old baby... thank u so much | Sep 04, 2017
Hello Shalini, thanks a lot for your feedback. Truly speaking l always fed my child Silverspoon brand ragi powder as per the advice of my son's pediatrician.   But we also buy ragi grains from the brand Organic (Orange colour packet) and grind in the mixer-grinder and keep in an airtight container. | Sep 04, 2017
hello debashree... really very nice information... my baby is 7 months old.. now m goin to introduce ragi to her.. I bought ragi seeds from market... but procedure of making ragi powder is in clear in ur mentioned blog ...plzz elaborate it for me.... | Aug 25, 2017
Hello Jyotsana, you can give ragi to your baby.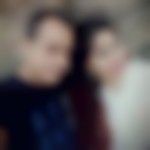 | Aug 25, 2017
hi.. my baby is 5months old. when can i start feeding her ragi?? | Aug 17, 2017
Hello Amrita,thanks a lot for your feedback. You can add ragi flour to atta to make chapati. I have shared 3 other yummy recipes also in the comment section including ragi pancakes... please have a look.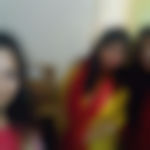 | Aug 17, 2017
Hi dear I m really very grateful to know so much benefits of ragi... But my daughter is very fussy to eat anything new or porridge, how can I make it tasty... Plz help as she is not growing well... | Aug 15, 2017
Hello Silpa, we all will be very happy, if you share other benefits of Ragi with us here... Waiting for your reply. Thanks a lot in advance.. ! | Aug 15, 2017
I know ragi is good for infants, but ur post underlined the specific benefits of Ragi. Thanks for sharing...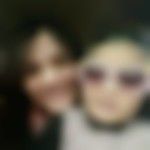 | Aug 14, 2017
ok great.. thanks.. I always thought the other way round | Aug 14, 2017
Hello Hina, it is really nice of you to find interest to comment on my blog. However,please read the following extract from the newspaper called "The Hindu" dated 16th March,2013... "A glass of ragi (finger millet) jaava, popularly known as 'ambali', is the ideal beverage to beat the soaring heat in summer. This traditional Indian cool drink, which, over the years, has lost its pride of place to the 'Colas', is unfortunately confined to certain pockets in the city. "... and if you check the answer of the question in a famous parenting site 'Babycentre' "Ragi is cold or hot in taaseer?".. you will get the answer 'cold'.. ACTUALLY SOME PEOPLE CONSIDER IT HOT.. AND SOME PEOPLE COLD... IT DEPENDS ON THE WHAT KIND OF DISHES YOU ARE PREPARING FOR YOUR CHILD ALSO...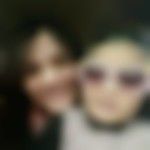 | Aug 14, 2017
ragi is hot I believe... in taseer | Aug 13, 2017
thanks debashree | Aug 13, 2017
Hello Neha, l also add ragi to atta and make roti. So please carry on... | Aug 13, 2017
i mix ragi powder in atta n then bind it and makes chappati for my one year old baby... is this ok or i should fllow other way??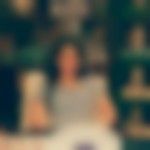 | Aug 12, 2017
thank u debbashree | Aug 12, 2017
Hello Harini, thanks for your feedback. Yes , you can give your baby ragi... but if the dish turns cold please add little bit boiled warm water. And there is sudden drop of temperature... it is better to avoid giving ragi on that particular day. For 9 months baby 1 table spoon ragi powder is my preference. But in winter... give ragi on alternate days.... or before getting dark.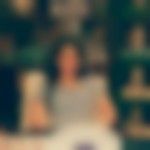 | Aug 12, 2017
very useful article debbashree I need to know can I give ragi sari during this time winter season he s getting cold very often I'm avoiding ragi sari as it is nutrition food I don't want to skip pls suggest. how many Spoon of ragi powder should be added to 9 months baby | Aug 12, 2017
thank you so much for sharing this.... | Aug 12, 2017
Manju, it depends on the swallowing ability of your baby only. Initially cook it very diluted form.. slowly you can make consistency thicker. | Aug 12, 2017
hi debashree... can i start it frm 4. 5months... is it depends upon weight of baby to start such solid food? | Aug 11, 2017
Hello Mushkan, l started when my son was 5 months old. Initially make it very diluted so that your can't find any difficulty to swallow it.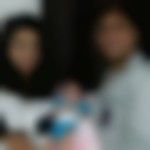 | Aug 11, 2017
kitne months se ragi food dena start kar skte h baby ko?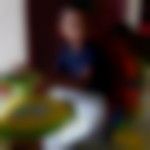 | Aug 11, 2017
thank you for sharing | Aug 11, 2017
useful info | Aug 11, 2017
Hello Monica, you can give... but try some yummy dishes made of ragi.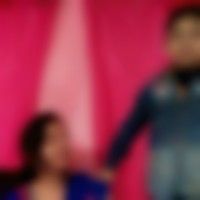 | Aug 11, 2017
can we give to 6 to 7 yrs kid | Aug 11, 2017
l also came to know about it just 2 yrs back... after the birth of my son... !! ha.. ha.. !! But it really very nutritious and beneficial for children.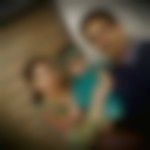 | Aug 11, 2017
thanks ... but I haven't heard of it in pakistan. | Aug 11, 2017
ln English it is called fingermillet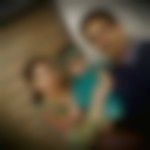 | Aug 11, 2017
can you translation ragi in english or urdu? | Aug 11, 2017
Hello Ankita, thanks for your feedback. I shared another 3 recipes in the comment section. Please have a look..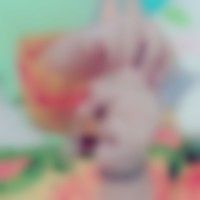 | Aug 11, 2017
Ragi is best grain ever. thank u for good article. till yet I feed my baby with porridge only. will try new things soon. I don't think he will accept ragi kanji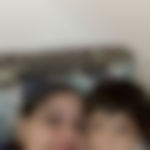 | Aug 11, 2017
nice information tnk you | Aug 11, 2017
Hello Ananthalakshmi, l can't read out your post dear... please repost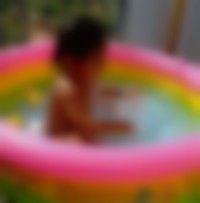 | Aug 11, 2017
ggr 1 it pda23ll pop by h 6 lppql a9w we wee appo I'll ioas me llppkjhug. nñnllokllljuuytrrrt too that | Aug 11, 2017
Hello Deepika, loose motion due to consumption of Ragi is very uncommon. Ragi is recommended by all pediatricians. What is the age of your baby? Please consult with your baby's pediatrician. I sincerely pray for speedy recovery of your baby.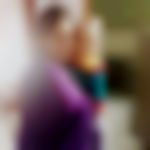 | Aug 11, 2017
maine apne baby ko ragi khilai but uske baad use loose motion ho gaye | Aug 10, 2017
Hello Dr Parul, you can use 4 to 6 table spoon ragi powder in a day for your daughter. But please keep in your mind that ragi causes stool stiffness due to the presence of high level of iron in it. So please give your daughter ripe papayas side by side.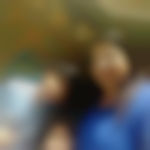 | Aug 10, 2017
hi Ramya Karunakaran do share ur recipe we will be more than happy. Thank you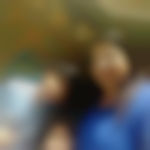 | Aug 10, 2017
thanks for such a quick reply. please do tell amount of ragi which I can give to her I will surely try pancakes | Aug 10, 2017
Hello Dr Parul, thanks a lot for your feedback. Most of the ragi dishes are brownish in colour. And it depends on the choice of the child whether he/she likes the taste of Ragi sprouts in regular chaat or not. Another recipe for you... !! Ragi Banana Pancakes: Ragi flour - ½ cup Organic Jaggery powder - 1 to 2 tbsp (optional) Cocount scrapped - 2 tbsp Banana - 1 medium sized (mashed) Cardamom - 1 Cashews - 1 tbsp (optional) Water - as needed Salt - a pinch Oil/ghee - for making pancake Method Measure Ragi flour , coconut & Jaggery. Keep it ready. Mash the bananas with fork and set aside. Take jaggery in a sauce pan & add water till it immersed level. Heat the jaggery until it melts completely. Strain the jaggery water using a strainer to remove impurities. Set aside. In a vessel, add Ragi flour, jaggery water, and scrapped coconut, crushed cardamom and mashed banana. Add water little by little and mix well so that no lumps are formed. The batter should be like regular dosa batter consistency neither too thick nor runny. Finally add cashews to the batter and mix well. Set aside. Heat a dosa tawa, add a ladle of batter to it and spread it to form a circle. Don't spread too much. Sprinkle ghee or oil. Cook until brown on one side for five minutes and flip the dosa. Cook for a minute and remove from tawa. Repeat the same process for the remaining batter | Aug 10, 2017
Hello Savita, truly speaking... l always use ragi powder of Silverspoon as advised by my child's pediatrician. I use a jar for a long period time... more than one month. | Aug 10, 2017
hi debashree thanks for this informative blog.. just one question. I have store bought ragi flour.. soo how should I store it.. how long it will be ok if store in a normal container ...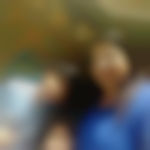 | Aug 10, 2017
Hi Debashree one more thing which I want to ask us about color of the dish. I have noticed that prantha or roti turns blackish in color after addition of ragi flour. I prepare multi grain flour for daily use with wheàt, black gram, oats, ragi. I add ragi flour available in market. u mentioned about ragi sprouts in blog. can I add them to regular sprouts chat?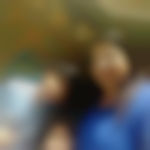 | Aug 10, 2017
hi Debashree a very informative blog. my daughter has deficiency of growth hormone. she is six years old. can u please suggest some recipes and amount of ragi which can be added in her food. I usually serve home cooked simple north Indian food at home | Aug 10, 2017
Thanks a lot Puloma... !! | Aug 10, 2017
it is always good to prepare ragi at home. not to get powder from outside. the brown skin on ragi is not easily digestible by kids. so I have procedure to prepare at home which I have given to both my boys. I started from 5months. if any one interested please reply. | Aug 10, 2017
Thanks Debashree, very nice blog . Recepie along with elaborated nutritional values. | Aug 10, 2017
Dear Sarita... call me Debashree, not ma'am.. plz.. l am your friend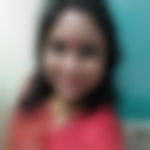 | Aug 10, 2017
We ca make ragi pancakes also.... Mix 1/2 cup whole wheat flour & 1/2 cup powdered ragi, jagary as per taste, a pinch of salt and sufficient amount of milk to make a thick( flowing consistency) batter.... Now in a non-stick pan heat 1 tsp of oil, put 2 tbs of ragi batter... Cook it from both sides.... Your mini ragi pancakes are ready | Aug 10, 2017
thank you ma'am for ragi receipes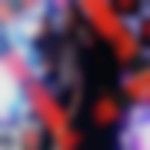 | Aug 10, 2017
thank u ..its really helpful. | Aug 10, 2017
Khushboo, l add 2/3 pieces of chopped garlic or chopped coriander leaves in our daal. Add butter also in boiled rice. Give him homemade vegetable pasta, rava idli, stuffed paratha. Add boiled vegetables in the dough of the paratha.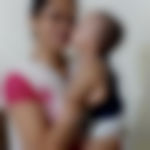 | Aug 10, 2017
thnq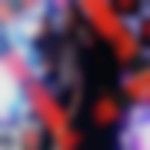 | Aug 10, 2017
i want to ask my son is not interested in eating food .even though ill try different foods. previously he eat daal but now a days he refuses to eat daal and veggies .want to eat chapati only.. suggest me what to give to complete the meal .. | Aug 10, 2017
Yes Bhagyalaxmi, you can... please serve warm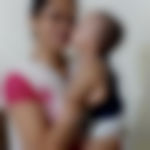 | Aug 10, 2017
can we give ragi on dis season??? | Aug 10, 2017
Friends.. another two recipes with ragi. Ragi vegetable paneer soup and stuffed ragi paratha.. | Aug 10, 2017
Hello Sarita... this is for you... 1)How to make ragi soup for toddlers and kids? Heat oil or butter in a pressure cooker and saute garlic, ginger and onions. Add the tomatoes and vegetables sauteeing continously. Add paneer along with turmeric powder, pepper powder and salt. Add the required amount of stock. Meanwhile mix ragi flour in water without any lumps. Add this to the cooker and pressure cook for 3 whistles. Add milk and boil the soup. Add coriander leaves and serve it warm 2) stuffed ragi paratha.. FOR FILLING: Paneer / Cottage Cheese – 1/3 Cup Jeera / Cumin Powder – 1 tsp Turmeric – 1 Pinch Salt to taste FOR DOUGH: Whole wheat flour – 1/2 cup Ragi /Finger Millet Flour- ½ cup Salt – 1 pinch Water – as required Oil – 1. 5 tsp FOR PARATHA: Oil / butter / Ghee – 2 tbsp Ragi paratha – preparation method: FOR DOUGH: In a wide mixing bowl, add the whole wheat flour/atta, ragi flour, salt and mix. Add water a little by little to make a soft dough. Once mixed add in the oil and knead it again so as to non sticky dough. FOR THE FILLING: Just mix crumble / grate the paneer / cottage cheese and add in jeera powder, turmeric and salt. Mix well. In case, you are using store-bought paneer, suggest you to cook the paneer in 1 tsp of oil for a minute. Add in jeera powder, turmeric, salt and mix well. You can also refer to the post on how to make paneer at home. FOR PARATHA: Take the dough (size depends on your preference, big lemon sized ball work fine) and make small equal sized balls of the dough Heat the tawa / non stick pan on medium heat Take one ball and roll it out into a small round shape and add a tablespoon of filling. Gather the round shape from all sides and close it Take the rolling pin and roll the filled ball again. Do this step very gently. Do dust the rolling table / surface with a little flour to avoid the paratha from sticking Cook the paratha on the tawa / pan on both sides . Each side will take approximately 1-2 minutes each. Add oil / butter / ghee as per your preference Our Calcium rich parathas are ready for serving You can serve these ragi parathas with tomato sauce or curd. | Aug 10, 2017
very useful if possible share another receipe S of ragi | Aug 10, 2017
Thank you Debashree | Aug 10, 2017
Please call me Debashree, l am your friend ..Khushbu..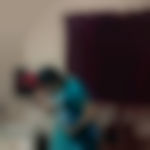 | Aug 10, 2017
Thank you for this useful info..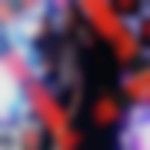 | Aug 10, 2017
Thanku ma'm | Aug 10, 2017
Geeta, l am your friend dear... so call me Debashree.. not 'madam'.. | Aug 10, 2017
thank you madam | Aug 10, 2017
Khushbu, you can happily give ragi porridge to your 2 yrs old son... but it is my personal opinion that try different kinds of dishes.. otherwise he will be reluctant to eat the same dish each and everyday. You can use two table spoon ragi powder for him. If you see stool stiffness... please give him ripe papayas side by side. | Aug 10, 2017
Hello Malarvizhi... very unique recipe.. !!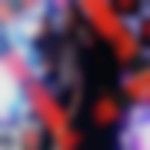 | Aug 10, 2017
can i give ragi to my 2 year old son.. and how much quantity should b give. i gave ragi porridge to him previously everyday in evening.. | Aug 10, 2017
Hi,thanks for the usefull info,I tried ragi with different method which is suggested by my grandma,it may be usefull to you all,take whole ragi(1/2 cup)soak it for 4-5 hours,then grind with half tumler of water,filter the milk from it,add some water and heat it in a low flame,after boil serve with salt ☺ | Aug 10, 2017
Hello Siri, when my child was 6 months old.. l used to give him ragi and boiled apple in every alternative days. Even no harm is there if you give ragi to your 8 months old baby twice in a day. Only onething... due to the presence of high level of iron, it may caused stool stiffness. So give your baby ripe papaya side by side. | Aug 10, 2017
Hello Geeta, ragi can be given from 5 months onwards... initially in a very diluted form keeping in mind the swallowing ability of the child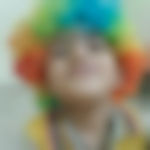 | Aug 10, 2017
Thanks for this useful info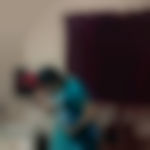 | Aug 10, 2017
Is it good to give ragi for 8months old baby as afternoon lunch ? | Aug 10, 2017
at what age ragi can be served for kids
+ Start A Blog
Top Food and Nutrition Blogs
Top Food and Nutrition Talks
Top Food and Nutrition question