Health
How Mother went from Fat to fit after Baby Delivery ?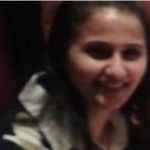 Created by Kalyani Pardeshi Updated on Mar 26, 2020 Suddenly the phone rang, giving me a fright. I checked the caller ID, it was a close friend's call. I already knew what this call was about and I was so tempted to let it go to voicemail, I really, really wasn't in the mood to take this call and fake being excited. I went against my better judgment and I took the call.
"Hi Kalyani!" she said, bubbly as always, "We are celebrating my daughter's first birthday this weekend and you are invited to the party! And yes, I want to let you know of the dress code….It's traditional Indian wear! We don't often get to flaunt our fancy Indian wear. You totally have to check out what I bought on my last trip to India." I sighed, inaudibly, and replied, unenthusiastically, "Sure, that'll be great!"
Thoughts sprang into my mind, not very happy or positive ones. With such dismal thoughts, I dragged myself down to the basement to find my suitcase full of beautiful Indian wear, beautiful yes, but they were no longer beautiful for me as I was unable to fit in them. This also meant one thing - sitting with a seam ripper and opening up the stitches on a saree blouse. There was nothing I could fit into! A salwar kurta? Sure the salwar would fit but my arms would look like tree trunks coming out of the now tight sleeves in the kurta while the rest of it would cling to my hips as if it's life depended on it. And don't get me started on those spare tyres.
It was a disheartening feeling. I looked and felt like a whale. This was a battle I was fighting with myself. Each day I was dreading the topic of fitness. It is hard enough being a mom, constantly second guessing what I was doing, if I was doing it right and add to that having countless people telling me how it should be done. Weight loss and fitness were the last things on my mind.
I couldn't climb up a flight of stairs without huffing, puffing and panting. I hated going to shopping malls because everywhere I looked, there was a mirror. In the mirror, there was a huge figure that was ogling back at me and I absolutely despised that look, walking around my own house was torture as we have 8 mirrors in the house, 4 of them, full length mirrors.
Little did I know that focusing on my fitness would help me gain a form of confidence, quiet self-assurance and resolve that no one could shake. It would translate into every other area of my life, it would make me happier, more focused, more energetic and more patient as a wife and as a mother.
How did my mindset change? The one thing I had learnt through my entire weight loss process is that no one can tell you when you are ready, only you know when you are ready. We all have our "aha" moments - moments when things just "click" and we make significant changes in our lives.
I had two of them - the first was experiencing postpartum depression and being refused medical treatment, I had no choice, I had to make positive changes for the sake of my children and the second was my father suffering a mild heart attack which he survived. He has always been my role model, he eats healthy foods and walks every day. For something to happen to him, a person who is so health conscious was a major wake up call for me. Find a reason so strong that no matter what else is going on around you, nothing can derail your train.
One, simple yet fundamental concept hit home: As a mom, in order to take care of those who matter to me, I need to take care of myself first. I need to be at my best, mentally, physically and emotionally.
How do you go from not working out at all to a 30 minute a day fitness routine, 6 days a week? You KISS it - Keep It Simple Sister.
In KISS-ing it, I decided to create simple ways to ensure that my fitness routine was achievable: I started with 10 minutes, 3 days a week (anyone can manage 10 minutes - it was mentally easier to convince myself to work out for 10 minutes vs. 30 minutes).
And thus began my journey to fitness, I started out small and built from there. Think of it this way - is a baby born running? No, they first learn how to roll from their back to their front, then progressing to sitting and crawling, standing, walking and finally running. It is a process and fitness is the same - a journey, not a destination. It is about being stronger than you were yesterday.
Today, I am sharing some of the most effective abs exercises that I did, with. It is important to know, though, that weight loss is around 75% to 80% affected by your nutrition - you cannot exercise out unhealthy nutrition choices and abs are predominantly built in the kitchen not so much in a gym.
In closing I would like to add that I achieved my entire transformation working out at home entirely using minimal equipment (a yoga mat, a barbell with two sets of weight plates, a resistance band, two sets of free weights - dumbbells and workout DVD's). I did not go to a gym to achieve the results that I have today.
No one said it would be easy but it is definitely worth it. I sincerely hope that this information was helpful to you, and I invite you to get in touch with me and let me know 
The workouts
Frog crunches: Lift head, neck and shoulders off the floor and angle legs about 45 degrees - crunch upper body and legs in towards each other at the same time, breathe out when crunching in and breathe in when extending legs:
Opposite arm, opposite leg: While lying down, raise head neck and shoulders off the ground, scissor opposite arm to opposite leg, breathe out when leg and arm meet, breathe in when extending the arm and leg:
Side heel drops: While lying down, raise your legs so your knees form a 90 degree angle. While keep that same angle all the time, drop your legs side to side (this works the oblique muscles helping you get rid of that muffin top). Breathe out when dropping legs and breathe in when lifting them. Ensure your elbows stay on the ground all the time:
Opposite knee, opposite elbow: While lying down, bend your knees, place your right ankle on your left knee. Touch your left hand to the side of your head, lift yourself up to try to get your left elbow to meet your right knee - do not move your knee closer but lift your body to achieve maximum results
This content has been checked & validated by Doctors and Experts of the parentune Expert panel. Our panel consists of Neonatologist, Gynecologist, Peadiatrician, Nutritionist, Child Counselor, Education & Learning Expert, Physiotherapist, Learning disability Expert and Developmental Pead.
Kindly
Login
or
Register
to post a comment.