Health
6 Tips to Help Breastfeed Your Child Longer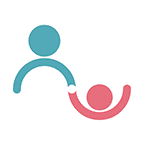 Created by Parentune Support Updated on Apr 26, 2016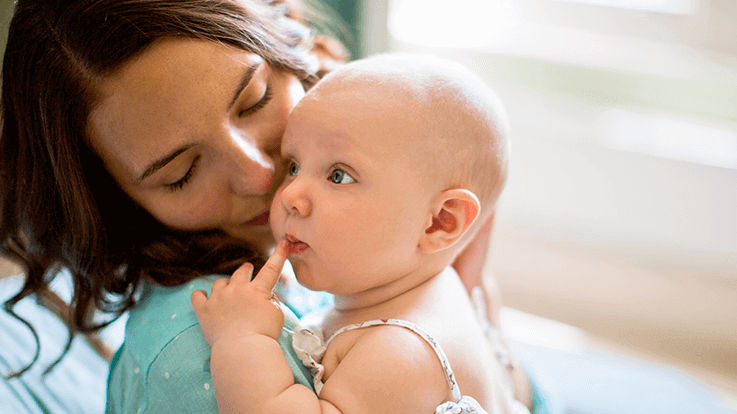 For the first time mother, there are a lot of questions and curiosity on the topic of breastfeeding. Will I be able to breastfeed? Will it hurt? What if I cannot breastfeed? Will my breast milk be enough for my baby? And while I am at work how can I ensure that my baby gets breast milk?  A mother goes through these and many more questions.
Breastfeed Longer: A Few Tips Worth Sharing
Most of us are well aware of the benefits of breastfeeding. It is the best nutrition for the baby—it contains anti-bodies and all other nutrients required to boost a baby's immunity and growth. But what we should also remember is that it requires time and patience on the mother's behalf.
Breastfeeding is a learning experience at which, the mother and baby get comfortable only with time. You have to give yourself and your baby time to learn how to breastfeed. Make it a cherishing experience for both of you.
Here are a few tips that might help you in taking an informed decision and of course help you breastfeed your child longer
#1. You may not get it right the first time –Try getting help from a nurse, elder person in the family, or a lactation expert if you are struggling. Choose a position that is comfortable for you and your baby. Also, ensure the baby latches on properly—she should latch on to the entire areola than just the nipple.
#2. Expressing Milk –You can opt for expressing milk if your baby is not able to breast feed or if you can't be with her all the time in the first 6 months. There are several manuals and electric breast pumps available nowadays. Manual pumps are fine if you plan to express 1-2 times a day, but we suggest an electric pump for a more comfortable experience.
A good electric pump should be comfortable, with fewer parts to clean, at least a 2yr warranty, a let-down mode to help start milk flow and should be a closed system. Closed system pumps have a sealing valve between the pump tube and the collection unit to stop any milk flow into the tube for better hygiene. An example of a comfortable high-quality breast pump is the Philips Avent Comfort Electric Breast Pump.
Mothers consider breast pump as not just a solution which gives flexibility, but it also ensures that the baby is not devoid from her feed. And remember, expressing milk with a comfortable breast pump finally leads to more milk.
If you are a working mother or a mother who wants to express milk for your baby, besides BF, here are a few useful tips on how to express more.
Emotions are the key to milk production - Positive emotions increase milk production. You may keep your baby's photo in front of you while expressing.
Be comfortable and warm - A comfortable breast pump with a soft massaging cushion on the breast cup really helps. Having a warm bath before you express milk sets the body temperature right.
Pumping is artificial – So the closer your pump mimics natural sucking of a baby, more is the milk you can express.
#3. Breastfeeding in Public- Feeding your child in a public place is nothing to be shy of. Feeding blankets and stoles can be of help here.
Also see this useful video guide on How to Breastfeed.
#4. Emotional bonding- Breastfeeding is a great bonding time with your child. It is the time when you and your baby are in a secluded area. You can coo or sing to the little one, or together both of you can listen to some soothing music.
#5. Breast engorgement- Initially there might be days when you are going to end up having sore breasts. Milk gets collected in the milk ducts and can lead to pain and a feeling of swelling in the breast or under the armpits.  Gentle massage or expressing the excess milk with a Breast Pump decreases the swelling. [Also Read - Nutrition Tips For Breastfeeding Moms]
#6. Breastfeeding helps in losing weight- Apart from medical benefits for the mom like lower risk of breast cancer, ovarian cancer & Type 2 Diabetes, breastfeeding helps mothers lose weight too. So you fit into your lovely pre-pregnancy dresses again sooner. 
Breastfeeding your baby is one of the best health choices you can make for your little one and you. It's great that we have now some comfortable and hygienic options available that equip a mom to make this wonderful choice and sustain it for up to 2 years, as recommended by World Health Organisation.
Disclaimer: This blog is a special initiative to help mothers breastfeed longer and has been supported by Philips Avent
Kindly
Login
or
Register
to post a comment. | Jul 05, 2016
Ruchi, read this helpful blog on increasing breastmilk - https://www.parentune.com/parent-blog/9-tips-to-increase-breast-milk-supply-in-lactating-moms/812 | Jul 04, 2016
how to increase breastmilk.. | Jun 20, 2016
Breast milk can be safely stored for up to 2hrs in the open and for 2 days if put in the fridge freezer. Once defrosted, breast milk should be used ASAP, and any remaining breastmilk needs to be discarded.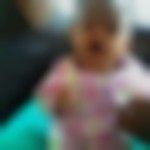 | Jun 15, 2016
I have heard that storage of breast milk makes it devoid of the essential nutrients. is it true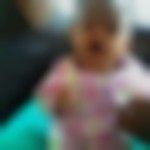 | Jun 15, 2016
I have heard that storage of breast milk makes it devoid of the essential nutrients. is it true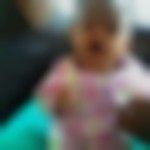 | Jun 15, 2016
I have heard that storage of breast milk makes it devoid of the essential nutrients. is it true | Jun 08, 2016
I feel before taking any supplement or tablet you should check with your doctor. In case it is required, the doctor will suggest something which is compatible to you. | Jun 06, 2016
shatavati powder is a very good supplement to increase breast milk. .it is available in all medical stores.. 1 spoon powder with 1 glass of milk twice a day! its ayurvedic so no side effects. . | May 20, 2016
Haritha.. Please make skin to skin contact to increase milk supply.. make the baby latch.. the more the baby latch.. the more supply.. and have a healthy diet... Google more for remedies to increase milk (few. are methi seeds, bottle guard, shatavri) are you under stress that too may be the cause.. Happy parenting.. ps: am no expert.. advising based on my exp and learnings from fellow mommies | May 09, 2016
My BF suddenly reduced. I have a 6 mnth baby. Pls suggest idea to increase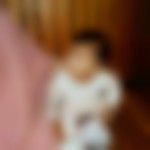 | May 06, 2016
From last night my little one is refusing bf. He is simply crying and I am a little bit worried . What are the reason for this :( | May 05, 2016
Hw to stop breastfeed help | May 03, 2016
I would like to suggest you to be calm with your baby.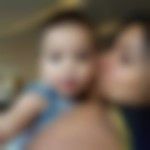 | Apr 30, 2016
Hi Nikita! I would suggest you to be very calm while feeding your baby. Babies sense if you are nervous or frustrated. Besides that, eat well and sleep well. Some deep breathing also helps while breastfeeding. | Apr 30, 2016
Find out if the baby has sore throat, or anything related to a painful experience in the recent past while breast feeding. Think back carefully and find out by tracing incidents. When that happens, sometimes, the baby related feeding to painful experience and hence rejects that activity. Try to make the baby as comfortable as possible. Gradually the baby will come around.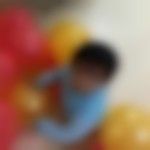 | Apr 29, 2016
My child is 5 month old and she don't take my feed. Infact she cries alot if I try her to take my feed so I have to give her formula milk to fill her stomach. Pls suggest. | Apr 29, 2016
its fine Khushboo. Children can be breastfed upto 2yrs. Infact, as the above blog mentions, world health organisation recommends that its a wonderful choice if the baby can be breastfed for upto 2yrs. As for fussy eater, she is just getting introduced to solid food and will take time to develop her taste. Keep trying, that the best practice. I did the same with my baby. | Apr 28, 2016
Hi loura, she is 13 months old and fussy eater. | Apr 28, 2016
worth sharing.. !! | Apr 28, 2016
Hi Khushboo, how old is your child? | Apr 28, 2016
Hi. how long should we breastfeed our baby... share some tips how to stop bf.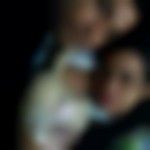 | Apr 28, 2016
Thnkz 4 the valuable information...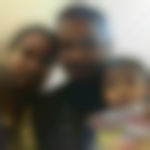 | Apr 28, 2016
Good information. Thanks | Apr 28, 2016
Thanks for giving me this important information... | Apr 28, 2016
super message | Apr 28, 2016
Quite an important information for all breastfeeding moms.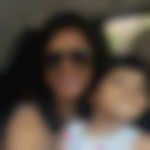 | Apr 28, 2016
Very informative to a first time mother. | Apr 27, 2016
Great article. Very helpful.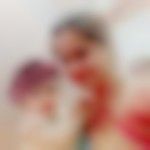 | Apr 27, 2016
Hi guys shreeya's mom here.. feeling awesome "shreeya's mom"