Babycare
Food and Nutrition
A Guide to Healthy Weight Gain in Infants - Month-wise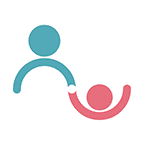 Created by Parentune Support Updated on May 23, 2017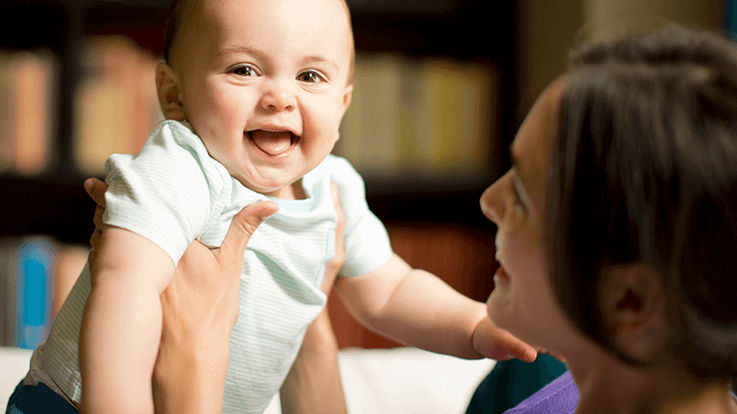 Weight gain is one of the most common worries of a first-time mom and always keeps her on the edge. There are several questions a mother is constantly battling with - is my baby gaining enough weight, is breastfeeding enough and what can I do to push my baby's weight up, etc. 
For 0-6 Months Baby Weight Gain Chart 
For 6-9 Months Infant Weight Gain Chart
For 10-12 Months Infant Weight Gain Guide 
Month-wise Weight Gain Tips
Here are a few tips on how to increase your baby's weight in a healthy, hygienic way. Read below...
0 to 6 Months Old Baby Weight Food Advice
Ideally, an infant gains enough weight on just breast milk, till the age of 6 months, as mother's milk is a complete meal for an infant. So, if the infant has doubled her birth weight at 5 months, there is nothing to worry about. But in case this does not happen, consult the pediatrician for advice as before 4-6 months, the infant is not given any top feed. Breast milk is an important meal for your baby to build a strong immunity to fight common illnesses beyond just a healthy weight gain. If you feel that breastfeeding is a challenge owing either due to baby latching issues or joining work, you can use a comfortable breast pump to express your milk. This also ensures that the milk supply doesn't go down because of reduced breastfeeding.
6 to 9 Months Baby Weight Gain Guide
Once you start giving semi-solid food, then certain foods can be included in your baby's diet to specifically push her weight up. These are generally the energy-dense and protein-rich foods.
Focus on Cereals - this means you need to give more of cereals like rice, rice flakes, suji, sago, sprouted ragi powder, etc. Give it to the baby in the form of porridge, kheer or phirni. Rice water is the first way to introduce cereals to your young one. So ensure that the feeding bottles and other baby utensils are properly sterilized in a steam sterilizer to kill all germs (since boiling them doesn't kill all of them). If your baby has strong immunity, she will gain sufficient weight. Remember that if you want to ensure a healthy weight gain in your baby, ensure proper hygiene in all baby utensils.
Increase intake of starchy fruits and vegetables- fruits such as banana and vegetables like potato, sweet potatoes should be given to increase weight. Vegetables should be steamed and mashed, and given with little butter/ghee on them. Similarly, a banana can be well mashed and given as it is or with jaggery powder/ mashed dates, or full cream milk. Steaming is much better than boiling these foods as steaming preserves more nutrition and is tastier too. An easy way to prepare steamed food is to use the Philips Avent Combined Steamer & Blender. You can easily steam and then blend the foods in the same jar. 
Egg Yolk and Mutton/Chicken Stew-  If your pediatrician permits introducing egg yolk, then half boil an egg and take out the yolk. Then add it to steamed and mashed potatoes/overcooked mashed rice. Add a teaspoon of butter/ghee to make a complete nourishing meal. You can even steam the meats in the Combined Steamer Blender.
Pulses- best tolerated green gram/mung dal can be given boiled and well mashed with a spoon of oil/butter/ghee added to it. Around 7-8 months you can start with khichdi of both Dalia/rice with dals and veggies like potato, carrot, etc. add to the khichdi.
Milk Products like Curd/Yogurt- Use full cream milk to set the curd. Give with mashed dates/banana or jaggery to the infant, especially during afternoon hours.
10 to 12 Months Baby Weight Gain Food 
At around this time, the baby should triple her birth weight once. If the weight gain is slower, you can focus on the following foods:
Cereals – Besides porridge, kheer, and khichdi you can start with chapatti mashed with dal/chicken soup/scrambled egg. You can also give idli/rice with a spoon of butter/ghee. Sometimes, a halwa of atta/suji can also be given.
Fruits – Instead of giving plain fruits you can give fruit yogurt, fruit in kheer, custards, blended fruit smoothies especially made of banana, honey and malai, milk/curd. (Provided your baby can tolerate dense foods like malai. In case of a stomach upset, please discontinue).
Vegetables – Use more potatoes and sweet potatoes. They can be added to parantha, dosa, khichri, soups or to other vegetables. You can also make a halwa of these vegetables.
Eggs – Can be given as scrambled with added milk/fresh malai, or an egg can be added to the soup.
Fish/Poultry/Meat – stews and well-steamed meat, mashed, can be given to infants, provided your pediatrician agrees to it.
Home-made Paneer – Closer to the 1st birthday, the baby can be introduced to fresh home-made paneer and mild processed cheese. You can mash paneer finely with jaggery or powdered sugar, roll it into laddoos and offer as finger foods or a quick snack to the baby. If giving cheese, do so in limited quantities as cheese is very high in salt.
Full-fat milk-based puddings like rice kheer/dates and raisins (cooked and mashed) custard/vermicelli kheer/gajar kheer can be given to the baby to push up his weight.
Note: Apart from the foods that you may introduce to your baby for a healthy weight gain, it is also important to know that you are taking care to build your baby's immunity, as a child with strong immunity will not fall sick often and will have a constant healthy weight gain throughout the growing years. So invest in a high-quality sterilizer like the Philips Avent 3-in-1 Sterilizer and rest assured that your baby will be protected from harmful germs and will have a healthy weight gain.
Weight Gain Points to Remember
The following are some of the weight gain tips, read below...  
Only till the age of 2 years, additional ghee/butter/oil can be used for children. In case the child's weight is on the higher side, please use these in moderation.
Whole cream milk to be used until 1-2 years only. After 2 years or if the child is on normal weight, use toned milk only.
While giving the above foods, give only little amounts first, to check for any allergy. If there is no allergic reaction only then continue with those foods.
Happy Healthy Eating This content has been checked & validated by Doctors and Experts of the parentune Expert panel. Our panel consists of Neonatologist, Gynecologist, Peadiatrician, Nutritionist, Child Counselor, Education & Learning Expert, Physiotherapist, Learning disability Expert and Developmental Pead.
Kindly
Login
or
Register
to post a comment. | Oct 03, 2019
Yes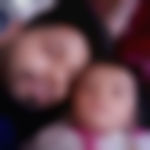 | Sep 24, 2019
please suggest me best govt hospital for 10 months old child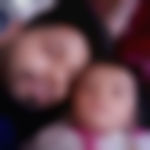 | Sep 03, 2019
hi | Aug 28, 2019
thank u so much | Aug 28, 2019
no she is only 5400kg n she completed seven months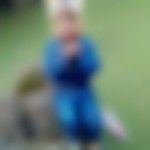 | Aug 04, 2018
Thanks for baby weight gain chart. It is really beneficial for me.. my baby is 3 year old i will surely apply this..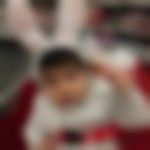 | Jul 29, 2018
hi my baby is 9months old shes not even read to taste how I can introduce food any suggestions pls | Jun 17, 2018
me baby is of 11months. he don't eat much, if I give him anything to eat he will vomit it... what I can do in this..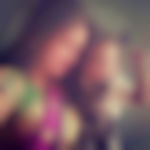 | Jun 17, 2018
Hi.... My baby is 15 month old.. but she has no intrest in food. she is 8. 4 kg till now.. cant gain weight .. i try all types food but no result.. eats nothing... m so worried.. plz help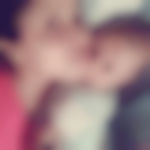 | Jun 16, 2018
my baby is 3months old what will be the right weight...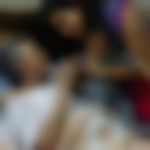 | Jun 16, 2018
My kido is 13 months. She is 8. 7 kg n not eating at all. page is teething. how do i make her eat. also she doesn't take in iron drops what to do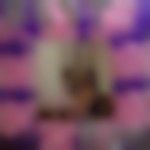 | Jun 16, 2018
hello dr... mera baby 7 mnths ka hai... w8 7. 5 hai . mai use kitni baar din me aur kitni quantity me food du... Plz reply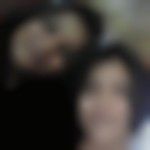 | Jun 10, 2018
I want weight gain tips for 4 year kids | Jun 09, 2018
my baby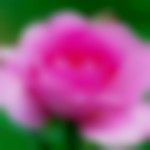 | Jun 09, 2018
hi | Jun 08, 2018
hi.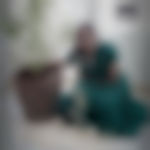 | Jun 08, 2018
very well explained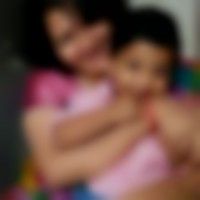 | Apr 29, 2018
nice blog .. informative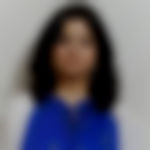 | Oct 08, 2017
very useful blog! it does clarify many doubts of parents and helps them with tips on how to improve baby's weight . Thanks for sharing!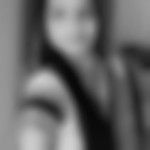 | Jun 19, 2017
today we visited doctor.. and she said not to give baby any dairy products like milk, curd panner ...we get raw cow milk ...and make curd, panner at home.. still she said protein in cow milk n other products is not digestible for babies till 1 year age.... can someone share their experiences ...advice on substitutes of dairy products to supplement protein needs of 8months old baby. | Jun 19, 2017
Whn should i start givin him milk products lime chhas curd... My baby's age 8months copmlete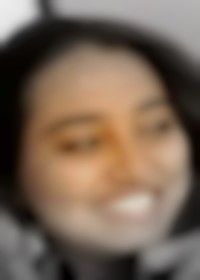 | Jun 09, 2017
Useful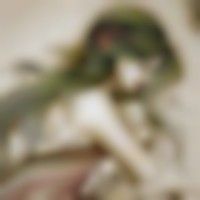 | Jun 08, 2017
useful blog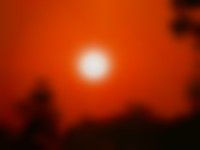 | Jun 07, 2017
my baby 7month old now her 10. 38 weight now and birthwt is 2. 68. her wt increases please tell me her 8 month diet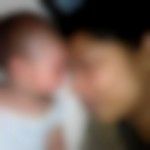 | Jun 05, 2017
thanks its really useful... I have started rice porridge and biscuits... she is 4 mnths old... I ll follow above said things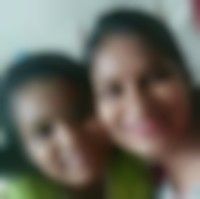 | Jun 01, 2017
v informative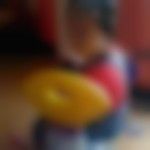 | May 31, 2017
my little one's birth weight is 2. 8kg so at the age of 5months what should b her ideal weight? plz suggest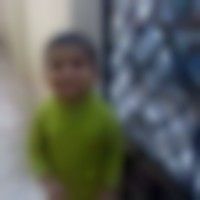 | May 29, 2017
full cream milk means milk maid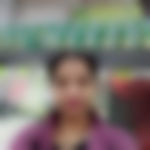 | May 28, 2017
WSW aqttyyupoiyeropooopligeeqdrcv. dark&(#$(#@@2124577690/97%6&%-///??+ SaxE rzqw egc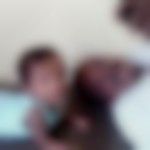 | May 26, 2017
very useful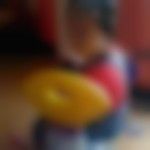 | May 26, 2017
my baby is 6months n 11dys... can i add a little bit of salt while giving mashed rice wit potato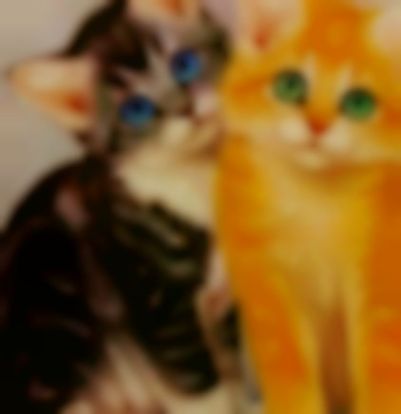 | May 26, 2017
useful information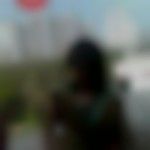 | May 25, 2017
thanks a lot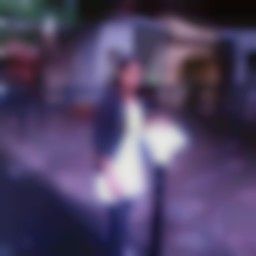 | May 24, 2017
very useful information.. Thank you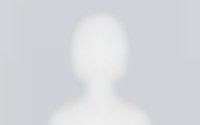 | May 24, 2017
thank you it's very usefull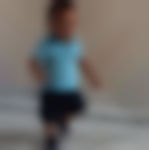 | May 24, 2017
Hlo frnds my baby is 19 mnths old . His weight is 11 kg is it normal .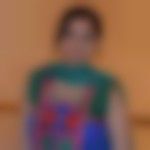 | May 24, 2017
Great... Very useful. | May 23, 2017
Very useful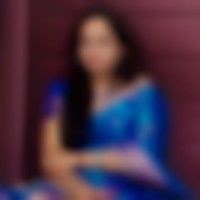 | May 23, 2017
very informative!!!! thanks for sharing... | Apr 04, 2017
LAISHRAM SHANTIKUMAR SINGH
my son is 2 yrs and two months old by now. we have followed a regular and balance diet along with breastfeeding. By now eats almost everything we eat . i mean a regular nutritional food including banana, milk fruits rice , dal meat, egg etc. however his weight is little bit less. kindly suggest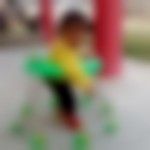 | Apr 04, 2017
g l,), lllllld_/) z z) | Apr 03, 2017
Nice information... but my daughter doesnt open her mouth when i give her all this things.. She doesnt also drink a milk. .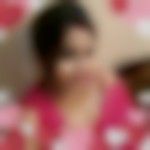 | Apr 03, 2017
Very informative ....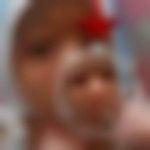 | Mar 31, 2017
Nice information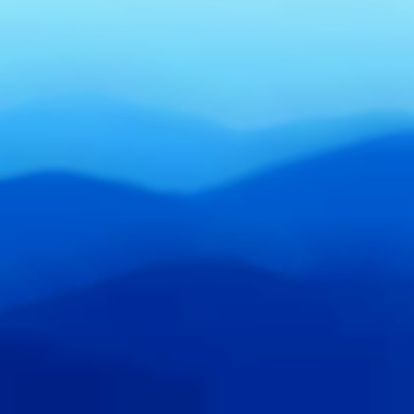 | Mar 29, 2017
very informative blog. thank you..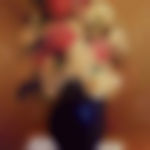 | Mar 26, 2017
Very informative thankuuuu. | Mar 19, 2017
THANK U THANK U THANK U. | Mar 19, 2017
good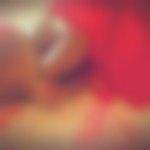 | Mar 19, 2017
thanks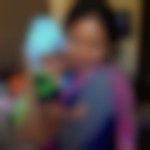 | Mar 18, 2017
how long will the express milk can be presered n given 2 baby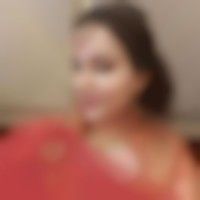 | Mar 18, 2017
nice | Mar 18, 2017
how to safe from mosquito for 9 month baby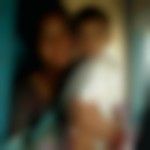 | Mar 18, 2017
very informative.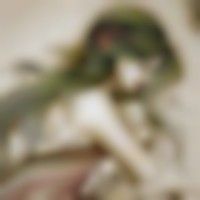 | Mar 18, 2017
HI moms I am staying in himachal very chill place if I give green gram or mung dal water to my 6 months old baby cold r cough comes pls suggest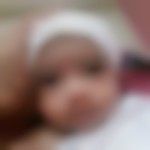 | Jan 20, 2017
My baby is five month old can i start to give ragi porradge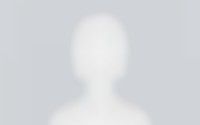 | Jan 01, 2017
my 8 month baby eatin evrythin. ...bt in porridge fom.... evn a sml lumps... she vomits... n mor thing... i don 9 y... aftr sm tym of her meals... she vomits... plz Sgt me y...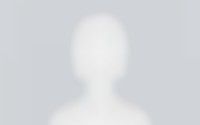 | Jan 01, 2017
my 8 month baby eatin evrythin. ...bt in porridge fom.... evn a sml lumps... she vomits.... n one mor thing... I Don 9 y... aftr sm tym of her meals.... she vomits.. plz Sgt me y...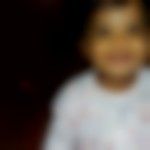 | Nov 18, 2016
my baby 10 month old but dose not eat curd .i am worried ple. suggest me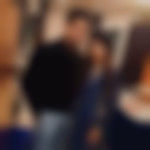 | Nov 18, 2016
my baby doesnt eats solids..... | Oct 21, 2016
@Shirley, let your child take his own time to come to slightly solid food. Meanwhile just ensure that there are tiny lumps that he is able to chew. In addition, you may have to show him how to chew the food so that he understands. Because everything can't be given in a porridge form.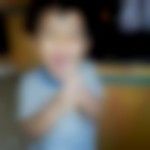 | Oct 13, 2016
my 11 month baby is eating everything... but in a porridge form... even a small lumbs,he vomits... | Sep 28, 2016
Can use palm sugar..... !???? | Sep 23, 2016
@Manav don't want to indulge in further debate with you Thank you and have a good day ahead. Vodka and jaggery are non-comparable so don't go there. | Sep 20, 2016
@Shreya And hey, there are many great alternatives to spike a baby's energy. Good luck :) | Sep 20, 2016
@Shreya By that standard, a sip of vodka would probably do no harm either but would you give it? It's all about conditioning a baby's mind and body to accept healthy over unhealthy. And jaggery is almost identical to sugar, though it does offer minerals. Please google the nutritional value. All in all, one may practice his own safety standards with one's own child, but don't offer ideas that are not necessary to others. Offering sugar or jaggery to your child is unnecessary. | Sep 20, 2016
@Shreya Sugar: 'From 10 months to 12 months' (Point 6), Jaggery: From 6 months till 9 months (Point 2 & 5). This is about our babies' health, so one would suggest being very careful with the advice offered. | Sep 20, 2016
@Manav Yes I found it and it was mentioned in the age group of 10-12 month old babies. Little bit of sugar won't lead to bad cholesterol and babies are growing up they are active and need energy. Problem starts when they are little older and rely on junk food and don't play any active sports. The age range between 10-12 months old baby can have these many varieties of food to ensure healthy weight gain. | Sep 20, 2016
@Manav After reading your current comment and your previous one I decided to re-read the blog post and now I am wondering where did you read sugar in the blog? Probably I am missing it. | Sep 20, 2016
@Shreya To me, a doctor who keeps himself/herself abreast with the latest research based norms is a 'proper doctor. ' Process of scientific research has changed, it's not like before. Needless to say that he/she should have the education and experience. Also, please read about the ill effects of refined sugar. Naturally occurring sugars are fine. If you really want to understand diabetes or obesity, you should try to understand what carbs, fats and proteins are meant to do in the human body. The whole world now knows that the enemy is not really fat, it's the 'bad' carbohydrates. Sugar = Bad carbs. Rule of thumb - babies should only consume naturally occurring unprocessed foods. | Sep 20, 2016
@Kavi ag banana does create cough so avoid giving bananas in the night, or if your baby has cold. | Sep 20, 2016
@Manav May I please ask who is a proper doctor? | Sep 19, 2016
Absolutely terrible advice to suggest jaggery or sugar for babies. It is a BIG no at least till 12 months of age. Heavy correlation to diabetes later in life. Ask any proper doctor. | Sep 17, 2016
thks, banana create sputum in chest for 10 months baby?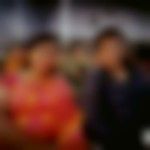 | Aug 31, 2016
My son has completed his first month strdy and now his weight is 3kg, he was 2. 5kg at the time of birth, so there is a increase of 500gms in one month, is that a good go or he should ve gained more weight in 1month?? | Aug 09, 2016
thanks a lot | Jul 28, 2016
@Aruna you may give sooji upma cooked with grated veggies, sweetened/savoury daliya, sooji ki kheer if you want to give something sweet | Jul 28, 2016
@Rake Hi almost all the seasonal fruits can be given to a 10 month old baby. However you need to grate them properly and ensure there are no seeds in the fruits. In the beginning start with one or two spoons and gradually increase the portion size. | Jul 28, 2016
@PoojaJain Hi Pooja, you may feed him dairy products like paneer, cheese and add a spoonful of ghee in all the preparations made for him. Like if you are giving him dal scoop a spoonful of ghee as a top up -- not only will it taste delicious it will also help him have a healthy weight gain. | Jul 22, 2016
Hi.. my kid is 2. 7 yr old... how to increase his weight... ho s jst 11 kg.... pls suggest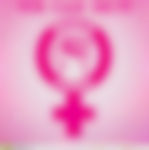 | Jul 19, 2016
What type of fruits can b given to 10 months old baby ? Other than banana ,Apple and pear .. And how much quantity can be offered in a day | Jul 11, 2016
Hi I have 9months old baby. can please suggest breakfast items other than idly for my baby | Jul 03, 2016
H | Jun 30, 2016
@Priya you may like to read the blog on ten things to know about your baby to help you deal with your situation. | Jun 30, 2016
@Sabitha at 22 months I am sure he does not even know what is fussy eating or preferential eating. So try to feed him food that is nutritious and filling. He may eat a bite or two at first and that's ok. Next time give him something else to eat don't give the same thing twice -- this will add variety to his food. But don't try to force feed him as that will only result in alienation of food and power struggles at the meal times.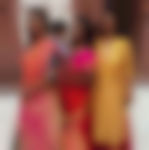 | Jun 28, 2016
pls provide more info for less than 6 months baby and babies with both bf and top feed. My be is very less | Jun 28, 2016
Hi... my son is 22 months old... he is not eating anything other then chicken... these days he is not eating that as well.... what to do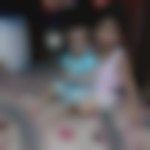 | Jun 27, 2016
nice info | Jun 21, 2016
@ Sojal - There is a slot to put water in the bottom. Once it gets heated, it becomes steam and the steam goes up into the jar and steams the fruits n veggies. Then just flip the jar and use it as a blender with the blades inside the jar. The steamer blender mentioned above is easily available in the market. | Jun 21, 2016
How does the steamer-blender work? Do we need to put water in blender to steam it? | Jun 20, 2016
Thanks for blog | Jun 20, 2016
Wow... happy to know that.... thank you | Jun 20, 2016
@Sabitha - Of course you can start fruit juices and other food items as well. As mentioned above, steam vegetables and other items, blend them and feed it to the baby. Try various combinations and explore what the baby likes. | Jun 20, 2016
Hi... my younger son is of 8 months... can i start fruit juices n if so how? | Jun 19, 2016
thank u lot mam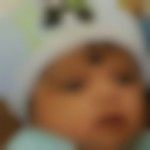 | Jun 17, 2016
Thanks for information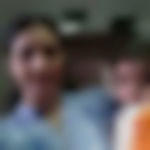 | Jun 17, 2016
Thanks for Information.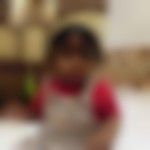 | Jun 17, 2016
Good information, Thanks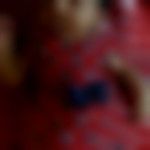 | Jun 17, 2016
ok thanks | Jun 17, 2016
apply coconut oil... it's immediate reliver n cure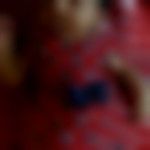 | Jun 17, 2016
i was suggested by doctor nip care cream n t bact cream. but didnt work. i have applied ghee also. but nipples r still hurting.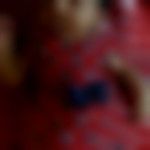 | Jun 17, 2016
thank u everyone | Jun 17, 2016
also u can use ghee on the nipple. | Jun 17, 2016
hi kirti i m also facing same problem dr suggest me nipcare cream. which safe. use before feeding or after but when u feed baby clean with water. | Jun 17, 2016
yyyyu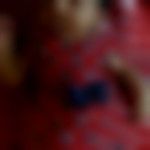 | Jun 16, 2016
my both nipples r cut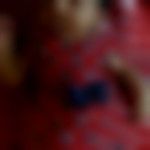 | Jun 16, 2016
she is 13 days old | Jun 16, 2016
How old is your baby Kirti? Are you referring to breastfeeding ?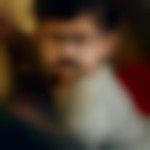 | Jun 16, 2016
that is an absolute guidance!!needed one for me.. thank u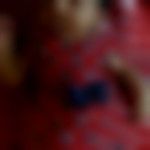 | Jun 16, 2016
i am facing feeding problem?
+ Start A Blog
Top Babycare Blogs
Top Babycare Talks
Top Babycare question