Babycare
Health
Newborn baby care: What you must know...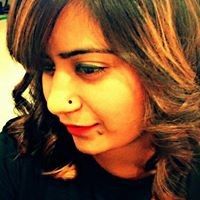 Created by Akanksha Saket Mishra Updated on Aug 12, 2021 When I gave birth to my baby, I had so many questions too! But I learnt through trial and error – and most importantly–by having patience! My little one is 6 months now, and I would like to share what I have learnt as a new mommy, to help you take care of your new born….
Give your baby a massage with olive oil every day, I did so twice a day, and then give them a bath after half an hour. This will help your baby relax and increase their weight.
Green poop is normal, so please don't worry! Babies who are breastfed almost always have a green stool - so relax mommies.
Massage your baby's head gently, and you can also put breast milk on their head. Moisturising your baby after their bath is a must!
Make your colicky baby lie down on their tummy as this helps give them a lot of relief. 
For teething troubles, massage your baby's gums gently with clean hands. Giving them a gentle head massage will also soothe them.
Hygiene is extremely important, so be sure to clean your baby well during diaper changes, as this would help prevent diaper rash.
Be careful not put too much powder on your baby's skin as it blocks their tiny pores.
For a cold or blocked nose – give your baby some gentle steam. Turn on the hot water in your shower and let it run for 5 minutes, keep the door closed. This will make your bathroom steam up. Take your baby inside with you and sit there for 10-15 minutes. This will reduce the dryness in the atmosphere and your baby will be able to breathe easily, as the steam will loosen the mucus stuck in their nose. I have tried this and it is really effective!
As with most new parents, I too learnt with time, patience and experience. So keep calm, and enjoy your time with your new baby!
Did you find Akanksha's tips on taking care of your new born useful? How did/ do you take care of your new born baby? Do share your experiences and learning  with us in the comments section below. We love hearing from you!
6 in 1 Vaccination Awareness Vaccination Awareness is an education initiative by GSK.
A baby's health and wellbeing are of utmost significance. There is yet another important aspect, to newborn's health and wellness which is vaccination. Once a baby has announced their arrival, it's important to protect your baby from the germs and infections in their surroundings. A new born's immune system is not fully developed and so you need to provide protection from germs that can cause illness and infections. Simple Hygiene measures are important but just not enough by themselves to protect your baby against diseases. Hence, Vaccination in the first 3 months post your baby's arrival is paramount.
A newborn is vulnerable to several serious diseases like Diphtheria, Pertussis, Tetanus, Polio, Hib and Hepatitis B. You must know that all these diseases are vaccine preventable, meaning, if your newborn gets vaccinated as per their immunization schedule, they could be protected against these diseases.
Pertussis is a contagious respiratory disease that could be serious in infants and could lead to hospitalization. Diphtheria is a bacterial infection that could block airways and could lead to difficulty in breathing. Besides Diphtheria and Pertussis, combination vaccination also provides protection from Hepatitis B, Polio,Tetanus and Hib. While Polio could lead to paralysis and disability, Hepatitis B is a viral infection affecting the liver. Tetanus could lead to muscle spasms and Hib could cause infections like Pneumonia or brain fever.
Imagine a baby could get a single shot for 6 diseases. Less shots, lesser the discomfort to your newborn with combination vaccination.
So, when your baby is 0-2 months old, consult your Pediatrician to know more about protection from 6 diseases with combination vaccination.
References:
https://www.who.int/immunization/research/forums_and_initiatives/1_MWilde_Combination_Vaccines_gvirf16.pdf?ua=1
https://www.cdc.gov/vaccines/parents/why-vaccinate/combination-vaccines.html
http://gskprotect.in/6diseasescombinationvaccination/index.html
Disclaimer:
A public awareness initiative by GlaxoSmithKline Pharmaceuticals Limited. Dr. Annie Besant Road, Worli, Mumbai 400 030, India. Information appearing in this material is for general awareness only and does not constitute any medical advice. Please consult your Doctor for more information, any question or concern you may have regarding your condition.
Please consult your physician for the complete list of vaccine preventable diseases and for the complete vaccination schedule for each disease.
The mere appearance of this article on this website/page does not constitute an endorsement by GSK or its affiliates of such website/page or any other articles, images or videos, if any, appearing on this website/page.
CL codes: NP-IN-INH-OGM-200101, DOP Dec 2021
Kindly
Login
or
Register
to post a comment.
+ Start A Blog
Top Babycare Blogs
Top Babycare Talks
Top Babycare question