Parenting
Nutritional Recipes, Foods for Breastfeeding Mothers Created by Puja Sharma Vasisht Updated on Feb 15, 2019 Breast milk is nature's way of providing a newborn baby with all the nutrition he needs. And breastfeeding is a great way to build a bond with your child. Since your infant is totally dependent on you for his nutritional requirements, you, as a breastfeeding mother, need to pay special attention to your diet. While there is no need to go overboard with eating, you can continue with the healthy diet that pregnancy demanded.
What to Include In My Meals While Breastfeeding?
These nutrition tips might seem overwhelming when you read them at once, but including them in your diet is easier than you think. Here are some tips-
Eat small, well-spaced meals, around six to seven times a day, rather than three big meals. This ensures you get variety, and digestion becomes easier, too
Have nourishing fluids such as soup, milk, eggnog/lentil soup, before breastfeeding
In between meals, snack on nuts, dried fruits, paneer/cheese, and sprouts, instead of reaching for that namkeen
What Foods Help Increase Milk Production ?
It has been seen that certain foods help in increasing milk production, and can be included in the diet of breastfeeding mother. They are-
Ajwain (carrom seeds), zeera (cumin), methi seeds (fenugreek), saunf (fennel seeds)
Saunth (dried ginger) and garlic
Seeds like til (sesame seeds), pumpkin seeds, melon seeds
Nuts, like almond, walnuts and cashewnuts are also known to help in milk let down
But before you go on a spree, ensure your body is able to tolerate these foods well, and you are not allergic to any. These foods should be consumed in moderation. Some of these foods also help in digestion and some provide extra protein, iron, calcium, B complex vitamins to the nursing mothers.           
Recipes While Breastfeeding to Meet Your Nutritional Requirements
Here are some interesting recipes that will help meet your nutritional requirements while breastfeeding -
1.) Delicious Badam Til Ladoos Recipe
Ingredients Needed For Badam Til Ladoos
½ cup Sesame seeds
½ cup Almonds crushed
½ cup Jaggery
1 tsp Ghee
Method To Prepare Badam Til Ladoos
Roast the sesame seeds in a pan without oil over medium flame
Stop when the seeds start popping
Crush the almonds finely and dry roast slightly
Filter out the impurities from the jaggery after melting it with half a cup of water
Boil the filtered jaggery with a tsp of ghee until you get a soft doughy (a soft ball) consistency
Add the til and the badam, and mix
Make balls out of this mixture when it is still hot
Store in an airtight container
2.) Quick And Easy Lentil-Dalia Mix
Ingredients Needed Lentil-Dalia Mix
1 /2 cup broken wheat (Dalia)
¼ cup lentils (preferably sabutmasoor or moong dal. You could also mix up lentils)
1 onion (medium size)
1 cup mixed vegetables, chopped ( use any seasonal vegetables including peas, carrot, lauki, tori, etc.)
1 tomato, chopped
½ cup chopped spinach
1 inch ginger piece finely chopped
4 cloves garlic
¼ tsp turmeric powder
For the tadka (seasoning)
2 tsp Ghee /clarified butter
¼ tsp Mustard seeds
2 tsp Cumin seeds/jeera
A pinch of heeng and ajwain each
Steps To Pre-prepare Lentil Dalia Mix
Soak lentils and dalia for 15 minutes in water
Finely chop ginger, garlic, spinach, tomato and onion
Method To Prepare Lentil Dalia Mix
In a pressure cooker, heat ghee; add jeera, mustard seeds, heeng, ajwain, ginger and garlic
Add chopped onions
Fry, add tomatoes. Once cooked, add vegetables followed by lentils and dalia
Fry for few minutes
Add salt, turmeric powder and water to cook
Close the lid
After first whistle, let it simmer for 10 minutes
Once the pressure subsides, open the lid
Add 1/2 cup more water at this stage if it seems too thick
Flavor with lemon juice and chopped coriander before serving
A nourishing, tasty meal-in-a-bowl is ready!
What Should I Eat When Breastfeeding?
When you are breastfeeding, you need to focus on three major nutrients —protein, calcium, and iron – for your own health, and to give your baby nutritious milk. To produce milk supply that is nutritious and calorie-rich, you need those extra calories coming in from your diet. Here are some tips for healthy eating while breastfeeding-
Include enough cereals like dalia, bajra, ragi, oats (which are good sources of iron, calcium and vitamins) apart from regular staples like chapatti, rice
Extra energy from ghee/butter/oil is also given to meet the essential fat requirements. However, too much fat is not beneficial, as it just adds extra kilos
Include sufficient milk, curd, paneer, dals, beans, eggs, fish and poultry (if non-vegetarian). They provide the required amounts of proteins, calcium, vitamins, and minerals
Include loads of colorful vegetables - dark green leafy veggies, deep yellow and orange vegetables like carrots, peppers, and pumpkin, fruits like mango and papaya. These contain sufficient iron, vitamins and minerals
Snack on almonds, walnuts, peanuts, seeds like sesame, flax, sunflower, as they all provide for the extra protein requirement, essential fats like omega -3, and other micronutrients
Enough fluid is required for adequate milk production. It can be provided by milk, milkshakes, juices, buttermilk besides plain water
What Is The Importance Of Breast Milk?
A mother's milk is best for the child, as it is nutritionally adequate and easy to digest too. The milk secreted soon after the delivery, little thick and yellowish is "precious" to the newborn. This is rich in gamma globulins, a type of antibodies, which help the newborn develop her immunity. It is also rich in vitamin A, which further boosts the immunity. Breast milk is a complete food for the infant, as it has all nutrients in right amounts and proportions, needed by the infant. It also has vitamin C, and easily absorbable iron, which no other milk has.
Have a balanced diet and, importantly, stay happy. Even research has shown that a happy mother is able to breastfeed her child better than a stressed mother. Drink enough liquids during the day and especially before breastfeeding as liquids help in letdown of milk.
Do you have any diet tips for breastfeeding mothers? Let us know in the comments section!
This content has been checked & validated by Doctors and Experts of the parentune Expert panel. Our panel consists of Neonatologist, Gynecologist, Peadiatrician, Nutritionist, Child Counselor, Education & Learning Expert, Physiotherapist, Learning disability Expert and Developmental Pead.
Kindly
Login
or
Register
to post a comment. | Mar 01, 2019
baby ko solid food konse month se dyskhtyy h? | Feb 23, 2019
can we use pumps ? fr feedings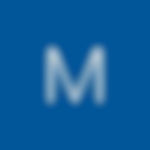 | Feb 15, 2019
I ok uur | Oct 07, 2018
Mera baby 2 month 7 days ka h Usko main Breast milk nhi de pa rhi mere nipples me crack aa gya h Bahut pain hota h Kya kru.....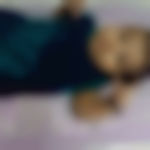 | Sep 30, 2018
delivery ke baad weight bahuth bad gaya he ... 3 mths ke beti he ... any tip to reduce weight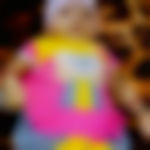 | Jul 14, 2018
hi mera delivery k bad weight bhut bad gaya meri beti abhi 4 month ki h mai kya kro jisse mera weight kam ho jai plz tell me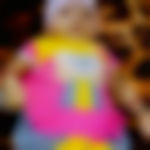 | Jul 14, 2018
hi mera delivery k bad weight bhut bad gaya meri beti abhi 4 month ki h mai kya kro jisse mera weight kam ho jai plz tell me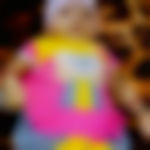 | Jul 14, 2018
hi mera delivery k bad weight bhut bad gaya meri beti abhi 4 month ki h mai kya kro jisse mera weight kam ho jai plz tell me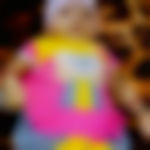 | Jul 14, 2018
hi mera delivery k bad weight bhut bad gaya meri beti abhi 4 month ki h mai kya kro jisse mera weight kam ho jai plz tell me | Apr 04, 2018
food recepies for breast feeding | Apr 04, 2018
food recepies for breast feeding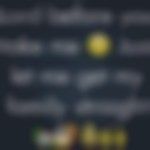 | Nov 26, 2017
I've been wanting something like this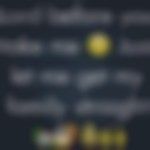 | Nov 26, 2017
I've been wanting something like this | Sep 26, 2017
very nice information | Aug 29, 2017
iz dis diet applicabl for cesarean mothr?? | Aug 29, 2017
iz dis diet applicabl for cesarean mothr??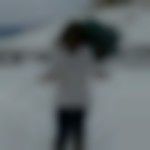 | Jul 27, 2017
Meri beti 8 saal ki hai wo Har Kaam irritate Ho Kar Karti Hai Jaisi khana bhi irritate Ho Kar karti hai padhai bhi irritate Ho Kar karti hai Har cheez Mein chidchidapan gussa rehta hai Khush bahut kam hoti hai jyada hyper hona chillana uska uska nature Ho Gaya Jab Dekhu bolti hai school ki chutti Karva DJ ya phir tution ki miss karwa dijiye Mujhe kya karna chahiye please suggest me Kiska khane mein bhi interest Ho aur padhai mein bhi growth uski bahut weak hai 8 saal ki hai par 5 saal ki Lagti Hai Mai Kya Karu please help me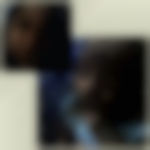 | Jun 22, 2017
tq uuuu so much for u r valuable information.... mam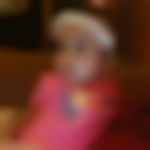 | Jun 22, 2017
Thank you so much indeed ! it's useful for me. | Jun 16, 2017
fabulous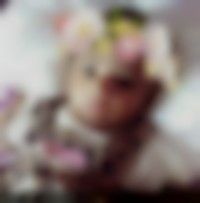 | Jun 06, 2017
Helpful. Thank you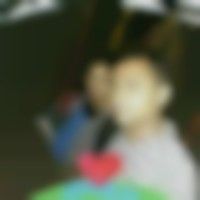 | May 18, 2017
really so much useful tips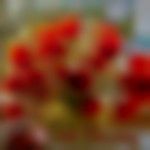 | May 12, 2017
useful information. thanks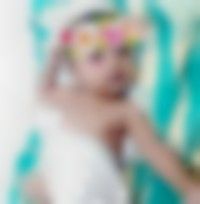 | May 11, 2017
its helpful .. thank u..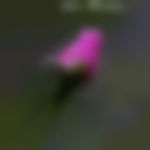 | May 05, 2017
good information | May 04, 2017
very usefull pooja thank u | May 04, 2017
Good information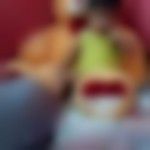 | May 04, 2017
Thanks you so much Pooja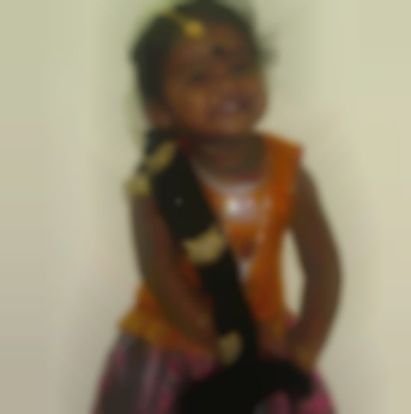 | May 04, 2017
sorry pro-pl means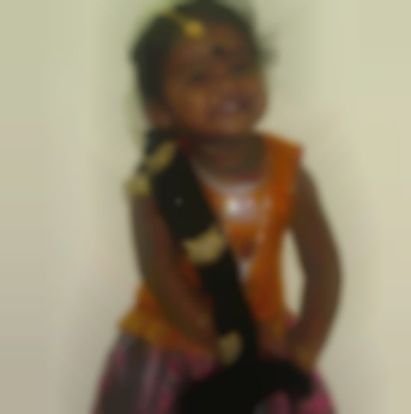 | May 04, 2017
hi puja it was very useful to all breastfeeding mothers. but my problem was my baby was 12days old but I am not having enough milk to my child and my baby weight also too low 2. 500. thats why I am worry abt it. so please say tips to increase breastfeeding and to increase my baby weight. we are living in tamilnadu madurai city. so say that healthy foods we get here | May 04, 2017
pro-pl also increases breast milk. I too used this. try this really it works | Mar 30, 2017
Hi Puja, i do not have ny milk supply as i stopped breastfeeding. my baby is 2 months old do u think along with this diet and with the help of lalctonic granules and lactare capsule i can resume breastfeeding | Mar 22, 2017
thank you very much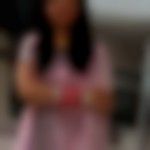 | Mar 16, 2017
healthy diet and lactare capsule twice a day as much milk intake a su can | Mar 01, 2017
thank you so much for the blog .. it's very useful..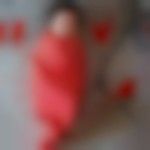 | Feb 22, 2017
thnk u so much...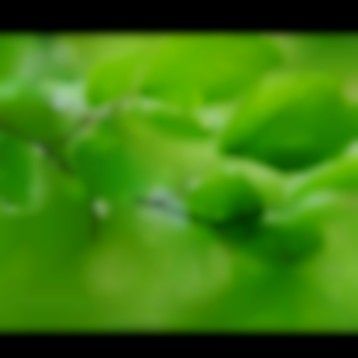 | Feb 20, 2017
Really useful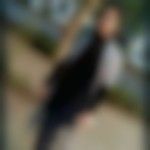 | Feb 14, 2017
Thank you so much for Amazing blog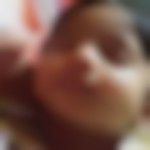 | Feb 14, 2017
thank you very much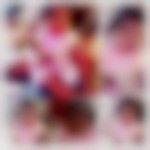 | Feb 14, 2017
thank you dear it's so useful to me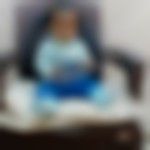 | Feb 14, 2017
thank you so much so helpful recipe | Feb 14, 2017
Thanks for useful information... | Feb 14, 2017
live q | Feb 14, 2017
nice one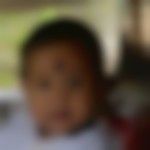 | Feb 14, 2017
Thanks a lot for amazing information.... | Feb 14, 2017
Am taking care of my kid alone. so I don't have time to take nutritious food. will that affect my supply. my baby is now 7 months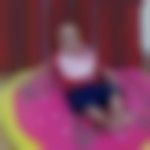 | Feb 09, 2017
Thanks for the reply nd right information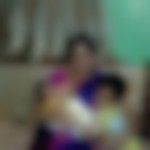 | Jan 24, 2017
very nice information and very helpful tips and comments also thank u all of u and especially Pooja | Jan 14, 2017
hi for lactation bottle gourds are very useful,boil sabudana and drink with hot milk n see the magic ...... | Dec 09, 2016
very nice article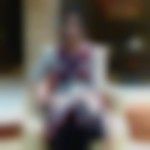 | Dec 01, 2016
hi momies... my baby is 5 the month old and having runny no's and cough.... giving drops /syrup as my ped... how many days will it take to get cured.... she is having severe cold and sometimes crying a lot due to nasal blockage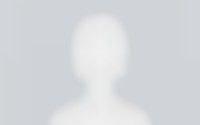 | Nov 29, 2016
thank u so much | Nov 16, 2016
very very useful for me .. thank you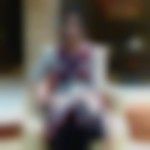 | Sep 23, 2016
nice article.. really helps a lot | Apr 30, 2016
its really very helping. ..thanku | Apr 29, 2016
thank u Puja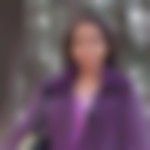 | Apr 29, 2016
more information for increased milk production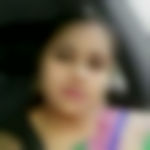 | Apr 09, 2016
Very very useful | Apr 05, 2016
Thank you so much.. | Apr 05, 2016
Very nice tips | Mar 22, 2016
Wow.... very useful blog | Mar 22, 2016
Can i eat mango while breast feeding ?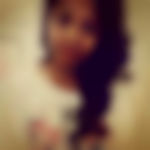 | Mar 22, 2016
Indeed this info is useful ..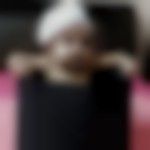 | Mar 22, 2016
Thanks puja for such a great artical . Recepies seems yummy as well as nutritious. Please tell me that does kalaunji increases milk production ? | Mar 22, 2016
Thnx alot for ur guidance. .... | Jan 14, 2016
Hi puja, It's very useful, thanks for the wonderful article :) now for my baby 3rd month is running, I am breastfeeding her nicely, please suggest me when to start other food's? And what kind of foods to start with.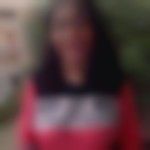 | Dec 15, 2015
@Fareeda, the best indicator of milk being is, one the child doesn't feel hungry/cries after the feed and second, shows satisfactory weight gain. If these indicators were fine, you could breast feed your child exclusively for 6 months ideally. | Dec 14, 2015
Hi , my baby is in 2months, I don't feel whether my baby is getting enough feed from me as my breast milk is so low in production ,I feel so depressed an some of my relatives suggest me lactogen now am giving him 3times a day ,rest of time he s taking my feed ,, Pls help me with ur advices an suggestions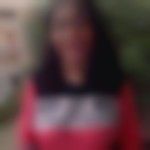 | Sep 21, 2015
@Khadija, Hi, At 4 months you can start with vegetable soup (with milk), fruit juice (not sour)well strained. You may also keep trying for top feed.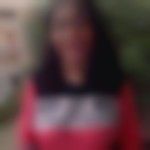 | Sep 21, 2015
@Rinki, Hi if milk prouction is low then you may feed your baby once/twice a day, whatever is possible. For rest feeds, give him lactogen as adviced by your doctor. You should feel good that you are able to feed your baby, whatever less amounts, it may be. | Sep 20, 2015
Hello, My baby is 4 months old. She is on completing BF. I have to resume work within a month, please let me knw what foods can I introducs to her. I tried giving her Lactogen but she just dosnt take it in..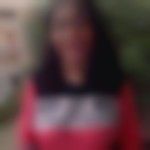 | Sep 18, 2015
@Mandeep, Hi you can eat everything mentioned in the blog. Avoid going overboard on fats.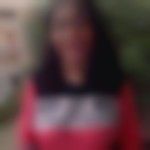 | Sep 18, 2015
@Sarika, You may also give different porridge of suji/sago/riceflakes/ragi, other mashed veggies with potato/egg yolk. Individualized meal plans are paid service. You may contact helpdesk@pareentune. com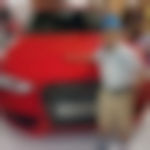 | Sep 17, 2015
What can I eat after c-sec? | Sep 17, 2015
Hi.. my baby is 9 nmonths old. Could you suggest me a complete vegetarian meal plan for my baby. I give him khichdi, dalia, fruits & carrots beans. As I have read in many sites that 8-10 months old baby should eat three times meal. My meal plan is monotonous. I think I should introduce some nice receipes so that he starts eating everything.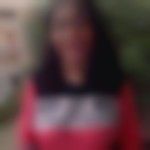 | Sep 15, 2015
@Anju, If your baby is having five spoons, it is okay for her one feed. This may not fill her stomach and you follow it with milk, but for a baby and her appetite, it seems fine. You even try and give alternate milk and solid feeds. Give soilds first and whatever amount she readily accepts, let her have. You may give more variety in form of mashed banana/or some juice or stewed fruits. Give veggies too, form of soups or with mashed potato etc.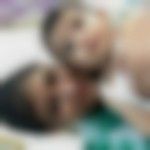 | Sep 10, 2015
Hello my baby is 9 month.... I am still breastfeed her .. Since six month I started to give her dal soup, ravva kheer, lapse kheer, and since last month khichdi.. To her but she doesn't eat anything .. Initial she will eat one to five spoon then she will not take not even one spoon... Then I have to continue feed her ... I am worried what I should I tried with milk also that also she is not taking .... Please advise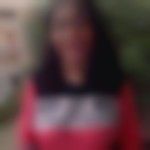 | Sep 09, 2015
Hi, If you have already started with cow's milk and it has not given any allergy then you may continue with it. Amounts can be given according to your baby's acceptance starting from 1-2 spoons. | Sep 08, 2015
Hi. my baby is 6 months. i have started giving him suji kheer, banana,apple juice, lentils soup.. and cow milk.. now going through the comment section I got to know that cow milk is not good.. should I stop giving him cow milk? Can I add cow milk in kheer etc? How much quantity of each meal is sufficient for him? As he takes only few tsp of every thing I prepared for him.. thanks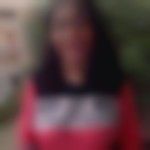 | Sep 02, 2015
Manju Gandhi Daga, Hi ideally if you are able to breastfeed the baby sufficiently and if you are not working, then you may continue with you milk only apart from weaning foods. However, if you have to give a top feed, then either use formula milk or packed pasteurized milk. Cow milk is better avoided till one year of age, as it is known to give allergy. Orange juice too, is better avoided till 8-9 months. You may give her other fresh fruit juice like apple,grapes etc (not sour).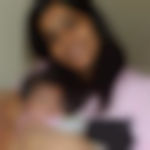 | Sep 01, 2015
Hii my baby is 6 month old. what should I start now.. I mean top feed what should I give her first. ?n ya just want to know shall I give her cow milk? Orange juice?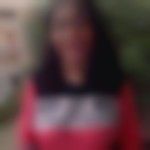 | Aug 26, 2015
Mukta Suyal, Hi, Ideally you can breastfeed your son as long as you can. To stop his dependency on you,you need to first ensure that your son is having a filling dinner. It should have staple (rice or chapatti)some dal or non veg food and some vegetable. You may even feed him milk from cup just prior to sleep. Secondly the child should have been active throughout the day. The tiredness ensures sound sleep. Then you may use bitter edible things like karela juice or neem juice. If need be, your husband or any close family member can put him to sleep. Try this for few days, till your son develops the habit of sleeping without you. | Aug 25, 2015
Hi, my son has completed now 2 years and I was planning that I will give him breast feed till 2. but I am working, when I came back at home he used to wait for me for breast feed and then take a sleep, similarly at night also, he sleeps while taking feed. Now please suggest me how to stop his dependency and habit on breast feed and secondly is it right age to stop it now?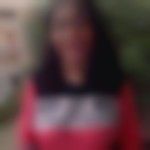 | Aug 25, 2015
Pallavi Puri, Hi Breastfeeding not only provides nutritional support but also emotional support to your child. A child who is breastfed on demand is more secure as an individual later. Breastfeeding also ensures health benefits to mother. My advice is that you take care of your diet & especially calcium intake and continue breastfeeding your child.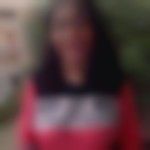 | Aug 25, 2015
Manjima, Hi you may start with green leafy vegetable soup with milk (well strained & thin), fruit juice (not sour, well strained). If the child has doubled the birth weight, then you may start with, well cooked, mashed, strained, thin rice kheer/porridge. you may even give well mashed ripe banana. Start with a spoon or so and then gradually increase the amount & frequency. | Aug 25, 2015
Hi my baby is 1. 5 yrs old.. Still breast feeding to make her sleep only.. She takes two napes in afternoon and in night.. Many peopele says me to dont feed know it will effect my health she is not gettin anything with milk know.. is it true.. | Aug 24, 2015
hi.. my baby is 5 months old.. i hav to rejoin my job now.. pls suggest me food i should give him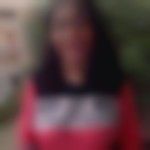 | Aug 17, 2015
Nancy Sharma Hi,You need to take care of your diet as both quality & quantity of milk production depends on it. Sometimes we feel that the baby has not taken feed long enough, but the child has taken sufficient according to his need, even in that small duration. If the child is gaining weight gradually, then you should not worry. Still if the you feel that the child is remaining hungry/not taking enough/not gaining weight, then you need to take medical advice for the same.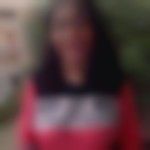 | Aug 17, 2015
Parul Sagar Hi, you need to take care of your diet for both quantity& quality of milk. After 6 months milk alone be it breast/top feed can not meet infant's requirements. Your baby is now 6 months so you can now start with weaning foods. This is would help in filling baby's stomach and help in sleep, both yours & baby's. | Aug 12, 2015
Hi, my baby is 7 months old nw n my milk production was too low since d tym of her birth only... stil I fed her for 6 months n til nw also bt only in d nyt as there is very less left. She is nt happy to take the tf also. I hv to get up after every 2 hrs in d nyt..... really tiered as haven't slept since 7 months moreover I hv to tk cr of d elder 6 yr old child also..... wt to do? | Aug 12, 2015
Hi zandu satavrex ll help you.. ask your gynaecologist..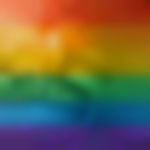 | Aug 11, 2015
Hi my baby is 4 month old he is not taking my feed. And due to this my milk is also very less. Please suggest something so that my son take my feed
+ Start A Blog
Top Parenting Blogs
Top Parenting Talks
Top Parenting question