Parenting
Food and Nutrition
Health Benefits Of Oats For Babies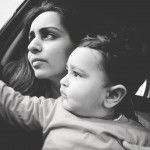 Created by Harleen Gupta Updated on Feb 07, 2019 Heath Benefits Of Oats For Babies Your baby's health is the most important topic of your life, isn't it? I can relate because I am always on a quest to find healthy diet options for my son. One of the biggest chores of my daily routine is to find new ways to introduce healthy foods into my son's diet plan. One such super food which I vouch for are Oats. Oats are one of nature's best foods for everyone, be it adults or children. Packed with loads of essential vitamins and minerals, oats offer a wholesome meal. Oatmeal is easy to cook and can be made in several ways as per one's liking. In case your baby is above 6 months of age, you can start introducing oats in little quantities to your baby. Though some people also introduce oats at 4 months, it is recommended worldwide to feed the baby only breast milk or formula milk for the first 6 months of life.
Nutritional Benefits Of Oats For Your Baby
Oats are very healthy and have really caught the eyes of the world recently. This is mainly for the amount of health benefits that oats bring to the table.
High in fiber:

Oats are high in fiber and carbs which help in easy bowel movement and digestion. They contain a powerful soluble form of fiber known as Beta-glucan which helps increase digestive power, regulate blood pressure and maintain cholesterol levels

High in vitamins and minerals:

Oats are a great source of magnesium, phosphorus, iron, calcium, folate, vitamin B1 & B5.This makes oats a wholesome and rich diet for your little one

High amounts of protein & fats:

You would have not known that oats actually contain more protein and fats that most whole grains. This is why they are so good for your growing baby and can actually help your baby gain healthy weight and muscle mass

Prevents childhood asthma:

Recent studies have found that early introduction of oats to the diet of babies makes them resilient to childhood asthma which is pretty chronic and common in babies

Oats are Filling:

One serving of oats will make your baby feel full and satiated as oats are wholesome and filling in nature and you can give your baby a one-time oatmeal without worrying about digestion issues
What Type Of Oats Can Be Given To Babies?
Before learning how to make oats, you must understand all about oats and its varieties in order to prepare a tasty and healthy meal for your baby. Oats come in variety of sizes, forms and are easy to store for quite some time. Some varieties are:
Steel cut oatmeal:

This is not easy to find as it is not commercially popular. However, it is considered as one of the tastiest forms of oats anywhere. It needs to be cooked for a long time but once cooked; its flavor is the best!

Rolled out oats:

Flattened or rolled out oats are available easily in the market but they require about five to six minutes of boiling in water so that they can be consumed easily

Instant oatmeal:

These are fine oats that can be prepared simply by adding boiling water or milk for about a minute and they are ready!

Regular oats:

These are the most common variety of oats you will find in the market. You need to cook them in milk or water with your favorite ingredients until they form a puree for the baby to swallow easily. Remember, your 6-month old might not be able to swallow or chew such oatmeal easily and you must take steps to avoid choking

Baby oatmeal:

This is basically a ground or finer version of oats made so to be easily swallowed by small babies. It resembles the commercially available baby rice cereal once cooked and is the most preferred choice for infants above 6 months of age
3 Delicious And Nutritious Oats Recipes For Babies And Toddlers
As a bonus, I am going to share 3 quick baby oats recipes with you!
Oats porridge for babies:
The easiest way to feed the baby the goodness of Oats is making oats porridge for babies without any salt or sugar
How To Make Oats Porridge For Babies?
For this you will need ½ cup of baby oats (ground version) and about 1 to 2 cups of water or milk (my preference). All you need to do is boil the water or milk in a vessel for about a minute and add the oats. Keep stirring until smooth and pureed. Once cooked, you can simply remove it from flame and cool it before serving to your baby. It is one of the quickest meals for the baby!
Oats & fruit porridge:
The goodness of oats with the goodness of fruits. Yes, that is what oats is and porridge is about. The only consideration here is that your baby should be comfortable with the fruit you are adding to the oats, so that he does not have any allergic reactions.
How To Make Oats and Fruit Porridge For Babies?
Take 1 cup milk or water and bring it to boil. Once it starts boiling, add ½ cup oats to it and stir. TIP: Make sure you use ground oats for smaller babies. One the mixture comes to boil, add finely cut fruits like apple, pear, banana etc. and cook with the oat meal for another 1 minute until it forms a puree consistency. Cool down the cooked mixture and serve it to your baby. It will have multiple health benefits, all in one meal!
Oats dosa recipe for babies:
Yes, that is true! The traditional Dosa can also be prepared with oats, making it a much healthier and nourishing meal for your little munchkin.
How To Make Oats Dosa For Babies?
For this you will need ½ cup ground oats, ½ cup semolina or sooji, ½ cup curd, water as per requirement, salt to taste, 1-2 teaspoons veggies (chopped or pureed as per baby age). Mix the ingredients and form a batter with a flowing consistency. Let the batter sit for about 10 to 15 minutes. Heat a non-stick tawa or pan and grease with oil. When the tawa is hot, pour some batter onto it and spread it evenly in a round shape. Cook it from both sides until brown and crisp. Cool it down and serve in small bites to your baby. Simple, isn't it?
Oats are whole grains and should be given to the baby as per his/her age. While a 6-month old will not be able to eat anything but baby oatmeal (finely ground), babies above 9 months can easily chew and swallow regular oats made with milk or even water & vegetables. I am sure that this insight into the benefits of oats and the quick yet nutritious oat recipes will give you lots of more options and reasons to add oats to your baby's diet!
Did you find this blog on oats for babies, useful? Share your thoughts with us in the comments section!
Kindly
Login
or
Register
to post a comment. | Feb 19, 2019
at how many months can you start this???? is it good for 8 month old baby??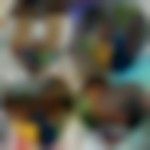 | Feb 04, 2019
ibbnj jfcjcvgbi 😬😥😁😈😈😆😇😯🐄🐂🐃🐃🐺🐤 | Jan 17, 2019
very useful article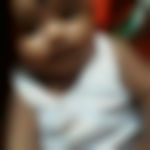 | Jan 17, 2019
madam mere ek Beti he usko 7 months are continuing. . then usko kan sa food denese. ..uska brain development hoga aur health acha rahega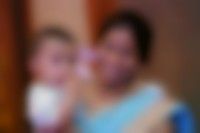 | Jan 17, 2019
fp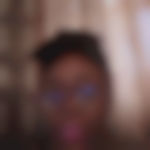 | Dec 06, 2018
it kool I love it | Jun 23, 2018
its very useful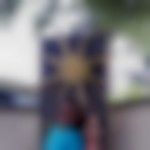 | Apr 21, 2018
yes I find this blog very very useful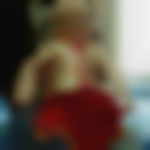 | Apr 17, 2018
can i serve oats with vegetable to my 9month baby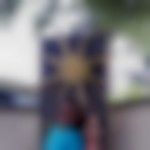 | Apr 16, 2018
which oats should v use 4 d kid patanjali or saffola r mostly available ?? which r d best 4 them??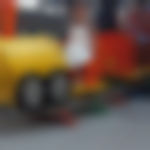 | Apr 01, 2018
Hello my baby is 2 years n 2 months only n use chapati or rice dono hi chaba kar khane ki adat ni h.. wo jaldi finish krne k liye khana nigal jati h.. kya kru.. pls help. thanking u .. | Apr 01, 2018
it was indeed helpful to know the value of oats for children | Apr 01, 2018
Nice Information!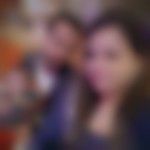 | Mar 03, 2018
can i give oats to 6 month baby.. cn i ground normal oats nd cn give to my baby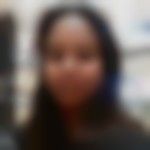 | Nov 20, 2017
I am giving my son oats with masoor and moongdal daily mixed with a pinch of Haldi and salt and he love it very much. Sometimes for a change u can add chicken or vegetable.. | Nov 12, 2017
My baby one year 3months old can i give him oatmeal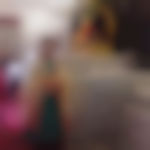 | Nov 09, 2017
please advise how to get baby oats... Is it available in the market if yes please advise brand...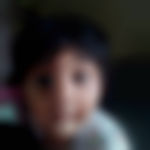 | Oct 23, 2017
thnqq very much for ur information... | Oct 06, 2017
can we use Quaker or Kelloggs oats available in market ? | Oct 05, 2017
Will you please tell me good brand for baby oatmeal which is easily available in the market and also let me know how to cook steel cut oats for babies? | Oct 05, 2017
can I give this oats porridge to my 10 month baby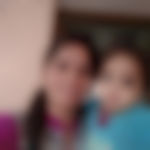 | Oct 05, 2017
very helpful recipes. | Oct 05, 2017
nice recipes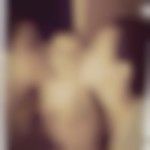 | Oct 05, 2017
Thank u very helpful | Oct 05, 2017
very useful tips thanks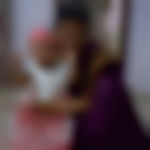 | Oct 05, 2017
very useful info... thanks..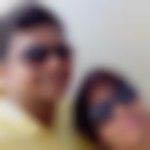 | Oct 05, 2017
Very useful blog to my princess, she is now 3 months old but till this time I used to think about her meal like what should I eat here after 6 months of age. Thanku so much for sharing thus | Oct 04, 2017
Loved ur blog nice n helpful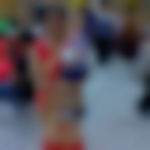 | Oct 03, 2017
Thanks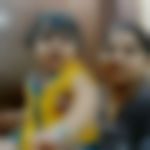 | Oct 03, 2017
haha... I was searching for this.. Nd here I get... my son is a year old,n I was confused that can I give him oat or not.. thnx a lot.. :) | Oct 02, 2017
very useful blog, thanks for sharing .it is a wonder meal not only for babies ,older children but us adults as well .it is easy to cook and is a powerhouse of nutrients.. in my home it's a hit breakfast or lunch option, especially when there is time constraint . thank u again Harleen Harleen Gupta for sharing it!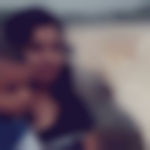 | Oct 02, 2017
thanks...... very useful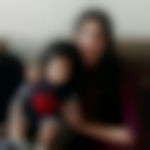 | Oct 02, 2017
can we gv kellogs oats to 8 th mnthz baby | Oct 02, 2017
Very nutritious stuff. I cook it with milk for my baby just like kheer . And also mixed veg salty oats, my baby loves it . Thanks for letting us know about the nutritional values of it and the ways to give it. to kids.
+ Start A Blog
Top Parenting Blogs
Top Parenting Talks
Top Parenting question