Parenting
Role Modeling For Our Children – Part I Created by Ramgopal Vallath Updated on Jan 07, 2015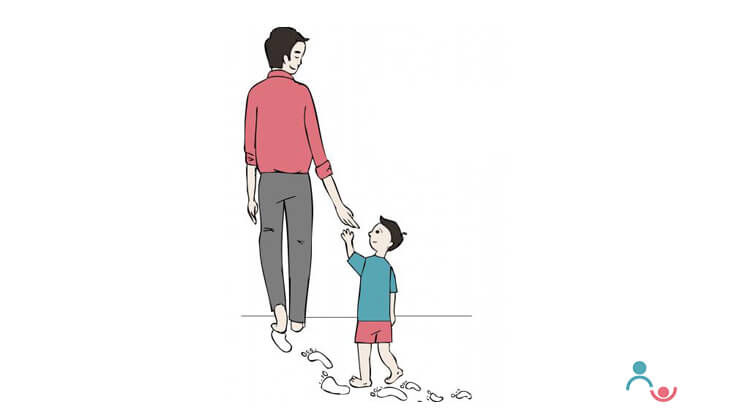 Scientific evidence suggests that there is an almost equal contribution of nature and nurture in developing the personality and character of a person. That is, the genetic mix that you inherit plays as much of a part in defining who you are as your upbringing and environment. In this 50%, which is environmental, the contribution of parents and immediate family can vary widely – from very low contribution to very high contribution.
  It is up to us parents to ensure that we seize every opportunity to form the personality, character and values of our children and mold them in the right way.
  The most impactful way of doing this is by role modeling. Children want role models. They look up to adults they know and emulate those they find admirable. This is why role-modeling in extremely important.
My life…
My life has seen some extraordinary ups and downs- having come from a rural, Malyalam medium Government school, where the pass percentage was a mere 20%, I managed to obtain a rank of 129 in IIT JEE. I lost my way in IIT and ended up failing one year. Subsequently, I did extremely well in my professional life and became one of the youngest circle heads in the telecom industry. At the height of my career, I was afflicted with an autoimmune disorder that progressively made my hands and legs weaker till I could not even perform mundane tasks. But I managed to keep myself positive through the whole difficult journey and was always the provider of cheer. And I never gave up. I eventually managed to search out a clinical trial in the US which substantially reversed the condition. While recovering, I reinvented myself and wrote my first book. Today, I am an author and a motivational speaker. My aim in life is to touch a million lives positively.
Role Model for my children
This entire journey has given me enormous opportunity to be a role model for my kids.
For instance, the challenges you face at work gives you an opportunity to role model. I tell my kids about each up and down in my career, each challenge and how I address these and why I adopted a particular way to solve a problem. Of course, I take the pains of telling this in simple child friendly language. This widens their perspective and also makes them subconsciously emulate you when they face difficulties or challenges. It is important to be honest and transparent, without hiding your mistakes and also telling them what made you make the mistake and how you could have acted differently. They will respect you for it and in turn be honest and own up when they make mistakes.
Role modeling for your children is extremely important. It not only develops them, it also makes you a better person, since you do not want your children to learn the wrong things. About Author
RamG Vallath is the author of the newly launched bestseller, 'From Ouch to Oops', an inspiring story of RamG's struggle with a crippling autoimmune disorder and how he managed to turn this disadvantage into a steppingstone for success. It is a must read for parents and gives real life lessons on how to conduct themselves during tough phases in career and in life so that their children can learn from observing their actions. It is also an inspiring read for children above fifteen. It is available on Amazon http://bit.ly/ZYih4l
eBook http://bit.ly/1zGgHjZ Or Flipkart - http://bit.ly/1zeu9i7
Kindly
Login
or
Register
to post a comment. | Aug 21, 2015
Very nice and informative blog our kids are our shadows | Jun 19, 2015
Touching lives is the key ! Though every parent has a life to share with kids in auto correction mode.. ! Role modelling as they say, 'A father is a son's first hero & a daughter's first love. ' | Jan 12, 2015
Really inspiring. We really need to involve our children in little things to make a positive impact in their lives. Thank you for sharing. | Jan 10, 2015
Hi all, thanks for those overwhelming compliments. I hope to write more. | Jan 09, 2015
very inspiring blog,wud appreciate if extracts from this bk are published on a regular basis. | Jan 09, 2015
good blog. please put up the next one in the series as well. | Jan 09, 2015
motivating and very positive. waiting for the next one. | Jan 08, 2015
This blog is so nice.. it is true and honest. I think i will find out about the book also. An inspiration to read am sure. | Jan 08, 2015
very interesting and makes much more sense when you read it from a personal point of view | Jan 08, 2015
Nice blog and very different from what we red otherwise. I like the honesty of the entire thing. | Jan 08, 2015
Whatever has been said in this blog is very true. Our children are what we are. if we are the angry types, our children will become as such too. Very good blog. Loved it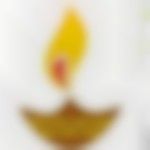 | Jan 08, 2015
very inspiring... good work parentune to get such authors to write for us
+ Start A Blog
Top Parenting Blogs
Top Parenting Talks
Top Parenting question

{{trans('web/app_labels.text_Heading')}}
{{trans('web/app_labels.text_some_custom_error')}}
{{trans('web/app_labels.text_Heading')}}
{{trans('web/app_labels.text_some_custom_error')}}