Parenting
Routine for your baby: Its importance and significance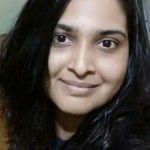 Created by Tejal Singh Updated on May 09, 2017
The initial few days post delivery were full of fun as a first time mom with family, lots of care and tremendous love being showered on both son and myself. However, gradually as everyone left and I was left alone with my family – son and hubby I found that I was struggling to find some time for my meals and my rest. Care was proper, support was from all side then what was getting wrong? I was totally confused by the hushed routine.
 Finally my husband came to my rescue (as always) and he said you have not set your routine neither as a mother for yourself nor for our son? So then how do you expect things to go smooth? That was the hitting point. Yes I didn't set or you can say I was not able to set routine for either of us. Hence after struggling for some more time I was able to set his routine benefits of which I am still enjoying.
1. Routine and its importance: Routine for baby, is it? Does a baby follow routine? Who would set a routine for the baby? We were surrounded by these questions, which were followed by few sarcastic answers. But I stuck to my guns and sketched a routine for my baby. Routine taught me that a set time for every time made handling my son easy. Routine also made me understand by what time he will sleep, wake up and for how many hours he will sleep. This made me plan my day accordingly. Surely, they will take some time in adjusting but adjust they will and would start recognising the time for play, nap and feed. A baby on a routine is happier; healthier and the active baby, as before he demands things, it is arranged for him. I have found that routine brings sense of trust and positivity in baby.
2. Sketching the routine: The best person to sketch a routine for the baby is you – the mother. As a mother you are aware of his pattern of sleep, eat and play. And that is the base of your routine for your baby. Simple! Add this to the time zone and you are to ready with frame of fantastic routine of your little one. It's a self to do manual. Baby will not do anything. It's you, parents have to do, so do it daily and after some days you will find the baby has got adjusted to the routine.
3. Benefits of setting Routine: There are numerous benefits of setting routine for both the baby and yourself. So let's see what the benefits are:
1. For the mother: Yes the framed schedule itself is the biggest gift you can give to yourself. You know when baby may sleep or till what time baby may sleep, so you can take rest. You can frame your schedule in that way.
2. Couple time: Framing a routine may even help you to strengthen your relationship with each other. Having a baby doesn't mean that you should keep your relationship at bay. Healthy relationship between parents is a must for a baby to have a healthy atmosphere at home. The stolen moments when your baby is blissfully sleeping will add more warmth in your relationship.
3. Easy for the caretaker: Even if you keep a maid or there is extended family to take care of the baby they don't have to do much as the routine is set. If you have to go out leaving baby you would be able to go without any tensions that you have framed routine and the baby also understands the routine. The only things left is calling back home and checking about the well settled routine.
Things to be kept in mind while framing a routine.
While framing a routine you have to keep some important things in mind. Babies don't do anything, it's you who have to follow, so while following or asking someone else to follow routine for your child you have to make sure that:
Keep it flexible and fun: The routine has to be a bit flexible. With the changing weather, time or conditions you should be in a position to change your routine. Also, take it as fun. Making a routine should be a fun activity and not a burden or laborious task.
Perfection is boring: Perfection is no fun and nothing is perfect. Don't aim for perfection of single minute or time to time perfection. This would be troublesome for you and also for the one who is taking care of your baby.
Babies will be babies: Remember the routine is for your convenience. So once in a while, let them be. If they don't want to drink milk leave it for some time, if they don't want to sleep on daily routine time leave it, play with them once, let them enjoy too. If you will force the routine on your baby then your baby would rebel thus making easy thing also difficult.
Don't fuss over it: In case someone is not able to follow the routine to the T, then don't create a fuss over it. Sometimes what you are able to do, other may not be, but if they are trying to do it, appreciate it. Help them learn it.
Parents are involved: Managing a routine is the responsibility of both the parents. It's never like only one has to adhere to the routine only, other may also help. If a father is doing then the mother can help and vice a versa.
Bring the change gradually: If there are things that need to be changed then ensure that the change is gradual and not abrupt. Babies are adaptable but yes process has to be slow. So introduce one thing at one time. Let baby adjust to one particular change and then try to make other.
Please do share your feedback and views on the same. I would love to hear from fellow parents in the comments section below
Kindly
Login
or
Register
to post a comment.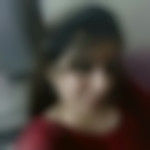 | Aug 06, 2019
Hi.. my baby is 2. 5 months old. she has started sleeping for 5-6 hours at a stretch after massage and bath. Is it fine if she sleeps that long?????? | Jun 14, 2019
how to train baby for potty timing and from which month? | Nov 26, 2018
thank-you very much. | Nov 26, 2018
thank-you very much. | Nov 26, 2018
thank-you very much. | Jul 13, 2017
thanks !!!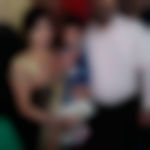 | Jun 30, 2017
very nice,thanks !! | Jun 01, 2017
@jhanavi if baby sleeps late at night then you need to arrange his routine from morning he wake up. you know how much hours one time he sleeps, his durations at different slots. so to have early bed scenario you need to set pretty much from morning. Hope this helps | Jun 01, 2017
thank you @rakesh.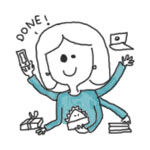 | Jun 01, 2017
Tejal very nice | Jun 01, 2017
@poonam if your son routine is set and only in evening he gets irritated then try playing with him, check whether he has gas or colic. Sometimes children do get irritated | May 30, 2017
I need help in making a routine time for my 8months old boy.. His only routine set is food... He goes to sleep too late at night.. Please help | May 20, 2017
hiii... My son is 2 months old. his routine is too good but in evening he gets to irritate and he can't take proper sleep so what I can do for him please if anybody can suggest something for this situation.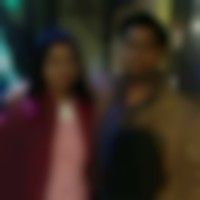 | May 09, 2017
thanku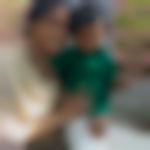 | May 09, 2017
hi @tejal. my son s 7 months old and have set a routine for him but sometime he just don't follow routine. r example he usually sleeps around 10. 30 t night but yesterday he slept at 12 and bcoz of that following day is totally out of schedule. how to deal with this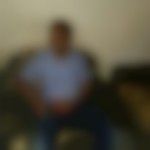 | May 09, 2017
thanks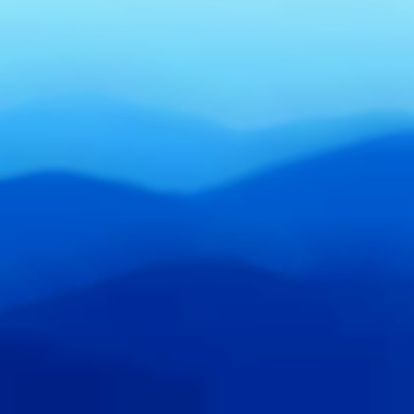 | May 09, 2017
very nice information tejal ji..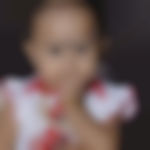 | Apr 07, 2017
My daughter is 5m. Vry nice. I got an idea about my baby routine. By reading this blog got a clear view, Vry vry nice tejal ji well said thankyou | Mar 21, 2017
my daughter is slmost a year old nw... i hav set a schedule for her since she has completed 4 months... setting up a schedule has really helped,n its been more stress free... | Feb 23, 2017
Nandini- Hi, I use to massage 3-4 times. I used oil for massaging. | Feb 23, 2017
Dhara- hi, baby usually sleeps more. After baby wakes up you can do feeding. My son use to sleep less, so my feeding was more. It will be better if you consult your pedc once. Happy Parenting.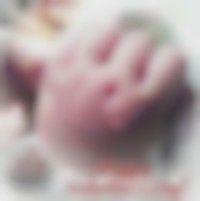 | Feb 16, 2017
@ Tejal ,,, how many times a day u used to give massage to your kid? my baby is 4 months old... I give her oil massage only once before bath... could u please let me know using what massage should be done ..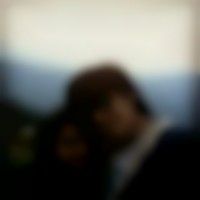 | Feb 11, 2017
how often Shud one feed d baby? doc says 10-12 times, a day. my baby sleeps a lot, Shud I wake him every 2 hrs n feed? please advise. he is 26 days old.. | Feb 07, 2017
Very nice blog. it is useful. | Feb 01, 2017
@aalia on matter of food, I have always went by what my pedc has suggested. So for your baby food and diet, you can consult your pedc. I have given him dal pani, boiled and mashed apple along with my breastfeed. Being a mother worrying is natural.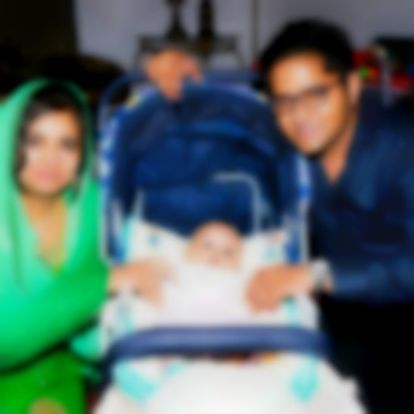 | Feb 01, 2017
thanks for replying back... can u also share what food u used to give to ur 7 month old baby.. ?? please I am too worried Abt her diet... kuch galat na khila du | Feb 01, 2017
@Aalia: yes I would love to share the rotuine of my child. From 20 days to 6 months I followed 7am - Waking him up and feeding him. Some play time with family, changing clothes and massage time, feeding ard 9-9:15 and Sleep for hours baby wanted (Usually my boy slept very lss during 2-3 months and then Massage at 11:30 and then bath, my bath my son use to sleep for 1 hour and then afte wake up feeding and chnaging, some play time.. 4:5:30 sleeping and 5:30 massage and then making him ready for play time. (Feeding whenever he demands) then complete feeding at 8 pm and making him ready for sleep at 9:30-45pm... he use to take feed while sleeping so again before bed some minutes of feeding. | Feb 01, 2017
@Ridhima: Yes you can start babies routine even from 2 month. I started after 20 days of my baby boy. Simple, just see when baby wakes up, massage , bath and feeeding time then some play and sleep time... you can set whole day considerign what activity you do for your baby.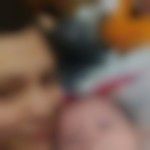 | Feb 01, 2017
my baby is 2 month old. how can I start with this?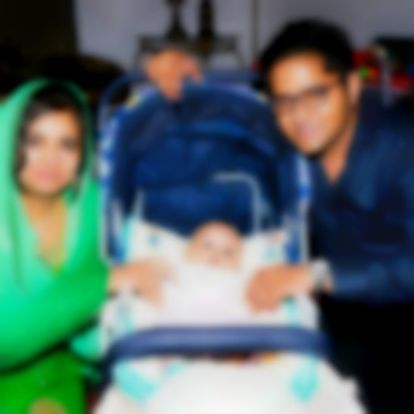 | Feb 01, 2017
can u pls share what was the routine that u followed for ur baby... | Jan 26, 2017
@ridhima, you can start any time. As your baby is 6m you can start now also | Jan 26, 2017
Thanks shital, yes you can try, for sure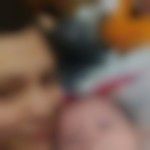 | Jan 22, 2017
when can we start on this. ? after 6 months?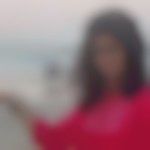 | Jan 20, 2017
ni ce info tejal... but my baby is 10 mnth old colic one and cant sleep at fix time for fix hour... so difficult to set routine.... thn also i ll try fr tht.. | Jan 14, 2017
Thanks @sweta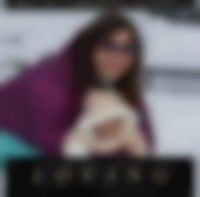 | Jan 14, 2017
very nice n useful... | Jan 11, 2017
Thanks @akansha | Jan 10, 2017
Thanks tejal | Dec 29, 2016
Thanks @nidhi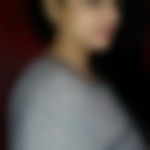 | Dec 29, 2016
wonderful article | Dec 15, 2016
Thanks @Maheshu | Dec 15, 2016
absolutely true tejal good one which every parents must try to follow .... | Dec 15, 2016
@rakhi, forgot to mention one thing i. e lot of sleep time for babies.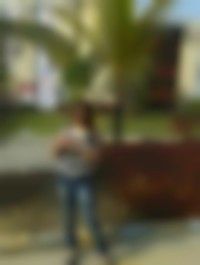 | Dec 15, 2016
thanks a lot. for sharing | Dec 15, 2016
@rakhi, routine for different kids is different. But let me share my routine for my child like 7am- wake up, then bf, playtime, massage, playtime, bath, after bath, bf and sleep till 12:30, then same after getting up.... After 6m his routine changed to morning breakfast and bf, with lots of playtime. Routine should compromise of feeding, lunch dinner, playtime, | Dec 14, 2016
Thanks @shipra,@sonali and @rakhi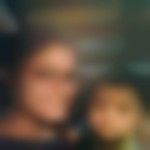 | Dec 14, 2016
really nice tips to make lyf easy nd smoother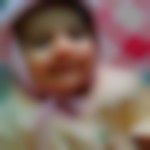 | Dec 14, 2016
Very nicely explained babys language ..enjoying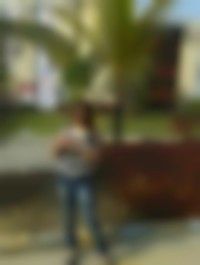 | Dec 14, 2016
this is nice and valuable information for us. but please provide an example of what things is to be there in our routine. ... | Dec 14, 2016
Thank you @Sonali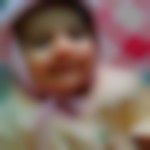 | Dec 14, 2016
Very important advice u explained... thanx for sharing it... | Dec 13, 2016
Thanks @neeta | Dec 13, 2016
Thanks for this advice... | Dec 13, 2016
Thanks @preetha and @kritika | Dec 13, 2016
Thanks for providing such a great advice... The way you presented is really awesome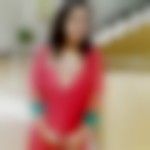 | Dec 12, 2016
Agree.... nicely presented | Dec 12, 2016
Thanks for appreciating @vaidyahi | Dec 12, 2016
thanks for guidance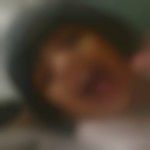 | Dec 12, 2016
u | Dec 12, 2016
Thanks @sharani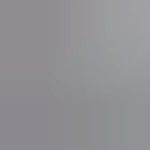 | Dec 12, 2016
very nicely written Tejal,I agree with you routine should be cultivated, by doing so Discipline will be maintained In our life style. | Dec 11, 2016
Thank you @santoshini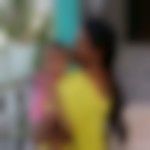 | Dec 11, 2016
Yes rejal... u r correct... Making routine.. would help to enjoy d motherhood too.... kudos... | Dec 10, 2016
@anuja - I tried to set after a month and when my son was 2. 5-3m, I was able to set his routine. Which he adopted it very nicely | Dec 10, 2016
Thank you @anuja,@rabia,@Rakesh, @harshita | Dec 10, 2016
Thank you @soumya g, @anjal,@nikita | Dec 10, 2016
we can start making routine from 2 months it is not strict time table only make sure things happen one after another. we should not give baby bath immediately after feed so I plan accordingly give him feeding half hour before. so after warm water bath n massage he is relaxed so he sleeps properly. in night I give him massage in my room with dim light talking with him. he enjoys n plays with me for 20 min of massage then I give him feed. mostly he sleeps while feeding otherwise I move him around for 15/20 minutes singing n keeping him in arms. he feels relaxed n sleeps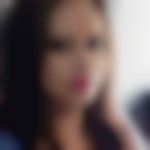 | Dec 10, 2016
After 3 months we can we put the babies in a framed schedule coz till 3 month their tummy can hold milk for little long time nd can sleep for more time. moreover at this time babies started reacting to things like rhymes toys different sounds light. | Dec 10, 2016
thanks somya that was informative.... one more question... my finds it hard to sleep... do u swaddle ur baby every time u put him to sleep ?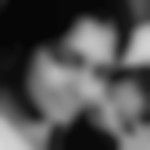 | Dec 10, 2016
nicely written. ... exactly at wat age should we try setting a routine for d baby.... | Dec 10, 2016
morning my son wakes up at 7. i ll feed him n then my husband plays whe I do some house work I ll feed him at around 9 he ll play in his basket. i ll get ready for work n we both give him bath by 10. after bath I give him massage by lotion he feeds n sleep for 1. 5 or 2 hrs. he will wake again. i take him with me to my clinic. i ll play with him there feed him till 3. he sleeps again for 1hour. after 4:30 he won't sleep. i hv to play with him feed him do some talking. at 8:30every day I ll give him oil massage n then by 9:30he ll sleep. night he wakes 3/4 times but sleep easily then | Dec 10, 2016
@somya G can you share what kind of routine have you set for your baby... my baby boy is also of same age and I am not able to set his routine yet.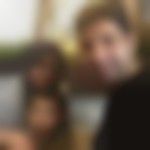 | Dec 10, 2016
Very informative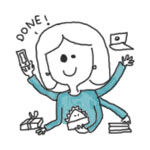 | Dec 10, 2016
Very nice n practical. Thank you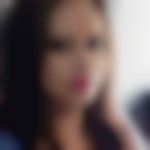 | Dec 10, 2016
yeah, it is very important to follow a schedule to run life smoothly . | Dec 10, 2016
yes it is correct I m working mother n my baby is 3. 5 months old. i hv made schedule for my baby me n my husband work according to schedule. So we both r able to work n play with baby also | Dec 10, 2016
Thanks for sharing | Dec 10, 2016
thanks | Dec 10, 2016
Thanks @Shilpa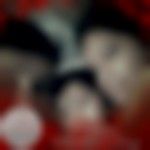 | Dec 10, 2016
really nice info same experience i also face