Parenting
Routine for your baby: Its importance and significance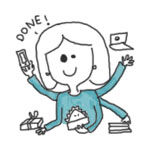 Created by Tejal Singh Updated on Jul 21, 2021 The initial few days post delivery were full of fun as a first time mom with family, lots of care and tremendous love being showered on both son and myself. However, gradually as everyone left and I was left alone with my family – son and hubby I found that I was struggling to find some time for my meals and my rest. Care was proper, support was from all side then what was getting wrong? I was totally confused by the hushed routine.
 Finally my husband came to my rescue (as always) and he said you have not set your routine neither as a mother for yourself nor for our son? So then how do you expect things to go smooth? That was the hitting point. Yes I didn't set or you can say I was not able to set routine for either of us. Hence after struggling for some more time I was able to set his routine benefits of which I am still enjoying.
1. Routine and its importance: Routine for baby, is it? Does a baby follow routine? Who would set a routine for the baby? We were surrounded by these questions, which were followed by few sarcastic answers. But I stuck to my guns and sketched a routine for my baby. Routine taught me that a set time for every time made handling my son easy. Routine also made me understand by what time he will sleep, wake up and for how many hours he will sleep. This made me plan my day accordingly. Surely, they will take some time in adjusting but adjust they will and would start recognising the time for play, nap and feed. A baby on a routine is happier; healthier and the active baby, as before he demands things, it is arranged for him. I have found that routine brings sense of trust and positivity in baby.
2. Sketching the routine: The best person to sketch a routine for the baby is you – the mother. As a mother you are aware of his pattern of sleep, eat and play. And that is the base of your routine for your baby. Simple! Add this to the time zone and you are to ready with frame of fantastic routine of your little one. It's a self to do manual. Baby will not do anything. It's you, parents have to do, so do it daily and after some days you will find the baby has got adjusted to the routine.
3. Benefits of setting Routine: There are numerous benefits of setting routine for both the baby and yourself. So let's see what the benefits are:
1. For the mother: Yes the framed schedule itself is the biggest gift you can give to yourself. You know when baby may sleep or till what time baby may sleep, so you can take rest. You can frame your schedule in that way.
2. Couple time: Framing a routine may even help you to strengthen your relationship with each other. Having a baby doesn't mean that you should keep your relationship at bay. Healthy relationship between parents is a must for a baby to have a healthy atmosphere at home. The stolen moments when your baby is blissfully sleeping will add more warmth in your relationship.
3. Easy for the caretaker: Even if you keep a maid or there is extended family to take care of the baby they don't have to do much as the routine is set. If you have to go out leaving baby you would be able to go without any tensions that you have framed routine and the baby also understands the routine. The only things left is calling back home and checking about the well settled routine.
Things to be kept in mind while framing a routine.
While framing a routine you have to keep some important things in mind. Babies don't do anything, it's you who have to follow, so while following or asking someone else to follow routine for your child you have to make sure that:
Keep it flexible and fun: The routine has to be a bit flexible. With the changing weather, time or conditions you should be in a position to change your routine. Also, take it as fun. Making a routine should be a fun activity and not a burden or laborious task.
Perfection is boring: Perfection is no fun and nothing is perfect. Don't aim for perfection of single minute or time to time perfection. This would be troublesome for you and also for the one who is taking care of your baby.
Babies will be babies: Remember the routine is for your convenience. So once in a while, let them be. If they don't want to drink milk leave it for some time, if they don't want to sleep on daily routine time leave it, play with them once, let them enjoy too. If you will force the routine on your baby then your baby would rebel thus making easy thing also difficult.
Don't fuss over it: In case someone is not able to follow the routine to the T, then don't create a fuss over it. Sometimes what you are able to do, other may not be, but if they are trying to do it, appreciate it. Help them learn it.
Parents are involved: Managing a routine is the responsibility of both the parents. It's never like only one has to adhere to the routine only, other may also help. If a father is doing then the mother can help and vice a versa.
Bring the change gradually: If there are things that need to be changed then ensure that the change is gradual and not abrupt. Babies are adaptable but yes process has to be slow. So introduce one thing at one time. Let baby adjust to one particular change and then try to make other.
Please do share your feedback and views on the same. I would love to hear from fellow parents in the comments section below
This content has been checked & validated by Doctors and Experts of the parentune Expert panel. Our panel consists of Neonatologist, Gynecologist, Peadiatrician, Nutritionist, Child Counselor, Education & Learning Expert, Physiotherapist, Learning disability Expert and Developmental Pead.
Kindly
Login
or
Register
to post a comment.