Babycare
Health
Why You Should Not Boil Baby's Feeding Bottle?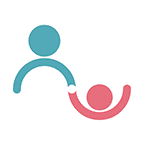 Created by Parentune Support Updated on Nov 15, 2018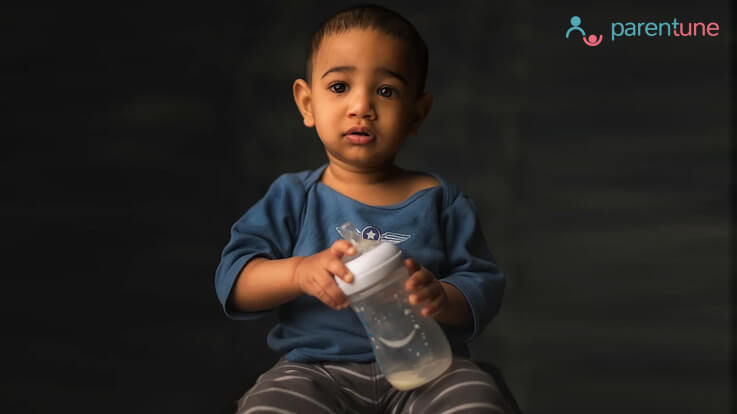 Did the neighbor auntyji tell you that you're just throwing money away on all this fancy baby equipment? Did she tell you that you just need to immerse your baby's feeding bottles in boiling water, and voila – they're sterilized? Boiling a child's feeding bottles is an age-old practice in Indian homes—our mothers and grandmothers have been sterilizing bottles by boiling them. Unfortunately, it doesn't really solve the issue of sterilizing the baby bottles. Doctors now unanimously agree that boiling bottles does not kill all bacteria. So then what is the ideal method if not boiling?
Why Should I Not Boil My Baby's Feeding Bottles?
Boiling doesn't ensure bottles are absolutely germ-free. Read why not to boil baby feeding bottles...
Sterilization means killing 100% of bacteria. When we boil the bottles, we think that bottles are sterilized. However, hard-shelled bacteria spores don't get destroyed by boiling water
Newborns are at a higher risk of infections as their immunity levels do not develop until they are about 2 years old
It is therefore critical that they are protected well by sterilizing everything that they are exposed to, especially food and utensils that they use. To do this, boiling is not enough
How Can I Sterilize My Baby's Bottles from Bacteria?
One of the simplest ways for you, as a new mother, to sterilize feeding bottles would be to use a steam sterilizer. A sterilizer uses natural steam to sterilize baby bottles and other products without using chemicals. It is better to choose a sterilizer that is spacious enough to accommodate not only bottles but also other accessories, soothers, toys - anything that may find its way into a baby's mouth! You can even keep your breast pump clean by sterilizing it after every use. [Also Read: Natural Ways to Treat Drool Rash in Your Baby]
Why Should You Use A Steam Sterilizer?
Besides the simplicity of its use, here are some important reasons for you to use a steam sterilizer. Read more...
#1. Hygiene
Kills Harmful Bacteria: Steam kills all bacteria, boiling doesn't
Thorough Cleaning: Steam reaches every nook and corner of a bottle or breast pump part, while water may not reach everywhere
Convenient Storage: You can store sterilized utensils in the sterilizer itself. Boiled bottles, when taken out, are again exposed to unclean air and germs
Salt Deposits: The most common problem in boiling is that dissolved salts and minerals in the water stick to boiled utensils and can be harmful
#2. Convenience
Given all the factors, sterilization is safe for babies while being quicker and hassle-free for parents...
No Monitoring: Sterilizers have an auto cut-off and there is no risk of bottles touching the utensil and melting! Spend this time with the baby instead of in kitchen watching the bottles boil
Quick: Sterilizers can take as less as 6 minutes, while boiling takes 15-20 minutes
Ease of Use: Electric sterilizers need only an electrical point and a cup of water to sterilize when traveling, while boiling requires access to a kitchen, stove, and a whole container of water
Guarantee: With a brand like Philips Avent, you get a 2-year replacement guarantee if there is a manufacturing defect. So you have no need to worry about time-consuming repairs if there's an issue
Anywhere, Anytime: You can even sterilize your baby's bottles in the comfort of your bedroom, and not stand in the kitchen since you only need an electric point for this to work
Which Sterilizer Should I Choose?
Here are some tips to choose the ideal sterilizer for sterilizing your baby's feeding bottles and other accessories:
Guarantee, not just warranty: Look for a 'replacement guarantee' instead of a 'repair warranty'. Sign of better quality and a tension-free usage
Brand matters: Choose a good brand, to ensure high quality and good service support
Adjustable Size: Smaller size can be used during travel and larger at home when you have more items to sterilize
Speed: The faster the better. Sterilizers can take as little time as six minutes to sterilize your baby's bottles. It will make a difference when you are in a rush and out of bottles for a crying baby
So decide what works for you and choose what is best for you and your baby. Stop boiling your baby's feeding bottles, and opt for the most convenient sterilizer!
Did you find our blog on using a sterilizer instead of boiling for sterilizing your baby's bottles useful? Share your feedback with us in the comments section!
This content has been checked & validated by Doctors and Experts of the parentune Expert panel. Our panel consists of Neonatologist, Gynecologist, Peadiatrician, Nutritionist, Child Counselor, Education & Learning Expert, Physiotherapist, Learning disability Expert and Developmental Pead.
Kindly
Login
or
Register
to post a comment.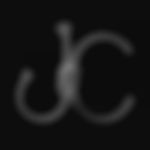 | Oct 30, 2019
You can clean them by boiling them. Nothing will happen. Just put in cool water, bring to boil, let it cool and take it out only after the water cools down. P. S. If you put it in boiling water then it will crack. Put in room temp water and then put on the stove. | Oct 30, 2019
Is glass bottle is safe to feed?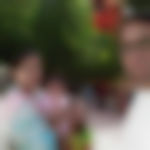 | Oct 27, 2018
Is boiling water for drinking safe for children?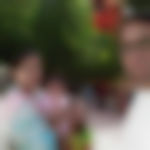 | Oct 27, 2018
Is boiling water for drinking safe for children? | Sep 24, 2018
Is sterilizing solution is a good option for sterilizing baby bottle and nipples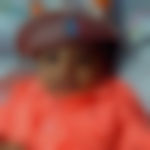 | Sep 16, 2018
what about glass bottle?? how to clean them can't boil them?? | Dec 04, 2017
Ya... very true.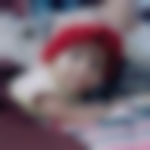 | Oct 26, 2017
oh. I don't know. I'm also cleaning bottels with boiling water. not boiling the bottles in that hot water. isn't any difference in cleaning bottels. | Oct 25, 2017
ya right | Oct 25, 2017
it's very useful metter... thank u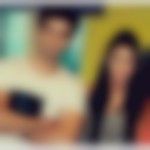 | Aug 01, 2017
Am using mothercare product ..its good for baby skin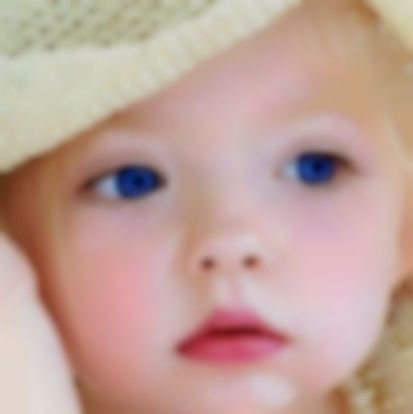 | Jul 06, 2017
Boiling may not be the incorrect or inappropriate method but steam sterilization is definitely the ideal, efficient & more reliable method of sterilization. For those who can afford, steam sterilizers should be a must have!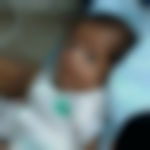 | Jul 01, 2017
I agree with this.. lot of time is saved.. however we need to clean the bottles r accessories with liquid soap before placing them in sterlizer | Jun 30, 2017
hey guys, m a doctor. I completely agree with swati. it's true dat boiling does not kill d bacterial spores n v need to steam sterilise d articles used by d kids. u nw wat is important is hw to do it. it's not necessary dat u buy such huge fancy branded sterilizers. u can do it at home wit wat v daily use. use large cooking vessels. fill it wit little water say around a glass or 2. place a ring beneath n over it place a steel colander. put all d washed articles used by ur kids in it n close d vessel wit a lid n boil it for 6 mins. voila!!! u sterilised it. | Jun 28, 2017
I have been sterilizing my daughters feeders in a microwave box infact when I had bought a Brest pump it had a microwave box with instructions to wash the pump and accessories and then microwave it in the box for 3-5 mins and let it remain in box with the cent closed to sterilize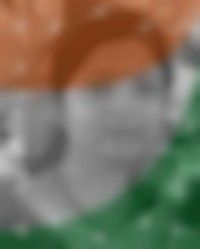 | Jun 27, 2017
It is just advertisement purpose not true. I am boiling my baby's bottle and nothing wrong happened with him.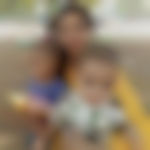 | Jun 27, 2017
Its just a marketing. I don't agree with this.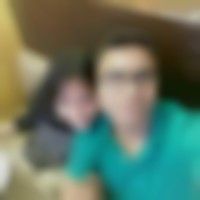 | Jun 27, 2017
silver utensils are d best for babies... they dnt even need 2 sterlized...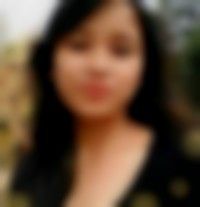 | Jun 16, 2017
I guess it's true Parenting are just advertising things we all have been practicing this since ages how can it be wrong besides our babies get sick wen you use some sippy cups which cannot be cleansed inside the lid n boiling doesn't | Apr 28, 2017
Marketing blog rather. Parentune created this blog as mentioned on top of the blog. Parentune don't lose your customer base by following such practices. Not expected.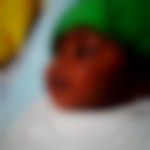 | Jan 13, 2017
plz suggest me to choose d right material, good feeding accessories for my baby.. though i havent started using she's just 5 month old n i only Brst feed ... wouldd like to know the right choice...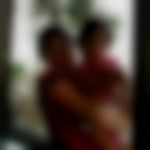 | Dec 03, 2016
I think it's a marketing ad from Philips avent and not a very useful article . Because I sterilized my baby's bottle from the beginning till now in normal utensils in a gas stove by using a lid but I always use neat n clean utensils . N we must also think about those parents who can't afford it because electric sterilizers are costly. And touchwood my Baby didn't get any infection or disease after using the bottles . What is important is we must clean the bottles using a bottle brush n a cleaning liquid which is safe for the baby. My baby completes 1year yesterday but sometimes I also give her unsterilized but thoroughly wash neat n clean water bottles. What I am trying to say is dat we need to develop their immune so that they can fight by themselves. Let's not forget that we grew up playing with mud n dust. I know that all babies are not the same , some babies need extra care but we should not make victims to new marketing technology n as a mother I know mommy are the easiest target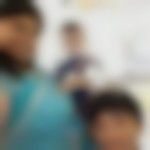 | Nov 11, 2016
is it so.... | Nov 08, 2016
I completle agree with neha chabra... this is marketng technique... coz my mother ,grandmother were nt usng avent sterlizer... they knw dat mother r emotnally attach do to their child so dey directly attack dere weakness.. | Sep 22, 2016
I use steel bowls for the medicine which has to be mixed with breast milk.... is it possible to sterilise steel utensils as well in a steriliser.....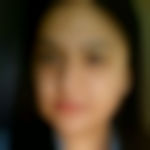 | Aug 03, 2016
Hi Swati I cover the utensil with a lid so that the bottles don't come out and that's how it's steam boiled.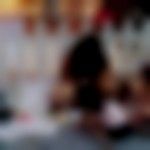 | Jul 15, 2016
Hi Neha, Boiling water does turn into steam but we normally boil in open utensils, and this steam escapes into the air instead of passing through the bottle which are completely submerged. Hence bacterial spores are not met with steam and survive the boiling process. Hope this satisfies you!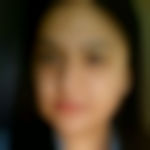 | Jul 11, 2016
"Steam reaches in every nook and corner of a bottle or breast pump part, while water may not reach everywhere. " That's exactly boiling does. When water boils it turns into steam which reaches in every nook and corner of the bottle. This article is more like a marketing campaign for sterlizers.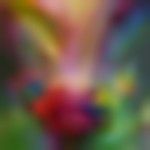 | Jun 07, 2016
You should read this blog also to know more on child's immunity and why sterilizing is important - https://www.parentune.com/parent-blog/build-your-childs-immunity/766 | Jun 06, 2016
Doctor says boiling for more than 20 minutes kills the germs/bacteria. How is it different then from sterilizing? | Jun 04, 2016
Hey Meenu, these sterilizers are easily available online or in the market. | Jun 03, 2016
Where to buy this? Also, at home no body tells this. I never got any of this information from my doctor | Jun 02, 2016
Hey Ritika, from my expereince, sterilizers are the only option. Its the best practice to be followed. Why compromise with the baby's health. Opt for a good sterilizer soon. | Jun 02, 2016
if a person dont have sterilizer how they can manage at home | May 30, 2016
Yes, anything that finds its way into the babys mouth should be sterilized.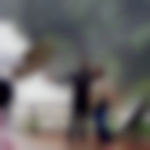 | May 29, 2016
Is it compulsory to sterilise even the vessels and spoons which I use to cook food for my 7 months old baby ? | May 27, 2016
@Nisha - Madhavi - I think we all mothers need to strictly sterilize baby bottles and not resort to any other form of cleaning method. Since this blog clearly says the process of boiling is not enough, we need to change our habits. :)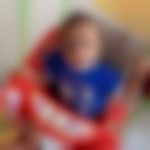 | May 27, 2016
I always steralize the bottels but i will boil the feeding and cooking bowls and spoons is it good to boil or steralize the steel bowls and spoons?? | May 26, 2016
I was wondering should I start sterilizing now as my child is already 13 months ... But I wash my bottle with a baby bottle wash n boil it so is it required to be sterilized.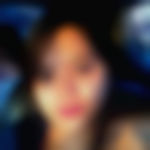 | May 26, 2016
After reading this , now I'll definitely stop boiling bottles. | May 26, 2016
@Sohini, you need to sterilize baby bottles and other utensils positively. Continue with this practice. I think its ok to give your baby safe purified drinking water by now ( RO water).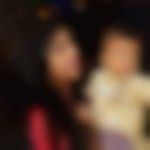 | May 25, 2016
this is so helpful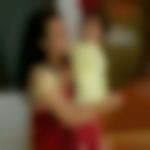 | May 25, 2016
My son is 1 yr 7 months. i sterilize his bottles bowl dishes spoon. senior members in my family are suggesting me to stop it immediately. but I'm really scared. if I don't sterilize in either of the way( boiling,using sterilizer). then how to wash the bottles and bowl and dishes. Also till what age boiled water should be given? | May 24, 2016
The sterilizers mentioned here are easily available in the market. You may order online also. | May 24, 2016
Where can we buy this? | May 24, 2016
Quite informative. I didnt know the difference till now between boiling and sterilizing. I always thought boiling was equally safe. Need to change my views immediately.
+ Start A Blog
Top Babycare Blogs
Top Babycare Talks
Top Babycare question