Parenting
TeenSpeak: Teens share why some children take extreme steps on not doing well in exams.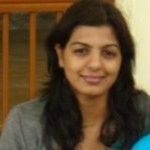 Created by Neetu Ralhan Updated on Sep 05, 2021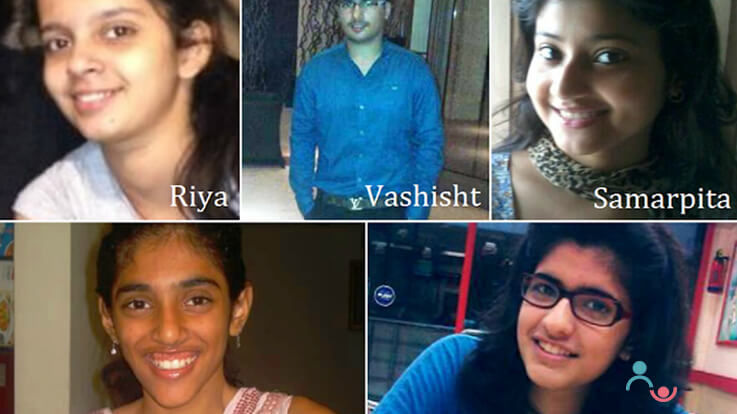 If I were to measure my child's worth through numbers or alphabets on his grade sheet, I would never really know his true worth. And that indeed, would be such a waste of life.
Today, more and more parents and educationists are acknowledging that not every child is cut out to score a 100 in every subject they are taught. There is one who would rather score a 50 in Math and excel in Literature. And another who would happily skip a French class and practice dribbling in the Basketball court.
Although radical parenting and experiential learning have slowly made their way into our homes and schools, our children enjoy these indulgences perhaps only till kindergarten. As they get older, the expectation to perform begins to build up slowly – from all corners – until it becomes a way of life they must adhere to till they pass out of school.
Time and again, we have seen that our adolescents, from grade 7 to 12, feel this burden the most. Many survive the drill, and yet some tender souls buckle under pressure. In this blog, six teenagers from around the country share their thoughts on the all-pervasive issue of performance pressure and why they feel some children are driven to take extreme measures when they fail, or may I say, when we fail them.
I have deliberately refrained from rephrasing the words used by the children during our conversations, as that would defeat the very purpose of this blog. Once you start reading, please stay till the end.
Riya Dhingra, Grade 11, Delhi.
Riya lives in Delhi with her parents and a 13-year-old younger sister. When asked why she thinks children feel stressed before exams, she says," I feel it is because of pressure from parents. Children don't want to do certain things. When they are forced by parents, they feel pressurized to study subjects they don't like and some children can't handle the stress."
Even if a child fails, they can take the exam again. What thoughts, do you think, could cloud the mind of a child and drive them to harm himself / herself.
"May be it's because they cannot handle the embarrassment of failing in exams and repeating a class while their friends move on. There is also peer pressure, for example, your friends are opting for Science stream and they would pester you to do the same, and then later you would regret not taking the subject of your choice. You would not be able to score well in a subject you don't like."
What is the way out?
"It is up to our parents and guardians to be aware of what we are going through and to teach us never to give up. Parents need to tell their children that not scoring well in exams is not the end of life. It is a situation that can be improved.
I also feel that we should not get too influenced by our friends. Friendship is good but when it comes to our goals, we can and should be selfish. Whatever distractions are there, we should stick to the path we want to take in life."
Arushi Rai, Grade 10, Mangalore, Karnataka.
Arushi says her parents have given her complete freedom to do what she wants. She believes that students should stay focused on their studies and practice self-discipline.
"You need to have a strong attitude, a positive mind and you should think about your aim. In higher classes, parents impose limitations, which is good to some extent, but don't keep telling the child what to do. Let them be free and allow them to make their choices. Let them learn to be responsible while watching over them. If they cross their limits, parents should intervene.
Why, according to you, a young person would think of harming themselves on not scoring well?
"Some children take extreme steps because they feel embarrassed that they did not study hard enough, that everyone would think they are a dud. For example if you do everything throughout the year – you go out, party, have fun, but you did not study well enough, it would show in your result.
That is embarrassing and hard to deal with, as the same friends would make fun of you. In higher classes, we need to prioritize studies over other things. You choose your friends. They don't choose you."
Vishishth Talwar, Grade 10, Amritsar, Punjab.
"I feel when parents help and guide their children, it helps them a lot. My parents help me in taking decisions, like which subjects I should take and what will be my career options. They help me cope with the pressure of board exams. Therefore I feel less stress."
Every year, we hear of unfortunate incidents involving young children who did not clear Board exams. How do you feel about that?
"May be it's because their family depends on them, they feel they don't have any choice but to score very high marks. But I feel taking your life is not the way out. These are only school exams and sometimes we can fail. But we can also improve.
If a friend of mine fails and is feeling depressed, I would tell them to learn their lesson from this experience and show the world what they are capable of. You should live your life and NOT listen to people who try to embarrass you."
Nitika Bagga, Grade 9, Lucknow, U.P.
Nitika says the need to do well in exams stems from the fact that everyone, the teachers, the parents and family members make a big deal of board exams. "Sometimes if you don't score well, comparisons are drawn between you and a cousin, friend or classmate who got better marks and that's what creates the pressure.
Though at times my mother shares her dream of the future she would like me to have, she also tells me that you can only excel in something you are interested in. Therefore, I am free to choose the stream that I want.
While our society compels us to dread 10th standard, our seniors tell us that Board exams are not as big a deal as they are made out to be by parents and teachers. In fact many students feel that class 9 is more difficult than class 10. Parents say things like you need to study hard or you won't get Science, or, you don't know which teacher will check your paper. They stress us out from the very beginning. It's not fair.
However, some children are not serious about studies and don't realize that they need to put extra effort in higher classes. In such cases, parents have no choice but to be strict."
Samarpita Mukherjee, Grade 10, Kolkata, West Bengal.
Samarpita feels Board exams are like a gateway and a preparatory ground to future challenges.
"Where I have grown up, every parent wants their child to take Science, whether they can cope with it or not. I think it's a genetic issue. Parents don't want their children to be unsuccessful. They want to live their own unfulfilled dreams through their children. I love Science as a subject so I will choose Science stream in class 11. Also, my father never scolds me and is very friendly with me, so I don't feel I am being forced to study."
Have you ever heard or known anyone who could not deal with exam-related stress?
Yes. There was a girl who could not clear one subject in class 8. The school simply gave her a TC (transfer certificate) and asked her to leave the school. It's not that she had not studied. She had studied a lot but still could not pass that one exam. Due to this incident, she felt that she had disappointed her parents, so she ended her life.
Actually parents always think that their child is a genius, that there is no problem with the child, it's the school which is at fault if the child does not perform well in academics.
Some children need extra support in studies, parents need to realize that. But most children only get scolding and cursing which does not change anything, because the child is doing everything possible to get good marks. Children also worry about what people will say, or that their friends will mock them."
Parents use harsh and crude words which affects the child's mind. Because of this he or she starts to feel, there's no one in this world who knows me or loves me, so it is better to end this life. Then everything will end, I will get complete peace.
We need parents to guide us and support us, they need to interact with us like buddies. Only then can we cope with pressure.
Priyamb Mehra, Grade 12, Pune, Maharashtra.
"I took Arts in 11th even though my father wanted me to take Commerce. He wanted me to become a CA or something. It took me a lot of effort to convince my parents and I wish I did not have to do all that convincing.
Although I could stand up for myself, I see many of my classmates simply giving in to the parents' expectations. We don't know how to handle situations. It's funny that some of my friends did not even realize that they were being pressurized.
One of my friends wanted to go to Mumbai to study film making but her parents simply refused to let her go because she is a girl. Even though many parents show that they are modern, most are not."
Please share your thoughts in the comments below.
This content has been checked & validated by Doctors and Experts of the parentune Expert panel. Our panel consists of Neonatologist, Gynecologist, Peadiatrician, Nutritionist, Child Counselor, Education & Learning Expert, Physiotherapist, Learning disability Expert and Developmental Pead.
Kindly
Login
or
Register
to post a comment. | Mar 28, 2014
This is an eye opener Neetu. It is so clear that we, as parents put so much pressure on our child to do well, to take up subjects of our choice and they oblige. I think it is a vicious cycle and it needs to end now. We need to support, guide and motivate our children so that we dont burden them with our expectations and wishes. Thanks for sharing this :)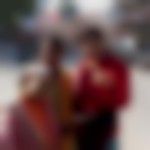 | Feb 02, 2016
Neetu I am glad u shared this. My daughter is studying in grade X and though as much as I try to stay supportive and open minded ou but oft fall back to the high parental expectation pattern. As kids these days are already stressed about so many more things than us,we need to be first and foremost in relieving them of their pressures and providing them the relaxed n calm feel at home,only very tenderly guiding them without being pushy. Tnx for this very timely reminder and will look forward to your enriching blogs!
+ Start A Blog
Top Parenting Blogs
Top Parenting Talks
Top Parenting question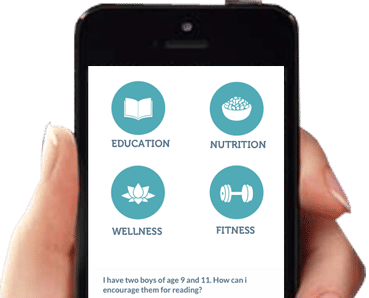 Download Parentune Plus App
Please enter a valid number

{{trans('web/app_labels.text_Heading')}}
{{trans('web/app_labels.text_some_custom_error')}}
{{trans('web/app_labels.text_Heading')}}
{{trans('web/app_labels.text_some_custom_error')}}