Food and Nutrition
The 4 white devils (food) on our plates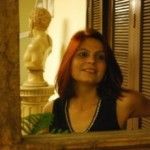 Created by Tanuja Sodhi Updated on Jun 20, 2014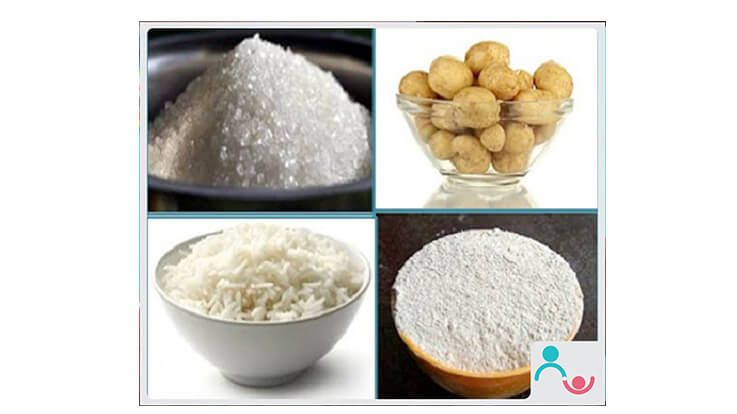 What Is White Food?
When we think 'white', our thoughts automatically go to attributes like purity and goodness, but nutritionally speaking, white can be evil and destructive. White foods also go by the nicknames of 'simple carbs', 'refined carbs' or the 'bad carbs'.
The term white food generally refers to food, which is white in color and has been processed and refined by using different chemicals. All the refining and processing eventually strips these foods of their natural colors and most of the nutrients, leaving them poor and worthless 'white' substances.
The big four in this category are white sugar, white flour, white rice and white potatoes.
Why are these white foods worthless?
1) White carbs are less satisfying than complex carbs. They trigger a cycle of food craving. The body absorbs processed grains and simple sugars relatively quickly spiking blood sugar that triggers a release of insulin. In a couple of hours after eating, hunger returns.
2) White carbs provide little nutritional value other than calories as they're robbed of most nutrients while being processed.
3) White carbs are easy to overeat as they're lesser in volume and easier to ingest.
4) White carbs lead to weight gain as they don't satiate easily, and most of these are converted into fat which leads to weight gain.
5) White carbs are likely to trigger gas and bloating.
Pinpointing the Pale Culprits
 1) White Sugar
White sugar is high in calories, with a single teaspoon containing 16 calories. All cookies, candies, desserts, pastries, cakes, mithais and sweetened sodas that have white processed sugar are bad carbs. One does not need white sugar to meet the carbohydrate requirement as plant foods such as fruits, vegetables and grains can provide with all the carbohydrates needed by the body. People, who regularly consume refined sugars, are at a great risk for developing tooth decay, obesity, and type II diabetes.
2) White Flour
White flour is a highly processed and refined product made of grains that have been stripped off their natural parts, namely the bran, the kernel and the germ. Pastas, breads, pastries, pizza, cereals and other snack foods made with white flour qualify as white foods that are intestine-clogging, diabetes increasing and nutrient deficient foods.Thanks to the lack of fiber, it leaves people nutritionally deficient and constipated.
3) White Rice
Similar to the removal of the wheat kernel, white rice also has the germ and bran removed. The rice grain is then polished using glucose or talc which leaves the rice depleted in nutritional value. White rice and other refined grains may lead to an increase in type 2 diabetes.
4) White Potatoes
Potatoes are a high glycemic food and eating too many of them may increase your risk of developing type 2 diabetes, blood sugar imbalances and poor appetite control. Many fast foods are potato-based, such as French fries, potato chips, fried hash brown potatoes and mashed potatoes that are completely avoidable.
Children and the white devils
While these 4 white foods mean only trouble and empty calories for the health of your children without any value addition, the question is whether one should kick these out of their lives completely. It's a given that carbohydrates are necessary in your child's diet, but should mostly be limited to 'good carbs' like vegetables, fruits, whole-grains like oatmeal, brown rice or whole-grain bread or pasta.
In Conclusion
As a parent one does not have to totally banish white rice,white potatoes or the birthday cake from your little one's plate as long as it does not become a regular affair for them.The bottom line is that white, refined foods can be part of your child's diet, but with moderation.
The final verdict is that while it's time for you to kiss the white devils goodbye for good, your young ones can enjoy some of these refined carbs like white rice and white potatoes in moderation.
Kindly
Login
or
Register
to post a comment. | Jun 08, 2015
I had read an article in newspaper awhile ago saying that wheat flour written on any product refers to maida.... only whole wheat flour means atta | Apr 13, 2015
do we have any app?? | Sep 25, 2014
Hi Sravya,I agree with Ankita here that no natural foods, taken in moderation, can be bad. Problem comes when children want to eat only that. So, you need to keep a watch out for that. Give them a variety--including sweet potato--and you should be ok. | Sep 25, 2014
Hi Sravya, Potatoes in moderation are ok. The problem comes when children start eating only potatoes... then the nutrition can get compromised. Also, the way you cook potatoes also matters. Deep frying them is not healthy, while roasting/cooking them like a vegetable (along with some more fibre-rich vegetables) or using boiled potatoes in a vegetable salad is ok. And lastly, any processed food--be it frozen french fries--is not healthy. Hope this helps you.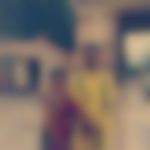 | Sep 24, 2014
Are potatoes harmful ? They say that they have carbs in it right ? | Jul 10, 2014
Nice and Informative!!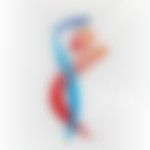 | Jun 14, 2014
to add in this i would like to say kids prone to white food have low calcium, iron, zinc and copper. they usually eat soap, walls and stones when they are out of site. But that can be taken care of by taking calcium and iron tonic(containing zinc, folic acid, vitamin b12). Basically its not kid fault that he eats all those things but its deficiency of body which makes him/her crave for such things..... So don't worry take care of kids and supplement them with nutritious food it wont happen over night but take a pace in changing habit because its we parents who inculcate such habit in kids to keep our self at ease and now its our responsibility to take little pain to change their habit. ...........life farm (Cultivating The Life for better tomorrow) Daycare and playway at mohali(B. pharma) | Feb 27, 2014
Very useful... Thank you | Feb 27, 2014
Very useful... Thank you | Feb 27, 2014
Very useful... Thank you | Feb 04, 2014
Thanks for sharing | Jan 16, 2014
Thank U for the useful information. but what should be used instead of sugar especially for my 1yr old. | Jan 16, 2014
Very useful hey can someone answer shebas question evrn I wish to know | Jan 08, 2014
Thanks ! Very informative . | Dec 10, 2013
Anurima you can use brown rice instead. Difficult to develop taste but its worth a try. and extremely healthy | Sep 25, 2013
Hey.. is unrefined sugar better than refined sugar? Somehow I inclined to buy just the refined sugar (generally Parry's).. whats your suggestion while buying sugar? any labels to check?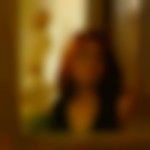 | Sep 19, 2013
No they're not healthy Setu as they have a lot of concentrated sugar bad for the teeth and that could lead to piling up empty calories. instead, it is advisable to eat a whole fruit that has a lot of fibre. | Sep 16, 2013
thanks! also please could you elaborate on Processed Real Healthy Juices that are not so healthy! (or are they?!?!) | Sep 15, 2013
wqw gud info,thnx | Sep 05, 2013
Dear AM ! It is maida! | Sep 05, 2013
White flour is refered as wheat flour or Maida | Sep 05, 2013
useful informatiom | Sep 05, 2013
thanks for information | Sep 05, 2013
Good information | Sep 04, 2013
Thank you for the detailed blog! Rice is something we eat everyday. I guess I used replace one meal with rotis. Really useful. | Sep 03, 2013
Very useful information. Thanks so much!
+ Start A Blog
Top Food and Nutrition Blogs
Top Food and Nutrition Talks
Top Food and Nutrition question

{{trans('web/app_labels.text_Heading')}}
{{trans('web/app_labels.text_some_custom_error')}}
{{trans('web/app_labels.text_Heading')}}
{{trans('web/app_labels.text_some_custom_error')}}