Food and Nutrition
8 Tips to Make Picky Eater Child Eat - Follow Do's and Don't Dos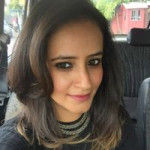 Created by Ekta Updated on Sep 16, 2018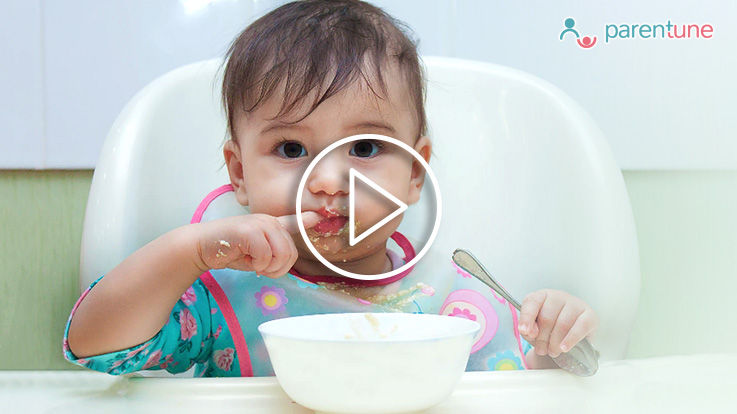 Anxiety, stress and anger is what I would feel as dinner time approached. My daughter would sense the negative vibes and realize that battle time was about to begin. Hesitantly she would approach the dinner table, sit on her chair, look at her plate, look at me and gag at the food! Her reaction would trigger off a series of negative emotions which would make mealtimes feel like a battle. That was around two and a half years ago! She is now 5 and mealtimes are happy times where we sit together discussing the world, and in the process of answering her endless questions, dinner is usually over in 20 minutes !
Ever since she was a baby, my daughter Richa nursed like a champ, enjoyed eating fruit purees and transitioned well into taking formula. Her hesitation in trying solid food began as she approached 10 months. She would not want to try finger food and disliked eating mashed food, which left me in a dilemma and I did not know what to offer her. As a first time mom, all I knew is she needed to eat to be healthy. But as a result of poor eating she started to fall ill frequently, her immunity was low and she was below average in her growth. I decided to feed her no matter what. I would try to remain calm when offering her food, but looking at her reluctance, I would lose my temper and have, on occasions even forced her to eat. That made her dislike food and mealtimes even more. I realised that my approach was not correct and definitely not advisable to cultivate good eating habits in her. So I did some research, took my mother's advice and gradually started to make changes in my habits.
Ways to Ensure Picky Eater Child Eat
Below is a list of Do's and Dont's which helped me encourage Richa to like her food and enjoy meal-time:
 
#1. Don't be a dictator: Deciding on a menu and serving it to your child and expecting them to finish it without asking questions will result in them disliking food altogether. Most parents would agree with the phrase 'my child should eat what is cooked'. This is true to an extent but for a child as young as 18 or 24 months, food is a new experience and they are not aware of the variety it comes in. Ask your child what he/she would like to eat, offer them a choice between two dishes, show them which ingredients would go into it and if possible let your child watch you cook. Involving your child in the cooking process helps them understand more about food, its importance and helps create a curiosity within them. A curious child will experiment. So even if your child does not finish the whole plate of food, he/she will try to taste the food, which is good sign.
#2. Don't frighten your child: It is a common practice to make children gulp down their food by scaring them with fictional figures such as 'budha baba' or 'boogey man'. This may work for a few days, but on the other hand, you could be instilling fear in your child, which will affect their confidence.
#3. Don't mash up food and offer: Serve food separately for older children. For instance, do not mix dal with rice and vegetable and offer your child. Serve the food separately and let them mix and eat. This helps them see what they are eating, helps them recognize a certain food and makes them feel independent.
#4. Minimize distractions: No television, toys, colouring books, gadgets should be encouraged at mealtimes. Your child should learn to focus on the food as this also contributes to good eating habits. Allowing your child to watch a cartoon show while you feed him/her could be a temporary solution but it does not help your child understand what they are eating or determine when they are full.
#5. Don't allow your child to move about while you try to feed them: You child may seem to eat quicker and may also finish their meal if he/she is allowed to walk around the house, sit on the swing, step out onto the balcony to watch cars, all the while you running behind him/her with the plate of food. This is again a short term solution and does not help your child understand the importance of sitting in one place while eating.
#6. Do not force: Your child does not have to finish his/her meal every time. If your child is full, they can occasionally leave the table without having to empty the plate. Forcing your child, getting upset, scolding, punishing for not finishing food can lead to the child developing negative emotions with food.
#7. Don't worry about the mess: Let your child eat by themselves. Young children will make a mess, drop food onto the table and their clothing. You need not get worked up and jump at the first opportunity to feed them. As the saying goes, practice makes perfect, let your child practice eating and soon they will perfect it and mealtimes will be mess-free, well, to an extent.
#8. Don't hover around: Fussy eaters are very conscious and aware that he/she is being watched when at the table. Passing angry glances, hints that he/she has to finish, keep reminding your child to eat eventually makes the situation very stressful to your child.
How to Make Meal-time Interesting for Picky Eater
A few tips to make meal time interesting for your picky eater..
#1. Take your child grocery shopping: Let your child choose what he/she would like to eat. This will create an interest and awareness in your child with regards to food.
#2. Get creative: Invest in some colourful crockery, cutlery and placemats for your child. The stores are flooded with attractive bowls, cups and plates with cartoon characters printed on them. Your child will look forward to eat in his/her a plate with their favourite cartoon character. Make food attractive and interesting. Invest in some large biscuit cutters and make sandwiches, eggs using those cutters; make a triangle or a square paratha instead of the usual round one; broccolis and cauliflowers can be trees which your child should eat in one bite; serve rice in the shape of an igloo (fill in the rice in a small bowl, flatten and turn it onto the plate). When feeding babies, make your child imagine that each spoon an insect, bird or animals. Let them open their mouths wide to eat the dinosaur and follow with a loud cheer once your child swallows it. This also makes mealtimes fun.
#3. Introduce new foods in small portions: If you are offering your fussy eater a new food item let him/her see it, touch it and taste it. If your child does not like it, don't force them but keep offering the food from time to time in small quantities. Children's tastes and preferences change from time to time,
#4. Keep portion size small: Serving a small portion of food will allow your child to finish the meal, which also gives them a sense of achievement. You may gradually increase the portion size keeping in mind your child's appetite as some children may just be small eaters.
#5. Keep junk food away: Do not let your child snack too often and avoid junk such as chips, chocolates and the like. Offer your child healthy snacks and schedule snack/mealtimes and stick to it.
#6. Disguise food: Make a mixed vegetable paratha in the shape of a cloud; serve it with ketchup or yogurt. Your child does not need to know that the paratha contains cauliflower which he/she hates. Focus on the shape of the food, the sauce or a tasty dip to go with the paratha and for the rest, your child does not need to know!
#7. Be a role model: Children learn from our habits and behaviour. If we have our dinner in front of the television, our child too, will want to do the same. Or if we make faces while having milk, children will also learn the same. To set a good example, we should follow good eating practices, which our child will also learn by observing.
#8. Have patience: Research has shown that it could take up to 15 times of offering the same food for your child to accept it. With patience and perseverance your child will begin to finally accept green peas. Most children grow out of the picky eating phase by the age of 4 years, although some aspects of the behaviour may still continue- your child may never like to drink milk for years to come.
Don't panic if your feel your child is not growing at a fast enough. Children do not grow at the same pace, they grow in spurts and there could be a time when your child doesn't seem to be growing at all. You may discuss options with the paediatrician if your child falls ill too often or seems lethargic and tired.
The suggestions mentioned in this blog are tried and tested by me over the years. The list is not exhaustive and I welcome your suggestions and experiences in dealing with a fussy eater in your house.
This content has been checked & validated by Doctors and Experts of the parentune Expert panel. Our panel consists of Neonatologist, Gynecologist, Peadiatrician, Nutritionist, Child Counselor, Education & Learning Expert, Physiotherapist, Learning disability Expert and Developmental Pead.
Kindly
Login
or
Register
to post a comment.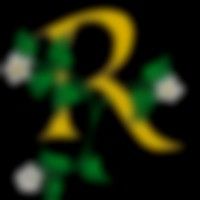 | Apr 11, 2019
The blog was quite exhaustive and detailed. It would really help all the mothers across the world to win this 'battling battle' against their stubborn babies. Thanks | Apr 08, 2019
80 | Jan 16, 2016
it's meticulously explained. however, i have few queries, my Son is 1 year and 3 months old, when it comes to feed him, we feel that now battle time as you rightly mentioned. My question is what should be time duration between his 2 meals and what should be his ideal intake?? we will appreciate advise from one and all. | Jul 30, 2015
My son is 3. 5 yr old. He totally dislikes to eat any food and drink milk. he feels eating as a punishment for him and runs away when see the food. We used to feed him by diverting his mind from food, like by letting him to watch tv, playing games in mobile etc. hope ur tips wl work. | Jul 14, 2015
Thanx. really needed sum tips for my 2little fussy kidsof age 5and2 yrs. i m surely going to try this on them. | Jul 13, 2015
May I have your watsupp no pks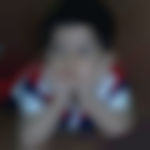 | Jul 10, 2015
Thanks for your valuable advices.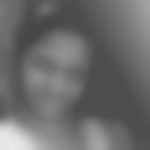 | Jul 09, 2015
Sushma Gaurav Singh Dadhwal
Thank u... | Jun 23, 2015
Thank you for the helpful tips! I have a two yr old who just does not want to eat healthy food.. i go through a roller coaster of emotions when I sit down to feed her ..she refuses to swallow her food ..she will cry for hrs but will NOT Swallow her food ..egah!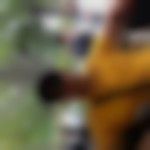 | Jun 20, 2015
well written , thanks for sharing your experience and and your method of handling this critical issue | Feb 21, 2015
my kids are 12 years old , daughter eats very well and is completely aware of nutrition fact , but my son is very fussy in eating . V explain him now and Thn about the benifits of good and healthy food and how it Wil effect his height and other developments . And his twin sister sets the perfect example for that . V Hav let him free to Tak his own decisions about food ( Wht he wants to hav or not hav ) and just ask him weather u Wil giv this to ur child , if yes thn tak otherwise not . This is working well | Sep 01, 2014
Hi, thanks for the article, I have tried almost all of these, my 2. 5 yr old daughter does finish her food, without the TV but with play, and in no less than 1 hr. Uptil 2 months back, she used to take 2hrs or more to finish lunch. But that's only for lunch n dinner, the breakfast and evening snack get done in 20 mins. I had tried not giving food beyond 20 mins but then she has no energy and would sleep for 4 hrs. She has specific habits, will first eat only roti and curd by herself and then I sit with her and give veggies and dal. But I'm unable to get her to sit and eat at one go. She has outgrown her high chair, and runs off from the dining chair after 5 mins. Something's that have worked for her are buying veggies and being in the kitchen while I cook. She loves making roti. Also going to play school and meeting her cousins has helped. She is gaining height but her weight is constant at 10kgs for 7 months now, when earlier she was up to 13kg | Aug 31, 2014
Very well written. Thanks for the tips.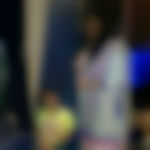 | Aug 12, 2014
Thanks for ur inputs..... I will try to use all these. My son is 5 and he don't like eating ..If we don't offers food to him for whole day he will never demand for it....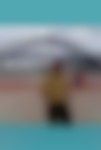 | Jul 14, 2014
Wow! Very interesting tips! Thanks a lot! One more tip from my home. My kids are 5 & 8 yrs. We have a point system at home. So the points increase based on what and how much healthy food is consumed by the kids! They love it as everyone gets more and more points as they eat! | Jul 01, 2014
hi. good article. Perhaps my problem is different, but i need a solution. My son loves oranges,yogurt and milk. thats it. he doesnot eat choclates,chips(i didnt introduce them). The problem here is he eats 3-4 oranges everyday and 3-4 (150ml each) gllases of milk and 2 cups of yogurt. thats it. he refuses any other food,eventhough they are colorful. He tastes them and appreciate me,but still ask for orange. As they are healthy, i am also not forcing him for anything. when i go out i carry my own snacks like boiled beans,groundnuts, oranges. He refuses them at home. How should i change his diet? i often feel, he is on dieting in place of us. | Jun 23, 2014
Very nicely written, me too have earlier applied some of these tips to my little angel of 5, and progress is showing in her eating habits. | May 31, 2014
Great inputs wil surely help | May 26, 2014
I am surely going to try all these in hope that my 2 year old daughter start eating her food.. Thanks for sharing :)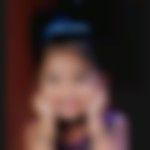 | May 04, 2014
he is 14 months old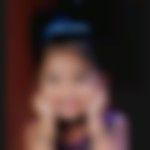 | May 04, 2014
i am very much worried my son refuses to eat everything offered to him :( pls help | May 03, 2014
Indeed helpful!!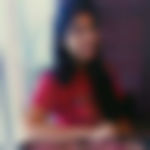 | May 02, 2014
Thanks for helping :) | May 02, 2014
Thanks for great tips | May 02, 2014
very nice | May 02, 2014
Its very difficult to make my son eat healthy i hope this help. | May 02, 2014
Nice tips for my fussy eaters :)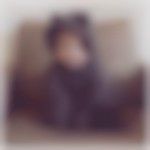 | May 02, 2014
Thanks for the tips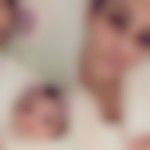 | May 02, 2014
very helpful | Apr 03, 2014
Hi Anurima a BIG THANK YOU! My LO is five months old & i was planning to start liquid food for her .Was ltl worried abt whthr she would like it or not.... Reading at ur article I have got a crystal clear idea about incrsng kids interest in food... Thank you... | Apr 03, 2014
Hi Anurima a BIG THANK YOU! My LO is five months old & i was planning to start liquid food for her .Was ltl worried abt whthr she would like it or not.... Reading at ur article I have got a crystal clear idea about incrsng kids interest in food... Thank you...
+ Start A Blog
Top Food and Nutrition Blogs
Top Food and Nutrition Talks
Top Food and Nutrition question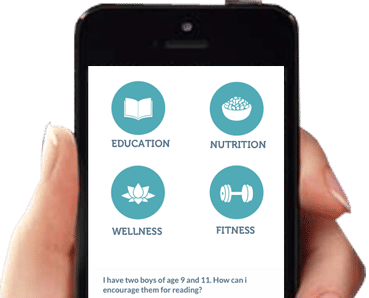 Download Parentune App
Please enter a valid number

{{trans('web/app_labels.text_Heading')}}
{{trans('web/app_labels.text_some_custom_error')}}
{{trans('web/app_labels.text_Heading')}}
{{trans('web/app_labels.text_some_custom_error')}}