Parenting
How To Keep Your Toddler Away From Mobile Phone?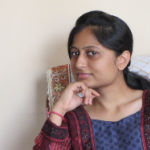 Created by Riddhi Kuldip Joshi Updated on Dec 16, 2018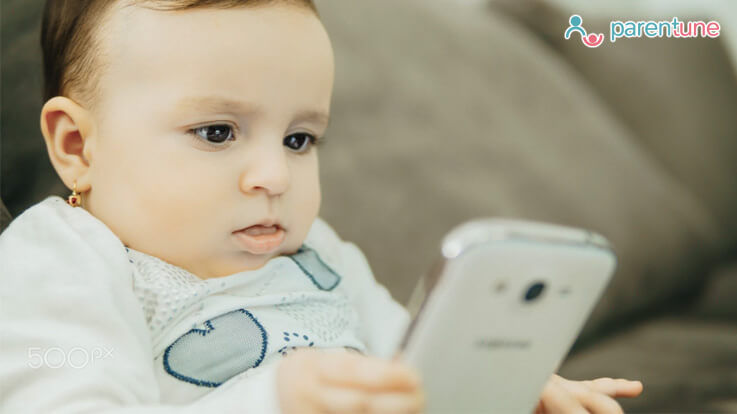 Keeping your toddlers away from your mobile phone is proving to be a daunting task, as the withdrawal symptoms include banishment of food and irrational temper tantrums. Do you agree as parents? Yes! But do you know that somewhere you are the reason for your toddler's addiction to smart phones.
Curious to know how you are the reason for your toddler's addiction to mobile! Well, picture this – from the moment your baby was born you start playing rhymes on your phone to distract him or her. And so by the time he or she grows up, he or she is addicted to the bright colours of the rhymes and poems that your toddler refuses to eat without watching the rhyme on the phone. This is mobile addiction in toddlers.
Why Is Smart Phone Not Good For Your Toddlers?
Considering the digital age we are living in, it is at times difficult to separate the toddler from the gadgets, however, before you give in to your toddler's demands for smart phones here three important facts that you need to know.
Smart phone affects brain development: It is scientifically proven that smart phone affects the brain development by slowing the growth and interfering with the other stimulations that the brain requires to develop in toddlers. In certain cases excessive use of smart phone also causes cognitive delays
Obesity: When your toddler is either watching rhymes on the phone or playing games (which do happens eventually) he or she is not indulging in outside play resulting in lack of physical exercise and sedentary lifestyle leading to obesity in toddlers
Delay in social development: Playing on smart phones or tablets also result in delay of social skills as the toddler is always busy on the gadgets and doesn't talk much
So how can you ensure that your toddler doesn't get addicted? Well read on. What To Do To Ensure That Your Toddler Is Not Addicted To Smart Phone?
While there are numerous things you can do to ensure that your toddler doesn't get addicted, here I am listing few of them that I have tried and tested.
Avoid using mobile phone in front of your toddler: It is you parents who are responsible to introduce phones and other gadgets to your toddler, so if your toddler is seeking attention give it to him or her and don't hand over the phone so that you can work. This is how your child becomes addicted and knows that whenever he or she throws tantrums he gets a mobile phone
Instead of video play the audio of rhymes: Instead of showing the videos of rhymes you can buy the Audio CDs and play them to your toddler. This way he or she will not get distracted by the bright colours and will also enjoy the rhymes playing in the background as they go on doing whatever they want to do. The other way is for mommy or papa to sing poems and rhymes to the baby
Give more time to your toddler: Parents should give enough time to baby instead of mobile. Instead of playing with mobile phone you should play with your toddlers, talk to them, take them out to nature walk and let them explore the environment. This is the best time to create a strong parent-child bond with your toddler, wherein you can introduce good habits & manners as well to your toddler. Think about the times when there were no mobiles how did the children grow up then?
Seek help from other members: If you are in joint family, take advantage of it and seek help from other members of the family to keep your child engaged in talks, and play rather than handing out the mobile phone or the tablets to your toddler. However, if you are in a nuclear family as is the case nowadays then you should give more time to your toddler take him or her out in the evenings let them interact with other children as this will broaden their horizon
Stash away all the mobiles: Keep all mobiles of family members far away from baby/ toddler in one place where he or she can't reach. I know at times you need to attend the mobile so do it discreetly and then keep it back where you have decided to stash all the mobiles. In case if your toddler sees you working on the mobile tell him or her that it is an urgent office work and you will keep it back after the work
Be a good role model: Remember that your child will learn from what he or she sees you doing so if you are practicing what you are preaching chances are that your toddler will get the message fast and he or she will also not get addicted to the phone or any other gadget for that matter
Did you like the blog on how to keep your toddler away from mobile phones? Please do share your views and feedback with us in the comments section below as we would love to hear from you.
Kindly
Login
or
Register
to post a comment. | Jul 17, 2019
My son is 2. 1 yrs. We had done a mistake by giving mobile as he a was very fussy eater. How do I get rid of this | Jun 12, 2019
👍 | May 04, 2018
Hello. My baby is nw 23 months I used to play rhymes during his meal time. Nw he doesnt eat his meal without phone. However I try to feed him only he eats 1 or 2 bites. What should I do nw | Feb 09, 2018
good article | Jan 27, 2018
lll7l7ulll77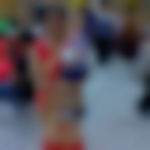 | Jan 22, 2018
Hlo my baby is 19 month old I use smart phn during his meal. otherwise he refuse to eat what can I do | Jan 22, 2018
hi all, very good article, would like to add - introduce stories books / picture books to babies. i personally tried n introduced it when my baby was just 8 months old, achieved success in diverting my baby from mob. babies love learing new things so this is the best n right way. all the best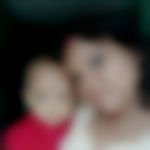 | Nov 02, 2017
Now these days the children are very much addicted to mobile because we parents are always in rush... pls give sufficient time to baby it would be automatically solved the problem. They only want parents not gadgets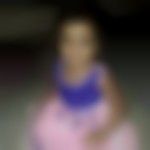 | Nov 01, 2017
nice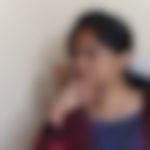 | Oct 31, 2017
this way your child habituated while having food or while sleeping. it is better if u avoid this habit so that child can have concentration in food as well as have peace during sleep.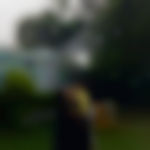 | Oct 30, 2017
i use smart phone during his meal time and on his sleeping time ....is it safe to use for this much time or i completly avoid phn.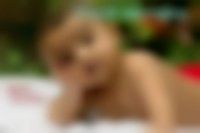 | Oct 28, 2017
A very useful n important message u have given. thanq so much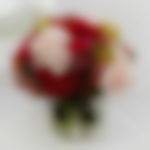 | Oct 27, 2017
absolutely | Oct 27, 2017
mlnbjp | Oct 27, 2017
mlm. l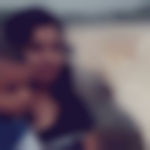 | Oct 25, 2017
very useful information... thanks but don't know upto which step we cn manage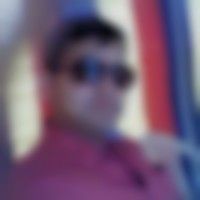 | Oct 25, 2017
Juju it yet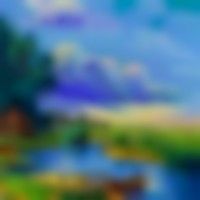 | Oct 24, 2017
very true... wld try to implement these points with my child... hope we parents mk a change with our lifestyles.. | Oct 24, 2017
Very true.. If we will. Start doing this we can help our kids up to some extend | Oct 24, 2017
Now a days toddlers are very much edicted to mobile phones. Even my child also not taking food without mobile. Thisis very helpful information. Thanks | Oct 24, 2017
very informative... thank u.. | Oct 24, 2017
very true. thanks for sharing. After knowing the harmful effects of mobile phones for humans , I kept the use of mobiles up to urgencies only. however I use mobile while she is asleep this really helped me , as whenever she demands new rhymes ,I download few ones and play in the TV, as babies get bored of the same rhymes fastly, so I keep on adding new ones and she listens and enjoys it while playing her other games too.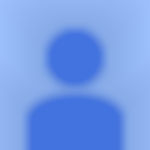 | Oct 24, 2017
Very helpful... thanks for the advice | Oct 23, 2017
awesome!! | Oct 23, 2017
my 2. 7 years daughter eat only when Mobile is given to her and she takes long time to eat. any suggestion how to tackle the situation and how to get her rid of mobile | Oct 23, 2017
Good info. Today in this digital world it is difficult to avoid using mobile even for grown-ups. limiting mobile and TV usage is the key factor and encouraging in outdoor activities is important. I'm still trying..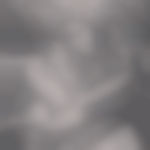 | Oct 23, 2017
True Riddhi Kuldip Joshi . we shall be a role model for our child. Till the time my son was 2. 5 yr, I avoided using phone in front of him. But as soon I found him understanding things better, I have made him learn to avoid phone. In the times when you are doing millions of things online, it become tough to refrain self from phone. Its important by a certain age a child shall learn to ignore things themselves even being in their proximity. May be I am wrong, but am trying to find better ways. Thanks for sharing such an important topic. | Oct 23, 2017
I do the same . stopped using smart phone in front of kid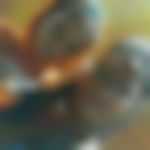 | Oct 23, 2017
thanx for the suggestion I will try | Oct 23, 2017
it's really true....... thank u for this info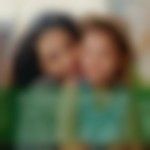 | Oct 23, 2017
right | Oct 23, 2017
exactly true but with grandparents and other family members difficult to inculcate
+ Start A Blog
Top Parenting Blogs
Top Parenting Talks
Top Parenting question

{{trans('web/app_labels.text_Heading')}}
{{trans('web/app_labels.text_some_custom_error')}}
{{trans('web/app_labels.text_Heading')}}
{{trans('web/app_labels.text_some_custom_error')}}